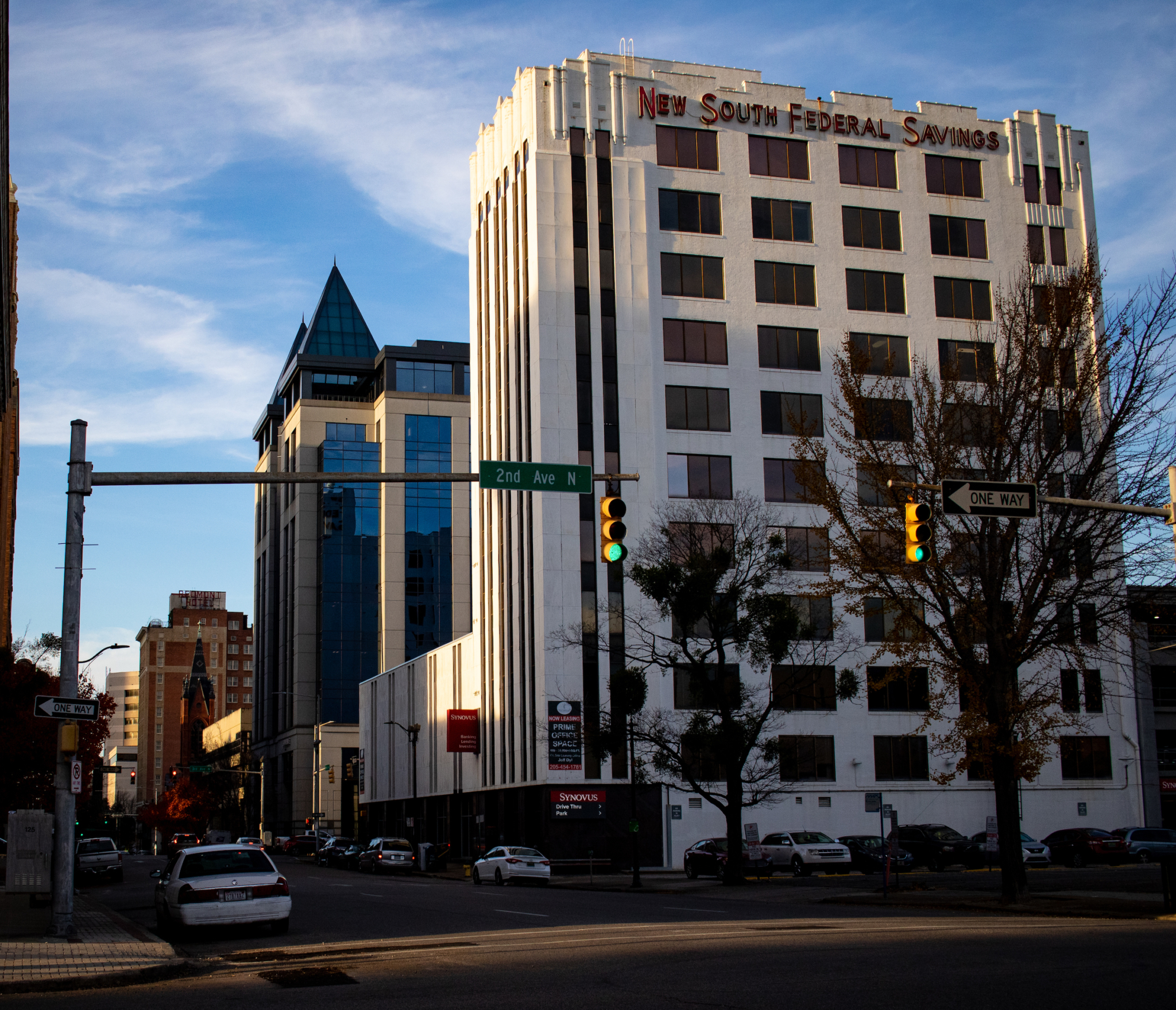 While we'll see warmer temps for the next couple of days, be prepared to throw a parka on over that cute Valentine's Day outfit—this weekend is going to be colder than your ex's breakup text. See what else is cool in Birmingham business news, jobs and events.
Small talk:
🌟#FYI: This week, Alabama opened several mass COVID-19 vaccination clinics. They're offering free vaccinations to eligible individuals until Friday. See if you're eligible and where to receive yours.
🌟 #ICYMI: After 40+ years, Senator Shelby announced he is not running for re-election in 2022. He has represented Alabama as a congressman and US Senator since 1979.
🌟 #DYK: Birmingham broke ground on the state's first openly LGBTQ affirming school in Alabama and one of the first in the US? Learn how Magic City Acceptance Academy aims to make a safe space for all students.
---
Hot Jobs 🔥
Hiring? Post your job. Looking? See listings.
Environmental Services Aide/Housekeeping @ Children's Hospital. Apply.

Registered Respiratory Therapist – PICU @ Children's Hospital. Apply.

Medical Technologist – Blood Bank @ Children's Hospital. Apply.

Sponsored by: Children's of Alabama

Inside Sales Specialist @ SIMON Markets LLC. Apply. 

Furniture Maker @ Alabama Sawyer. Apply. 

CNC Operator @ Alabama Sawyer. Apply. 

Business Development Manager @ Red Mountain Theatre Company. Apply. 

Operations Assistant for Therapeutic Horseback Riding @ The Red Barn. Apply. 
YWCA Central Alabama Seeking AmeriCorps Members for St. Clair County @ YWCA. Apply. 

Sponsored by: YWCA Central Alabama


Benefits Consultant @ EBSCO Industries. Apply.

Senior Accountant @ EBSCO Industries. Apply.

Online Marketing Manager @ EBSCO Industries. Apply.
Sponsored by: EBSCO Industries

Summer 2021 Internship@ SIMON Markets LLC. Apply. 

Experienced Line Cook @ Bottega. Apply.

Account Executive @ Broadly. Apply.

Sales Development Representative @ Fleetio. Apply. 

Director of Marketing @ Williams Blackstock Architects. Apply. 

Director of Teaching and Learning @ Legacy Prep. Apply.

Learning Specialists (Math/Literacy) @ Legacy Prep. Apply.

K-4th Grade Lead Teachers @ Legacy Prep. Apply.

Sponsored by: Legacy Prep


---
What's pulling rank in the business world?
A topic with high interest 👩‍🎓💸
Forget waiting until 3/15, the real Ides of March start on the 1st of this month—FASFA deadline. This year, however, may not be so dread worthy. Fill out student loan forms by March 1 for the Birmingham Promise program. The initiative, led by Mayor Woodfin, is making college more accessible and affordable to local students.
Power moves 💡
Rock down to electric avenue and then we'll take it greener. Recently, the Hoover City Council agreed to implement a $9.4 million energy efficiency plan with Alabama Power. Expect upgrades to the city's energy and utility systems.
House it going? 🏡
Pretty great for these three realtors. They're closing homes and opening new doors for their careers at RealtySouth. Go on a walkthrough of how they take on challenges brick by brick. Sponsored by RealtySouth
The perfect love match ❤️
Literally—an anonymous donor will match each valentine you send to the Ronald McDonald House in Birmingham with a $10 donation. The money goes toward helping families with sick children, like the Caldwells. Sponsored by Ronald McDonald Charities of Alabama
Time to selebrate
Baby boomers hate them, millennials can't get enough. Wherever you fall on the fizzy line of how you feel about seltzers, we can all agree Birmingham's breweries have some of the best around. Trust us, we sampled them ourselves.
Ideas waiting to hatch 🥚
This incubator is filled with 11 electric entrepreneurs. Warm-up to the smart eggs participating in Innovation Depot's inaugural cohort for the new Voltage tech incubator program.
How a-dough-able! 🍩
Was your New Year's Resolution to eat more hole foods? Time to go glazy. 🤪 Two of Birmingham's favorite dessert shops are opening Sons Donuts—a mini donut bakery.
---
Bring on the business events

Navigating the Next Normal presented by TechBirmingham
Date: Tuesday, February 9
Time: 12-1PM
Price: Free
Register

Water is Life series with ARA + partners! presented by Alabama Rivers Alliance
Date: Tuesday, February 9
Time: 12-1PM
Price: Free
Register


Testing in Elixir with Jeffrey Matthias presented by Birmingham Elixir
Date: Tuesday, February 9
Time: 7-9PM
Price: Free
Register

BWIT – Small Group Empowerment: How to Lead When You Are Not In Charge presented by Birmingham Women in Technology
Date: Wednesday, February 10
Time: 4:30-5:30PM
Price: Free
Register

Breakfast Club presented by TechBirmingham
Date: Thursday, February 11
Time: 8-9AM
Price: Free
Register
Sad you missed this news earlier? Sign up for our FREE newsletter and make sure you're never out of the loop again.