With a little over a month away until Birmingham's municipal elections, public engagement is finally starting to ramp up. This is good, people! Let's get to know a District 8 candidate today.
Adlai M. Trone wants to focus on neighborhood neglect, economic opportunities and crime.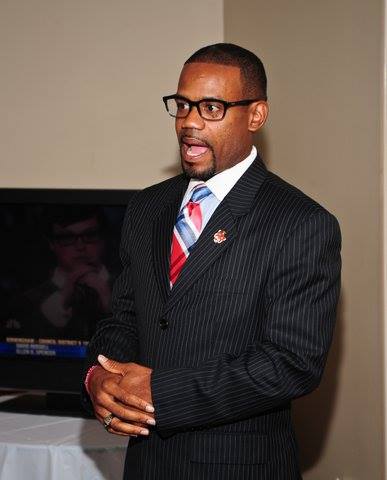 Also, FYI
August 22 is voting day. Get to know your candidates and get out there and vote! There is a District 1 debate tonight, via the nonprofit I Believe In Birmingham. You can find out more about the event via this link. In other news, Charles Ball has suspended his bid for city council in District 5.
District 8 In Birmingham
Your current councilor is Steven Hoyt. He is seeking re-election. Lynette Peters has also qualified to run in District 8. We look forward to posting their interviews with Bham Now.
Communities And Neighborhoods In District 8: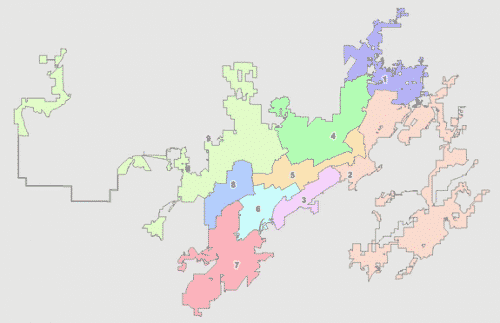 For more detailed information about your address and district boundaries, please check out this link to the City of Birmingham's online mapping website. Need some help navigating the map? Message me on the Bham Now Facebook page, (@bhamnow) and I will make sure you find your neighborhood and district.
Candidate Interview
When did you officially announce your candidacy and where/how did you do it?
"June 14, 2017 via social media."
What is the name of your principal campaign committee?
"Committee to Elect Adlai M. Trone."
Why do you want to run for Birmingham City Council?
"I was born and raised in Birmingham, Alabama. I want to make a difference in my childhood neighborhood/community and ultimately promote change in Birmingham."
What is your background, education and experience?
"My professional experience consist sof 13 years as a financial planner with Ameriprise Financial, four years as a math teacher and tutor in the Birmingham City School System, six years in real estate as a residential inspector/commercial appraiser trainee." 

My education consists of:

Fairview Elementary (1-5)

Glenn Middle (6-8)

Ensley High (9)

Hewitt-Trussville High (10-12) C/O 1995

Auburn University B.A. Finance (1999), M.B.A. (2001)

University of Alabama, masters in human environmental science financial planning (2009)
How will you foster a healthy, working relationship between the mayor's office and the Birmingham City Council/city hall?

"I plan to foster a healthy, working relationship between the mayor's office and the Birmingham City Council/city hall by promoting effective communication and encouraging mutual respect as it relates to working together as a team in our efforts to move Birmingham forward."
How will you accomplish transparency with the residents of Birmingham, if elected?
"Because transparency embodies accountability, I believe it is imperative to utilize traditional methods of communication including: facilitating quarterly town hall meetings, encouraging residents to participate in monthly neighborhood meetings, conducting community workshops that place emphasis on team building and energizing relationships between residents and neighborhood officers.

"In addition, I will utilize innovative methods through technology, including social media."
LINKS TO OTHER CANDIDATE INTERVIEWS
District 1
District 2
Lawrence Conaway, Kimberly Jeanty, Stephen L. Murphy, Kim Rafferty (incumbent),  Jordan Thompson, Hunter Williams and Tyrone Williams
District 3
District 4
Cory Pettway, Robin Rains, Sergio Williams
District 5
Dorothea Crosby, Darrell O'Quinn,  Jeremy Schatz,  Robert Walker
District 6
District 7
Titus Battle, Hosea Lewis, Lonnie Malone
District 9
Eric Hall, John Hilliard, Wendell Major, Roderick Royal, Reginald Swanson, James Williams