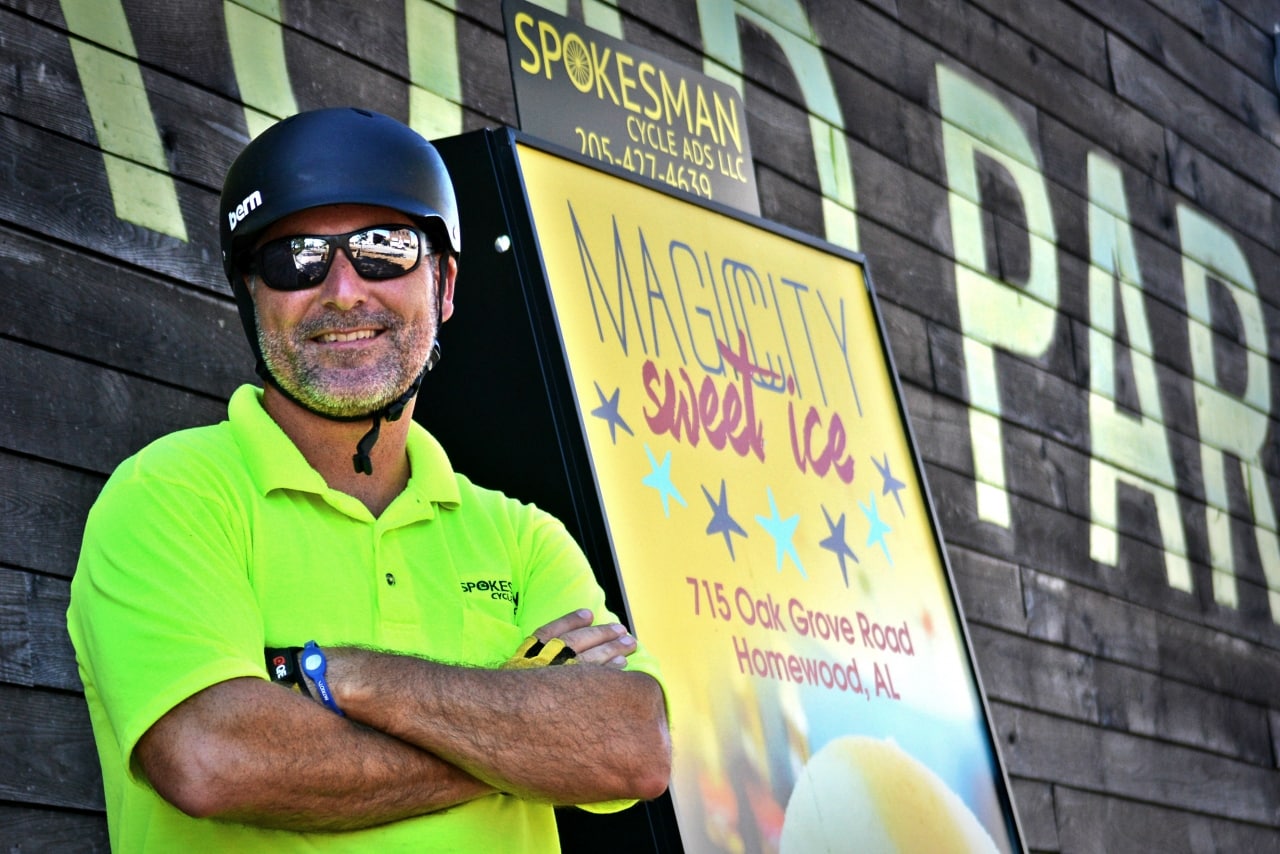 Do you have a message you need to get out?  Care for an environmentally friendly, innovative way to do that?  Shawn Fitzwater tells us about advertising by bike in this week's small business focus.
My name is Shawn Fitzwater and I've lived in the Birmingham area for twenty-five years.  I'm the sole owner/operator of Spokesman Cycle Ads LLC.  I want people to know that my business is NEW, UNIQUE & FUN; an engaging mobile marketing and advertising service to businesses in the Birmingham Metro area and Homewood.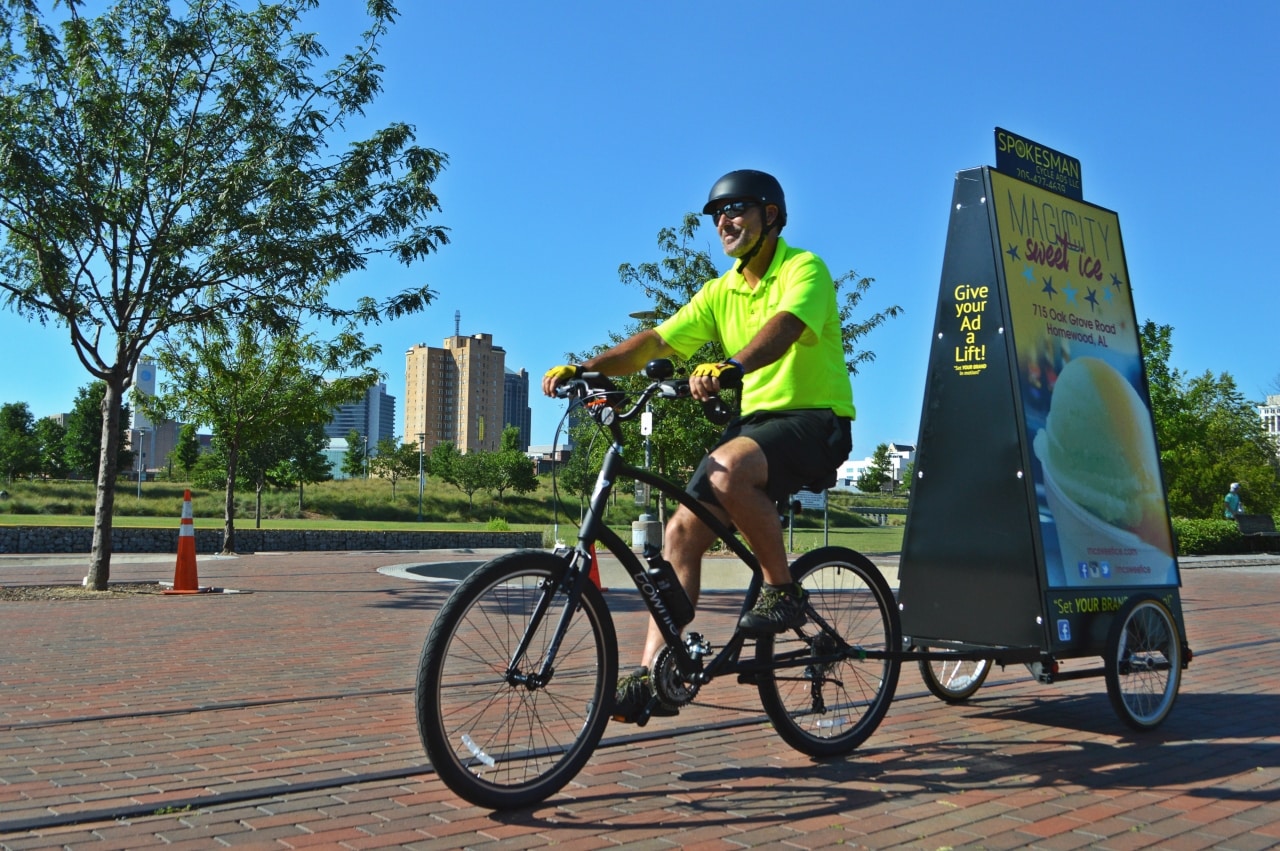 The ad carrier is a custom, homemade design which houses two 5′ tall by 3′ wide ad panels simultaneously. I designed and built it with storage in mind so that I can carry several ad panels for different campaigns throughout the day as well as tools, spare parts, a pump and lunchbox all hidden within the interior. The ad carrier hitch is a simple design that may attach to almost any bicycle similar to a child carrier wagon.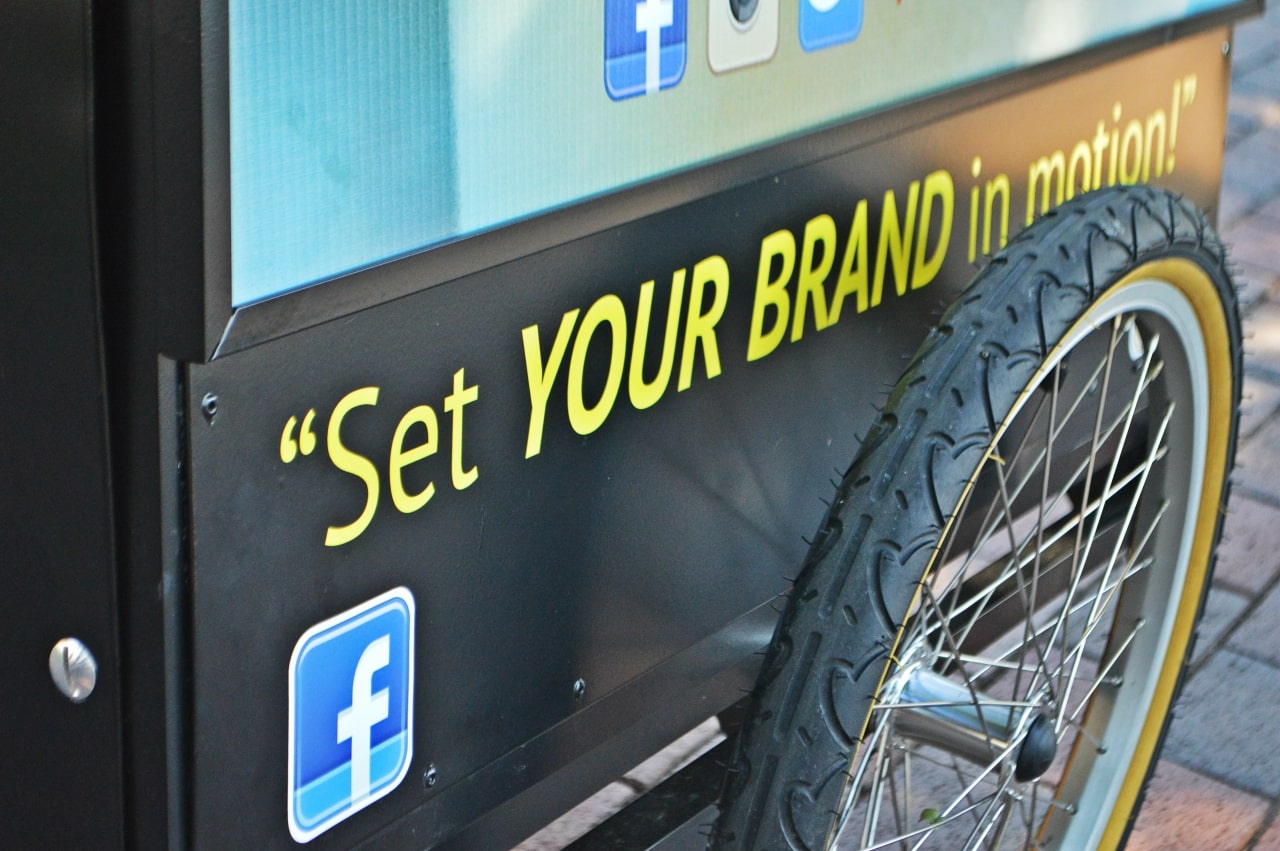 Currently, I offer my services on the weekends only but I'm working on making it available seven days a week. I ride three 3-hour shifts a day on 

Saturdays

 and 

Sundays

. Customers may purchase time for only one side panel or both simultaneously. I use a small, local printing shop for all of my printing needs.  Any image that you have that will fit a 5'x3′ area, they can print it.  Even if you want simple text or full blown color images they do an excellent job. I track all ad campaigns live via gps and you can watch and even control your route as it's happening. I will distribute any promo flyers, menus, handouts (as long as it fits in a backpack) at no additional cost. For now I only serve Downtown Birmingham Metro area and all of Homewood.
I ran my first ads on April 29th, 2017. That first weekend was long as I had ads to run all day long Saturday then for a few hours on Sunday as well. It was very enjoyable but man was I tired by that Sunday afternoon and I STILL had to lead Slow Your Roll! (group cycling ride)

I think what I'm most proud of is the fact that my father and I built the ad carrier together with some hand tools and thirty-something trips to Lowe's and that it's built exactly how I designed it on paper almost a year ago. Pretty cool to construct a tool that's solid and works as planned.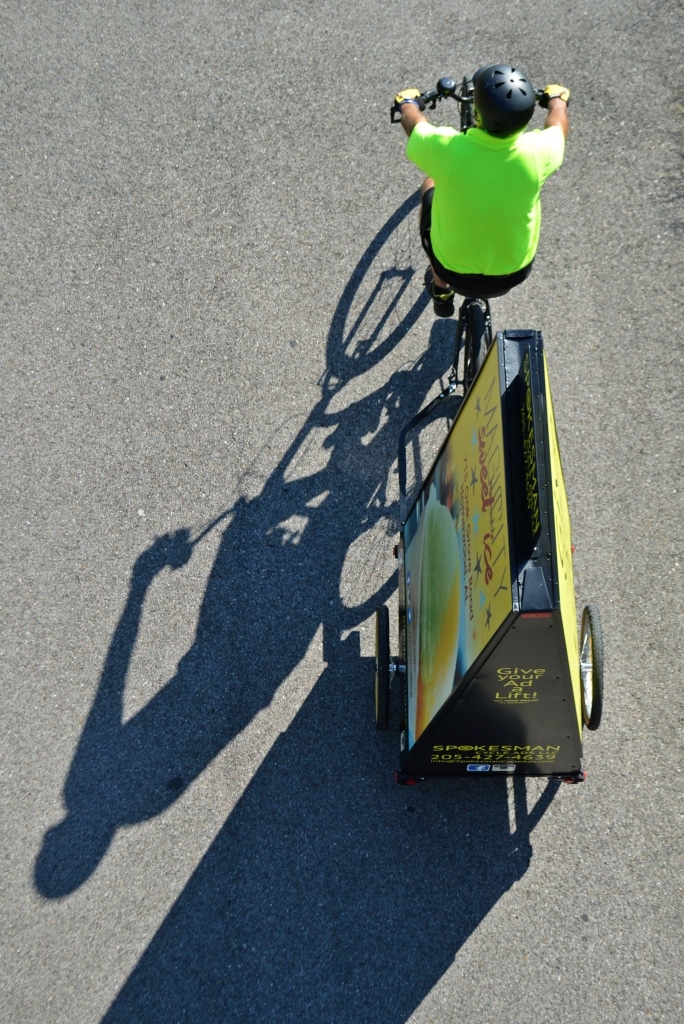 As far as service, what makes me happy is witnessing people's reaction to something new and unique and then knowing that I'm providing an effective service for the businesses that I'm advertising for.  People stare, take pictures, take videos, stop and ask me about the advertisements, etc., every time that I'm out riding.

I've always been a city boy and there's nothing I enjoy more than cruising through beautiful downtown Birmingham and all over Homewood.  It's as if I'm sight seeing and working simultaneously.  And I LOVE meeting new people every time that I'm out.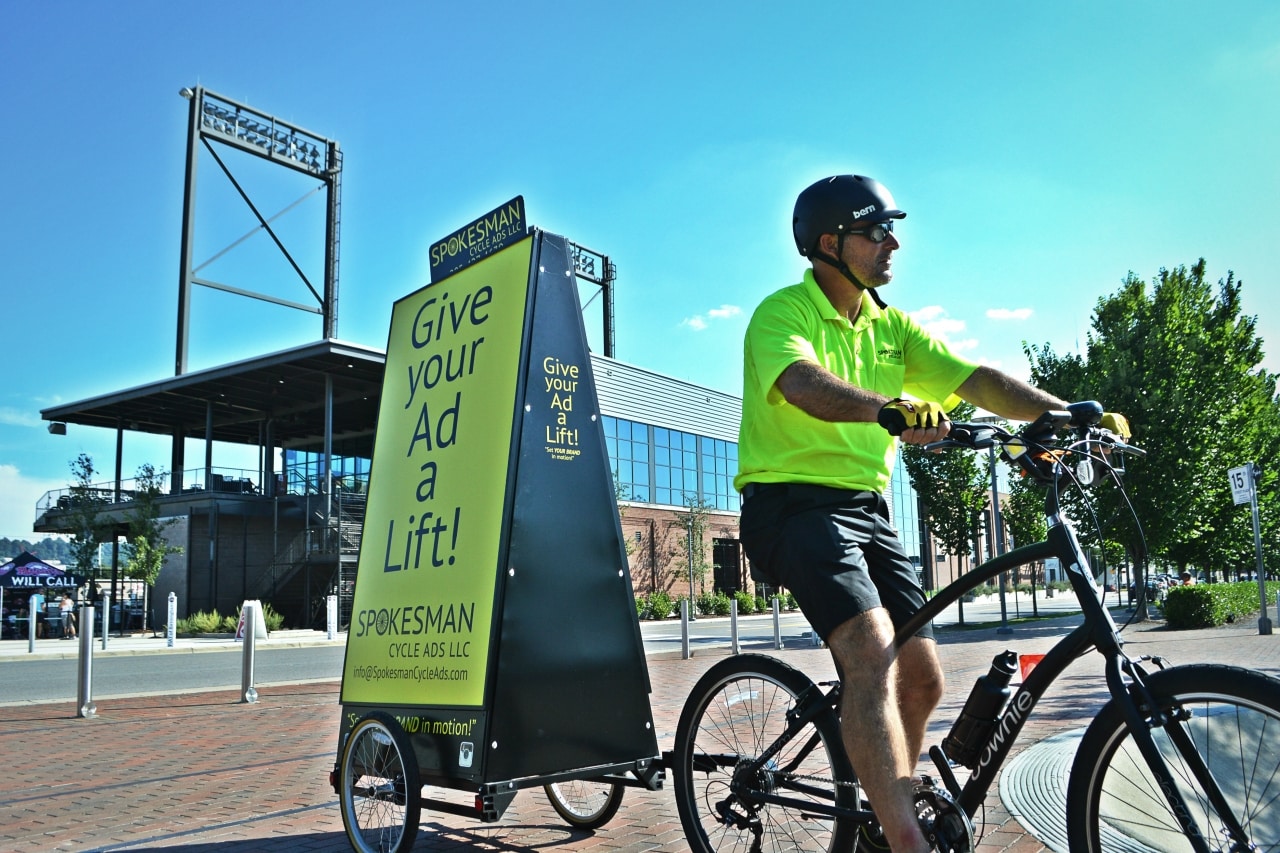 The hardest thing I face this early on is TIME. This is my weekend gig until I expand and open a larger schedule. When I'm not working my 9-5, raising my two young boys with my wife, daily chores around the house, etc., then I'm up until 1 am in the morning pushing emails out, researching upcoming campaigns and always thinking about the growth of the business.

You know, until about a year ago I never even thought it possible that someday I might own my own business.  That just seemed a crazy thought to me like I wasn't "worthy" of ever imagining such a thing. But I'm a day dreamer, and I like innovative things, so you tell yourself "why not try?" and then you jump in.  You gotta make that jump or you just continue to day dream. So the most rewarding thing is proving to myself that I CAN do this and on my own time and own terms and not answer to a boss because, well, I AM my own boss. And of course it's fun and enjoyable to ride my bike and stay in shape.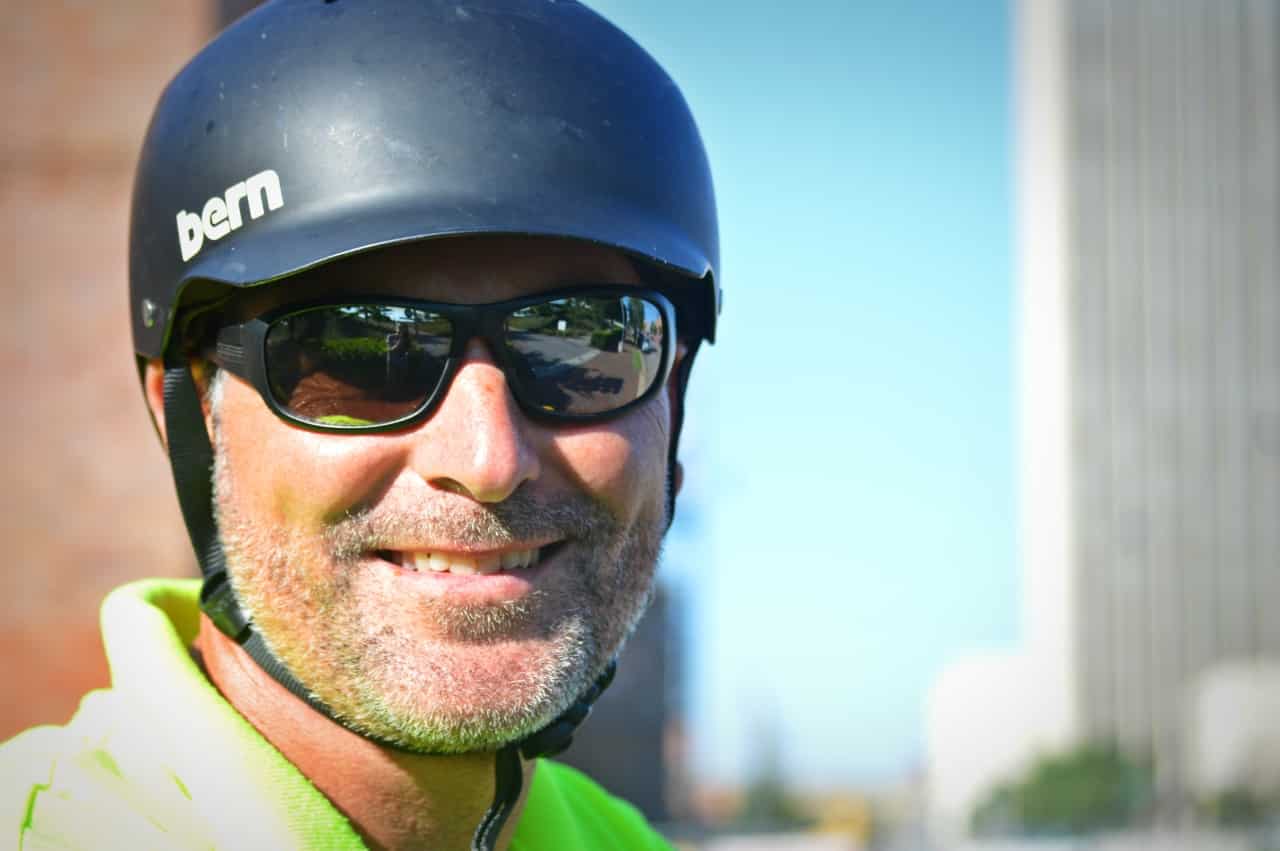 My business provides an innovative, unique and engaging mobile marketing and advertising service to businesses in the Birmingham Metro area and Homewood.

I have a website that is still under construction but gives some general information and contact form: http://www.SpokesmanCycleAds.com

Facebook: https://www.facebook.com/SpokesmanCycleAdsLLC/

Instagram: https://www.instagram.com/spokesmancycleads/
Recent cycling-related story:
https://bhamnow.com/index.php/2017/05/15/small-business-monday-spotlight-redemptive-cycles/