He's lived in Southside for over fifteen years and hopes to modernize city government and infrastructure, if elected to the Birmingham City Council. Ryan Jones is running for the District 3 city council seat. Let's get to know him, Birmingham.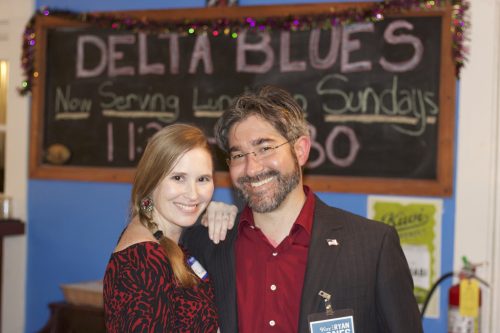 Campaign Details
You can learn more about Jones and his campaign at his website, vote4ryanjones.com,  and he welcomes email to: vote4ryanjones@gmail.com. You can also find him on Facebook here.  Want to meet Ryan? He'll be at Do-Dah-Day on May 20  and at Pridefest on June 10 and 11.
Election Details
The city municipal elections are scheduled for August 22, but candidates are already making their rounds. Qualifying for the race begins on June 23rd and ends July 7th.
Please check out all of our weekly interviews featuring the city council and mayoral candidates here at Bham Now. We post them every week! It's a great way to get involved with the upcoming city elections, and we hope you find them informative and helpful. Any questions or comments about these posts can be directed to me via a FB message @bhamnow.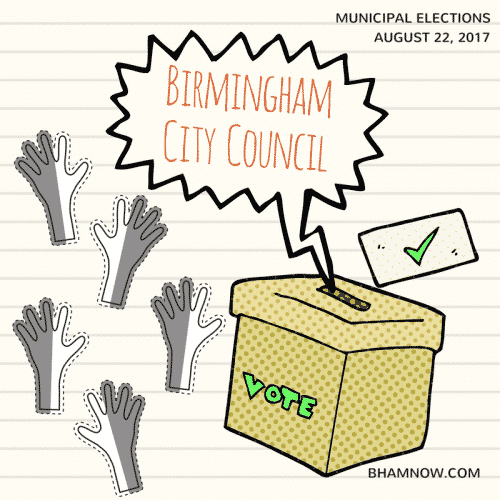 Candidate Interview
When did you officially announce your candidacy and where/how did you do it?
"I announced on May 1st at Delta Blues Hot Tamales. We had a large, excited crowd, live music, and the venue donated a portion of their proceeds to Birmingham Aids Outreach."

What is the name of your principal campaign committee?
"Committee to Elect Ryan Jones."

Why do you want to run for Birmingham City Council?
"I've always known the tremendous potential of Birmingham. I believe in a future that includes widespread prosperity for our people. I'll provide active leadership and promote growth throughout our community."
More Questions And Answers
What is your background, education and experience?
"I graduated from UAB with both my master's in public administration and my undergraduate in political science. Currently I'm an HR professional with Jefferson County, previously employed with UAB's Cardiovascular Division. I've been politically active for over a decade. I'm a member of the Young Nonprofit Professionals Network Birmingham (YNPN), the Jefferson County Democratic Party (JCDEC) and on Alabama Symphony Orchestra's Junior Board."
How will you foster a healthy, working relationship between the mayor's office and the Birmingham City Council/city hall?
"We'll have disagreements over important issues at times, but I'll work hard to ensure those disagreements don't escalate. Actively building healthy relationships with my fellow councillors and the mayor will reflect back into healthy decision making."

How will you accomplish transparency with the residents of Birmingham, if elected?
"I'll insist on open communication with our citizens, and my office will return correspondence in a timely manner. City Hall must become a center of participatory citizenship, and important information and public functionality must be available online."

What district are you running for and what area does that cover?
"District 3 includes Glen Iris, Five Points South, Southside, Redmont Park, Highland Park, Forest Park/South Avondale, East Avondale and South Crestwood. "