He's the president of the Birmingham Citizens' Advisory Board (CAB) and the Crestwood North Neighborhood Association. But now, he's seeking a new role in Birmingham's public service sector.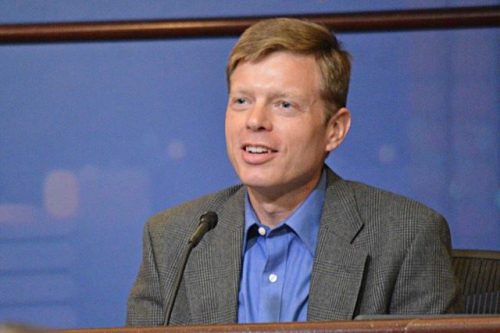 Who Is He?
Darrell O'Quinn is active in the Birmingham community and has lived in the Crestwood North neighborhood since 2001. You can learn more about his campaign platform by visiting his website,  www.VoteDOQ.com.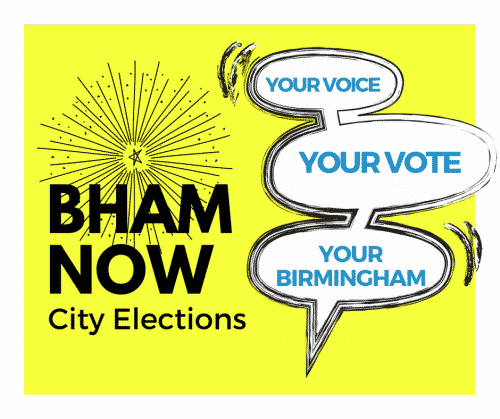 The city municipal elections are scheduled for August 22, but candidates are already out there shaking hands and kissing babies. Qualifying for the race begins on June 23rd and ends July 7th.
Please check out all of our weekly interviews featuring the city council and mayoral candidates here at Bham Now. We post them every week! It's a great way to get involved with the upcoming city elections, and we hope you find them informative and helpful. Any questions or comments about these posts can be directed to me via a FB message @bhamnow.
Candidate Interview
When did you officially announce your candidacy and where/how did you do it?
"We had a kickoff May 1 at Linn Park with a large and diverse group of supporters present, some of whom were live streaming the announcement."
What is the name of your principal campaign committee?
"Friends of Darrell O'Quinn."
Why do you want to run for Birmingham City Council?
"I am running to empower voters with a strong choice with a proven record of community service and effective, trustworthy leadership. "
More Questions And Answers
What is your background, education and experience?
"Employment:
Present: Senior Clinical Veterinarian for the Animal Resources Program at University of Alabama at Birmingham

Former: Executive Director for Move I-20/59, Inc.

Former: Research Associate, UAB School of Medicine, Dept. of Pathology

Education:
1990 – 1995; B.S. Zoology; Louisiana State University
1996 – 2000; Doctor of Veterinary Medicine; LSU School of Veterinary Medicine
2000 – 2005; Doctor of Philosophy, Pathology; University of Alabama at Birmingham

Current Community Service:
President, City of Birmingham Citizen Advisory Board
President, Crestwood North Neighborhood Association
Member, Jefferson County Democratic Executive Committee
Member, City of Birmingham Comprehensive Plan Implementation Committee
Member, City of Birmingham Alabama Bicentennial Committee
Member, City of Birmingham Gentrification Taskforce
Member, UAB/BBA Innovate Birmingham Community Engagement Work Group
Member, UAB CCTS One Great Community Council
Member, YMBC Civic Forum
Board of Directors, Keep Birmingham Beautiful Commission
Board of Directors, Deep South Cancer Foundation
Board of Directors, Greater Crestwood Inc.
Co-Founder, Heart to Table: A Feeding Project for the Boutwell Auditorium Winter Warming Station

Previous:
Member, City of Birmingham Safer People, Safer Streets/Bicycling Friendly Community Taskforce
Board of Directors, Crestwood Civitan Club
Board of Directors, Redemptive Cycles"
How will you foster a healthy, working relationship between the mayor's office and the Birmingham City Council/city hall?
"I am a collaborator by nature and experience. I've found that maintaining a dialogue and open line of communication is an absolutely essential component of any organization that desires to be effective and make progress. My flexibility, willingness to listen and eagerness to learn will enable me to maintain solid relationships with other city officials as with the citizens of District 5."
How will you accomplish transparency with the residents of Birmingham, if elected?
"Transparency is an absolute must. I believe that it is not only necessary for gaining and maintaining our constituents' trust, but it is also a good practice for making oneself accountable. Regular dialogue with constituents is vitally important. This is true within city hall as well as with residents and stakeholders. Transparency is impossible without communication and an eagerness to share information and knowledge.
What district are you running for and what area does that cover?
"District 5 includes all or part of the neighborhoods of College Hills, Graymont, Smithfield, Fountain Heights, Druid Hills, Central City, Five Points South, Southside, Lakeview, Forest Park/South Avondale, North Avondale, Crestwood North, Oak Ridge Park, Gate City, Brown Springs, Wahouma, and East Lake."