We are rolling right along with city council and mayoral candidate interviews, ya'll. Today's interview features Hunter Williams. He's running in District 2.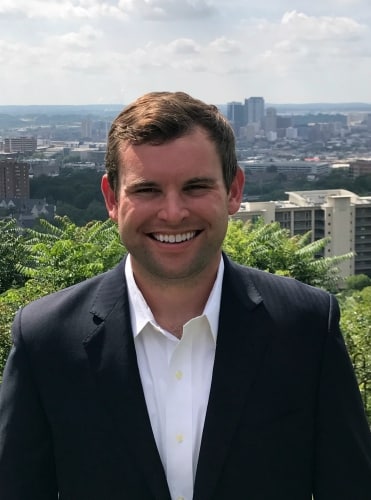 I appreciate all of your feedback and suggestions! Please help spread the word by sharing these posts on your social media feeds like Facebook, Twitter and Instagram. I've included links to all of the Bham Now candidate interviews at the bottom of this post.
 District 2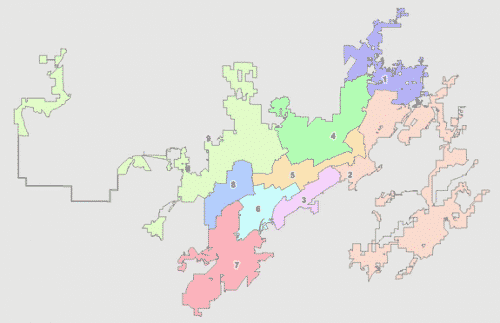 Communities And Neighborhoods In District 2:
For more detailed information about your address and district boundaries, please check out this link to the City of Birmingham's online mapping website.
Candidate Interview
When did you officially announce your candidacy and where/how did you do it?
"We officially publicly announced on June 6th at the Steel City Soiree kickoff party. We invited the community to come and donate to the American Cancer Society instead of the campaign. We had a great turnout, and it helped an even better cause."
What is the name of your principal campaign committee?
"Committee to Elect Hunter Williams."
Why do you want to run for Birmingham City Council?
"The upcoming August elections come at a crucial time for the city of Birmingham and District 2. We are at a crossroads, and voters this fall will decide whether to continue with business as usual or change the landscape of leadership in Birmingham to steer our city in the right direction. I have a plan that will move District 2 and Birmingham forward. My three point platform focuses on issues to progress not only the district, but the city of Birmingham as a whole."
More Questions And Answers
What is your background, education and experience?
"I am native of Birmingham, Alabama and grew up in the Crestline neighborhood. I attended Southern Methodist University in Dallas, Texas, majoring in finance before returning to Birmingham after graduation.  I have been a homeowner in Birmingham's District 2 for nearly a decade, and I have become an active member of the community and an advocate for change and progress in the district. 

"In 2016, I was elected president of the Crestline Neighborhood Association and currently serve as the 2017 president.  In my role as president, I serve as an advocate for all neighborhood residents at the neighborhood association meetings, plan projects for the Crestline neighborhood, meet with developers and business owners to increase commerce and business in Crestline, attend city functions for neighborhood development and am in constant contact with neighborhood residents to ensure I understand the wants and needs of his community.

"I founded and run a company that provides medical support and surgical risk mitigation services to local hospitals.  I also serve as a deputy sheriff with the Jefferson County Sheriff's Office. In 2010, I graduated from the Jefferson County Sheriff's Academy and currently serve as a sergeant in the Reserve Unit.

"I am also a member of the Rotaract Club of Birmingham, Steel City Soiree with the American Cancer Society, Ruffner Mountain, Alabama Police Benevolence Association and Independent Presbyterian Church.
How will you foster a healthy, working relationship between the mayor's office and the Birmingham City Council/city hall?
"To cultivate a healthy, working relationship with the mayor's office and the Birmingham City Council, there must be an individual who possesses a deep level of understanding of the importance of working cohesively for the progression of our city. My professionalism, along with my ability to mediate and relate to individuals' varying personalities will be an integral tool and resource to bridge the gap between the two offices.
How will you accomplish transparency with the residents of Birmingham, if elected?
"Transparency is the foundation of an honest campaign. It is very important to me that voters have a sense of who I am and what I stand for. My hope is that the citizens of District 2 feel a sense of trust in my decision making and in me as a person. One of the most disappointing things I have encountered during my time as Crestline Neighborhood Association president has been the lack of transparency as it relates to the use of our discretionary funds. Should I be elected District 2's next councilman, I will strive to eliminate the feeling of distrust and disjointedness throughout the community."
Links To Candidate Interviews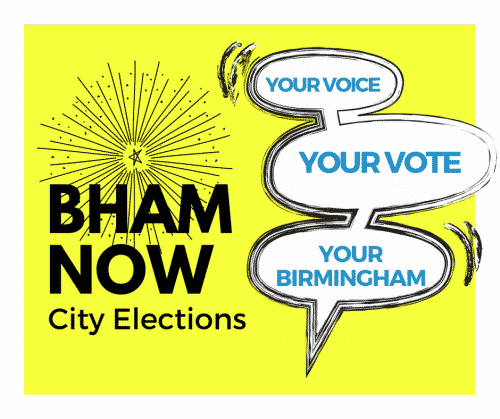 District 1
Stay tuned!
District 2
Lawrence Conaway, Kimberly Jeanty, Stephen L. Murphy, Kim Rafferty (incumbent),  Jordan Thompson, Tyrone Williams
District 3
District 4
District 5
Charles Ball  , Darrell O'Quinn,  Jeremy Schatz,  Robert Walker
District 6
District 7
District 8
Stay tuned!
District 9