He was born and raised in Birmingham and has been involved with neighborhood associations since 1985. Let's get to know District 5 candidate Robert Walker.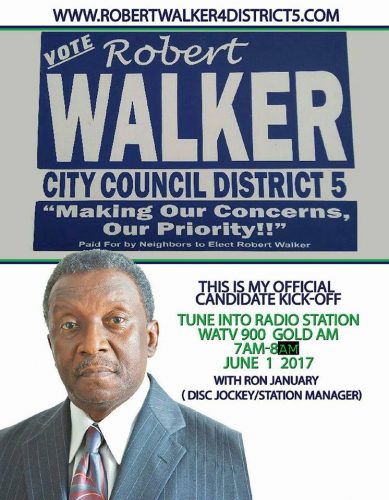 District 5
Your current councilor is Council President Johnathan Austin. We heard a rumor he is running for mayor. Stay tuned! We'll see what happens when the election is called on June 23.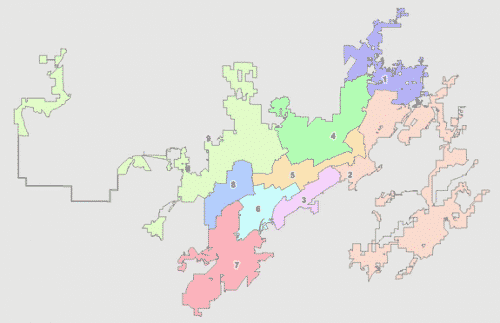 Communities And Neighborhoods In District 5:
For more detailed information about your address and district boundaries, please check out this link to the City of Birmingham's online mapping website.
Crestwood: Crestwood North and a small part of Crestwood South
East Birmingham: Most of North Avondale
East Lake: Part of Brown Springs, Gate City, East Lake and most of Wahouma
Northside: Central City (neighborhood), Druid Hills, Fountain Heights and a small part of Norwood
Smithfield: College Hills, half of Graymont and most of Smithfield
Red Mountain: Some of Forest Park-South Avondale
Southside: The Parkside District of 5 Points South and Southside
Woodlawn: East Avondale and part of Oak Ridge Park
Candidates:
Dorothea Crosby, Chris Davis, Darrell O'Quinn and Jeremy Schatz have also declared their intents to run. Bham Now has interviewed Crosby, O'Quinn and Schatz. We look forward to interviewing Davis.
Election Details
The city municipal elections are scheduled for August 22, but candidates are already making their rounds. Qualifying for the race begins on June 23rd and ends July 7th.
Please check out all of our weekly interviews featuring the city council and mayoral candidates here at Bham Now. We post them every week! It's a great way to get involved with the upcoming city elections, and we hope you find them informative and helpful. Any questions or comments about these posts can be directed to me via a FB message @bhamnow.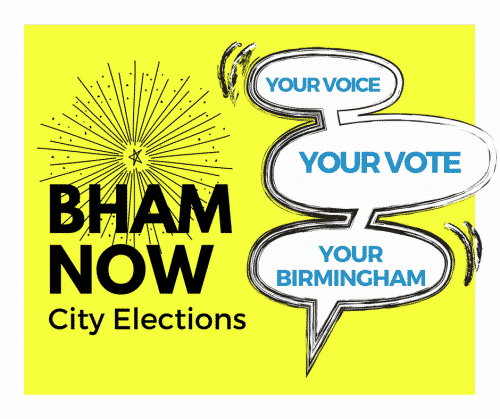 Candidate Interview
When did you officially announce your candidacy and where/how did you do it?
"I officially announced on June 01, 2017 on WATV 900 AM with Ron January."
What is the name of your principal campaign committee?
"Neighbors To Elect Robert Walker."
Why do you want to run for Birmingham City Council?
"Because I have always been very concerned about the quality of life in Birmingham. I believe there are workable solutions available that will enhance our quality of life. Another important issue is financial transparency. We are currently spending millions of dollars with no accountability. Unaccounted amounts on travel and expensive private parties must stop."
More Questions And Answers
What is your background, education and experience?
"I was born and raised here in Birmingham. A graduate from West End High and over ten years experience as a neighborhood officer. I have been involved in the neighborhood association since 1985. Presently, I am the vice president of Wahouma's association. I am proud to have formerly been the president of the East Lake Community and a member of Citizens Advisory Board. Due to the experience I obtained, (I understand) the perplexities of our city government, as well as the limitations and capacities."
How will you foster a healthy, working relationship between the mayor's office and the Birmingham City Council/city hall?
"For the 15 years that I have been addressing the city council and mayors, I never had a problem working out issues and don't see where there will be any changes in the future."
How will you accomplish transparency with the residents of Birmingham, if elected?
"Transparency is an important issue on every level. I will provide more transparency by working to move council meetings to an evening meeting where more can attend. Also, move broadcasting of the meeting to a public broadcasting channel."