This is our third interview with city council candidates this week, and tonight it's all about District 7. Meet Hosea Lewis, Birmingham.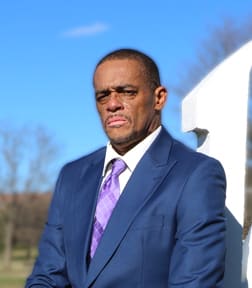 District 7 In Birmingham
Before we get to know Lewis, let's see who else is running in District 7. Your current councilor is Council President Pro-Tem Jay Roberson. Titus Battle and Lonnie Malone have declared their intents to run. We also hear that Jeffrey Rowser is running.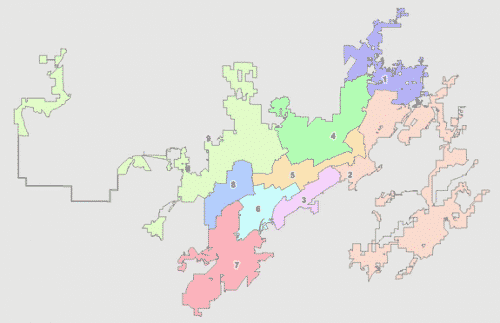 Communities And Neighborhoods In District 7:
Now that you know who has declared their intents to run, you can get to know the boundaries for District 7. For more detailed information about your address and district boundaries, please check out this link to the City of Birmingham's online mapping website.
Candidate Interview
When did you officially announce your candidacy and where/how did you do it?
"I officially announced my candidacy February, 2017 through social media."
What is the name of your principal campaign committee?
"The Committee to Elect Hosea Eric Lewis."
Why do you want to run for Birmingham City Council?
"I am running for the seat of District 7 because I am tired of being tired.  I am tired of looking at the physical decline of my neighborhood. I am tired of the poor road conditions.

"I am tired of the lack of retail in my neighborhood. It is time for change, and the time is now. It is time that I stand up and make a change.

"I want to bring back a sense of pride to the citizens of District 7 that I felt as a child growing up in Hillman."
More Questions And Answers
What is your background, education and experience?
"I am a Class of '85 graduate of Wenonah High School. I have a Bachelors of Arts in sociology with a minor in criminal justice from Alabama A&M University.

"I have served my community as vice president of Hillman Neighborhood Association for 10 years. I am also the secretary for the Grasselli Community Association. I am a recipient of the 'Outstanding Community Service, Man of Distinction' award, 2016, from the Metro Birmingham NAACP, and I am a little league baseball and football coach and commissioner."
How will you foster a healthy, working relationship between the mayor's office and the Birmingham City Council/city hall?
"I will foster a healthy, working relationship with the mayor's office and the city council by giving mutual respect and fostering teamwork.  We must work together as a team to make Birmingham great."
How will you accomplish transparency with the residents of Birmingham, if elected?
"Transparency is important in my campaign and in the role as a city council member.  The citizens deserve open and honest government.  I will accomplish this transparency with the residents by having quarterly open forums for the residents of District 7."
Links To Candidate Interviews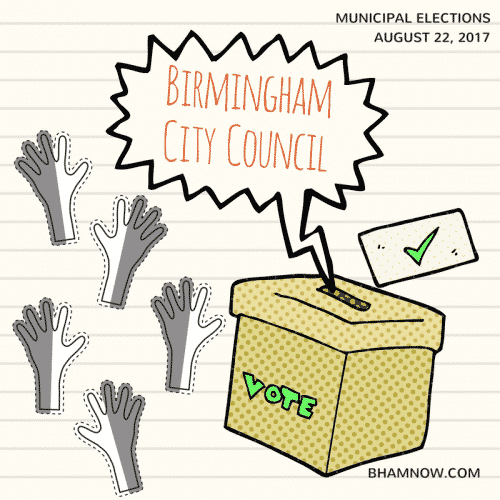 District 1
Stay tuned!
District 2
Lawrence Conaway, Kimberly Jeanty, Stephen L. Murphy, Kim Rafferty (incumbent),  Jordan Thompson, Hunter Williams and Tyrone Williams
District 3
District 4
District 5
Charles Ball  , Darrell O'Quinn,  Jeremy Schatz,  Robert Walker
District 6
District 7
District 8
Stay tuned!
District 9