He's been a dentist in District 9 for 36 years, and now he's running for Birmingham City Council. Check out Dr. Swanson's interview with Bham Now.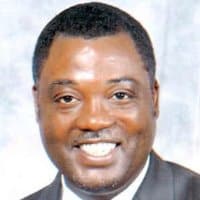 District 9 In Birmingham
Your current councilor is Marcus Lundy. He is not seeking re-election.  Other District 9 candidates include: Eric Hall, John Hilliard, Wendell Majors, Roderick Royal and James Williams. Links to the candidates we've interviewed so far can be found at the bottom of this post.
Communities And Neighborhoods In District 9: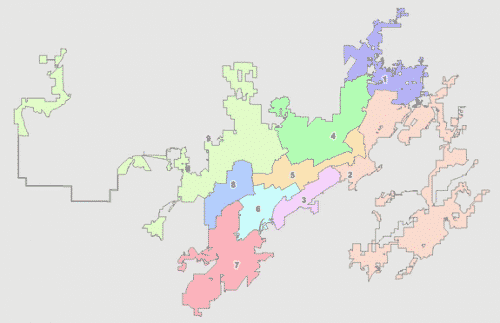 For more detailed information about your address and district boundaries, please check out this link to the City of Birmingham's online mapping website. Need some help navigating the map? Message me on the Bham Now Facebook page, (@bhamnow) and I will make sure you find your neighborhood and district.
Candidate Interview
When did you officially announce your candidacy and where/how did you do it?
"I officially announced my candidacy for Birmingham City Council, District 9 0n Wednesday, June 14, 2017 at my office and live on Radio WJLD, 1400 AM, 94.1 FM."
What is the name of your principal campaign committee?
"Reginald Swanson Campaign is my official campaign committee."
Why do you want to run for Birmingham City Council?
"I am running to foster improvement in the function of city government, to assist in identifying and implementing components of a vision that will improve the environment and economic success of the city and its people."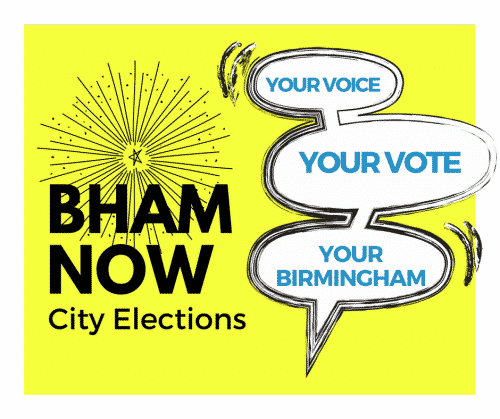 More Questions And Answers
What is your background, education and experience?
"I am a lifelong resident of the City of Birmingham.

"I have an extensive history of orthopedic and surgical challenges (including leg amputation in 1968) that had to be overcome to gain mobility so school and public life could be a possibility. Smile … I'm public now.

"I was educated at home in my early years by the Jefferson County Homebound Program (because of my physical limits and inability to walk) and again in 1968 after leg amputation.

"I entered Birmingham public schools and eventually graduated with honors in 1974 from Jackson-Olin High School in Ensley.

"I attended UAB and completed undergraduate studies in three years and received a bachelors with honors in natural science (biology and chemistry) in 1977. I immediately entered dental school at UAB and received a doctorate in dental medicine.

"I have practiced dentistry in District 9 for 36 years, and I became active in residential and commercial property rehabilitation in 1984. I was selected as Minority Entrepreneur of the Year in 2000 for the development of the senior housing in Pratt City named Magnolia Terrace Apartments.

"My public representation experience includes representation of the city in several appointed positions over the years. Included are the following: board member of Western Mental Health Center, board member and chairman of Pratt Community Development Corporation, founder and chairman of Pratt Business and Merchant Association, board member and chairman of the Birmingham-Jefferson County Transit Authority.

"I also served on the Community Hospital Advisory Board and as a special provider for the Sickle Cell Foundation of Central Alabama."
How will you foster a healthy, working relationship between the mayor's office and the Birmingham City Council/city hall?
"My goal is to display a less contentious attitude towards the mayor, council and other officials, (to be) less provocative, more respectful and empty of secondary motives to achieve goals not relevant to accomplishing the good for the city and citizens.

"I have worked for decades with the mayor and understand the difference between his job and that of a council member."
How will you accomplish transparency with the residents of Birmingham, if elected?
"Transparency, to me, is simple access to matters and information that citizens are entitled to, especially if it is regarding city business. The law should dictate what is in that category and what is confidential, personal or private."
Links To other Candidate Interviews
District 1
District 2
Lawrence Conaway, Kimberly Jeanty, Stephen L. Murphy, Kim Rafferty (incumbent),  Jordan Thompson, Hunter Williams and Tyrone Williams
District 3
District 4
Cory Pettway, Robin Rains, Sergio Williams
District 5
Charles Ball  , Dorothea Crosby, Darrell O'Quinn,  Jeremy Schatz,  Robert Walker
District 6
District 7
Titus Battle, Hosea Lewis, Lonnie Malone
District 8
Stay tuned!
District 9