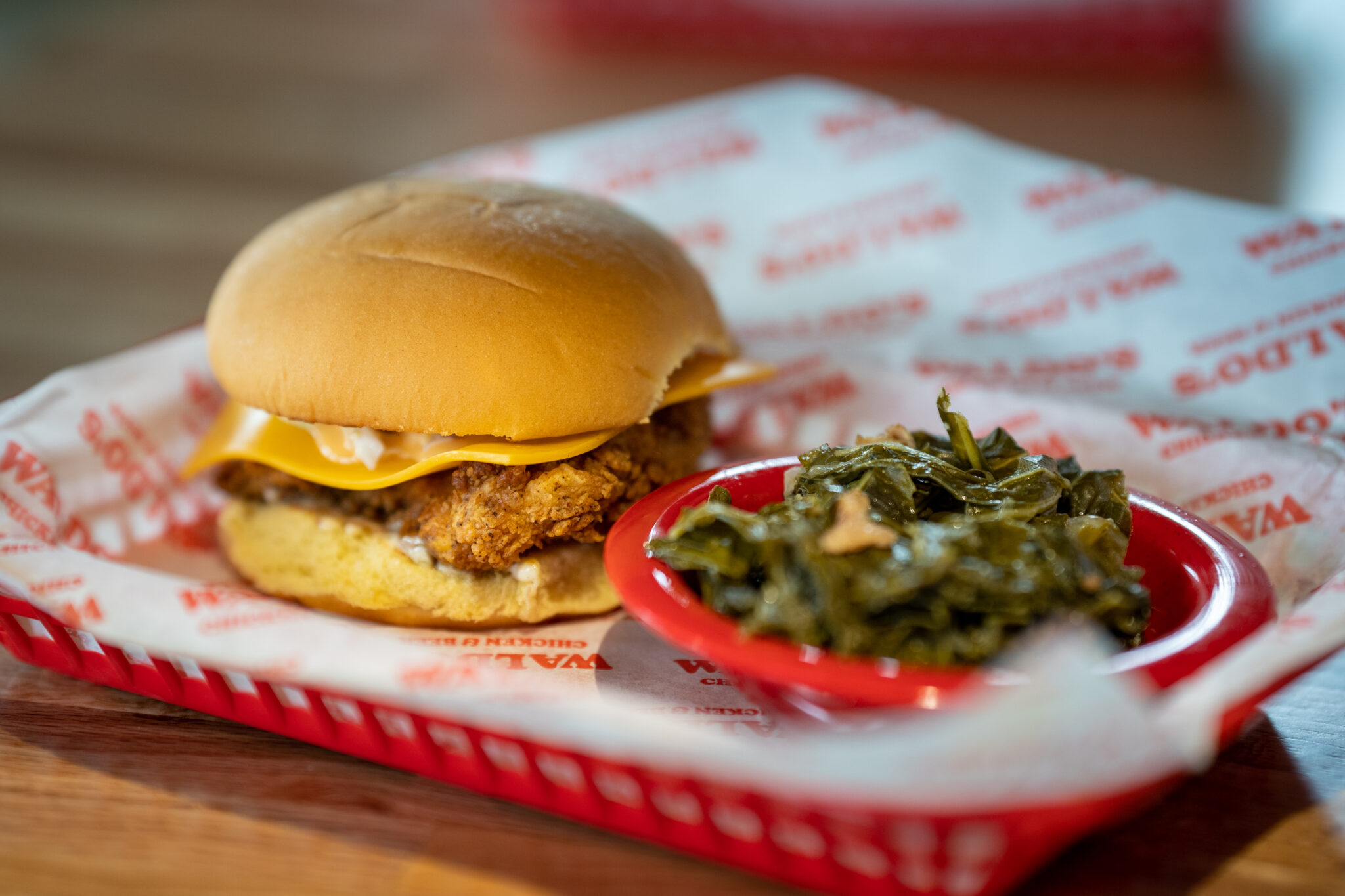 If you're like me, you're probably finding it hard to keep up with all of the new restaurants in Birmingham opening in Birmingham. To make your search for the city's hottest new eateries easier, here are 11 of the most popular spots that opened in Birmingham in June, July and August, in no particular order.
1. Slutty Vegan | Woodlawn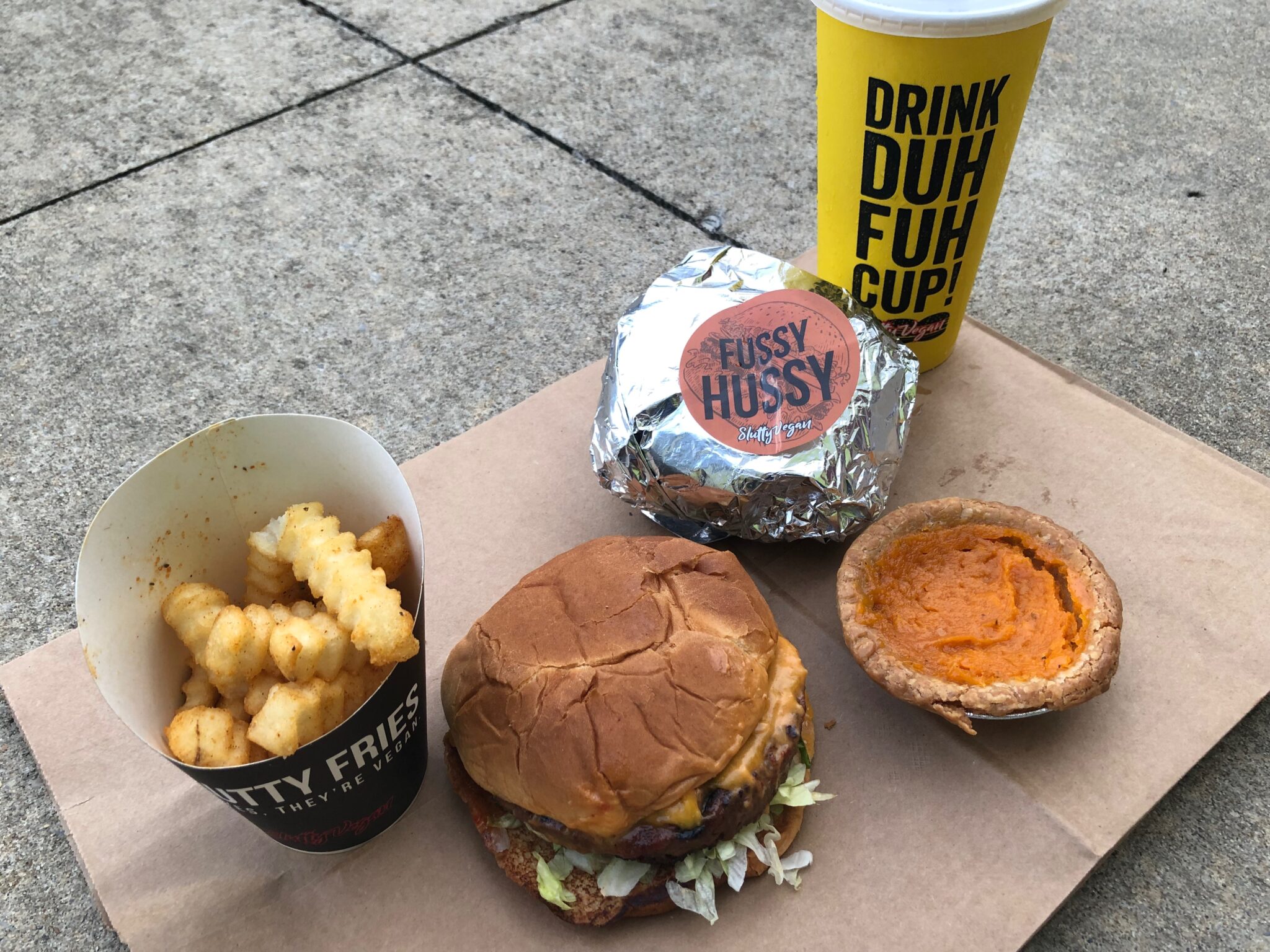 Slutty Vegan is one of Birmingham's most anticipated new openings thanks to the vegan restaurant's meatless burgers and fun experience. The Birmingham location opened in late August to excited (and hungry) crowds.
2. Frothy Monkey | Downtown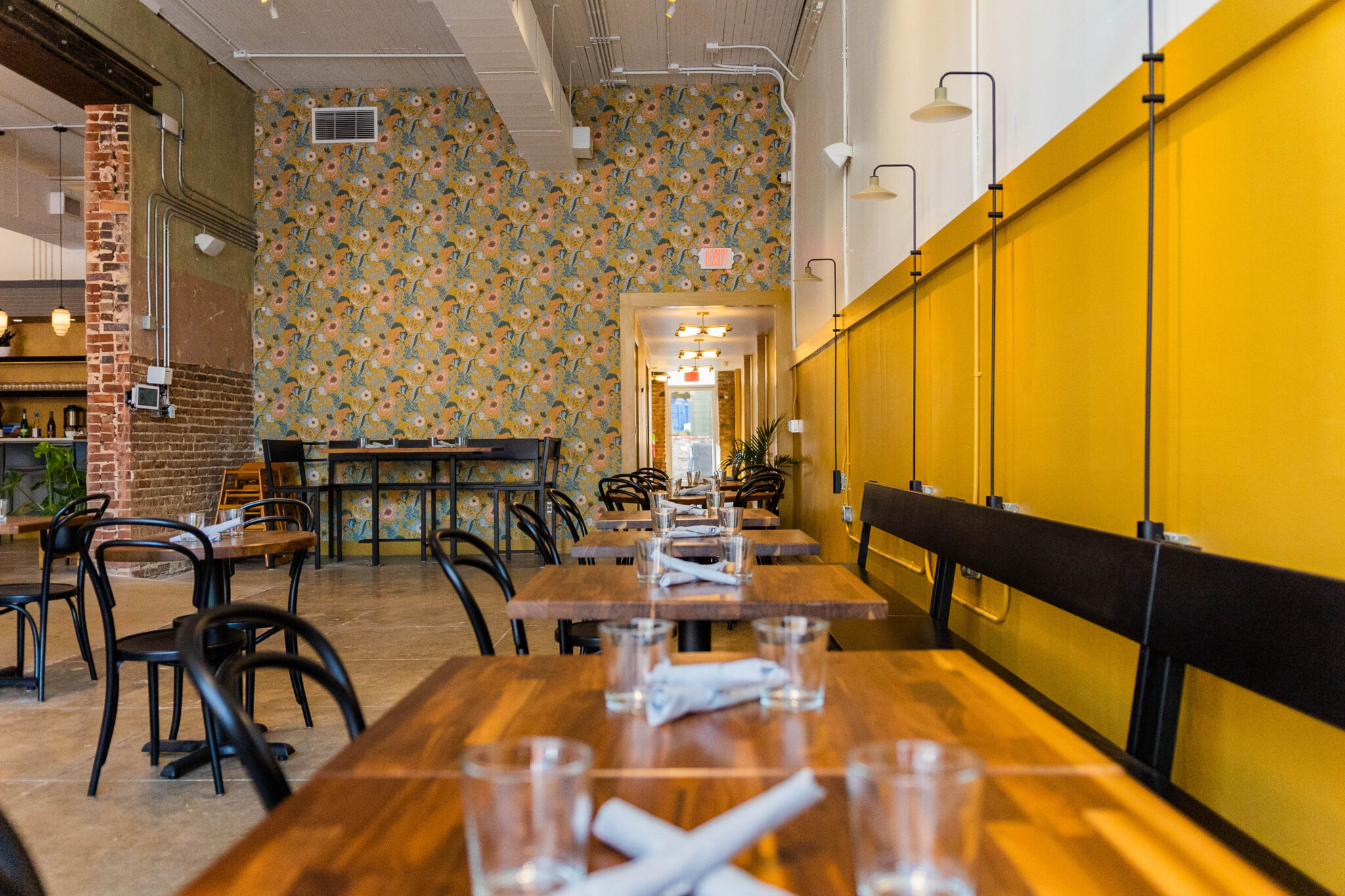 This summer has been an eventful one for local coffee lovers thanks to openings like June Coffee, Frothy Monkey and even more coffee shops on the way. Frothy Monkey took over the beloved Urban Standard space in June and now serves coffee, breakfast, lunch and dinner options as well as cocktails.
3. Tasty Town | Parkside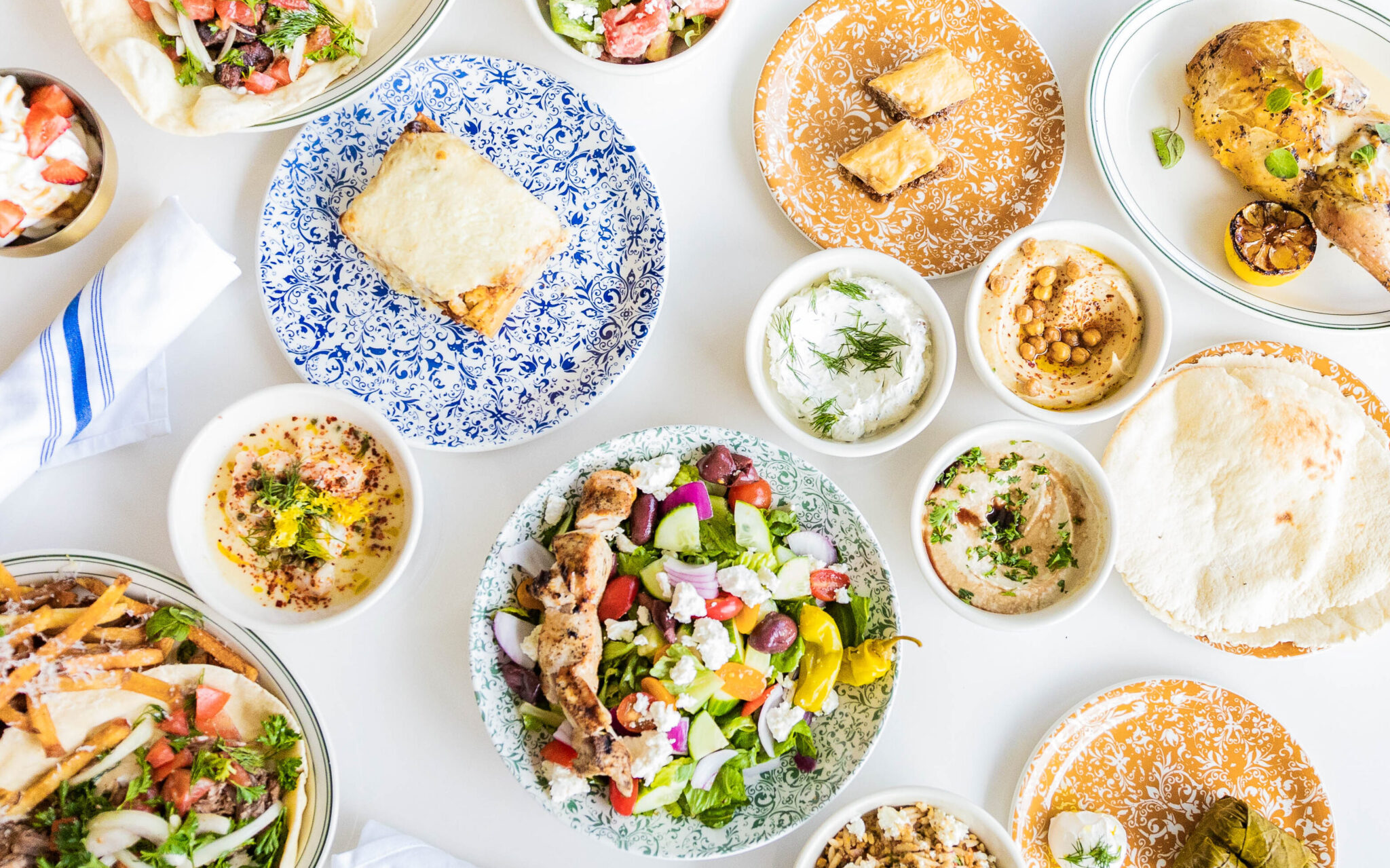 Tasty Town has already taken the Bham Now office by storm thanks to their tasty (see what they did there?) Greek offerings. Their menu includes delish spreads and hummuses, pita sandwiches and several can't-miss desserts.
MORE: Find 10 of the hottest restaurants that opened this spring.
4. Half Shell Oyster House | Pelham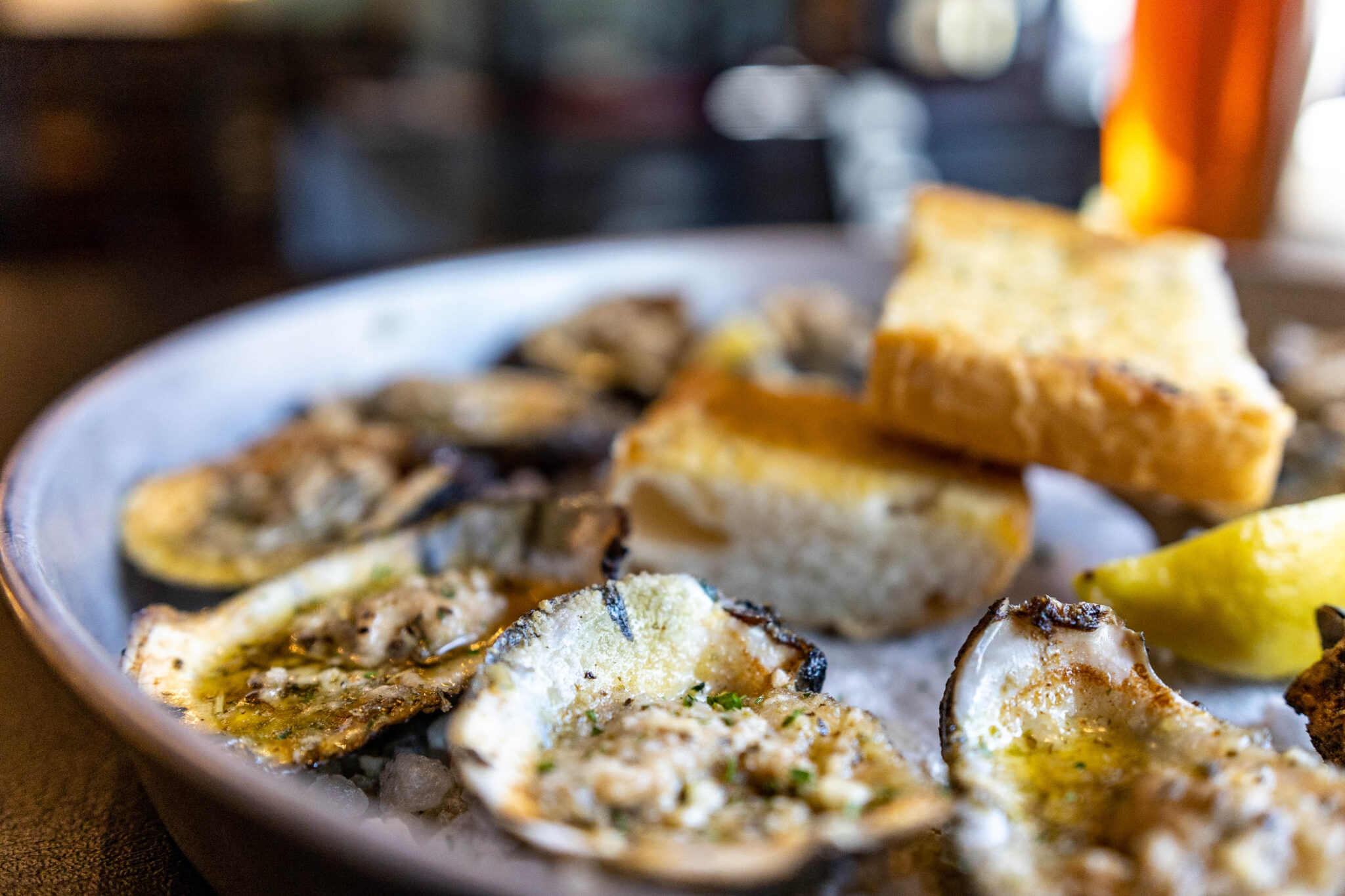 Another popular restaurant in Birmingham, Half Shell Oyster House officially opened their Pelham location in June. Their menu includes a variety of seafood options and other choices like steak, chicken sandwiches and desserts.
5. Bandit Patisserie | Downtown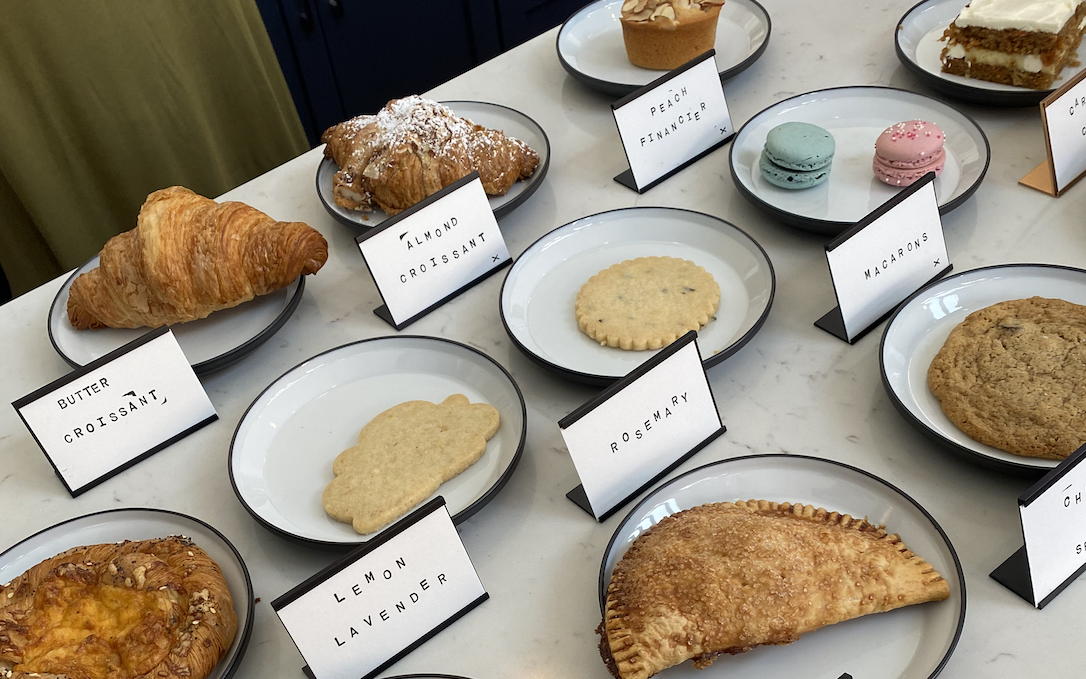 From the minds behind The Essential comes Mercantile on Morris's newest tenant, Bandit Pâtisserie. The shop includes fantastic pastries, coffee and tea, and believe me, those pastries are well worth the hype.
6. American Kolache | Vestavia Hills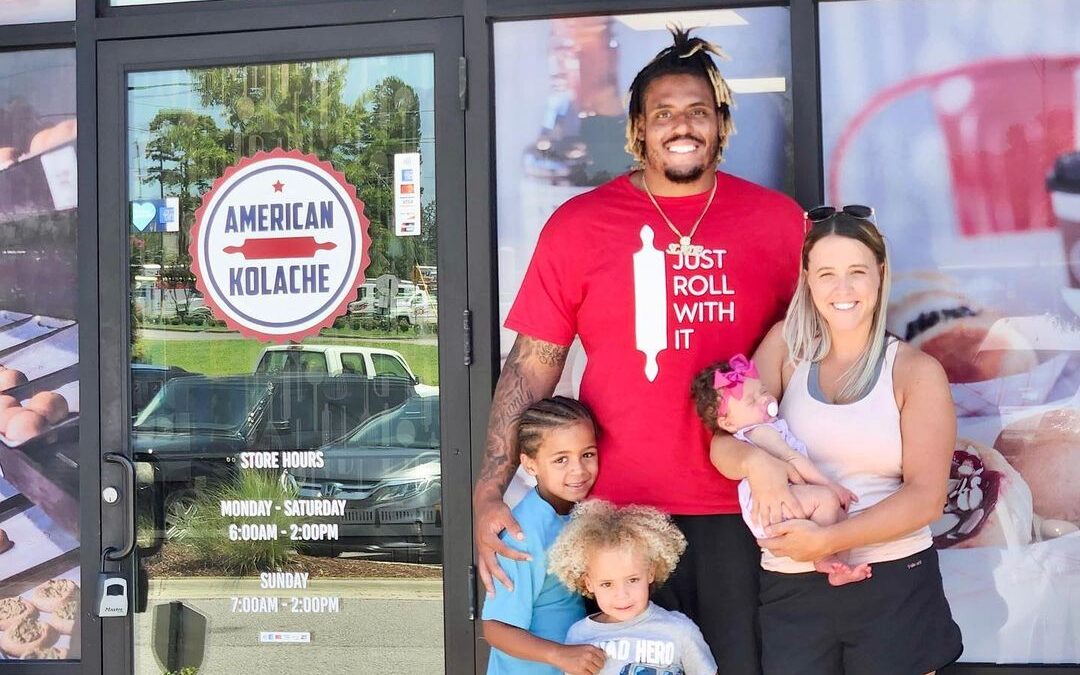 Former Auburn and NFL player Chad Slade opened a branch of American Kolache, the first specialty shop of its kind in Birmingham, in early August. The store serves sweet and savory kolaches, traditional Czech breaded pastries with multiple fillings.
7. Waldo's Chicken and Beer | Cahaba Heights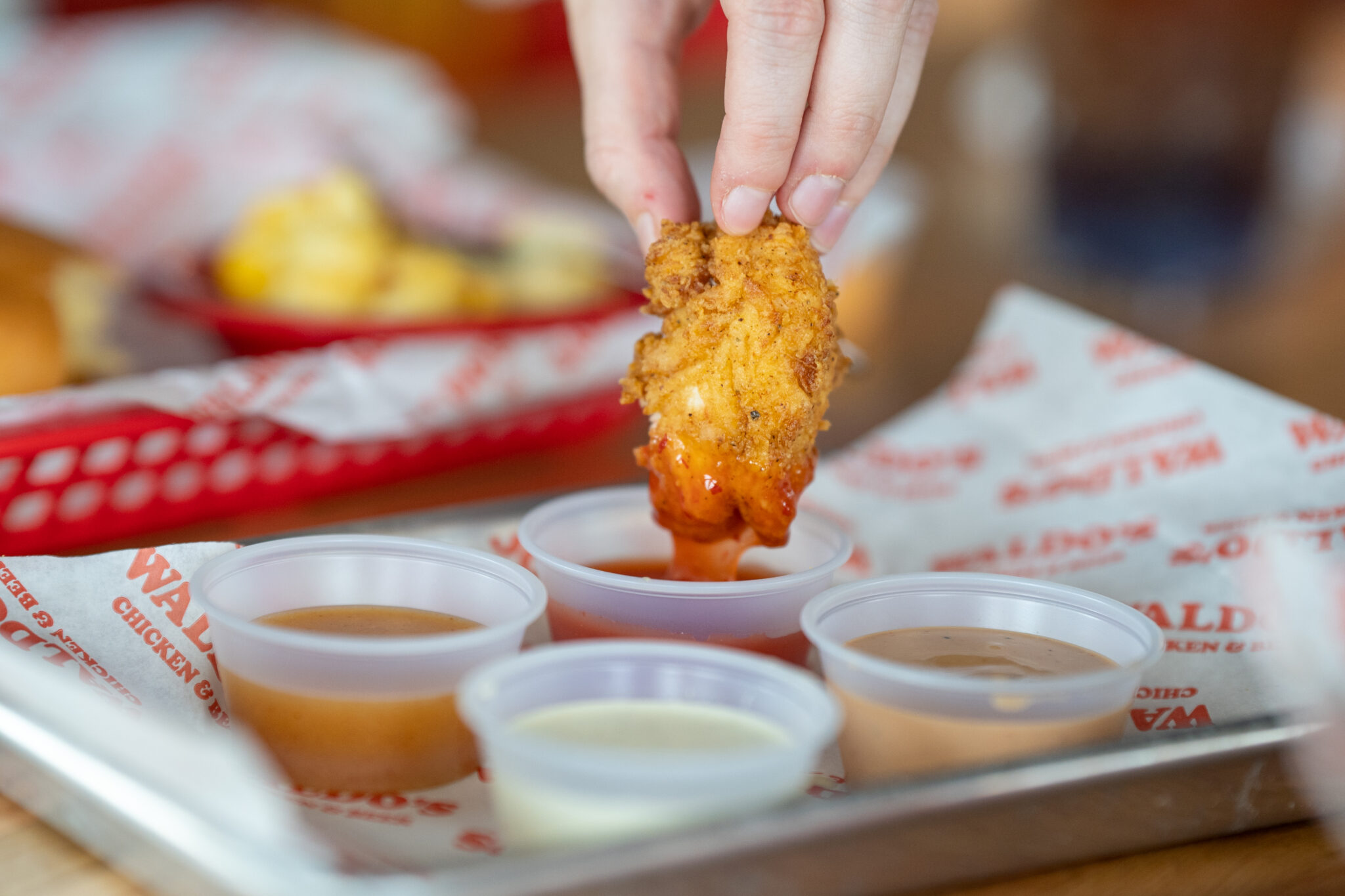 Where's Waldo? In Cahaba Heights serving some of the tastiest chicken sandwiches and tenders I've had in my life. The new restaurant serves scratch-made Southern-fried chicken and rotisserie chicken, with tons of sauces to boot.
8. Continental Drift | Southside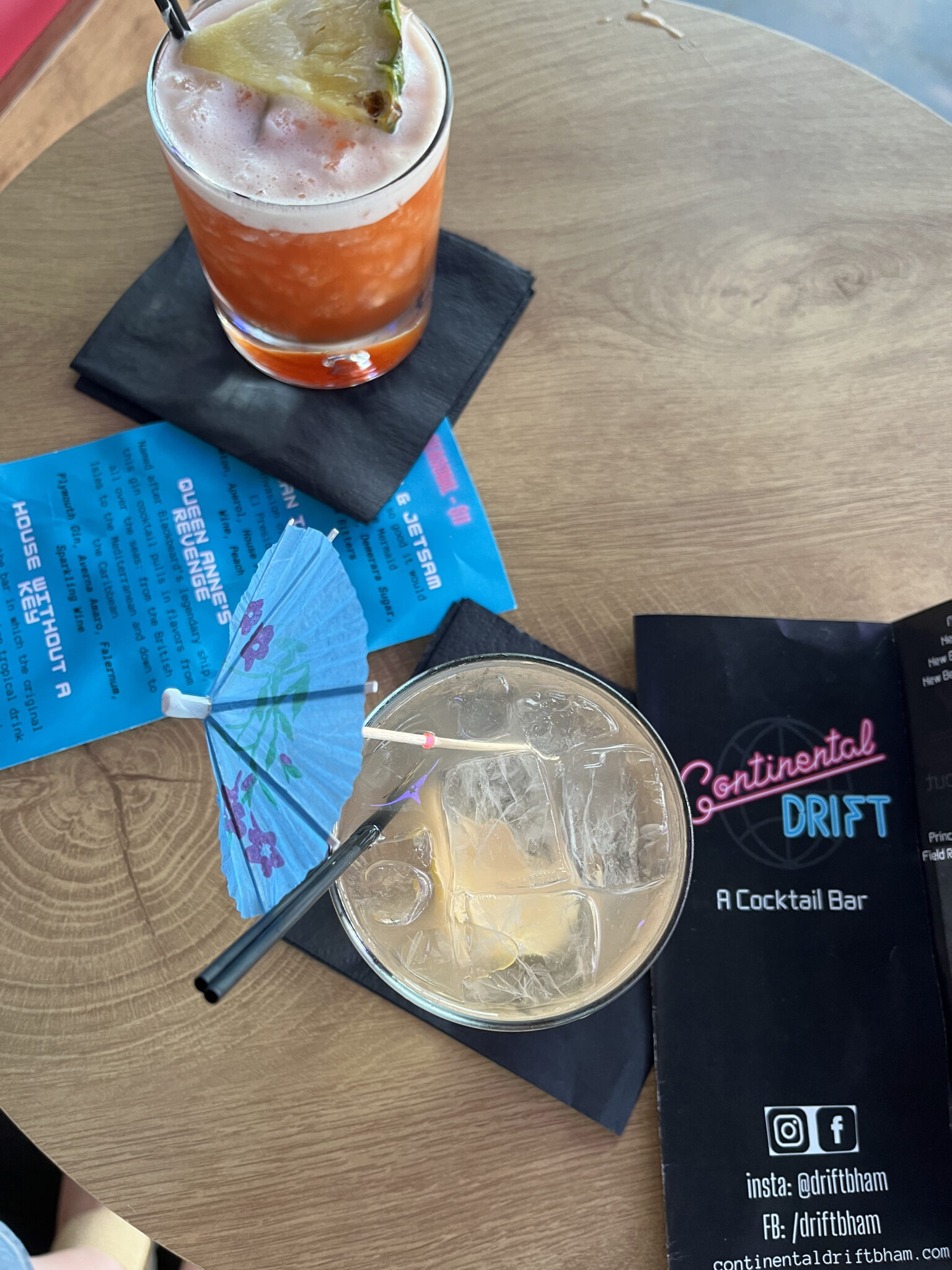 If you're always on the hunt for fun new cocktail bars, add Continental Drift to your list. Owners Eric Bennett and John Easterling have worked with some of Birmingham's most recognizable bars, and now, they're bringing their Hawaiian-themed drinks and nostalgia with Continental Drift.
9. The Battery | Homewood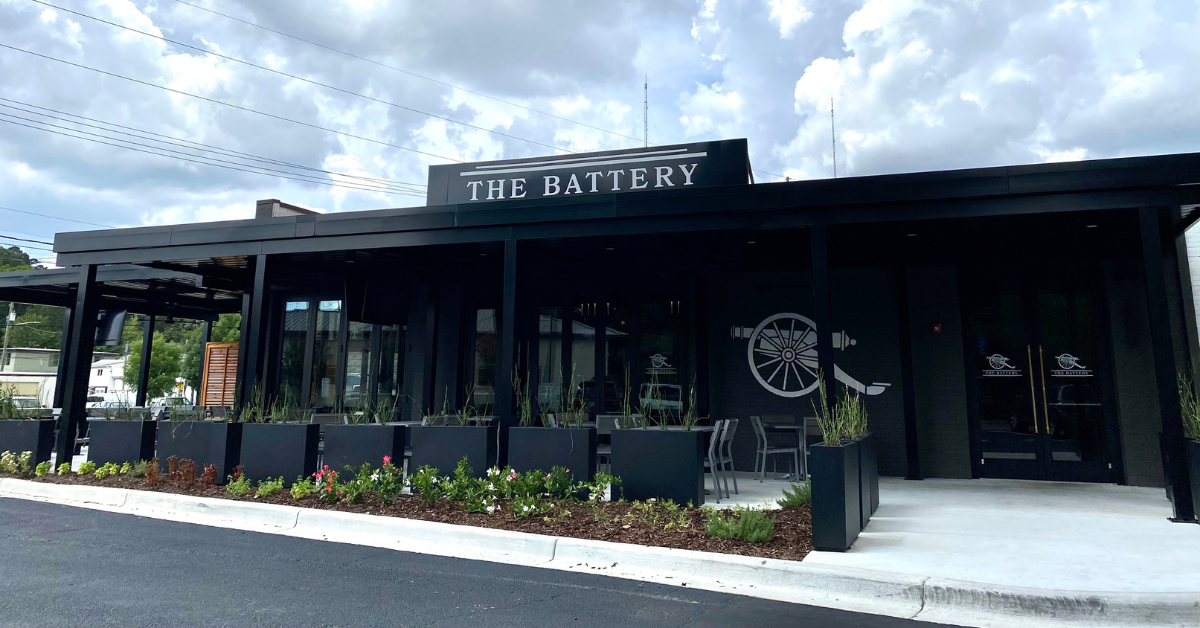 The Battery, a new fine dining restaurant and bar in the former Little Donkey space, has already knocked Homewood's socks off. Enjoy tasty seafood and cocktails from the new Southern kitchen and bar, with a menu done by successful chef Jeff Compton.
10. Rodney Scott's | Trussville
Trussville's entertainment district is popping with new openings (including Bendy's Cookies & Cream and Hero Doughnuts), and Rodney Scott's BBQ is already a hit. Bonus: the Trussville location of Rodney Scott's features the first drive-thru in the Greater Birmingham Area.
11. Alpha Charlie Grill | by the airport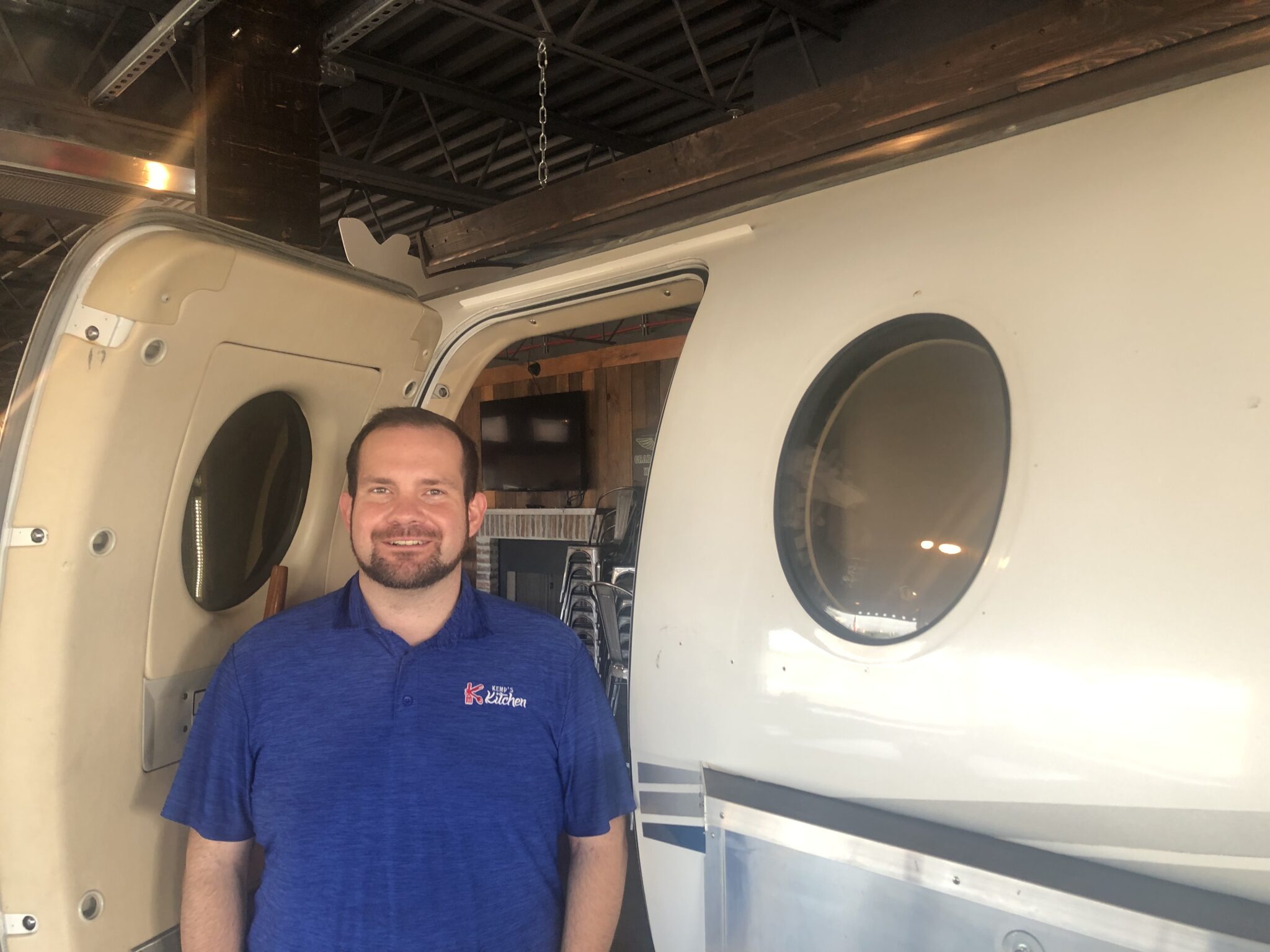 Did you know one of the most popular new restaurants in Birmingham is built from airplane parts? Brian Kemp, owner of Kemp's Kitchen, opened Alpha Charlie Grill with an airplane-themed menu and interior design in June.
Which new restaurants in Birmingham that opened this summer are YOUR favorite? Tag @BhamNow to let us know.