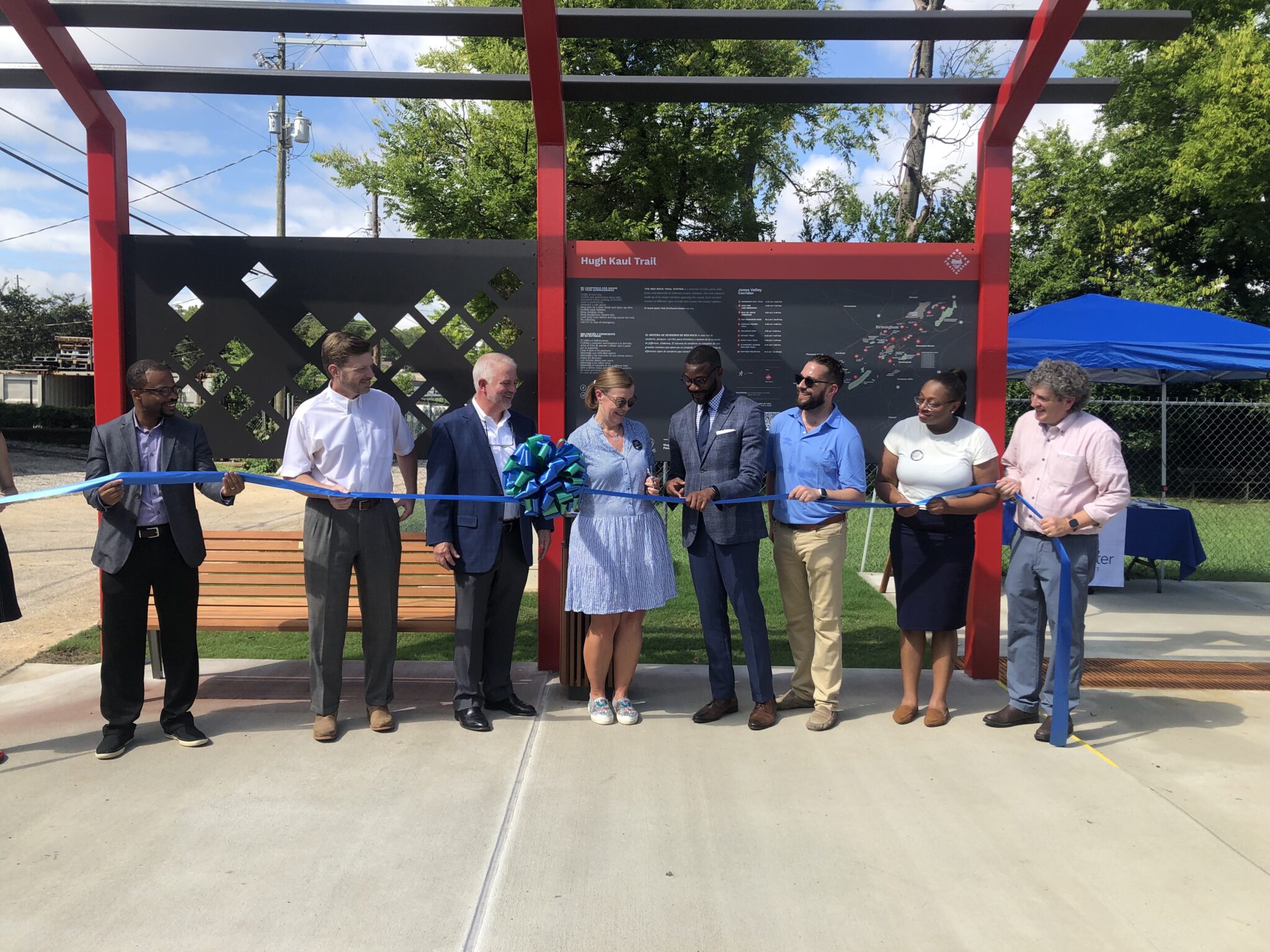 Birmingham, we know how you should get around downtown—walking or biking on the Hugh Kaul Trail. On August 26, Freshwater Land Trust officially opened the last segment of the trail, extending from Avondale's 41st Street to historic Continental Gin. Keep reading to learn all the details about this trail and what's next for Freshwater Land Trust.
It's time to hop on the Hugh Kaul Trail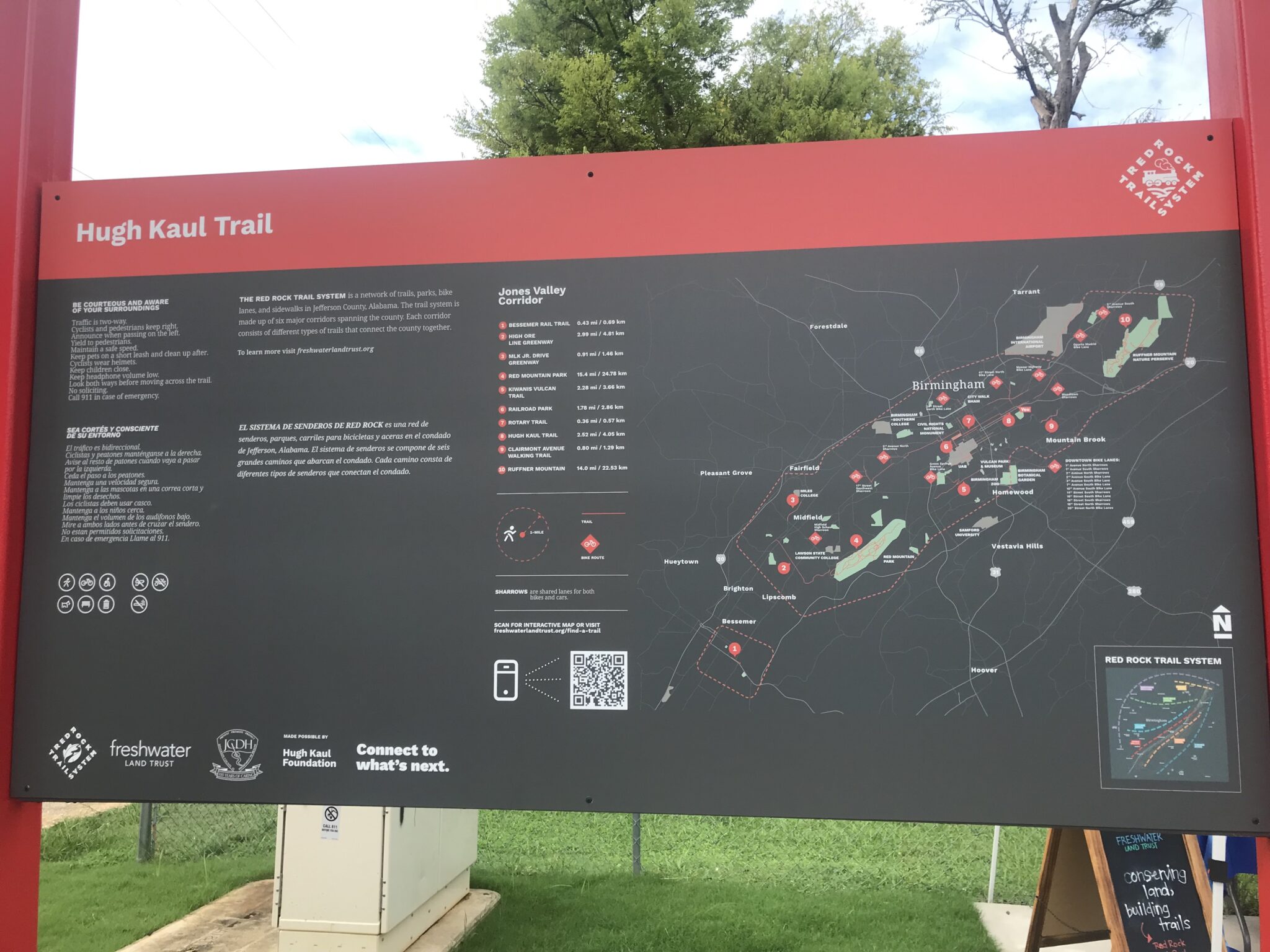 There's no better way to celebrate an opening than with a ribbon cutting. On August 26, Freshwater Land Trust (FLT) celebrated the completion of the final segment, formerly known as the Continental Gin Connector. The 1.5 miles Hugh Kaul Trail is connecting downtown Birmingham to Avondale. It also provides an amazing way for Birmingham to explore the outdoors and commute to work. The trail includes popular spots, such as:
Avondale
Continental Gin
Pepper Place
Rotary Trail
Sloss Furnaces
"This is truly remarkable. One of my favorite words is connectivity. I think this is what the trail represents."

Randall Woodfin, Mayor, City of Birmingham
Generous donors are making a difference for Bham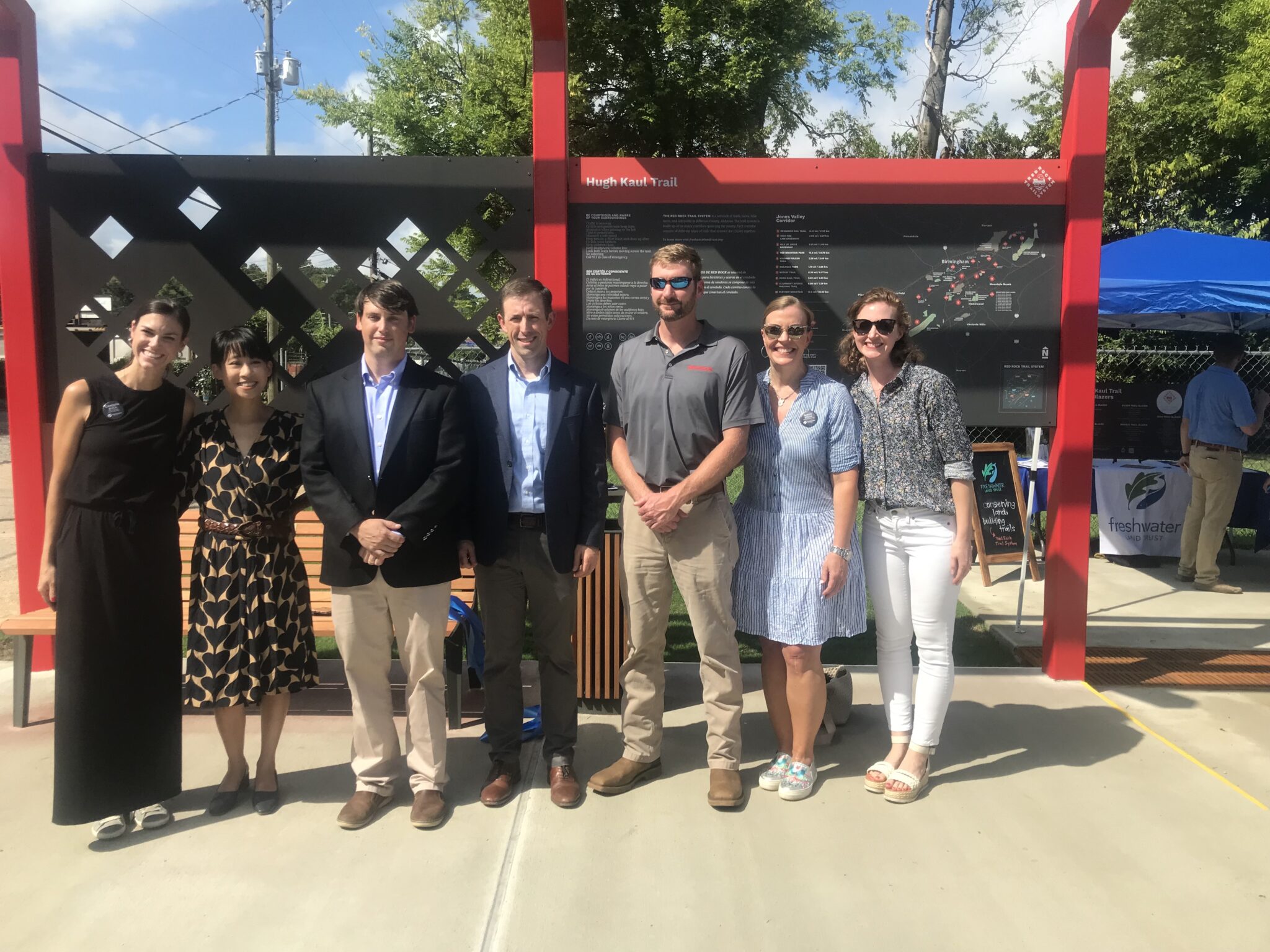 FLT is able to do the amazing work it does due to generous donors. There were many people and organizations that helped build this newest trail, particularly The Hugh Kaul Foundation.
"I really want to emphasize what a community effort this Hugh Kaul Trail has been. Over 45 foundations, corporations and individuals have contributed to the Hugh Kaul Trail and through that Freshwater Land Trust was able to privatly raise $2 million during the pandemic."

Rusha Smith, Executive Director, Freshwater Land Trust
Helping Jefferson County get outdoors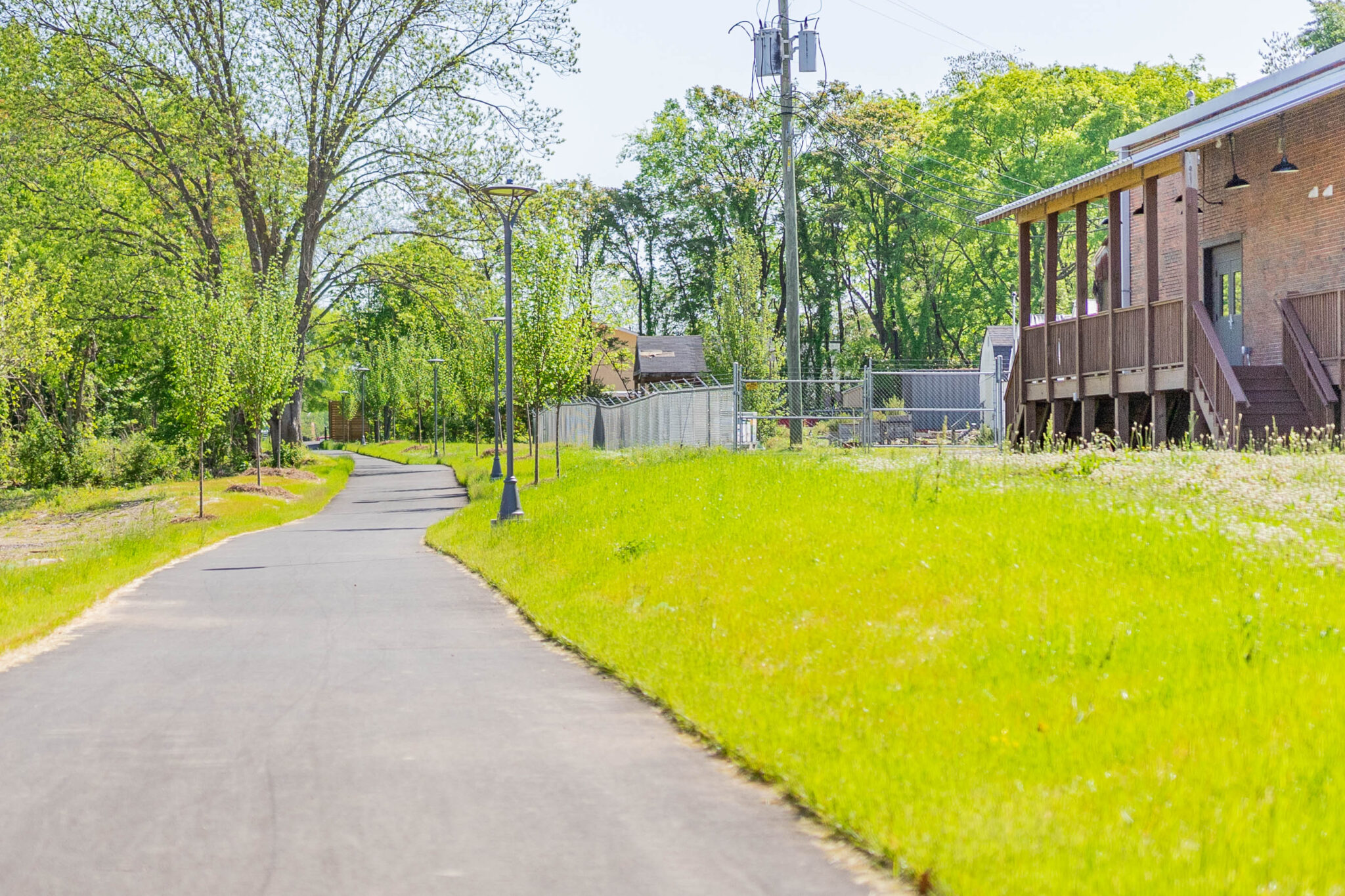 There's so much more in store for Jefferson County. The Hugh Kaul Trail is part of FLT's Red Rock Trail System. The 10-year master plan consists of building 750 miles of trails throughout Jefferson County, including downtown Birmingham. The Red Rock Trail System will include trails through seven corridors, including:
Cahaba River
Five Mile Creek
Jones Valley and Valley Creek
Shades Creek
Turkey Creek
Village Creek
"Our mission is for every person to get outside and experience green space. Trails are a great way to get people outside."

Carolyn Buck, Red Rock Trail System Director, Freshwater Land Trust
Are you curious if there's a trail where you live? You can check out FLT's interactive map for their trail system, which shows their different types of trails, including:
Bike lanes: bikes only
Complete streets: streets user-friendly for everyone
Greenways: multi-use trails that are off-road with a developed surface
Natural trails: off-road trails
Sharrows: both bikes and cars
How can you help build trails?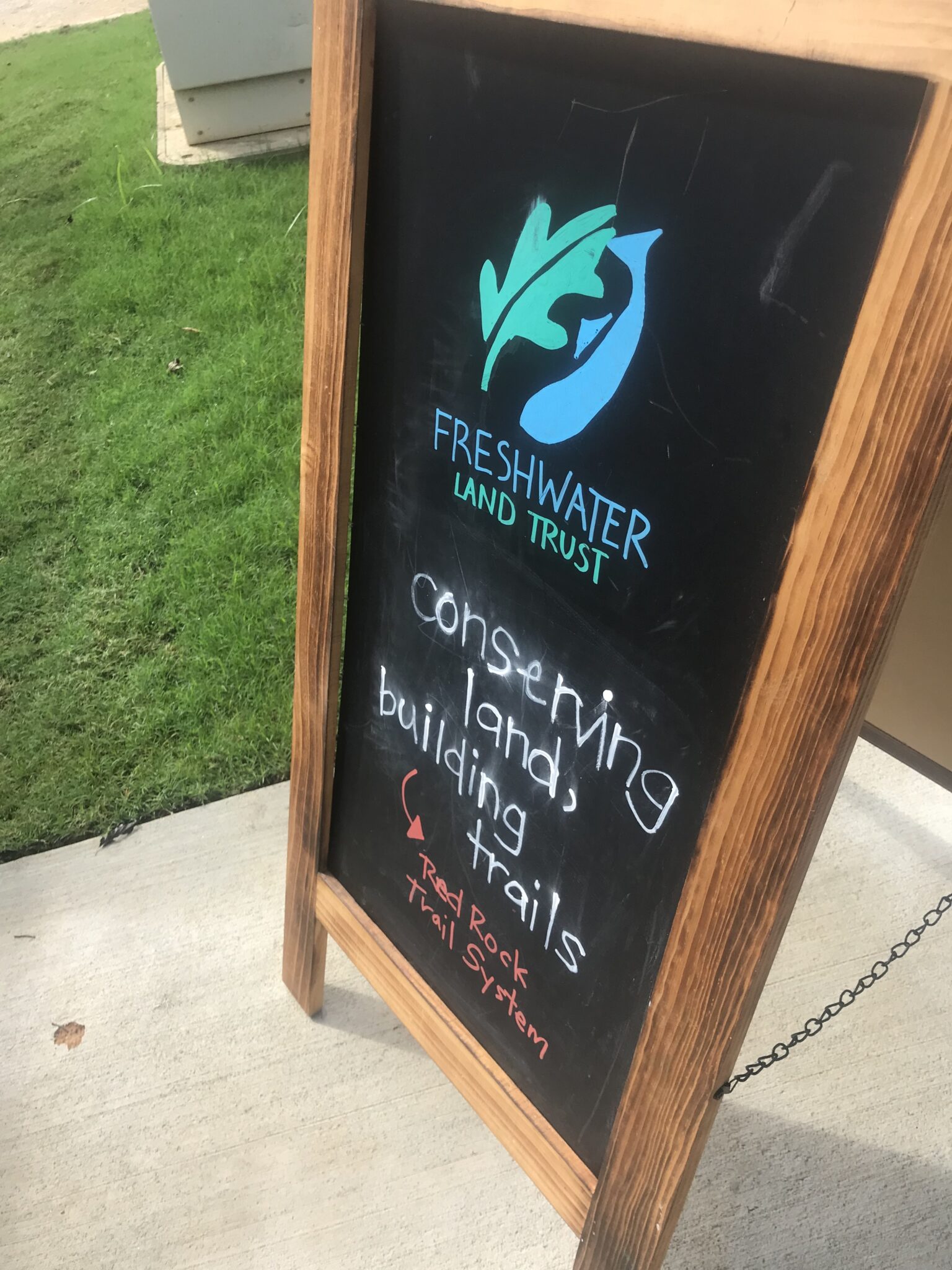 There's more than one way to help FLT build trails around Birmingham. Besides donating to FLT, other ways you can help include:
Tell your friends about the trails
Big fundraiser tonight, August 26
If you're looking for Friday night plans, FLT is hosting their 13th annual Land Aid fundraising concert, featuring national headliners The Sam Bush Band and Greensky Bluegrass.
Are you excited to walk or bike on the Hugh Kaul Trail? Tag us @BhamNow to let us know!