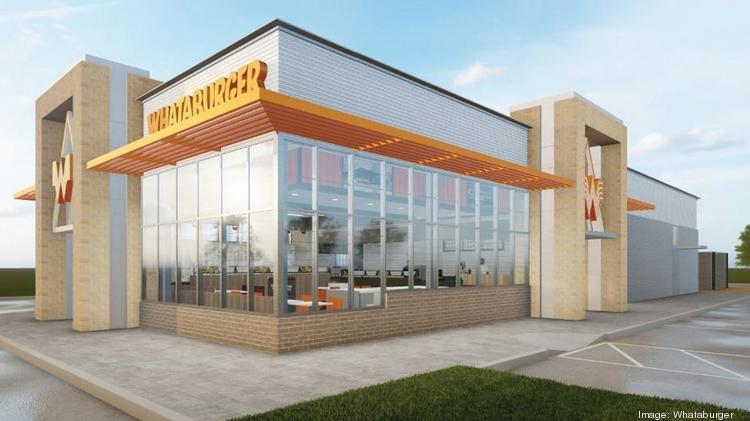 If you've been shopping at the Riverchase Promenade over in Hoover, you probably wondered what will replace the demolished Pier 1? According to the BBJ, Whataburger is cookin' up another location with a whole new design. Read more to get the scoop.
What's new with Whataburger?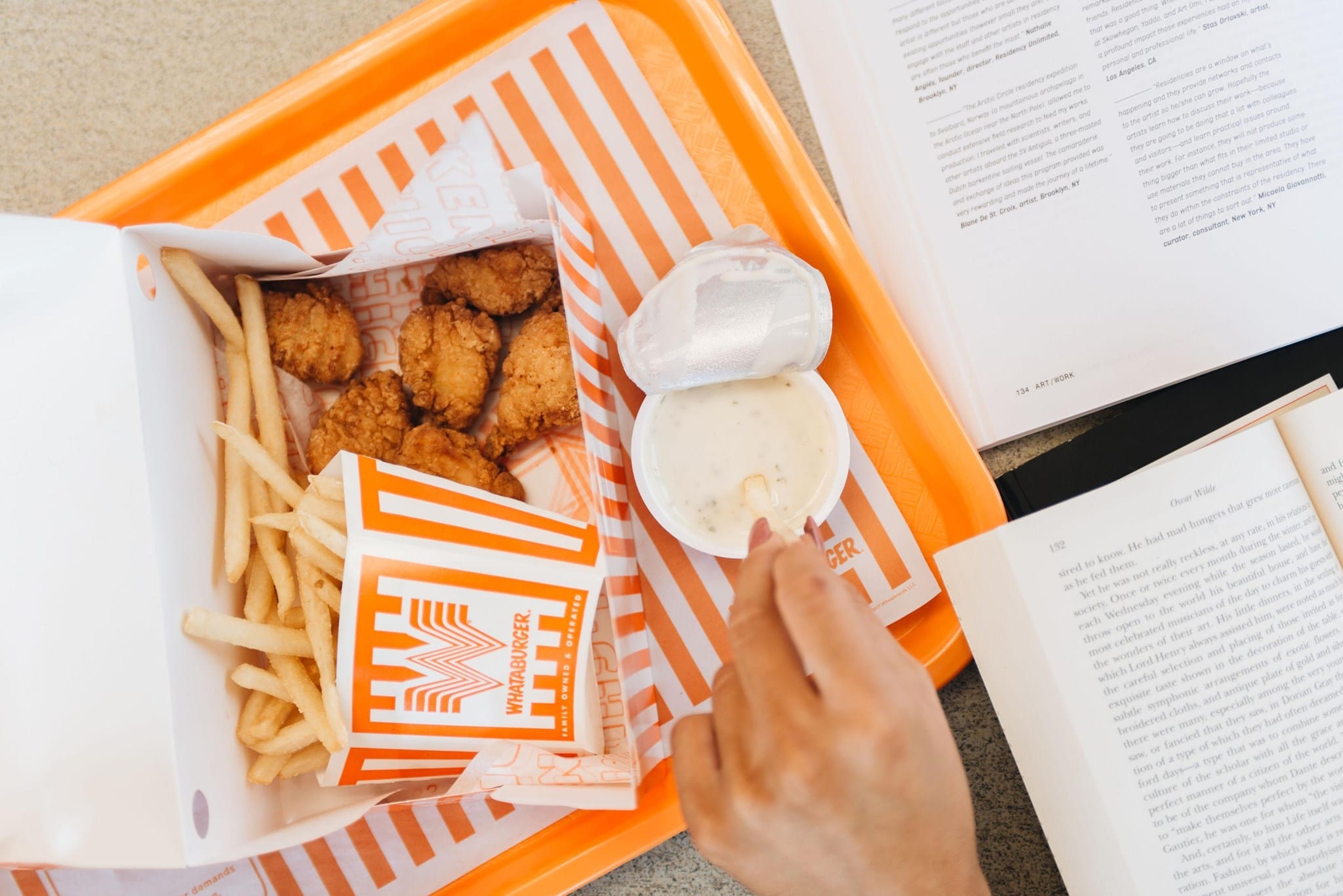 The orange and white stripes are making their way to Hoover. The Texas chain restaurant we all know and love—Whataburger—is featuring a new look at their location. Want to know the most exciting part? This location will be the first in the country to feature this design. Can we get a win for Hoover?
According to the Birmingham Business Journal, Whataburger tore down the former Pier 1 location across from the Galleria and is set to open this spring. Who's ready for a burger and fries?
Try something local! Check out our directory for all the local food + drinks around town. You can also add your own business—we ❤ local at Bham Now.
All the Fun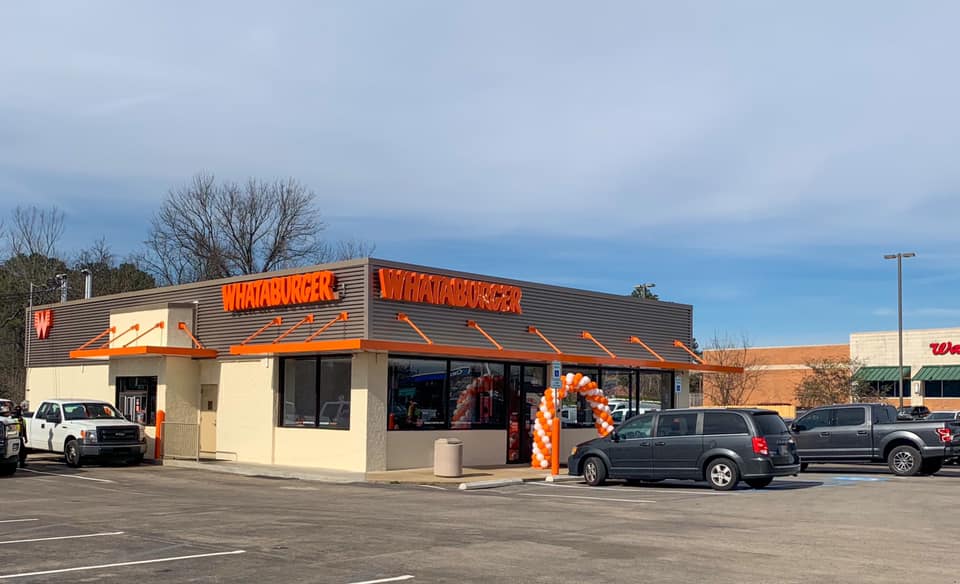 Did you know Alabama currently is home to 23 Whataburger locations? The Birmingham metro area has the most with a total of 6, ranging from Leeds to Pelham. We're extremely excited to see another location pop up.
FUN FACT: The chain has kept a close eye on our state because there's been some MAJOR growth in the burger market, especially here in the 'Ham.
We've seen this spectacular growth first hand. Here are some of their recent openings:
Hungry yet? Click here to find your nearest Whataburger location and remember to stop by Riverchase Promenade soon.
Where do you want to see this burger joint pop up next? Let us know by tagging us @bhamnow.