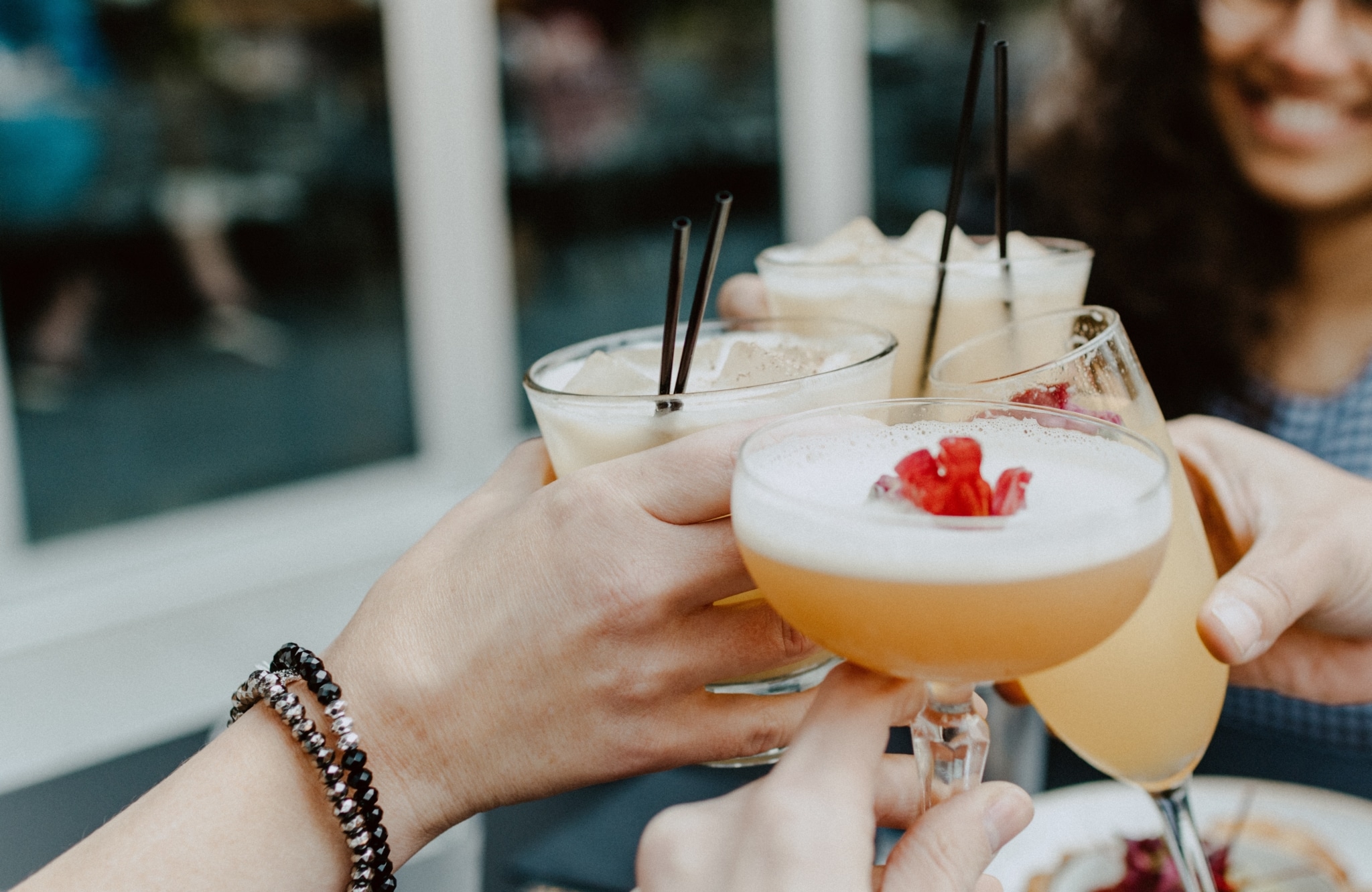 The weekend is officially here and we are stoked. Check out MOSS MAGIC, Santa's first appearance and more November 6-8 around Birmingham.
Slow Week—Fast Deals
Sweets, flowers and a clean house—3 things we all need after a looong week! Grab these deals now:

There's much more to discover. Check out more with over 600 local deals and delivery offers in our Small Business Guide.
Don't procrastinate! Sign up your business or non-profit organization now.
Happening This Weekend
FOMO Alert!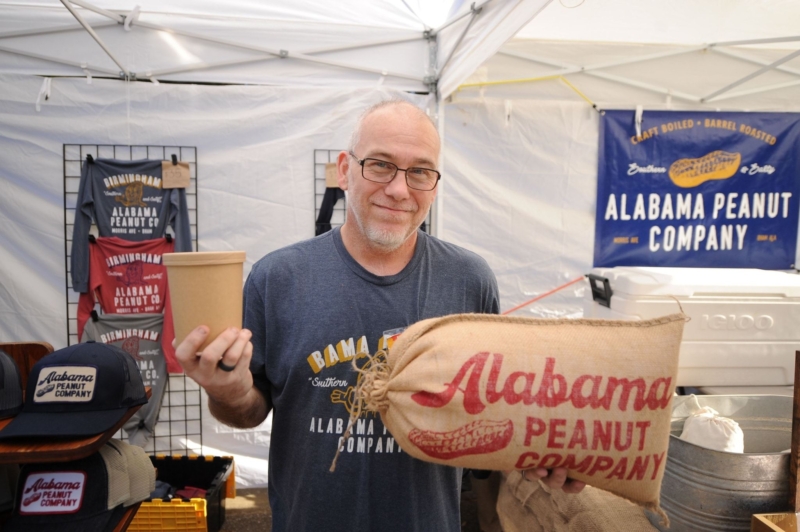 Oh goodie gum drops, it's finally here! MOSS MAGIC. It's the latest hybrid art event from Magic City Art Connection and Moss Rock Festival and takes place at the Hoover Met Friday-Saturday, November 7-8. Discover works from incredible artists, food trucks and sweets, children's activities and more—including lots of COVID-19 precautions. Tickets here.

FYI–I've only mentioned the LIVE event. For info on the virtual event (Nov. 9-15) and the Beer Garden Trail (now-Nov. 30), click here.

Ready and Waiting
Open houses are ready and waiting for new owners like you. Check out what's on the Birmingham market this weekend.

Santa's coming to town—at a 6 ft-distance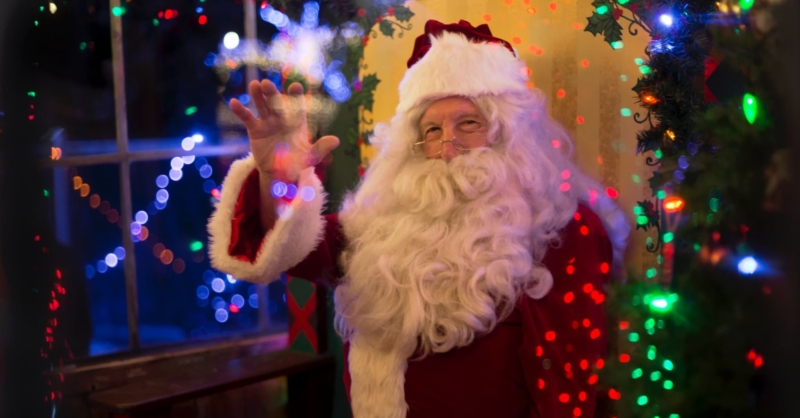 This weekend will be the first Santa sighting for the 2020 holiday season. He'll be shopping the rods and reels of Bass Pro Shops in Leeds where he'll be hanging at Santa's Wonderland. This is where I always took my daughter to see the big guy in red. Trust me, it's the real Santa Claus. 🤭 Visits begin Saturday, November 7 at 5PM. Reservations required. Click here for more places to Visit Santa this season here.
Celebrated Souls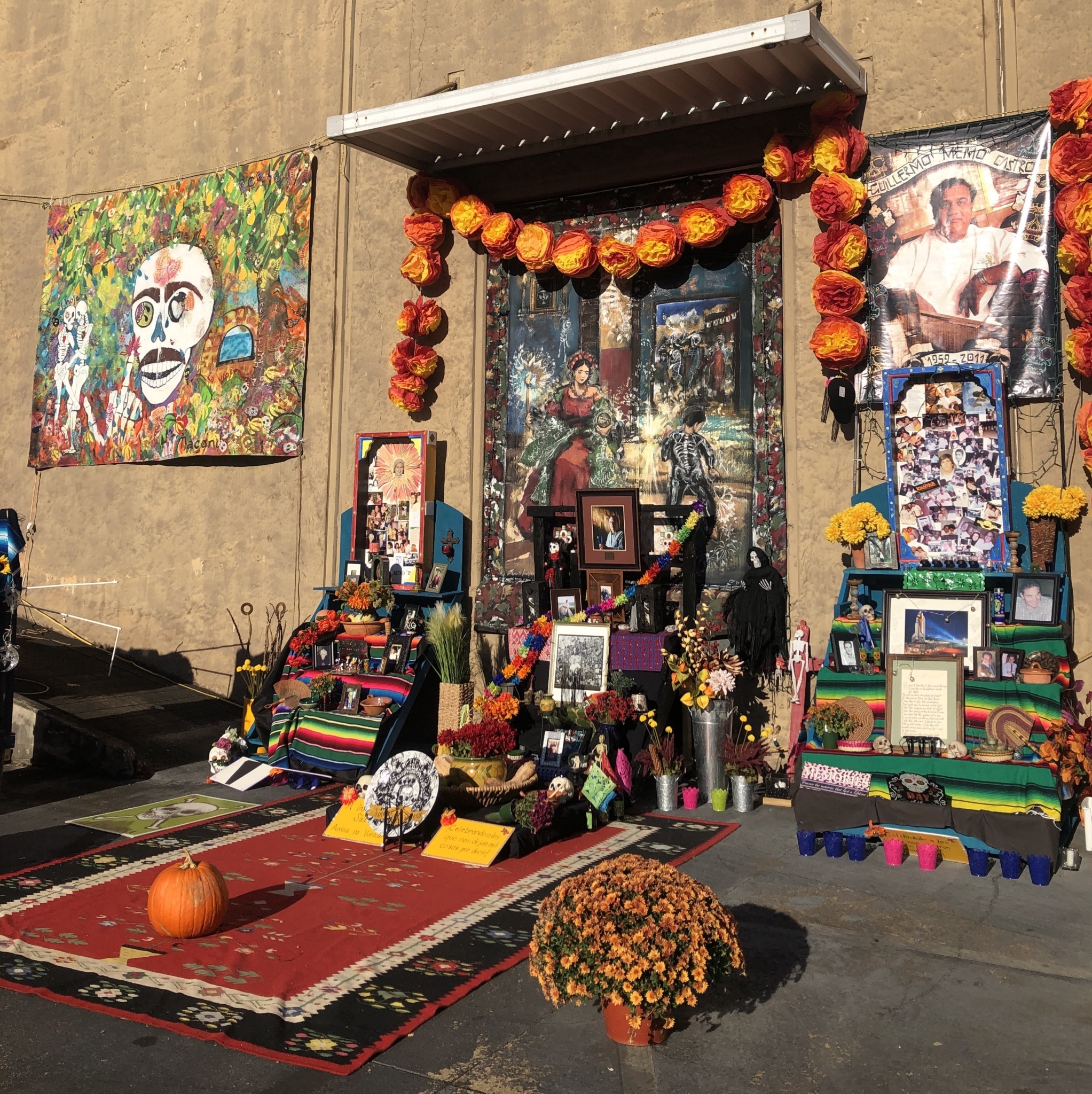 It's your last chance to visit the altars of Dia de los Muertos—Day of the Dead—at Pepper Place. Typically a full-blown festival with thousands of attendees, this year the event will be scaled back to allow for social distancing. The last day to check it out is Saturday, November 7 between 5PM and 9PM. Admission is FREE.

Click here to learn more about this annual celebration and the hundreds of lovingly-crafted altars celebrating the souls of loved ones, lonely hearts and the famous.
Wait…there's more!
Along with Dia de los Muertos, Pepper Place will also host Eat in the Streets, Friday and Saturday, November 6-7. This weekend's theme—Day of the Dead. Dine on delicious Birmingham eats, live music and even an outdoor movie. Check it out Friday from 5-10PM and Saturday from 11AM-2PM.
Coming Up…
Give me music, give me a good time
Live music at one of Birmingham's local breweries? Sounds like the perfect combo for a weekend night. Grab your tickets now to see The Wild Feathers with Great Peacock at Avondale Brewing Company on Saturday, November 13. Doors open at 6PM/Show starts at 7:30PM.

It's time to walk—virtual-style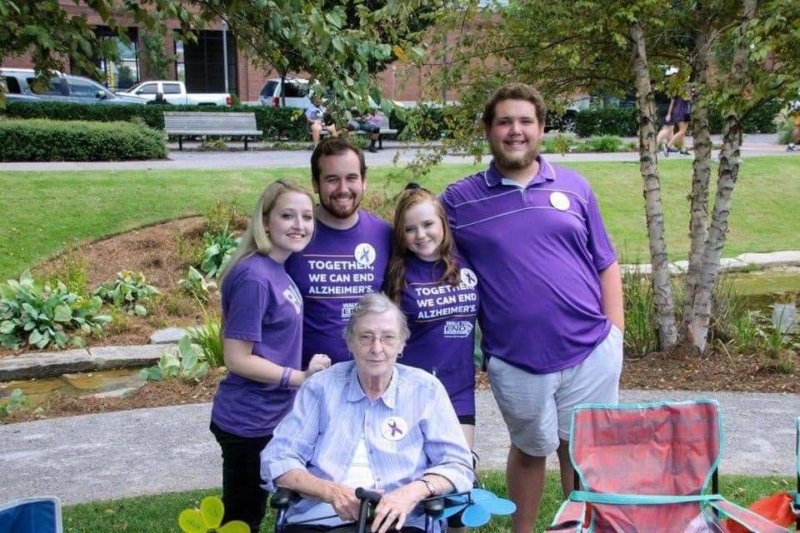 Join the Birmingham Walk to End Alzheimer's on Saturday, November 15 to raise funds and awareness for Alzheimer's disease and all other forms of dementia. Register now and make an impact.
In other news…
Are you ready to fly?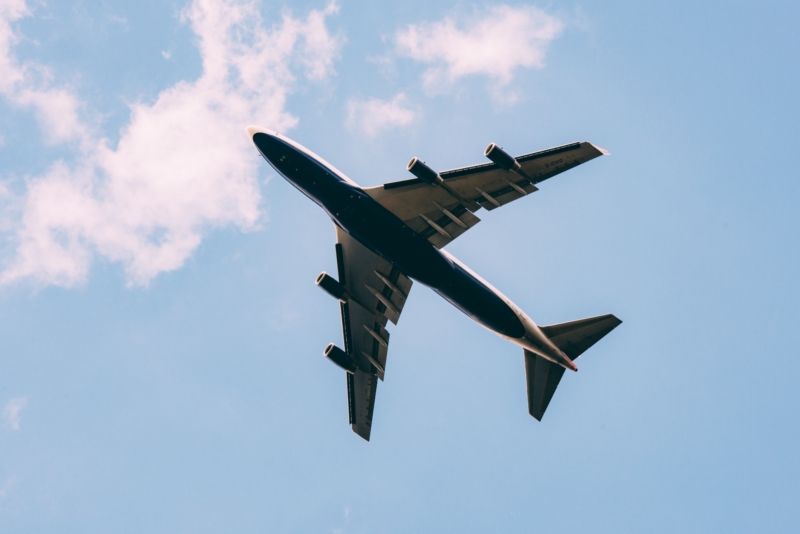 A free, aerospace-focused public charter school opens in Birmingham in 2022. Alabama Aerospace and Aviation High School will be located on the campus of the Southern Museum of Flight, the school will focus on aerospace and aviation and will even help students earn their pilot and drone pilot licenses. Enrollments happening now. Learn more.
Amazon Times Two
Amazon is bringing two new projects to Birmingham. Say whaaa?! Both will be delivery stations set to open in 2021. Details here.
Wild Thang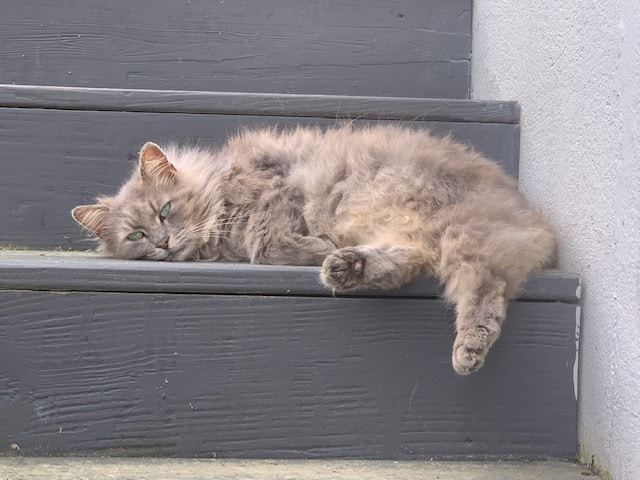 As the number of feral cats continues to climb in Birmingham, one local resident is helping to tackle the problem. Meet this feline helper and the amazing things she is doing. Hmm..maybe I should stop calling out "Here kitty, kitty!" every time I see a stray cat.
Charters Coming in Hot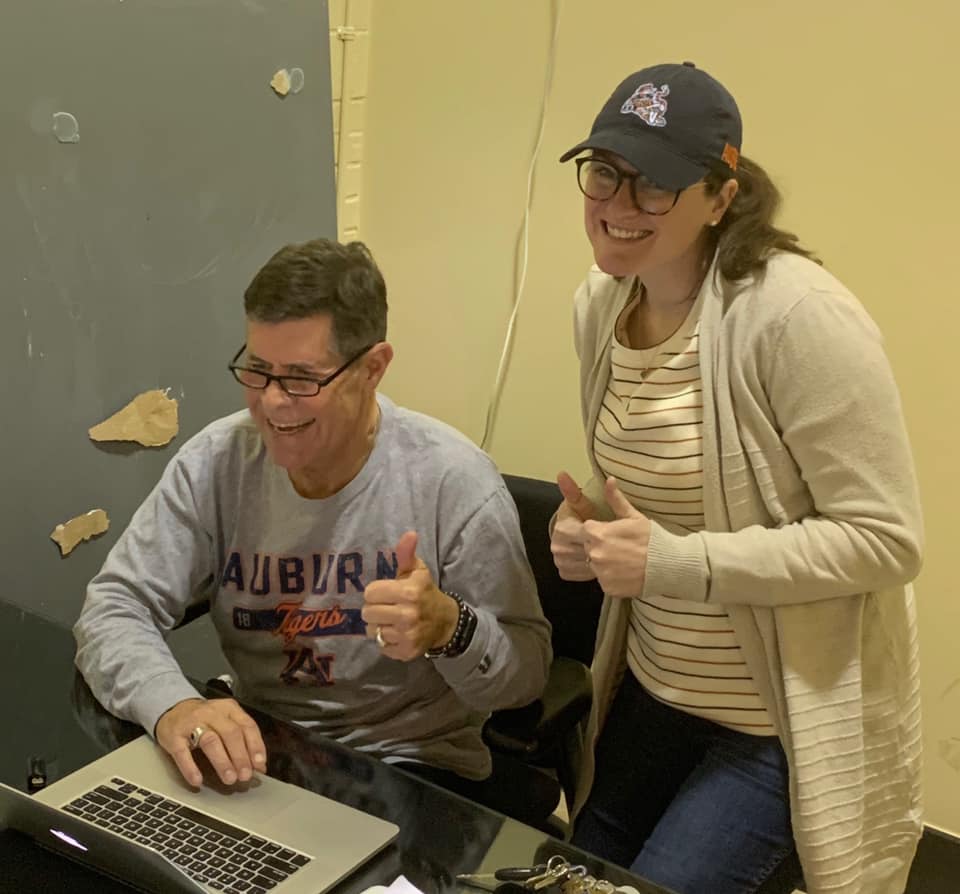 Believe it or not, I have more charter school news for you. Magic City Acceptance Academy is coming to Homewood in 2021. It's one of the first schools in the entire country—and the first in the state of Alabama—designated to create an LGBTQ affirming environment. Full story.
Weekend Entertainment
It's an off weekend for football teams like the UAB Blazers, Auburn Tigers and Alabama Crimson Tide. What does that mean? More time to discover local events. But mask up and social distance because Alabama's Safer at Home Order has been extended until December 11.
For more events, check out Now the Weekend's Video Edition.
All Weekend, November 6-8
Homewood Holiday Open House: Market Days @ Downtown Homewood. 3-8PM.

Santa's Wonderland @ Bass Pro Shops (Leeds). Times Vary. Reservations required.

Like Harvey Like Son @ Sidewalk Film. Fri.-Sat. 4PM + 7PM, Sun. 5PM + 7:30PM. $9.25-$12.25. Tickets.

Kindred @ Sidewalk Film. Fri. 7:45PM, Sat. 4:30PM, Sun. 7PM. $9.25-$12.25. Tickets.

The Nest @ Sidewalk Film. Fri. 5PM, Sat. 7:45PM, Sun. 4PM. $9.25-$12.25. Tickets.
Friday-Saturday, November 6-7
Diwali 2020 – Annual Celebration @ Avani Rupa Fine Jewelers. 10AM-4PM.

Dia de los Muertos Alabama @ Pepper Place. 5-9PM. FREE.

Eat in the Streets @ Pepper Place. Fri. 5-10PM, Sat. 11AM-2PM

Royal Horses @ Ghost Train Brewing Co. 7-11PM. FREE.
Saturday-Sunday, November 7-8
MOSS MAGIC @ The Preserve (Hoover). Sat. 10AM-5PM, Sun. 10AM-4PM. Day Ticket – $10, Weekend Ticket – $15, Kids 15 and under – FREE. Tickets.
Friday, November 6
Cajun Fried Turkey Tasting @ Jubilee Joe's (Hoover). 5-7PM.

Open Mic Night @ Wild Roast (Hoover). 7-9PM. $5 to enter.

The Jake Gibson Band @ Black Market Bar & Grill – 5 Points South. 8PM.

Happy Hour @ Avondale Common House. 4PM.

Live Drive-In Concert: Raquel Lily @ UAB Campus. 7PM. $10-$15. Tickets.
Saturday, November 7
Nature in Poetry via Birmingham Botanical Gardens–VIRTUAL via ZOOM. 3-5PM FREE. Register.

Unity Market @ Unity Market. 3-7PM. FREE.

Redemptive Cycles Tall Bike Joust VIII Online. 7PM.

Tall Bike Joust VIII – VIRTUAL benefiting Redemptive Cycles. 7-10PM. FREE. Watch here.

Fall Food & Wine Festival @ Corbin Farms Winery (Calera). 11AM-8PM. $10-$15. Tickets.

4 Year Anniversary Throwndown @ Ghost Train Brewing Co. Noon-Midnight.

Funk Fest @ Legion Field. Gates Open – Noon, Show Starts – 2PM. $45-$175. Tickets.

Old Southern Soul @ LeNell's Beverage Boutique. 1-3PM.

Om for the Holidays @ Villager Yoga. 11AM-3PM.

College Game Day @ Tin Roof. Noon-3PM.

Swing Theory Jazz @ Eat in the Streets (Pepper Place). 11AM.

Football Watch @ Dread River Distilling Co. 11AM-11PM.

Songs Across Alabama on the Outdoor Stage @ The Nick. 7PM. 21+. $5. Tickets.

Blanket and Glove Drive @ Linn Park. 12:30PM.

Fall Foliage Special @ Heart of Dixie Railroad Museum (Calera). 10AM + 1PM. $14. Tickets.

What Grows Here: Poems from Soil and Place via Birmingham Botanical Gardens–VIRTUAL via ZOOM. 6-8PM. FREE. Register.
Sunday, November 8
Fearless Fest VIRTUAL Pop-Up. 9AM-Noon. $18-$49. Register.

Daddy & Me Chilifest @ Avondale Park. 1-3PM. $2. Tickets.

Magic City Market Place @ Vulcan Park & Museum. 1-4PM. FREE.

Veterans Day Tribute @ Alabama Veterans Memorial Park. 1-4PM. 

Out of the Darkness Alabama-Birmingham Experience benefiting American Foundation for Suicide Prevention Walk – VIRTUAL. 2-3PM. Register. Donate.

Argentine Picada Bar @ Simply Infused Olive Oil Shop. 2-4PM. FREE. 

Virtual Uncork Education,​ An Evening of Jazz with Eric Essix from the Alys Stephens Center. 6PM. $10-$500. Tickets.
Have an upcoming event you'd like to promote? Add it to our event database!