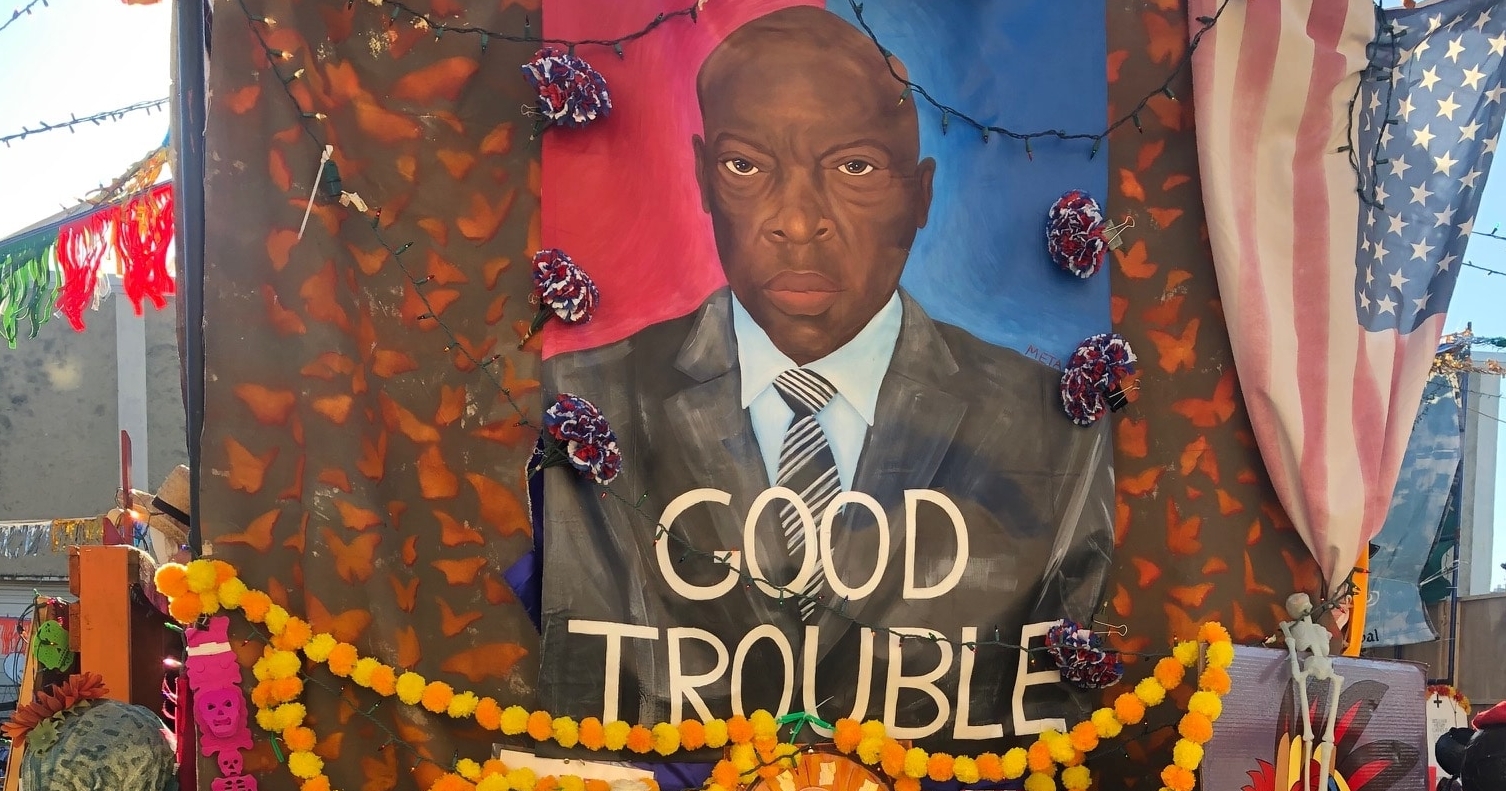 Dia de los Muertos–Day of the Dead—is here, and you can celebrate it all week. Here's what you should know about this can't-miss tradition in Birmingham, November 2-7 at Pepper Place.
In response to COVID-19, the nationally acclaimed 2020 edition of Dia de los Muertos has made some adjustments to help keep everyone who attends healthy.
Normally attended by thousands, this year's event will be scaled down to a first come, first serve basis.
The event takes place now through November 7 from 5-9PM at Pepper Place and is free to all. Altars are located on 29th Street and Second Avenue South in a parking lot across from the Red Cat.
Filled with Altars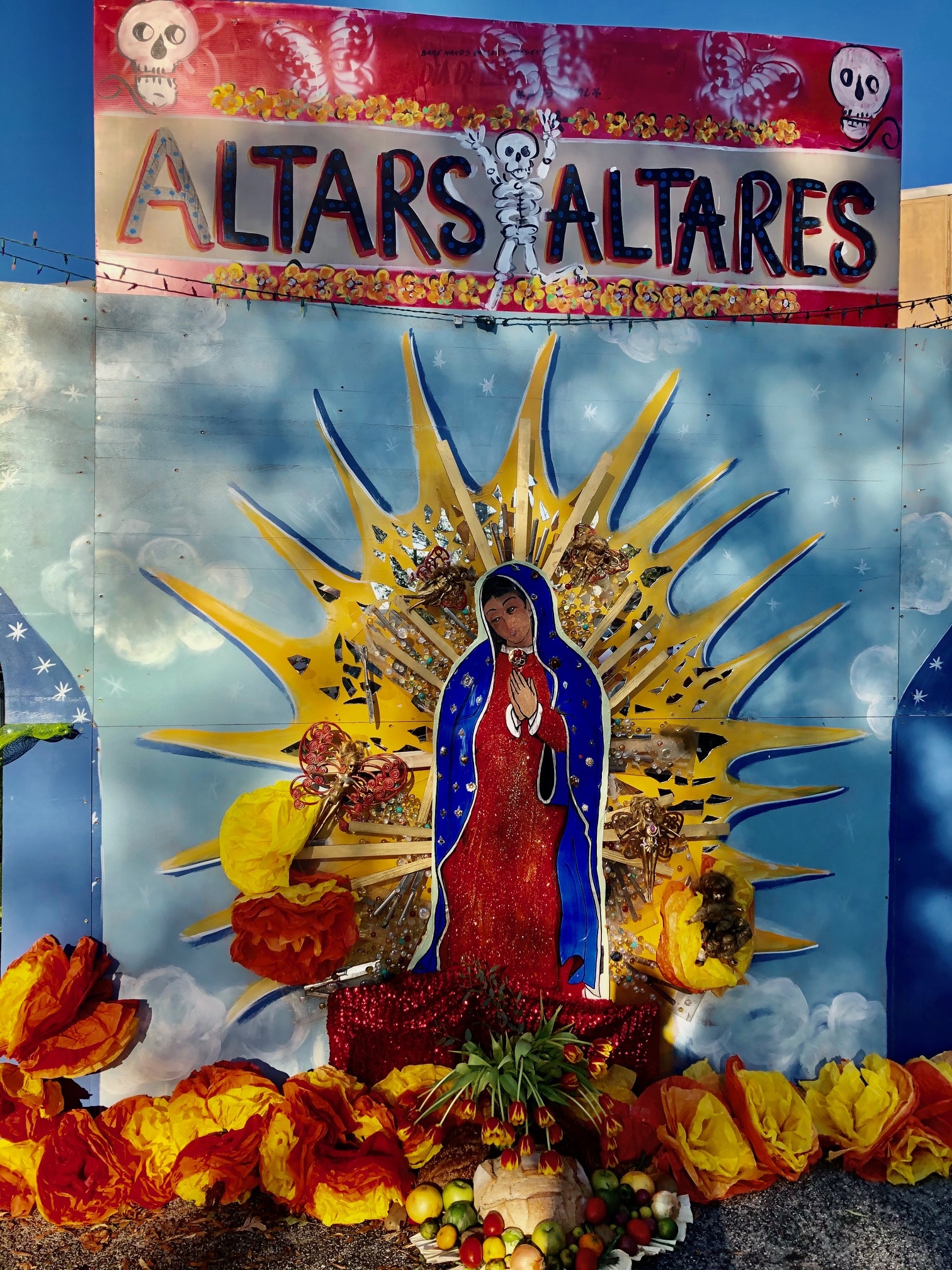 If you have never been to Dia de los Muertos in Birmingham, it's a remarkable sight. Hundreds of lovingly-crafted altars celebrating the souls of the famous, loved ones and lonely souls fill the space.
Each evening at 7PM, there is a solemn memorial roll call remembering those who have died.
Commemorating its 18th year, the local event was established when artist Tracy Martin created an altar for her late father, photographer Spider Martin (El Hombre Araña/The Spider-Man) in the courtyard of Bare Hands Art gallery.
The event grew more and more popular every year, attracting thousands of attendees and larger venues.
Back to Its Roots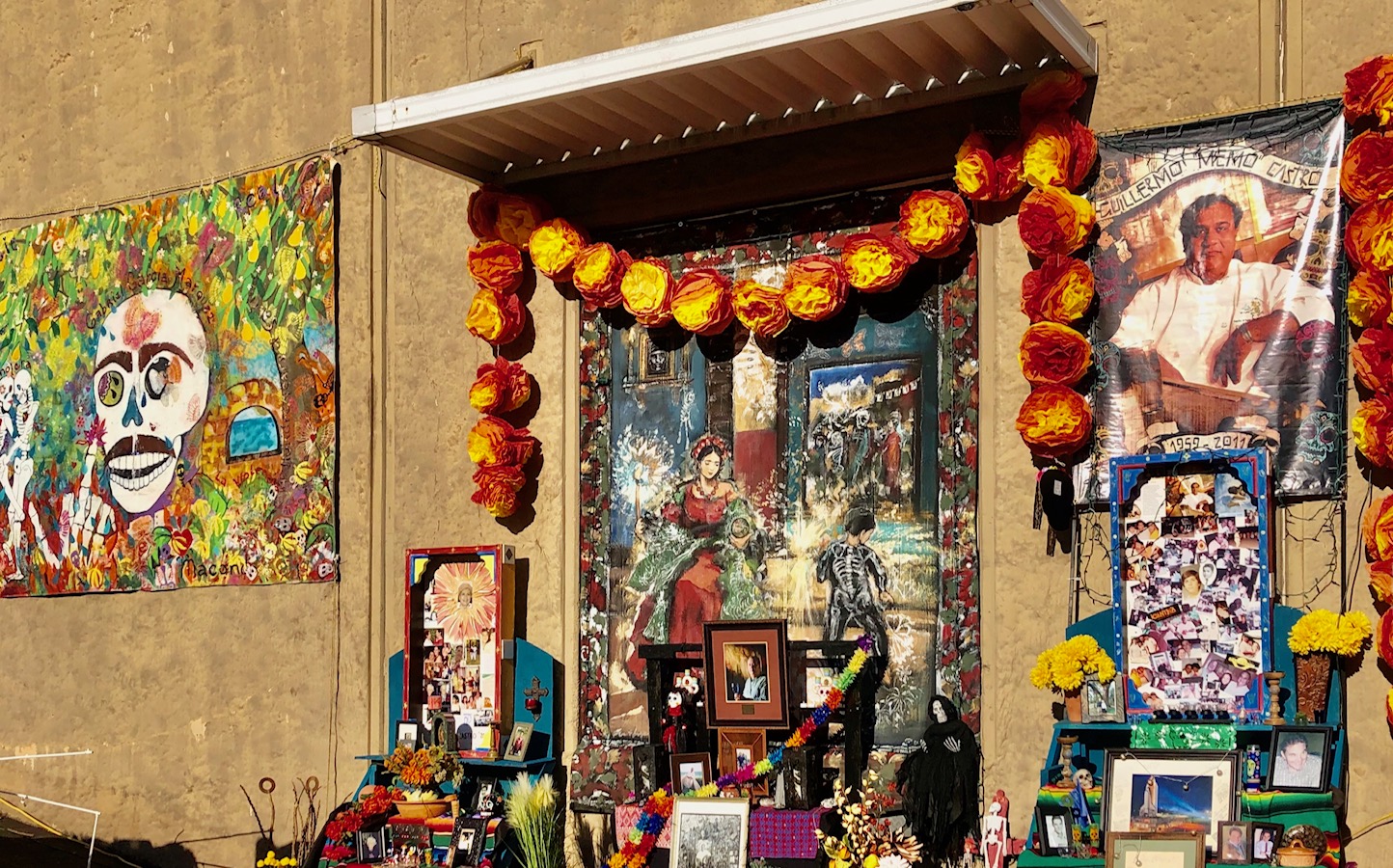 According to Matt Layne, longtime festival volunteer, the 2020 event is going to be similar to how it was over a decade and a half ago.
"There is no large band or fiesta element. It is a celebration of life and scaled back. They went to seven days so people could choose which nights to visit, and to keep the crowds smaller and socially distant. It has a feel of what the festival was like at the art galleries (when it started in 2003). It's quieter."
Friday Night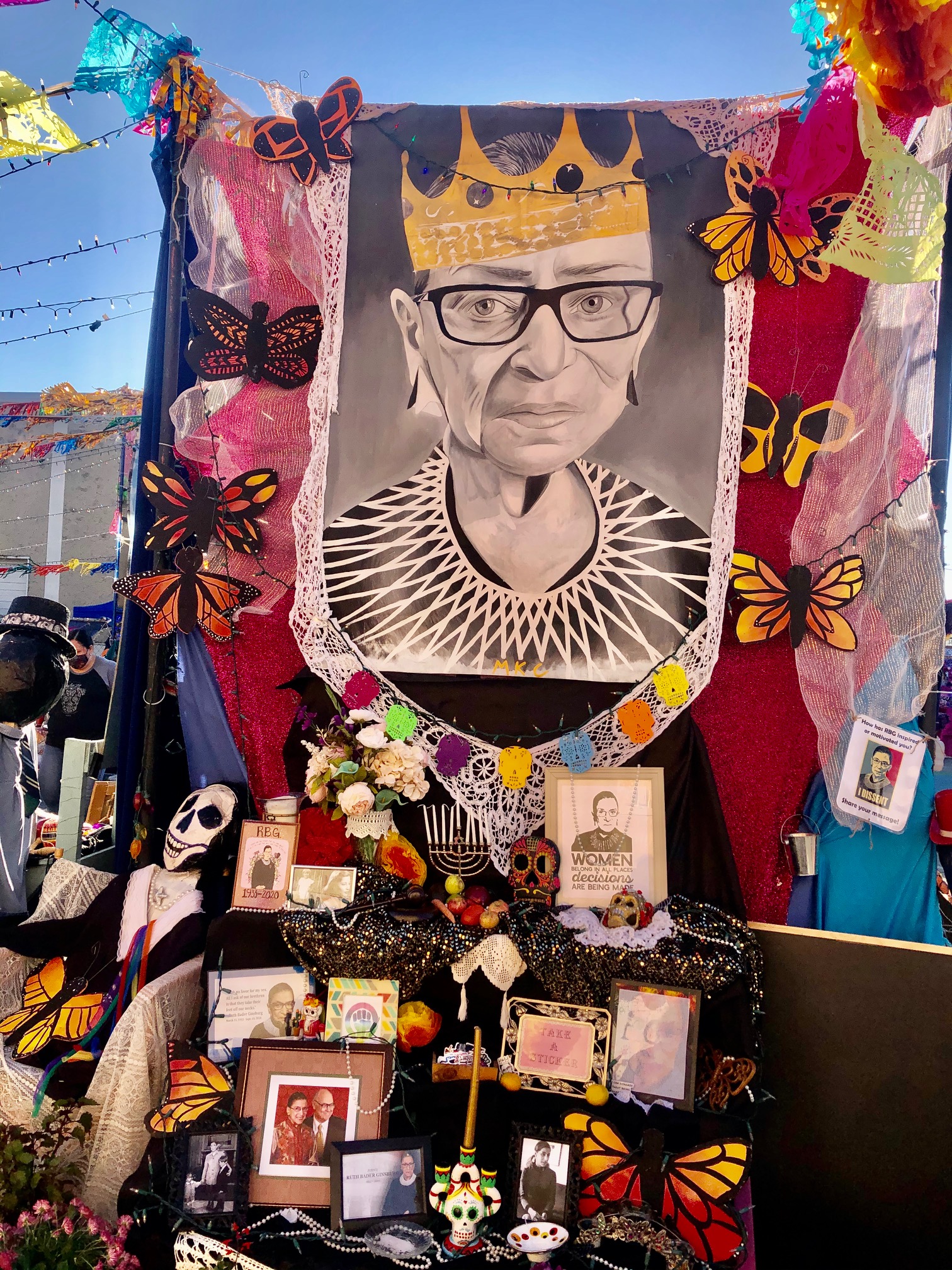 On Friday night, there will be a lot more going on in the Pepper Place Entertainment District. There will be a mariachi band playing and "Eat in the Streets" will host the local restaurants in the district.
Support Dia de los Muertos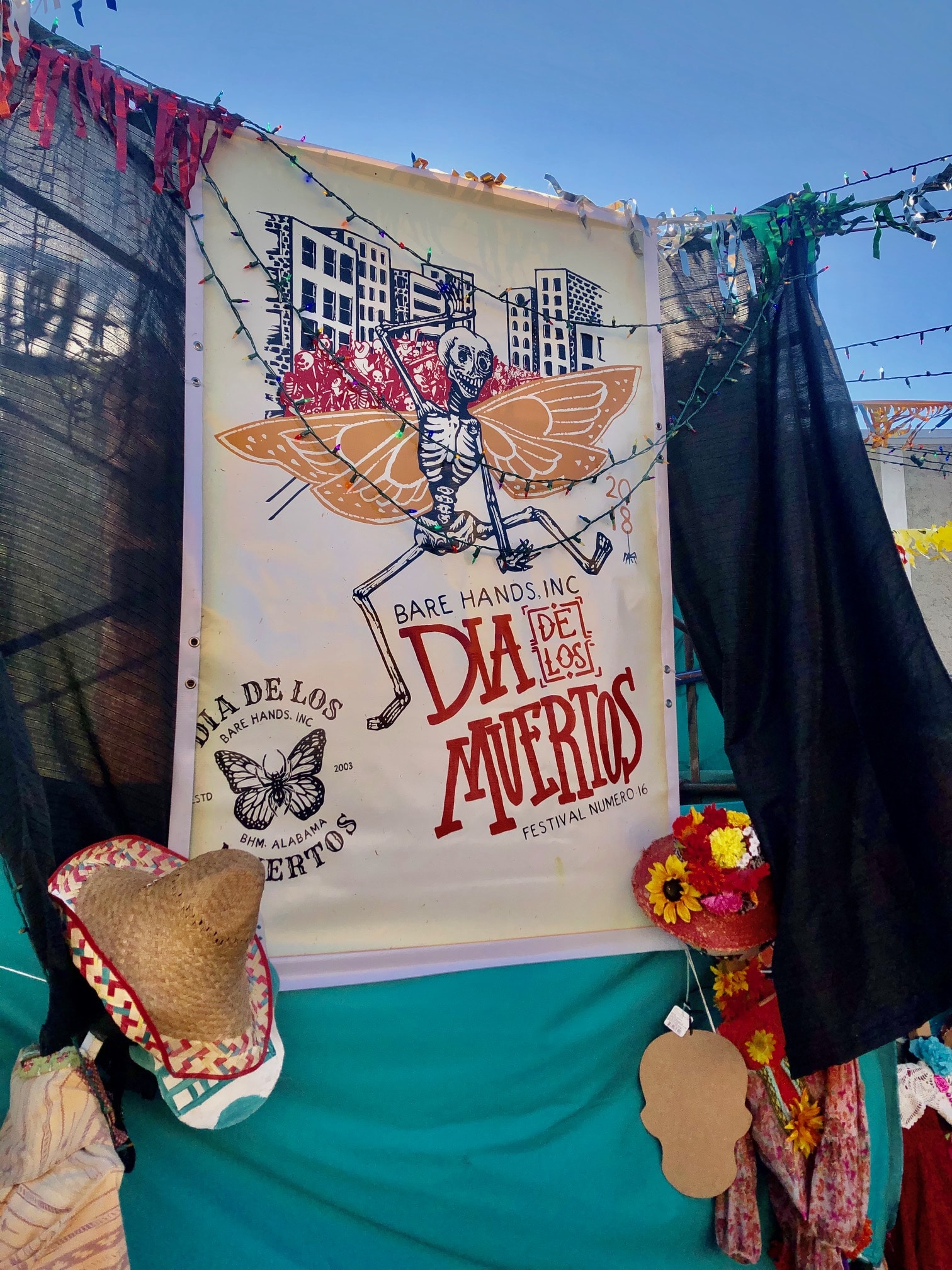 Putting on Dia de los Muertos is a massive undertaking.