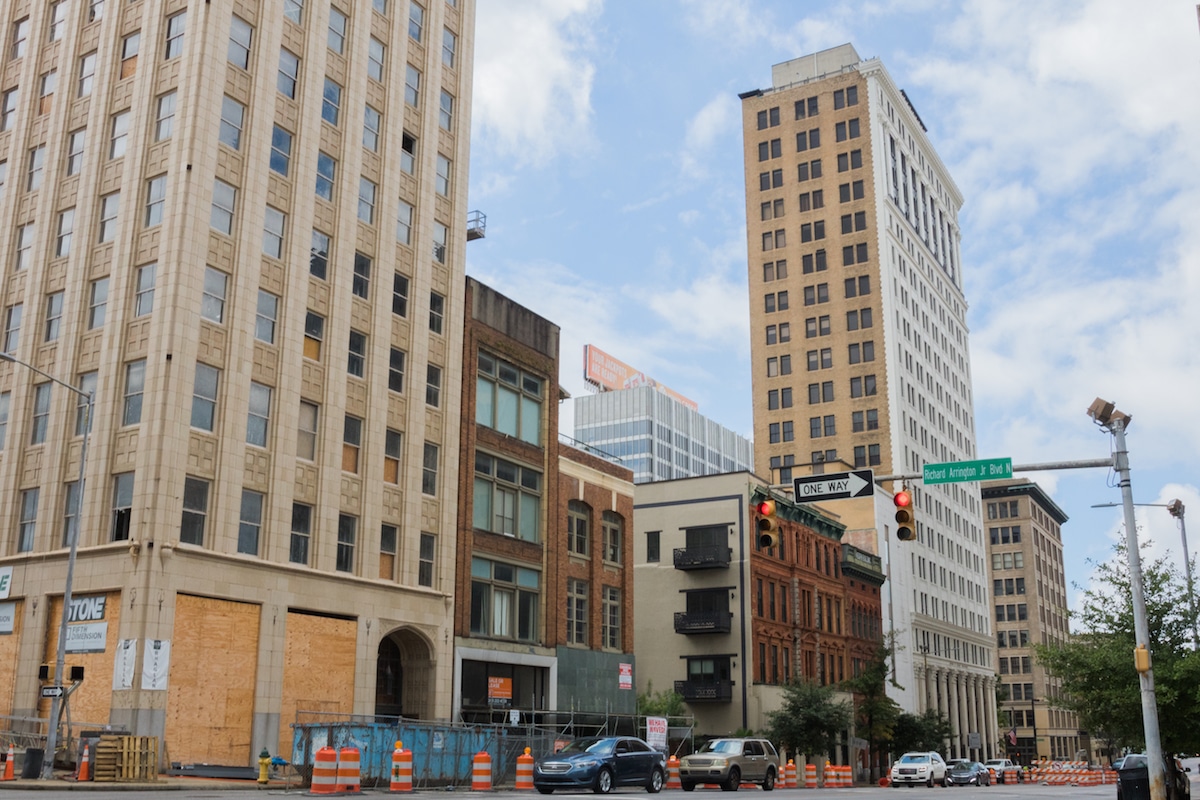 Tell your brain to start stretching, because this piece is going to give your mind a workout. Walk through open jobs, jog your way over to essential info about the Bham business world and sprint to the finish line with must-attend events that'll help you flourish at work. 
Hot Jobs 🔥
Hiring? Post your job. Looking? See listings.
Platform Specialist @ Simon Markets LLC. Apply.

Information Security Camera @ ServisFirst Bank. Apply.

Senior Consumer Compliance Specialist @ ServisFirst Bank. Apply.

Facilities Coordinator @ Levite Jewish Community Center. Apply.

Videographer Intern Stipend @ Levite Jewish Community Center. Apply.

Teaching Assitant @ Levite Jewish Community Center. Apply.

Experienced Remodeling Carpenter @ Irwin Brothers Remodeling Inc. Apply.

FUSE Executive Fellow @ FUSE Corps. Apply.

RN and LPN @ Wexford Health Sources Inc. Apply.

Route Service Sales Representative @ Cintas Corporation. Apply.

Sales Associate – Furniture and/or Flooring @ Issis & Sons. Apply.
---
AmeriCorps Members for St. Clair County @ YWCA. Apply.

AmeriCorps Members @ YWCA. Apply.

Youth Development AmeriCorps Members @ YWCA.Apply.

Pell City Shelter AmeriCorps Members @ YWCA. Apply.

Homelessness Prevention AmeriCorps Members @ YWCA. Apply.

Family Resource Center AmeriCorps Members @ YWCA. Apply.

Educational Support AmeriCorps Members @ YWCA. Apply.

After School Enrichment Program Specialists @ YWCA. Apply.

Domestic Violence Support Americorps Members. Apply.

DMC Center for Civic Life @ YWCA. Apply.

Sponsored by:

---
Tax Accountant @ EBSCO Industries. Apply.
Sponsored by:
---
What's pulling rank in the business world?
Keep track of this one 🏨
The Rotary Trail is the last almond croissant at the bakery and everyone's trying to get a piece, including an Indianapolis-based real estate development firm. "The Tracks" is a prospective 273-unit multifamily apartment complex at the 2400 and 2500 blocks of 1st Avenue South. TWG Development is partnering with local design firm, Fifth Dimension Architecture & Interiors to create the five-story mixed-use building jumping on the work, live, play trend. Birmingham City Council hasn't given it the green light just yet, so keep this upcoming project on your radar.
Not just a household cleaner 
Get ready to dust the COVID-19 dirt off your shoulders with a different kind of Pledge. UAB is asking local businesses to join them in making a commitment to enforce safety precautions like social distancing measures and mask requirements as activity increases in Birmingham. Signing the pledge means restaurants and shops alike are helping keep the city's residents healthy as students return to campus this fall. 11 Southside businesses have already signed including FILTER- Coffee Parlor, Blueprint on 3rd and True40 Fitness Studio.
Chip Skylark called, he wants his teeth back 
Dr. Grimes is brightening up Birmingham one smile at a time. The patients' teeth aren't the only thing glowing at StoneCreek Dental Care—Dr. Grimes is lighting up the company with an exceptional track record and commitment to her clients. Not only has she been with StoneCreek Dental since before its first baby tooth grew in, but her dedication to educating herself and other doctors is giving the company a reason to flash its pearly whites.
Sponsored by:

Skip Wallstreet, invest in yourself 💪

Bitcoin is old news, buy stock in the person looking back at you in the mirror. Taylor Nelson did when he went into the Alabama EMBA program and his ROI is looking pretty sweet. He currently works as a Senior Planner/Scheduler for Brasfield & Gorrie, one of the nation's largest privately-held construction firms. 

Sponsored by:




 
The pressure is on ❤️

Literally—Preventric AI developed a mobile blood pressure device you can strap on like a watch. The local Birmingham startup is currently seeking funding for BPro, a blood pressure monitoring system delivering more accurate and faster results than the traditional cuff. The team just needs another cool $4 mil and they're ready to provide healthcare workers with 24/7 consistent monitoring. 


---
Bring on the business events


Pitching Like a Pro
Date: Tuesday, September 1
Time: 2-3PM
Price: Free
Register

---

Staffing and Your Competitive Advantage
Date: Thursday, September 3
Time: 10AM-11PM
Price: Free
Register

---

Birmingham Bound: Building Startup Communities with Brad Feld & Chris Moody
Date: Thursday, September 3
Time: 11AM-12PM
Price: Free
Register

---
QuickBooks Bookkeeping and Accounting Software: Part 1
Date: Friday, September 3
Time: 8:30AM
Price: Free
Register

Got jobs? We'll promote 'em. Contact us! For weekly job openings in Birmingham, sign up for our FREE newsletter.