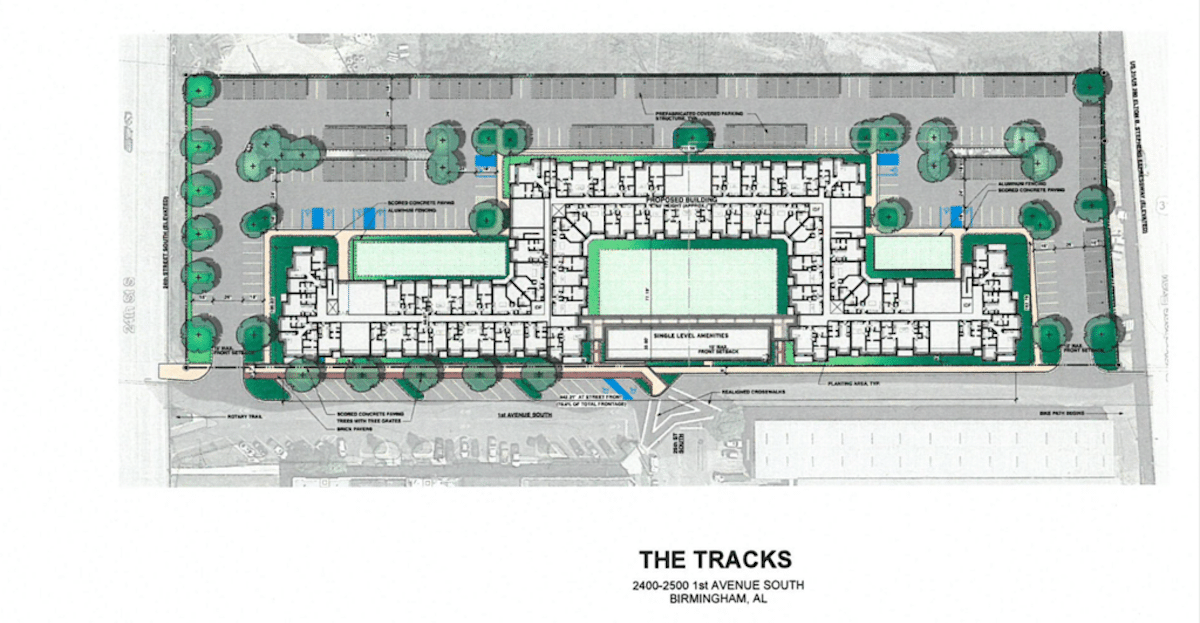 TWG Development, a real estate development firm based in Indianapolis, is considering a property by Rotary Trail for a proposed apartment project. Here is what we know so far.
The Details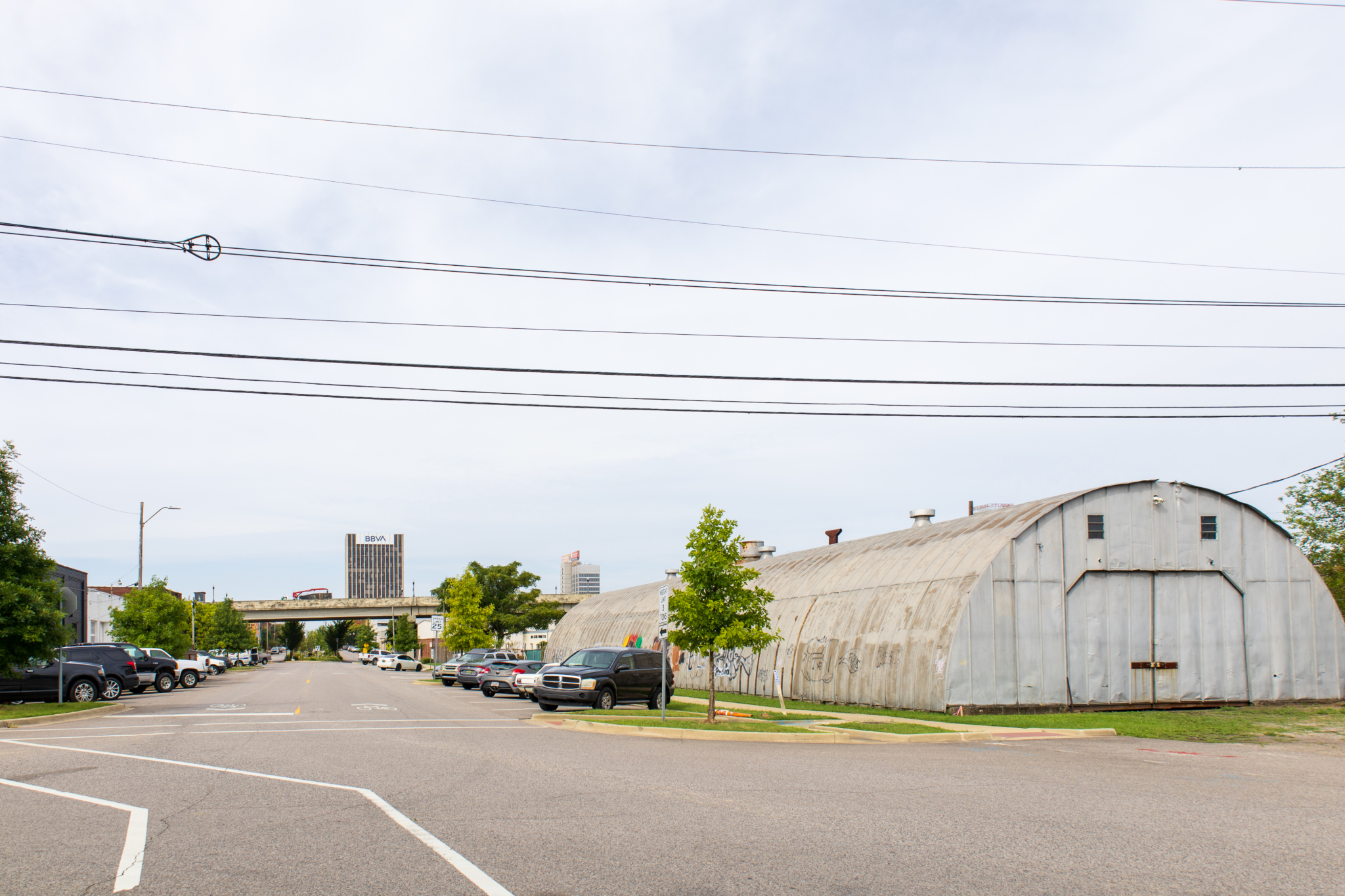 "The Tracks" is a prospective 273-unit multifamily apartment complex at the 2400 and 2500 blocks of 1st Avenue South. The project is led by TWG Development, a real estate development firm with properties in Indianapolis, Washington, Colorado, Missouri, Iowa, Wisconsin, Michigan, Illinois, Pennsylvania and Georgia. TWG Development is partnering with local design firm, Fifth Dimension Architecture & Interiors.
The property is currently owned by the T.E. Stevens Construction firm.
The proposed plan is a five-story, wood-framed building with a ton of amenities, including:
24-hour fitness center
Outdoor pool and grilling stations
Dog park
Co-working space
Indoor bicycle storage
Full kitchen and community space
What's Next?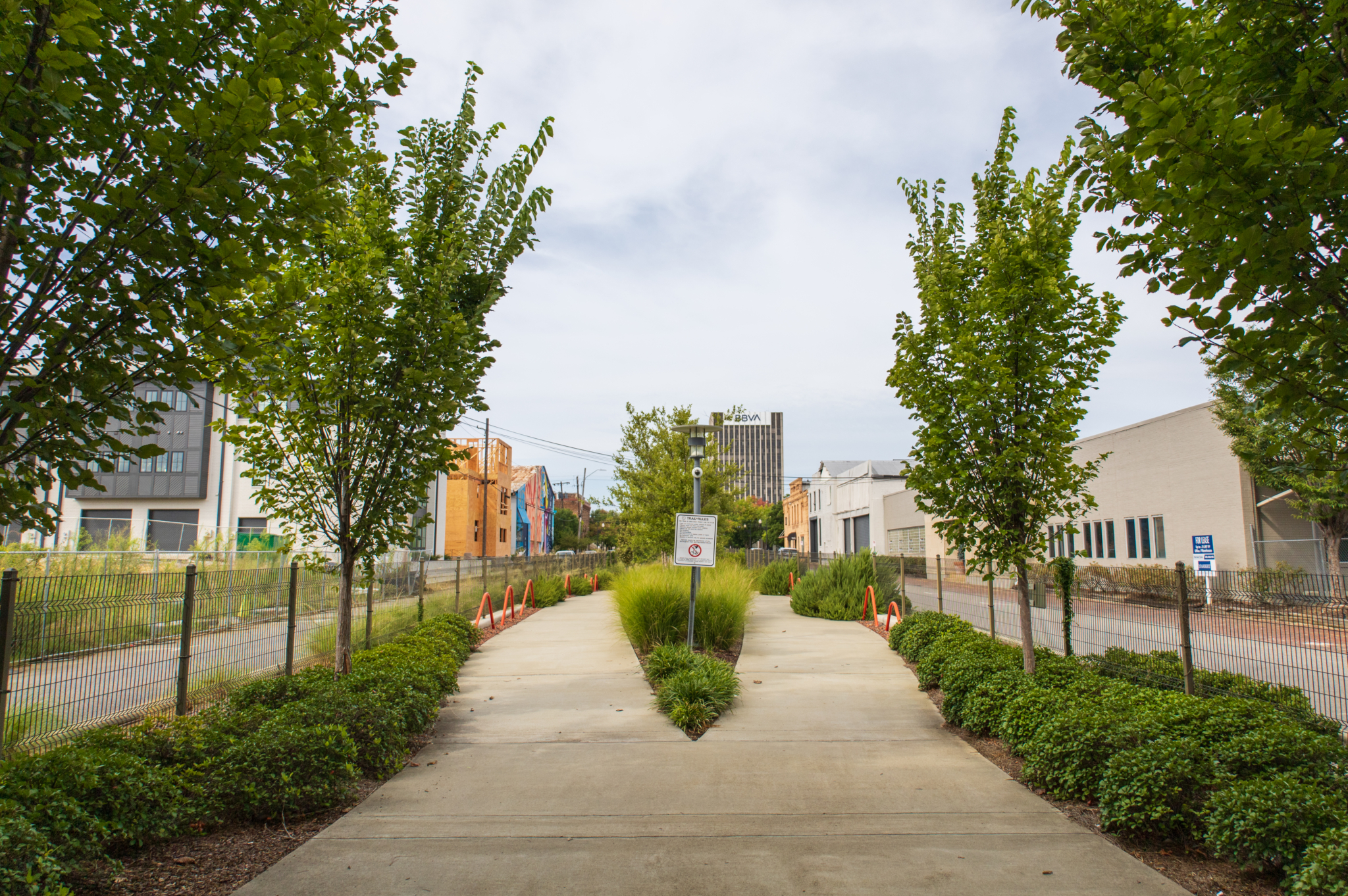 Before the project can move forward, the Birmingham City Council needs to re-zone the property from a heavy industrial district to a mixed-use district. Although the Zoning Advisory Committee recommended the request be approved, they noted that the long-term goal for the area is a light industrial district. Next, the project will be discussed by the Birmingham planning and zoning committee before heading on to the City Council for approval.
If the project goes through, it would add to the several new apartment projects along Rotary Trail, including Creature's "The Railyard" and Bayer Properties' "The Hardwick." These developments along Rotary Trail help to connect the Lakeview District with the booming Parkside District.
Would you like to see a new apartment complex near Rotary Trail? Tag us @bhamnow and share your thoughts!