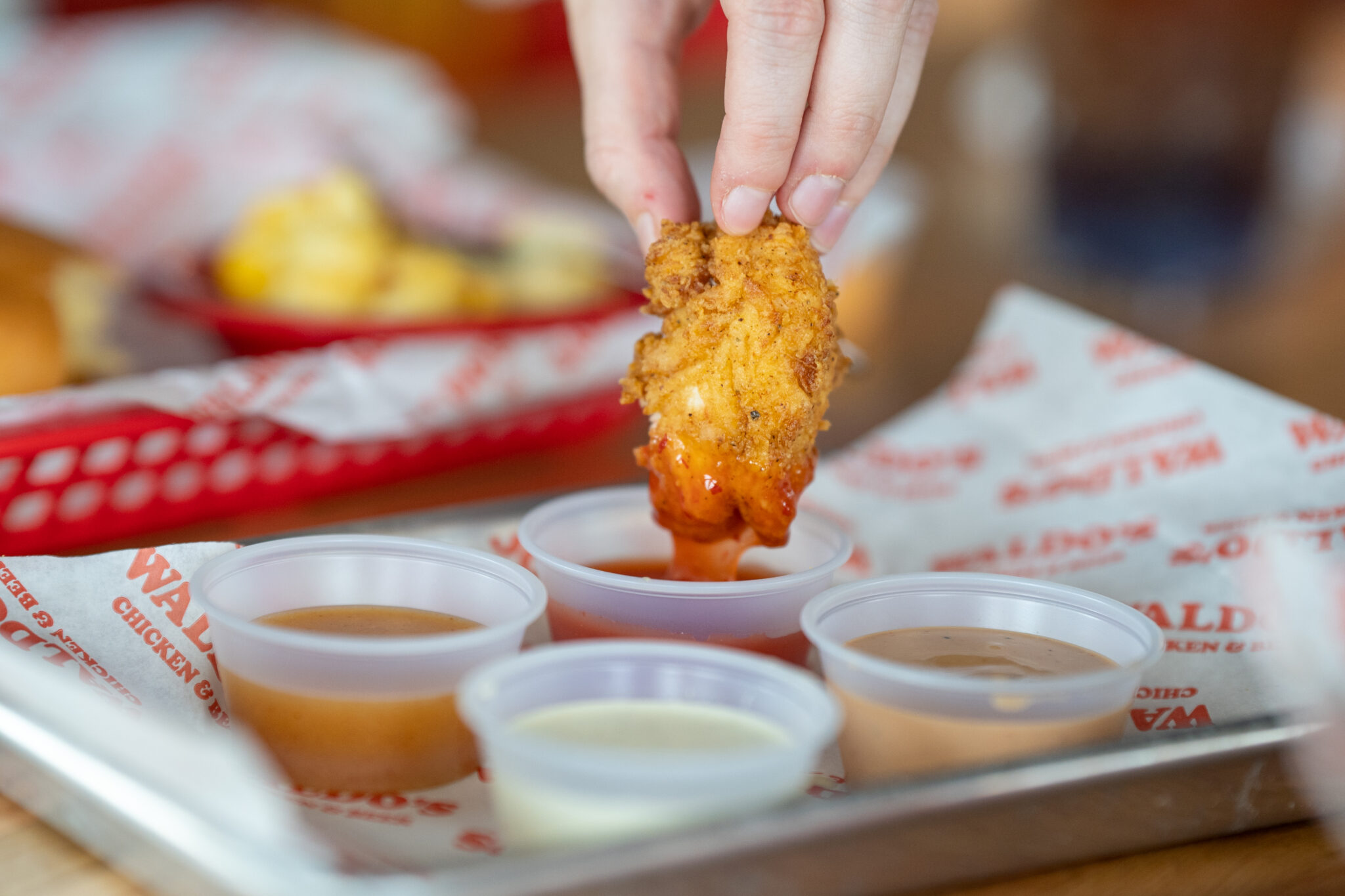 Ready to find some of the best things to eat in Birmingham? You're in luck, because the Bham Now team is constantly eating our way through the city. Here are seven of our favorite dishes this month. Warning: don't read while hungry!
1. Fowl Mouth from Waldo's Chicken & Beer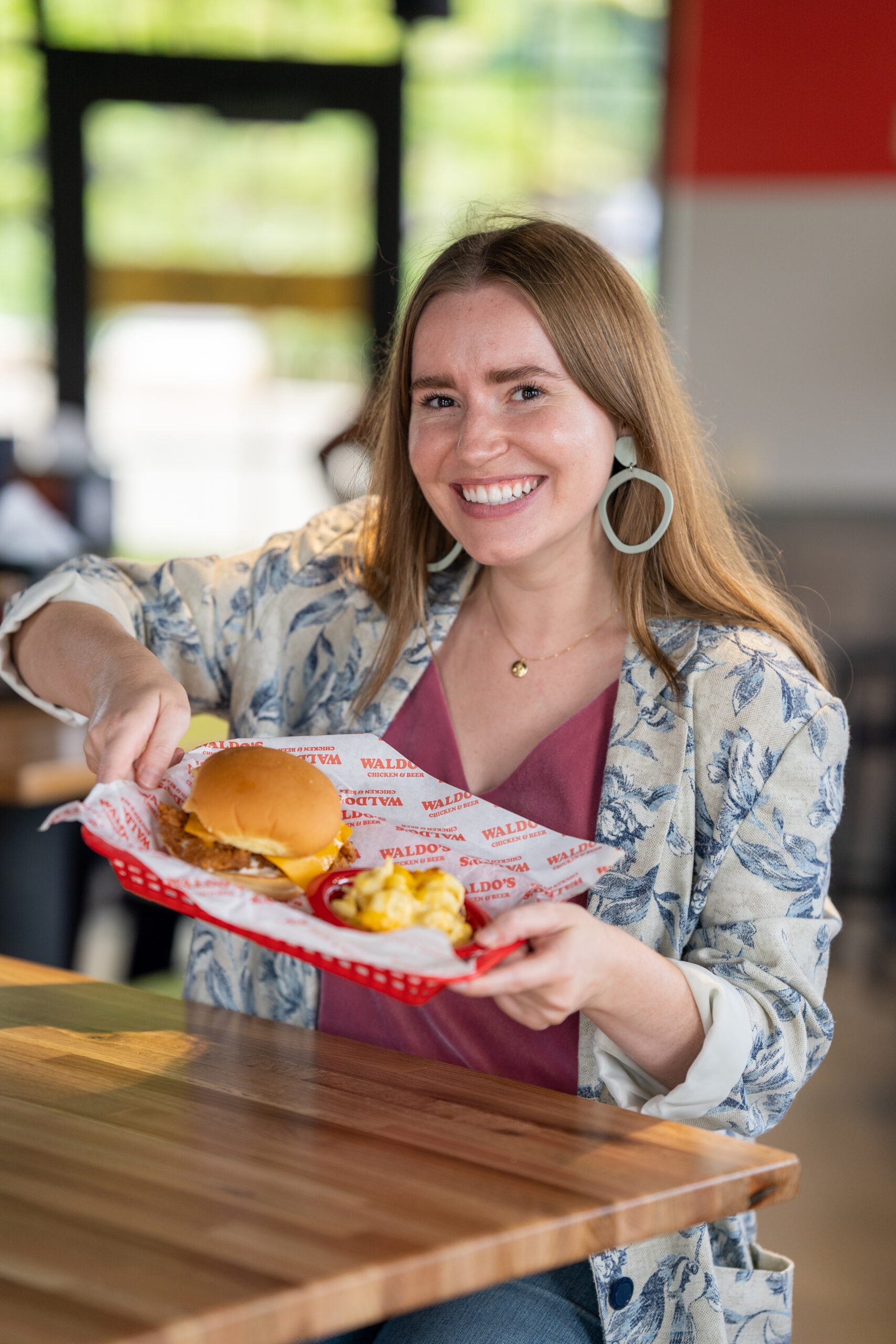 "Waldo's Chicken & Beer is one of the newest restaurants on the block in Cahaba Heights, and it's already one of my favorites. At the soft opening, I tried their chicken tenders with every sauce imaginable and one of the best things to eat in Birmingham (in my opinion)—the Fowl Mouth. This sandwich with fried chicken in habanero oil, cheddar, jalapeño slaw, mayo and comeback sauce was the perfect combo of heat and flavor."

Cecilia Wood, Social Media Manager/Content Producer
2. Steak, eggs + potatoes from Jinsei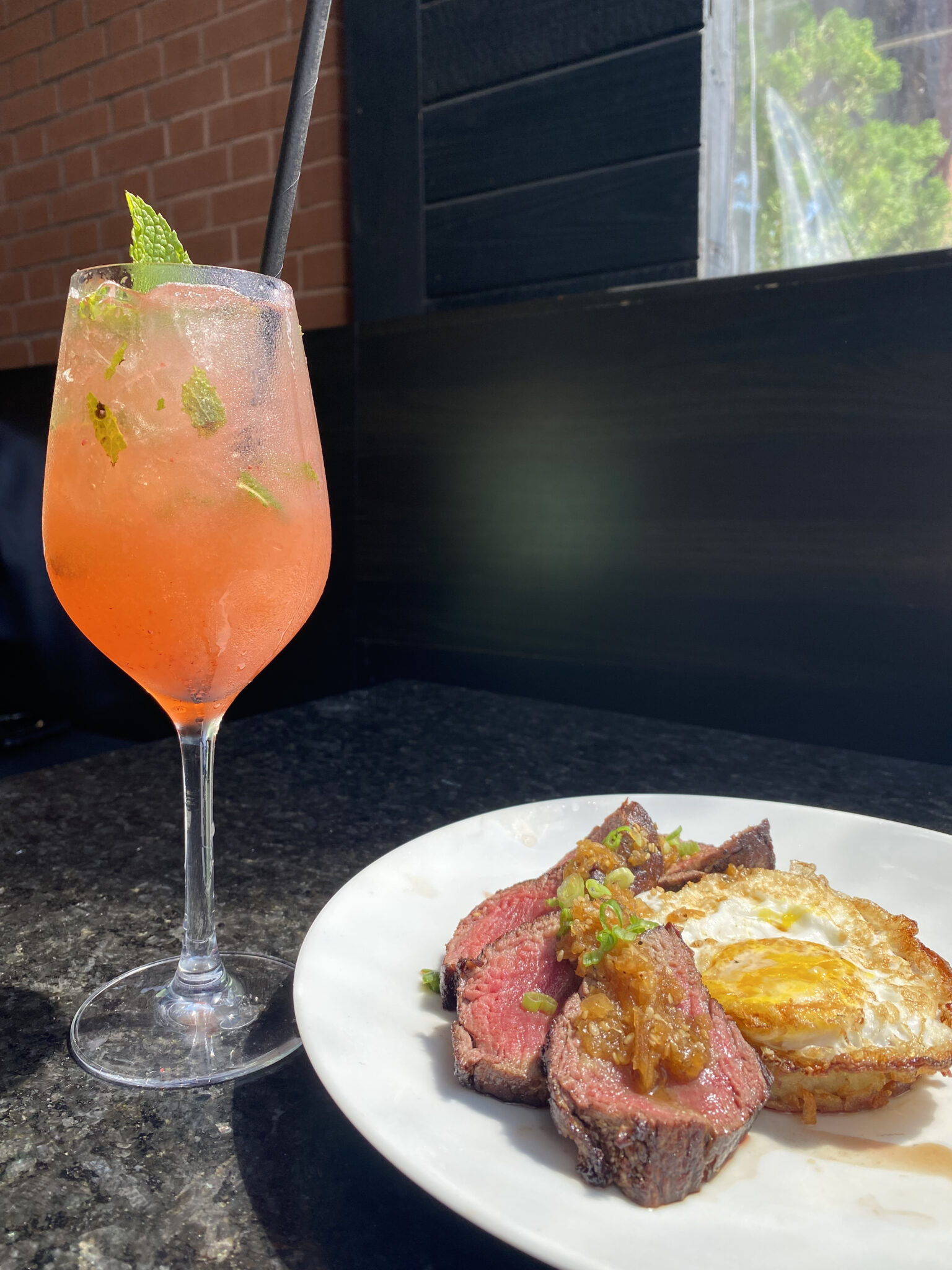 "This is a twist on the classic 'steak and eggs' from your favorite diner. Jinsei's new brunch menu has Japanese flavors and creative specialties. Breakfast sushi roll with eggs and bacon? Yes, please! Plus, sitting on their patio with a strawberry champagne mojito is a total vibe."

Olivia Moses, Content Producer/Instagram Manager
3. Build-your-own white pie with basil + capicola from Pies and Pints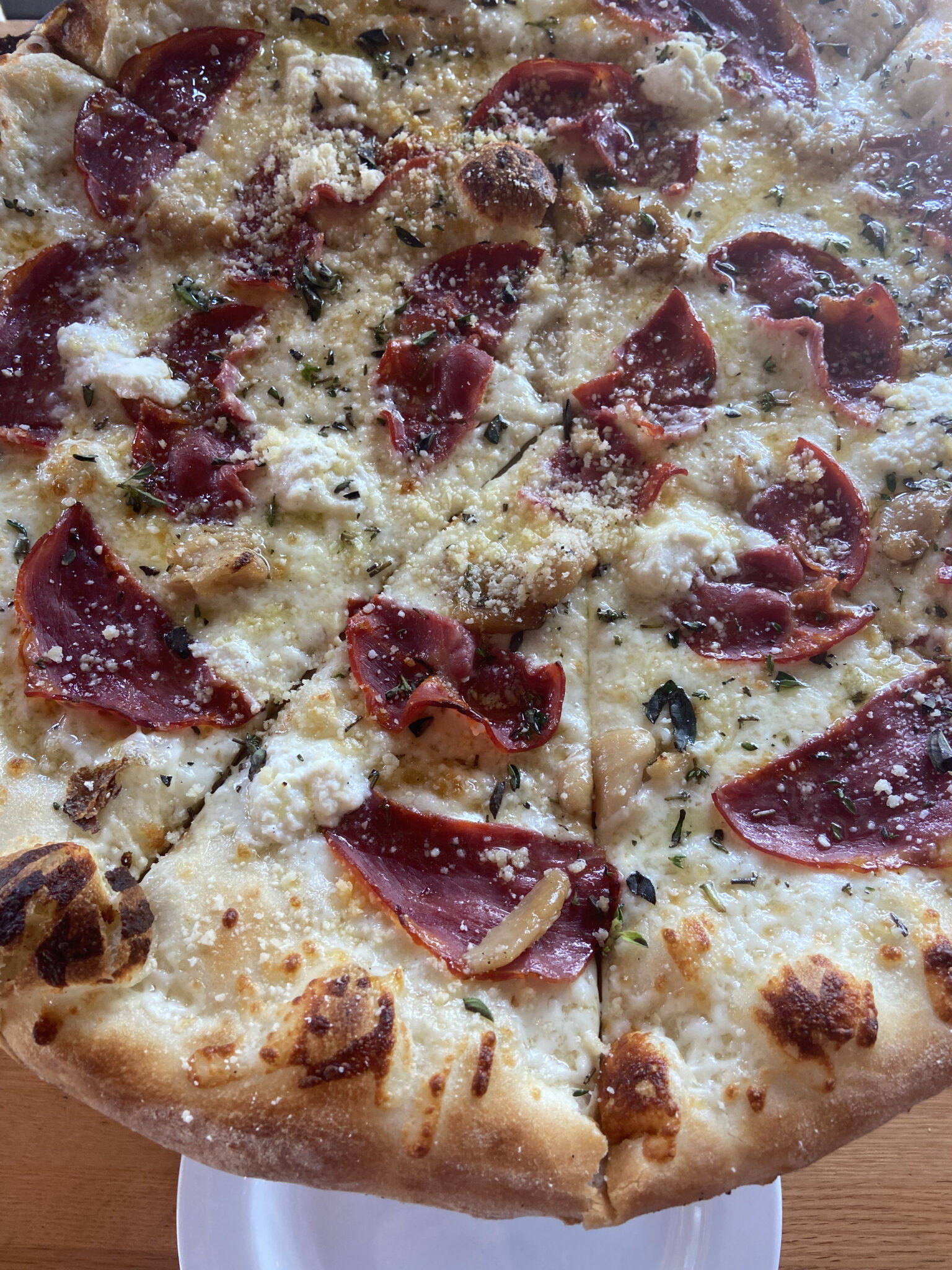 "You can't go wrong with pizza, especially when you get to choose the toppings. We went with a build-your-own white pie with basil and capicola. Simple, but SO delicious. The crust was perfectly crunchy and pulled everything together."

Gabby Gervais, Content Producer
4. Sweet potato waffle fries + jalapeño bacon gorgonzola dip from Soho Social
"I love Soho Social's happy hour and this app is one of the best to order along with a glass of wine. They make queso fancy by adding gorgonzola cheese and bacon. Paired with hot and salty sweet potato fries, it's a fan fave—just ask all of my friends who ordered it."

Selah Vetter, Content Producer
5. Summer salad + mushroom soup from brick & tin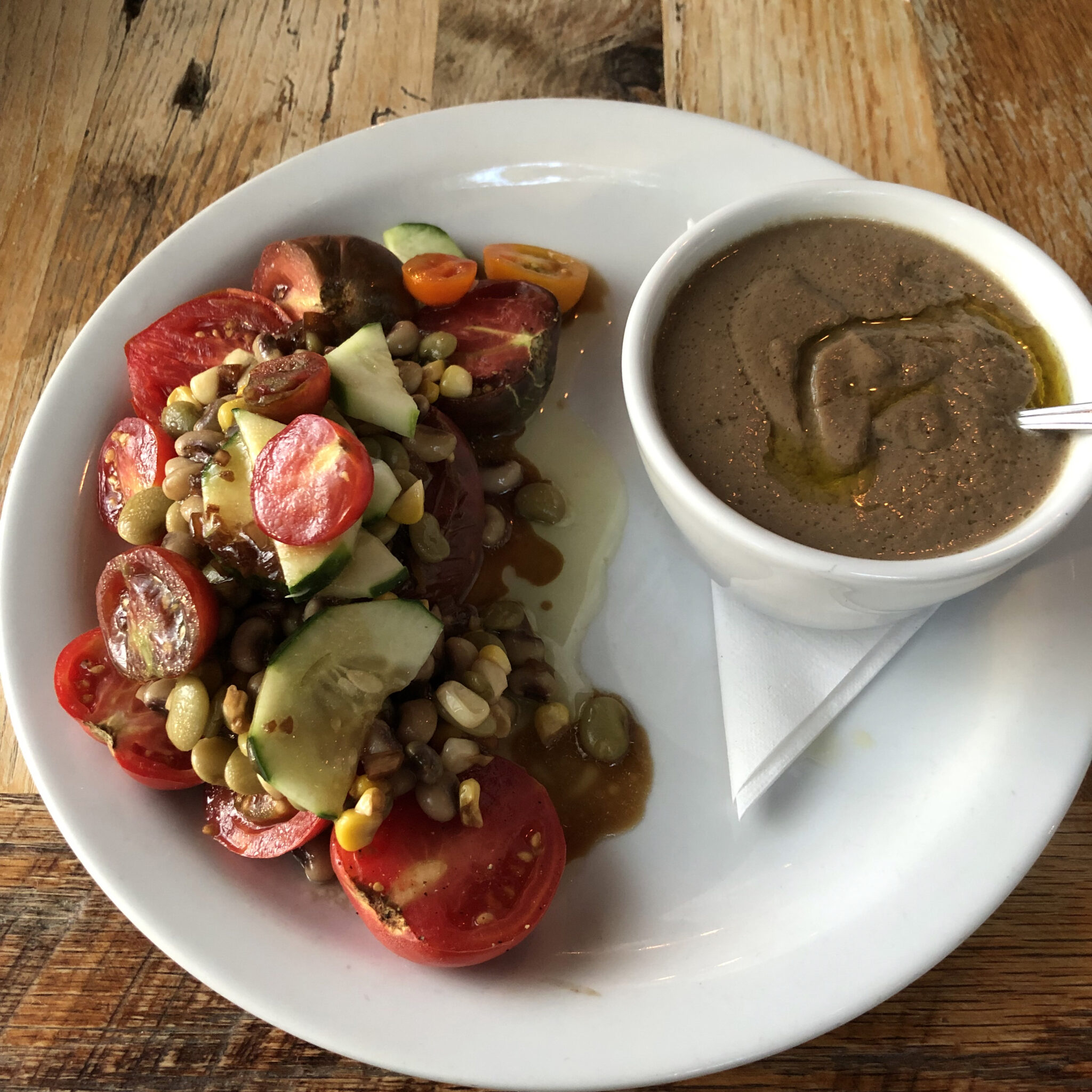 "A lifelong friend was in town after her mom had surgery, and this meal was the perfect end to our early evening walk in Jemison Park with another friend. The summer salad felt like it just came off the farm, and the soup was rich, hearty and filling. 10/10 recommend."

Sharron Swain, Managing Content Producer
6. Coconut cake with cream cheese frosting from Pizza Grace
"A-maz-ing! Ate it too fast to photograph."

Cindy Martin, President/CEO
7. Detroit sweet & hot lemon pepper wings from EATS Highland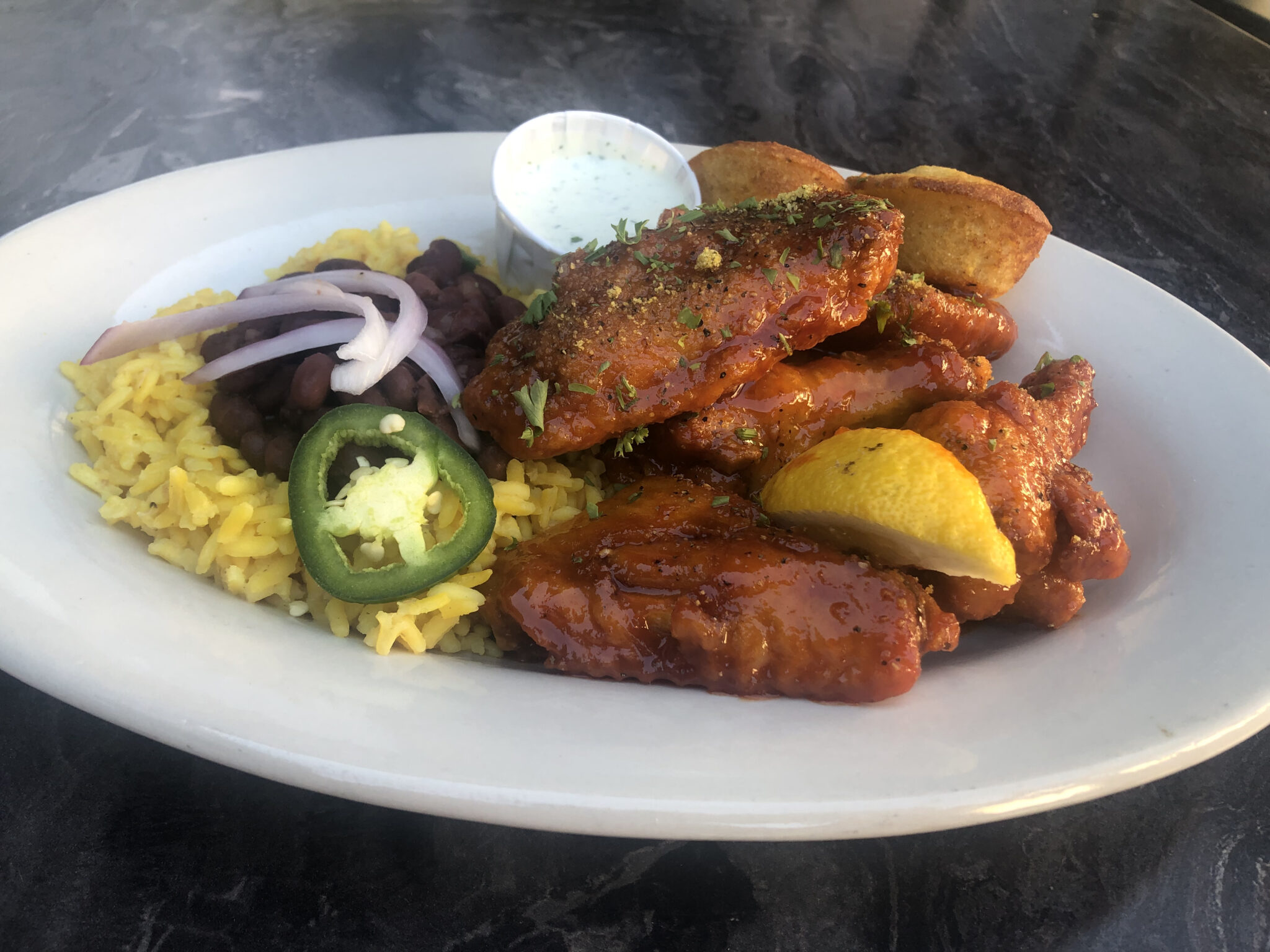 "The Detroit wings virtually melt in your mouth. I highly recommend them, especially if you are looking for something very original and tasty."

Pat Byington, Content Director
Now we need to know—what was the best food in Birmingham YOU ate in August? Tag @BhamNow in your drool-worthy foodie pics + let us know.