Sponsored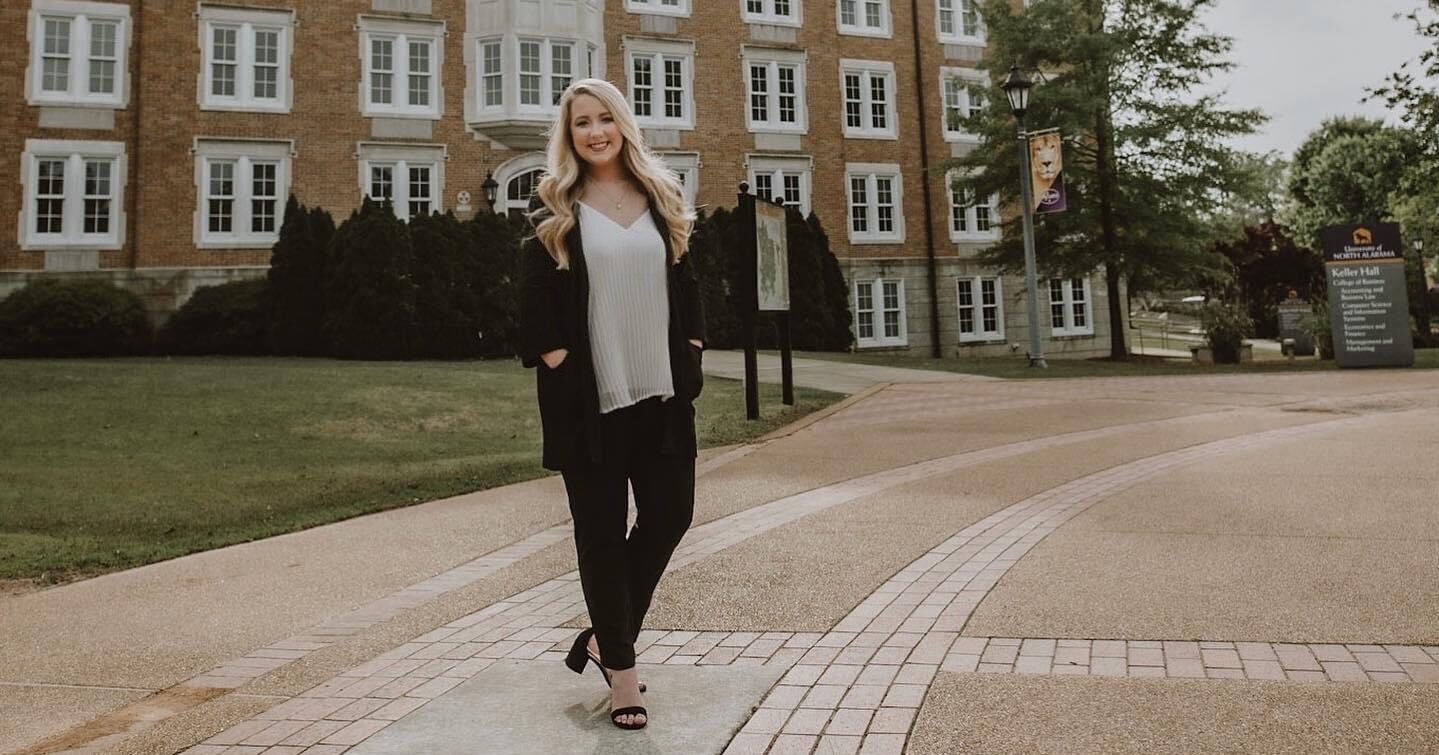 MBA student Elizabeth Benford is the first in her family to graduate from college. A New Start Scholarship at the University of North Alabama (UNA)'s College of Business and Technology made it possible. UNA has four different online degree programs and a host of scholarship offerings. Keep reading to learn more.
Check out these 4 online offerings at UNA's College of Business and Technology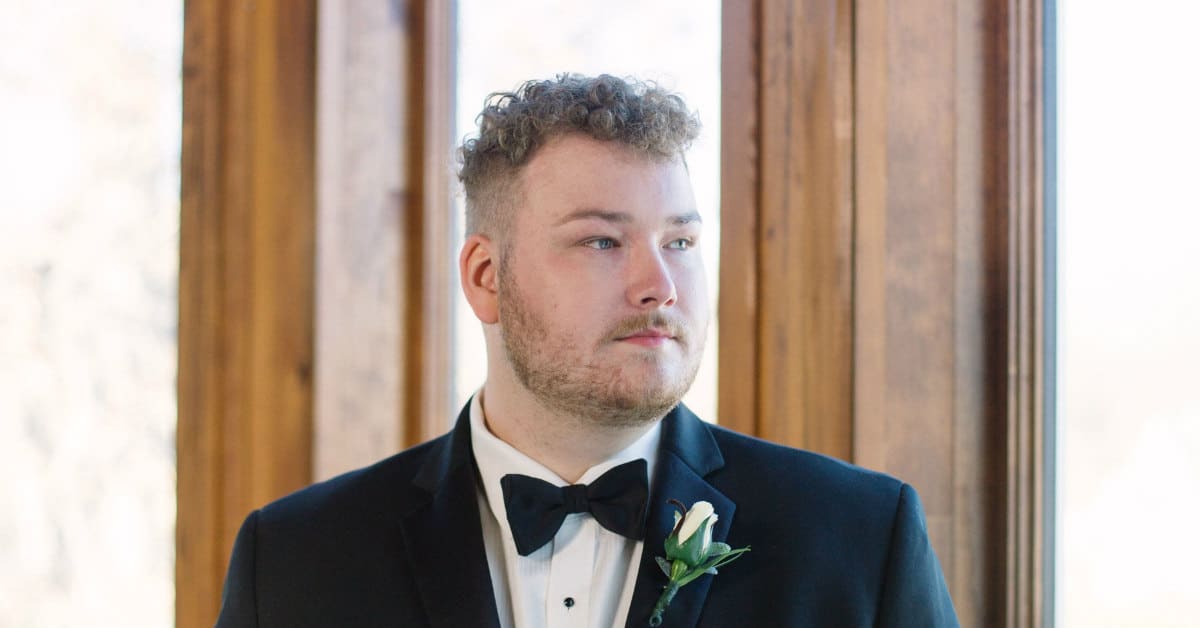 1. BBA Flex
Ready to get your undergrad while holding down a full-time job? The Bachelor of Business Administration (BBA) Flex is made for you, with two distinct concentrations to choose from:
Professional Management
Human Resources
Zachary Shane Maloney managed full-time work, a new bride, church + the online BBA—find out how.
---
Working adults who already have their bachelors degree have the following two programs to choose from—both are tailor-made for people juggling lots of responsibilities.
This one's for early- to mid-career accounting professionals.
Find out how this program led Michael Brewer to an exciting new career career opportunity.
Early- to mid-career professionals who want to develop the skills and knowledge needed for success should check out this program.
Luke Wingo was a football star at UNA during his undergraduate years—find out why he chose UNA for his MBA.
Bonus:
Each student who enrolls in the BBA-FLEX, MAcc, or MBA automatically receives a New Start Scholarship, which means that *UNA pays for your first class.*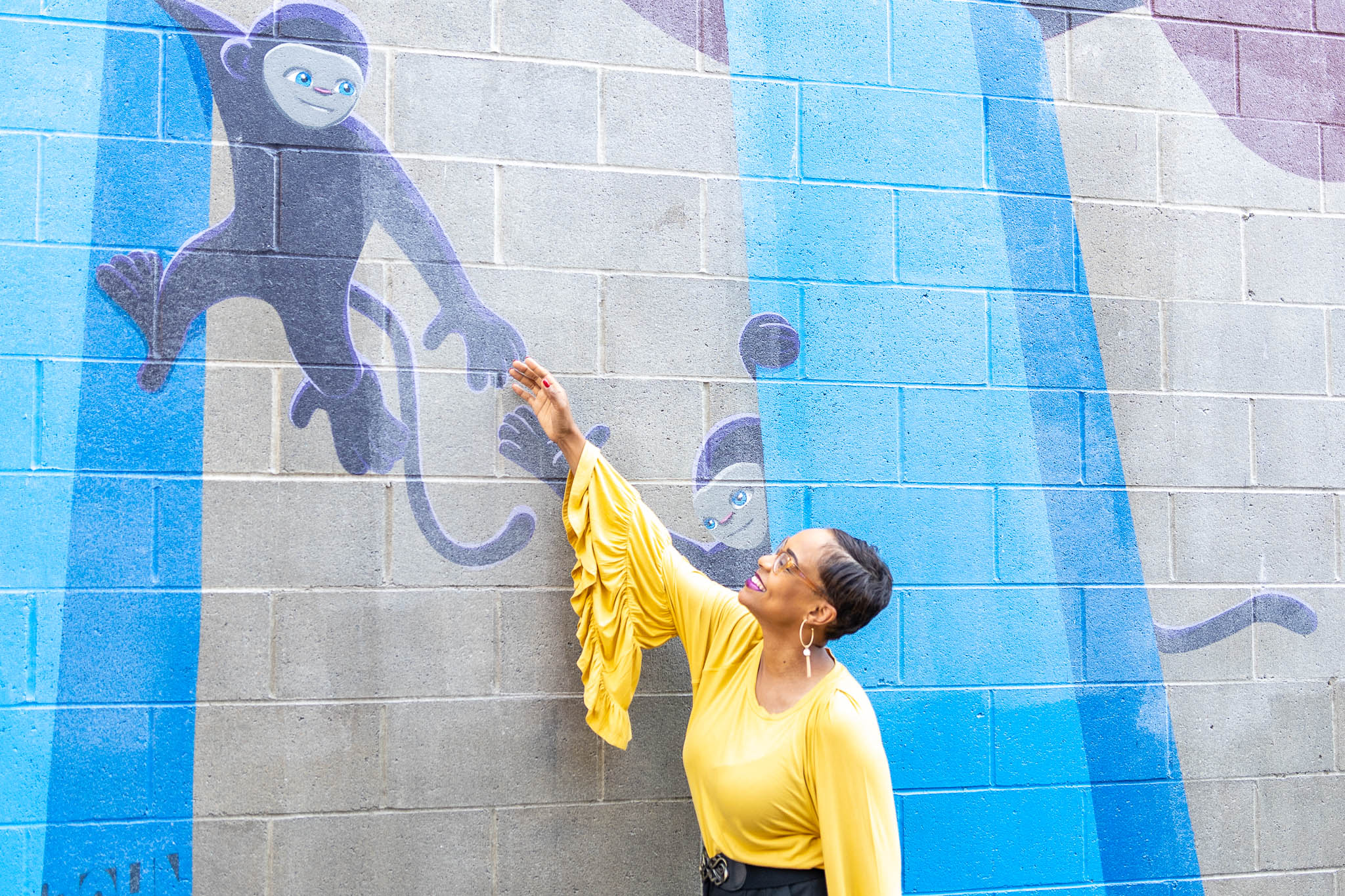 If you've got an MBA or similar business degree and want to set yourself apart from your peers, this program is made for you.
This is the business world's major leagues, where you train to make change happen at an executive level. Things you'll be able to add to your resume: knowing just the right questions to ask and what data will help you develop the strategy to move any business, organization or individual forward.
Sylvia Bowen enrolled in the first-ever cohort—find out what she thinks, one year in.
Know you want to go? Request information today.
Skills + knowledge are the name of the game at UNA's College of Business and Technology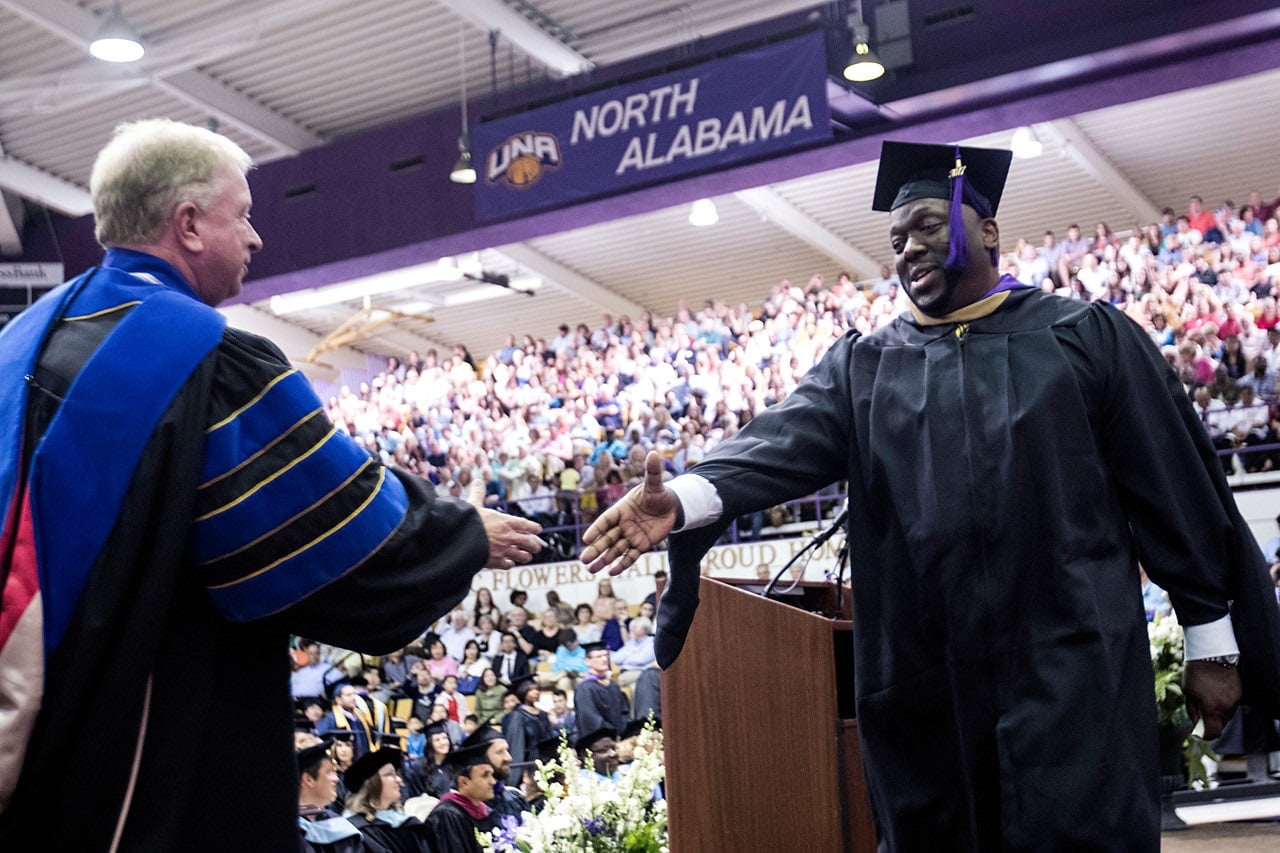 "The degree is important, but even more important is having the knowledge and skills to do the job you're assigned at an excellent level. The more education, the more knowledge and skills you have, and the better prepared you are to be successful in the labor marketplace."

Dr. Gregory Carnes, Dean, UNA College of Business and Technology
UNA's College of Business and Technology offers a number of scholarships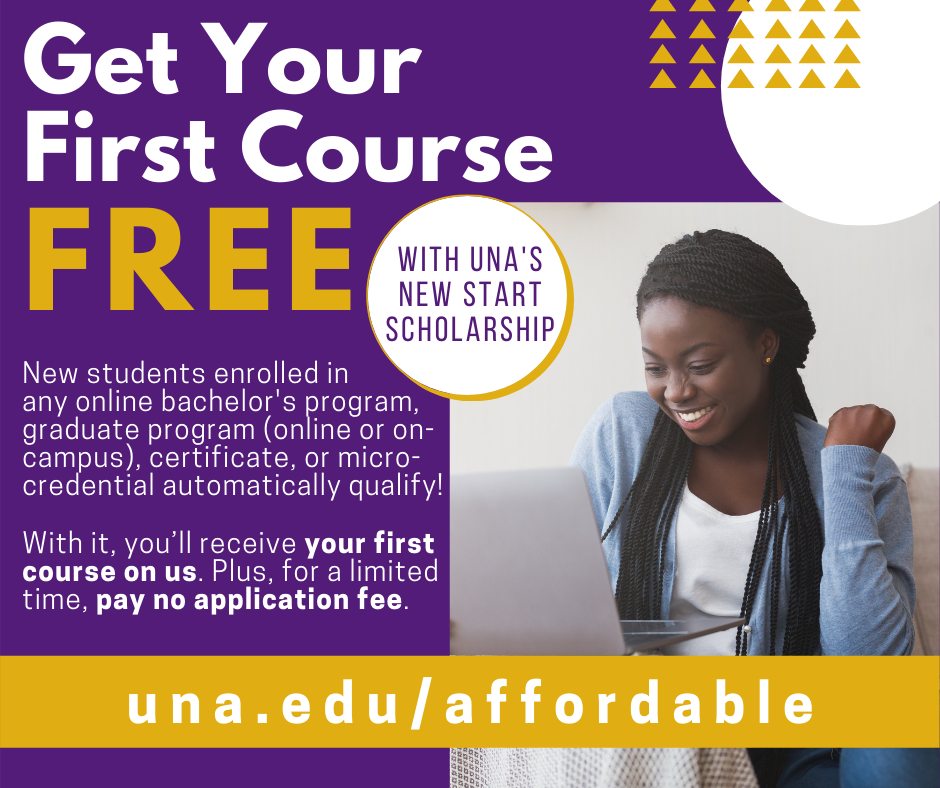 If you're looking at any of UNA's online business programs, be sure to check out these scholarships:
Undergraduate scholarships
Scholarships of Distinction: These generous scholarships cover up to $20,718 per year including tuition, fees, room, and board for talented students in computing and accounting.
Scholarships for both undergraduate and graduate students
New Start Scholarship: New students enrolled in any online bachelor's degree, graduate program (online or on-campus), certificate, or micro-credential will automatically qualify to receive a waived application fee and a complimentary first course. The EDBA has unique scholarship offerings. The New Start Scholarship does not apply to EDBA students.
Military Heroes Scholarship: This scholarship of 25% off tuition is offered to any U.S. military active duty or veteran, or current members of the National Guard or Reserves, who enrolls in an online bachelor's degree, graduate program (online or on campus), certificate, or micro-credential.
Graduate scholarships
Alumni Scholarships: UNA is proud to offer all qualifying UNA graduates a scholarship covering 15% of their tuition, applicable toward the cost of a graduate or micro-credential program, either online or on campus.
EDBA Scholarship: Qualified applicants can get up to $25,000 off the total cost of the program. Interested? Email edba@una.edu.
Elizabeth Benford on what the New Start Scholarship meant to her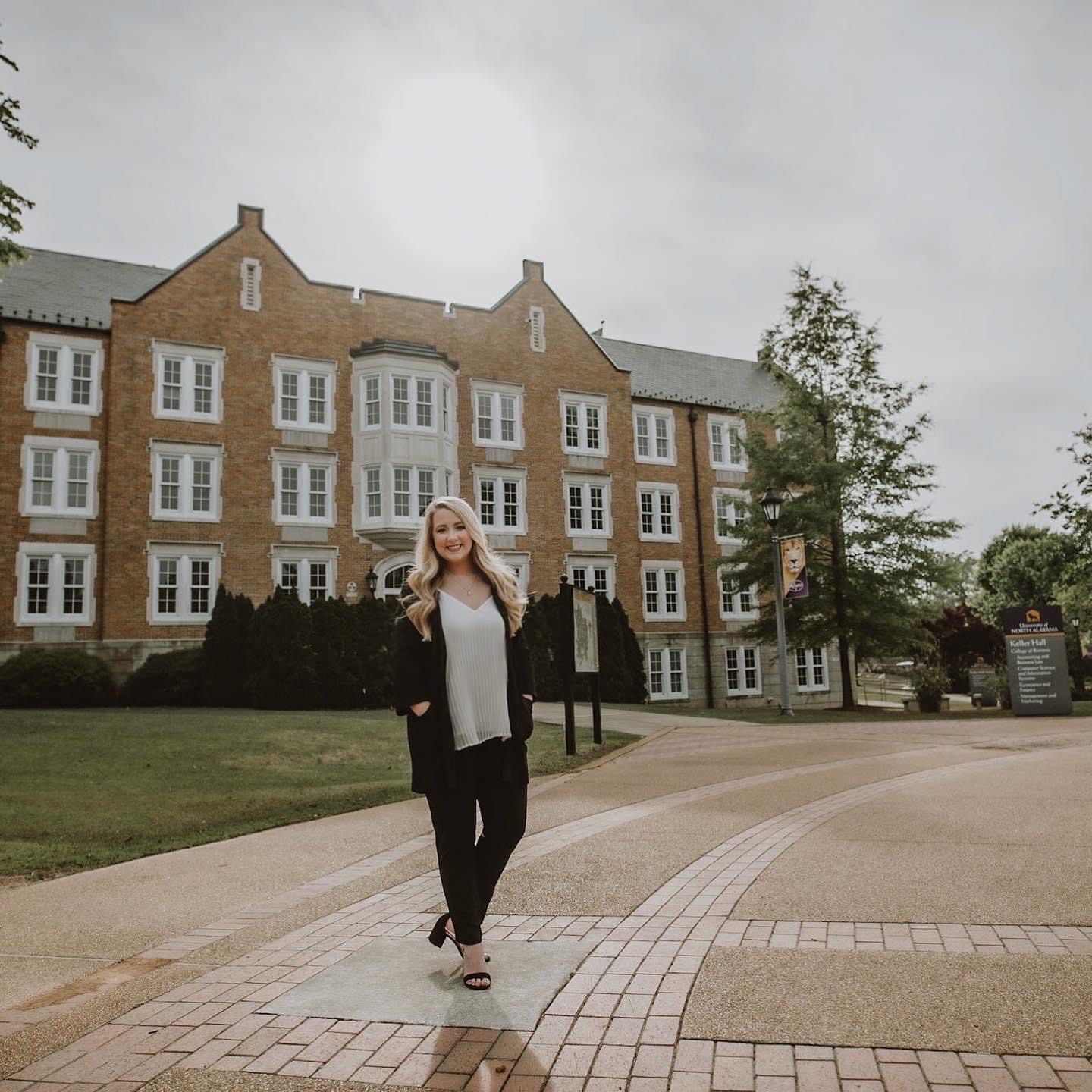 We reached out to current MBA student Elizabeth Benford to learn more about the difference the New Start Scholarship has made to her. Here's what she told us.
"I currently reside in Huntsville, AL where I work as a Commercial Banking Associate/ Loan Officer at CB&S. I tend to spend my weekends back home in Phil Campbell where I like to spend time with family.

I was looking into two separate schools when deciding where I should pursue my MBA. Once I realized I would be able to receive the New Start scholarship, I decided to attend UNA.

Never did I imagine getting my MBA. Although it is very time consuming, working full time along with trying to complete my MBA, I am very grateful to be attending graduate school at UNA. I am the first person out of my family household of six to graduate from a university. So, to be able to continue my education even further is just an amazing blessing."
Ready to increase your skills, knowledge and career potential in 2022? Check out UNA's online business offerings today to get started.
Sponsored by: