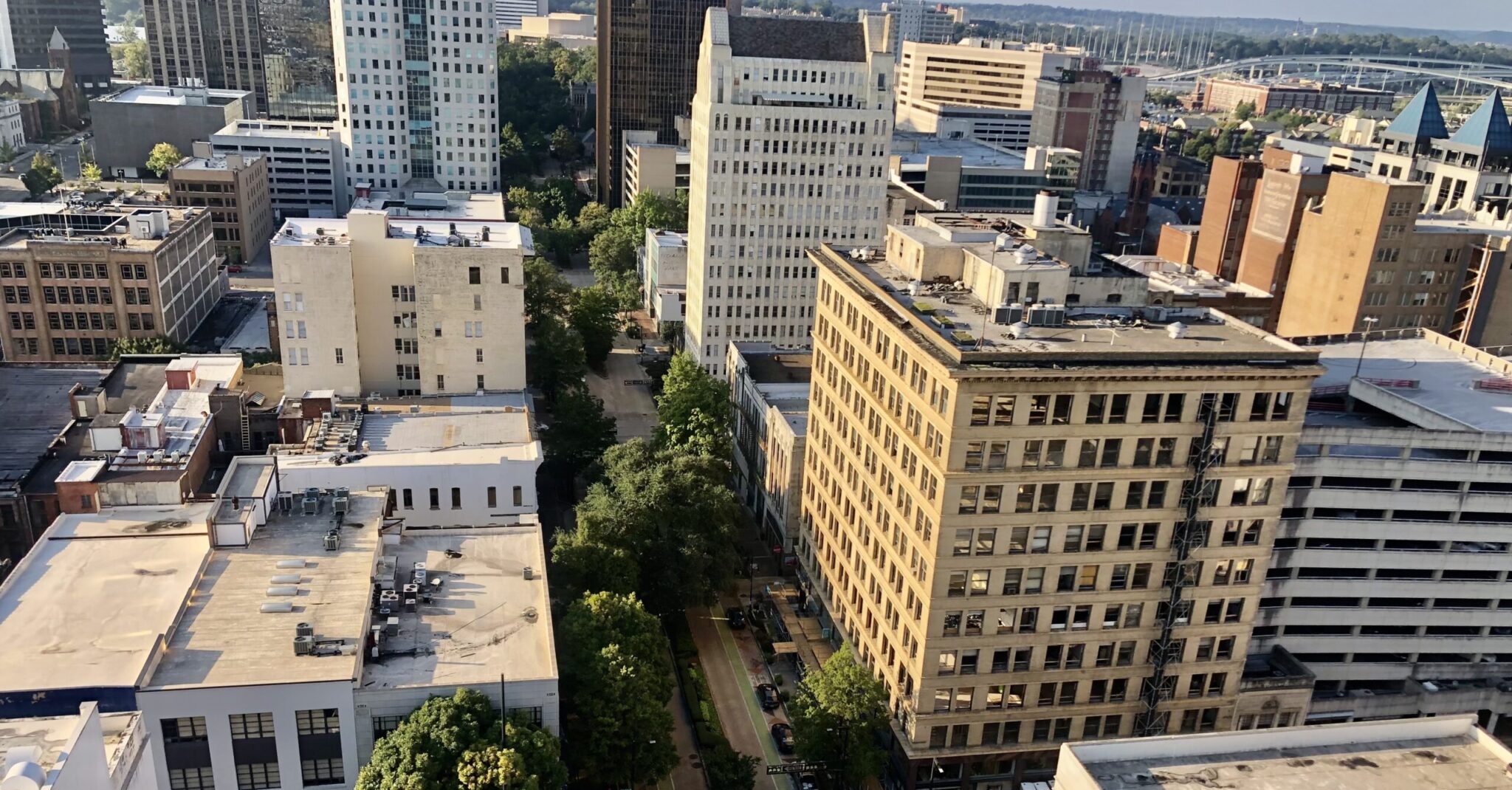 Just in time for World Games 2022, Birmingham Green — 20th Street — downtown's signature street, is about to undergo an exciting new makeover.
The 200+ day construction project begins October 11th, thanks to the City Center District Management Corporation (CCDMC), a self-help Business Improvement District (BID) funded by downtown property owners, the City of Birmingham and REV Birmingham,.
Birmingham Green Refresh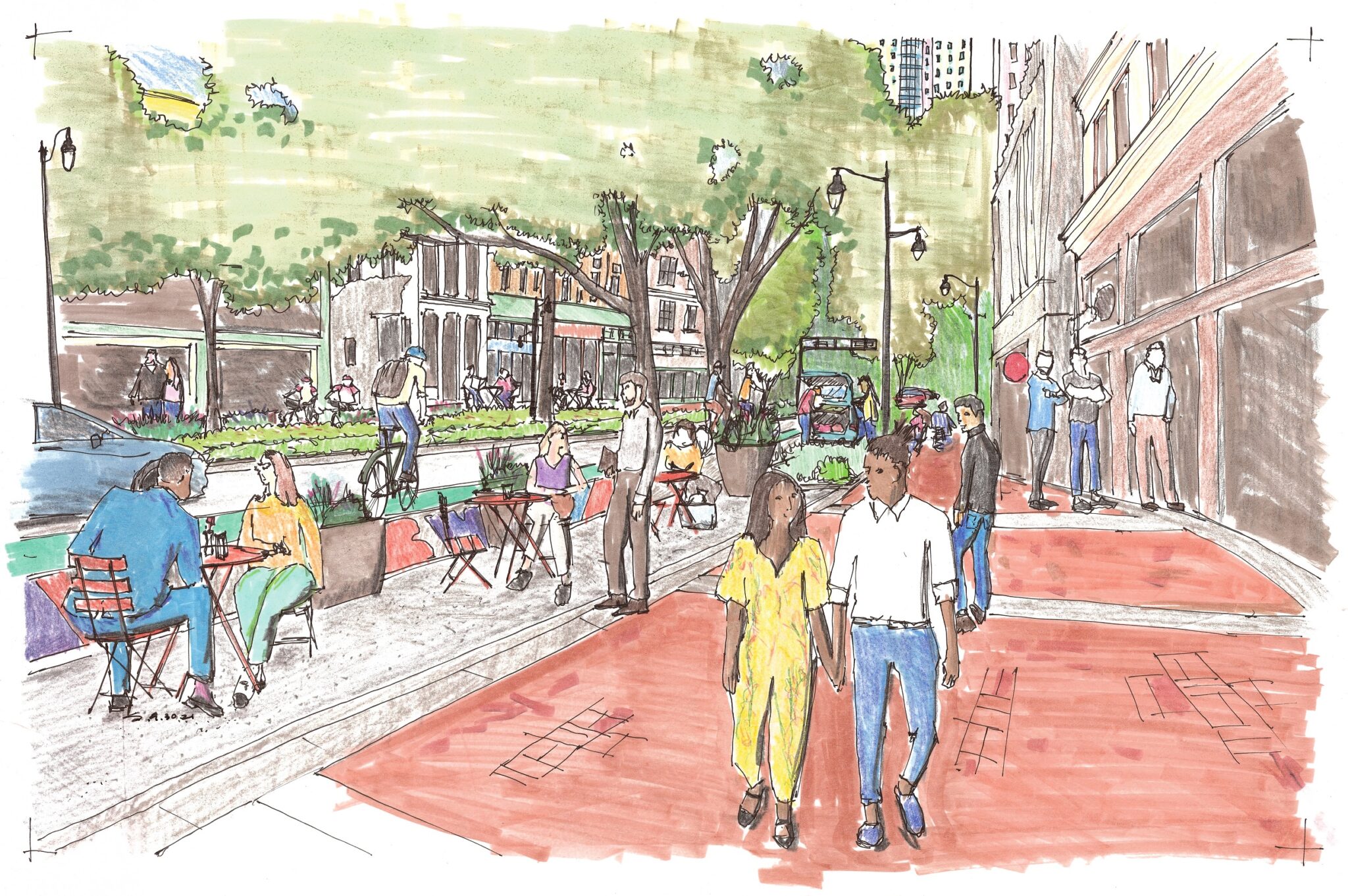 Called the Birmingham Green Refresh, the project spans from the railroad tracks near Morris Avenue to Linn Park on 20th Street North.
Elements of Birmingham Green Refresh include:
New native and drought resistant landscaping, consistent with the plant palette found in Railroad Park and Rotary Trail
Cafe-style seating
Expansion of the bike and flex lanes installed on a portion of the street in 2020 (Take a look at that project – HERE)
All businesses on 20th Street North plan to remain open throughout construction.
"On behalf of downtown property owners, the board of the Central City District Management Corporation is excited to kick off this long-awaited update of 20th Street," said David Williams, Central City District Management Corporation Board Chair and President & CEO of Harbert Realty Services. "We think this kind of public-private partnership is the next big step to making our City Center even more attractive for new businesses and talent. A strong City Center – a source of pride and opportunity – creates growth in the whole city, metro and region."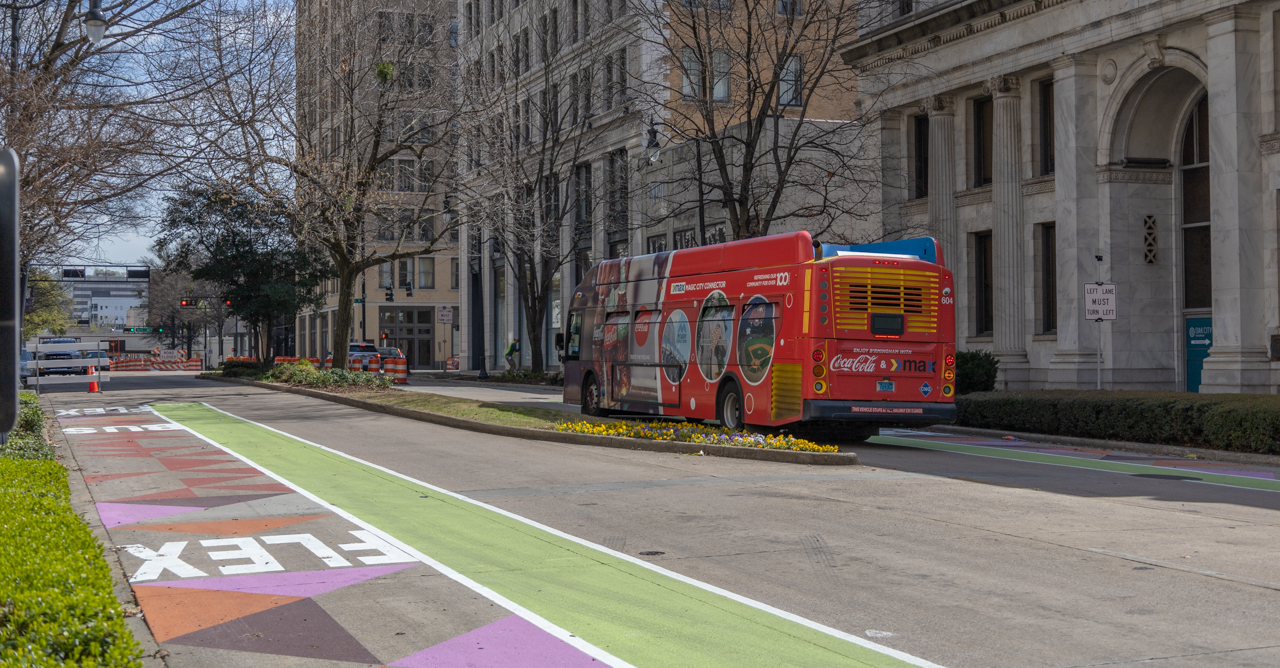 The project will be implemented in four 50-day phases:
Phase 1: Northbound lane of 20th Street from 3rd Avenue North to Linn Park
Phase 2: Southbound lane of 20th Street from Park to Linn 3rd Avenue North
Phase 3: Southbound lane of 20th Street from 3rd Avenue North to Morris Avenue
Phase 4: Northbound lane of 20th Street from Morris Avenue to 3rd Avenue North
Signage will be installed on 20th Street to point to revbirmingham.org/20thstreet, which will be updated with construction information throughout the project. Frequent users of 20th Street are also encouraged to sign up for email updates on the page.
City Master Plan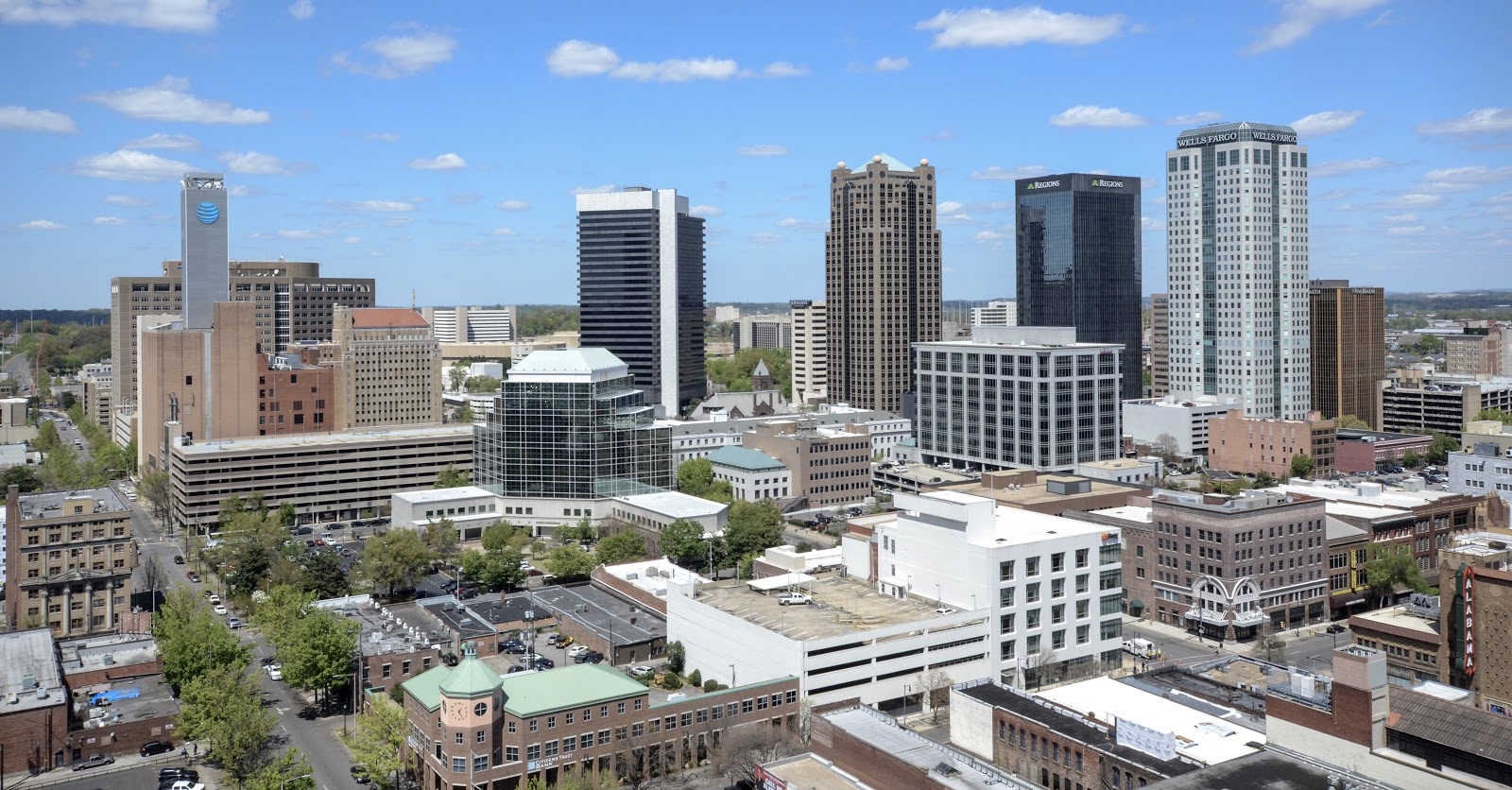 According to David Fleming, President and CEO of Rev Birmingham, all this work is an outgrowth from the 2019 City Center Master Plan.
"Downtown Birmingham's unstoppable momentum continues," said David Fleming, REV Birmingham President and CEO. "It is rewarding to be a part of the partnerships happening to implement recommendations from the 2019 City Center Master Plan designed to keep our downtown competitive. A refreshed Birmingham Green, first installed in the 1970s, will give the Birmingham of today the vibrant signature main street that it deserves."
Partnerships Make It Happen
As we all know, none of this would happen without partnerships.
The CCDMC partnered with REV Birmingham and collaborated with community partners to instigate planning and design for the project.
PNC supported pre-development work. Landscape design partners Dix Hite + Partners, Golightly Landscape Architecture, Goodwin Mills Cawood, Macknally Land Design, Renta Urban Land Design and Studio A Design contributed pro bono conceptual designs.
A demonstration project was completed in the fall of 2020 in partnership with the American Society of Landscape Architects and supported by Hunter Trees, Shelby General Contractors and Vulcan Materials.
Follow the Project
For the next 200+ days, keep up with the "refresh" of the Birmingham Green at revbirmingham.org/20thstreet .
Watch the makeover of 20th Street right before the World Games.