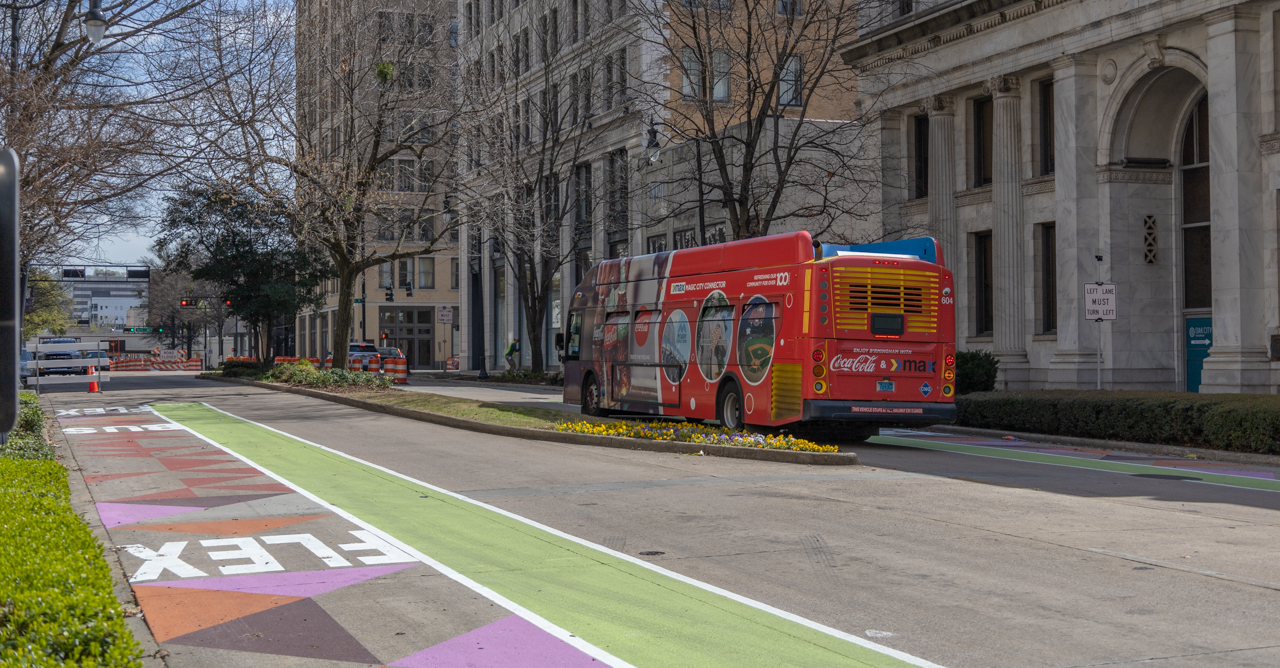 Have you driven toward downtown Birmingham on 20th Street between 1st Avenue North and 3rd Avenue North lately? The right lanes on both sides of the boulevard are colorfully painted green, orange and purple with the word "FLEX" painted on the street. What is it? Answer: Birmingham's first permanent flex lanes. 
Importance of 20th Street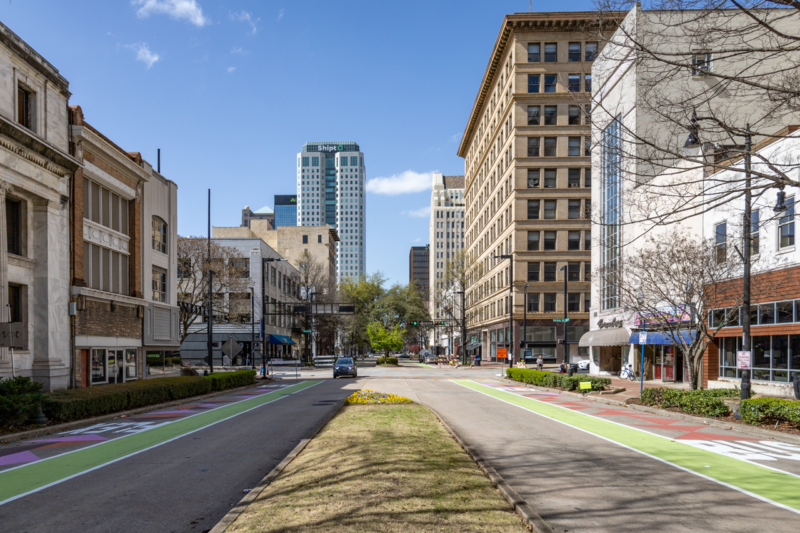 A little history. 20th Street is Birmingham's Main Street. Beginning in the 1970s it was called the Birmingham Green. Thanks to the City of Birmingham's Department of Transportation and REV Birmingham, this important gateway, with its new flex lanes, can now better serve pedestrians, cyclists, tourists and the businesses that line this historic street.
Earlier this month, the two groups, with the help of local volunteers, completed painting the new flex lanes between 1st Avenue North and 3rd Avenue North.
"The flex lane installation on 20th Street is the culmination of two years of successful tactical urbanism projects…where we were able to test the concept and refine the design. It's exciting to see a new, permanent design on 20th Street that prioritizes people and cyclists, while also supporting local businesses. This project truly was a collaborative effort between the City's Department of Transportation and REV…along with many volunteers who came out to paint the street. 

Christina Argo, Projects and Program Implementation Division Manager, City of Birmingham Department of Transportation
Defining Flex Lane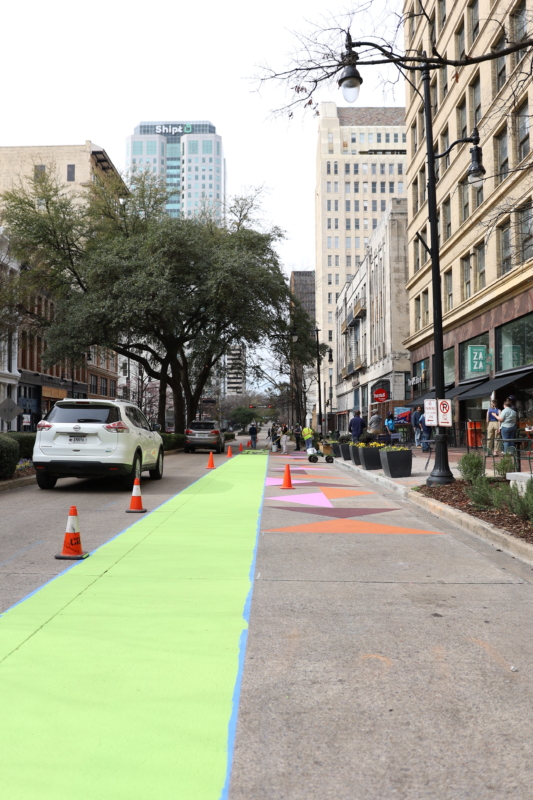 How does a flex lane work? It's a section of roadway that can adapt to different uses, such as:
Creating a buffer to make pedestrians safer
Reducing vehicle speeds
Allowing businesses to make better use of the sidewalk adjacent space.
Our 20th Street flex also includes a bike lane (it is painted green).
Ways that the new flex lane can be used include:
Passenger pick up and drop off
Curbside pick up
Outdoor dining, like 2020's Eat in the Streets (Temporary Shared Space Permit required)
Parking for food trucks (with permit)
Valet parking stands
Loading and unloading of goods (no longer than 10 minutes)
"The 20th Street flex lanes are an innovative way to look at public space and increase vibrancy downtown. There was an immediate need for pickup and delivery space, but we're also working toward bigger-picture goals like becoming a more multimodal city, adding more color in our public realm and increasing pedestrian safety."  

Jonathan Crain, Coordinator, REV Birmingham Project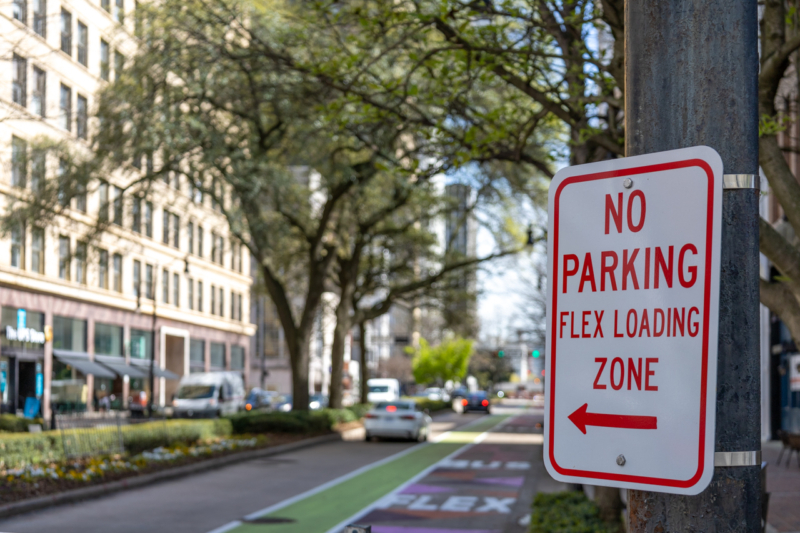 Survey Available
If you have seen and used the new flex lanes downtown, the City of Birmingham and REV Birmingham would love to hear from you about its design and usage. This survey will help them determine how to move forward when they expand the initiative further along 20th Street.
Follow Bham Now on Facebook, Instagram, Twitter, and LinkedIn, and sign up for our newsletter to get guides, stories, and breaking news delivered to your inbox every day.