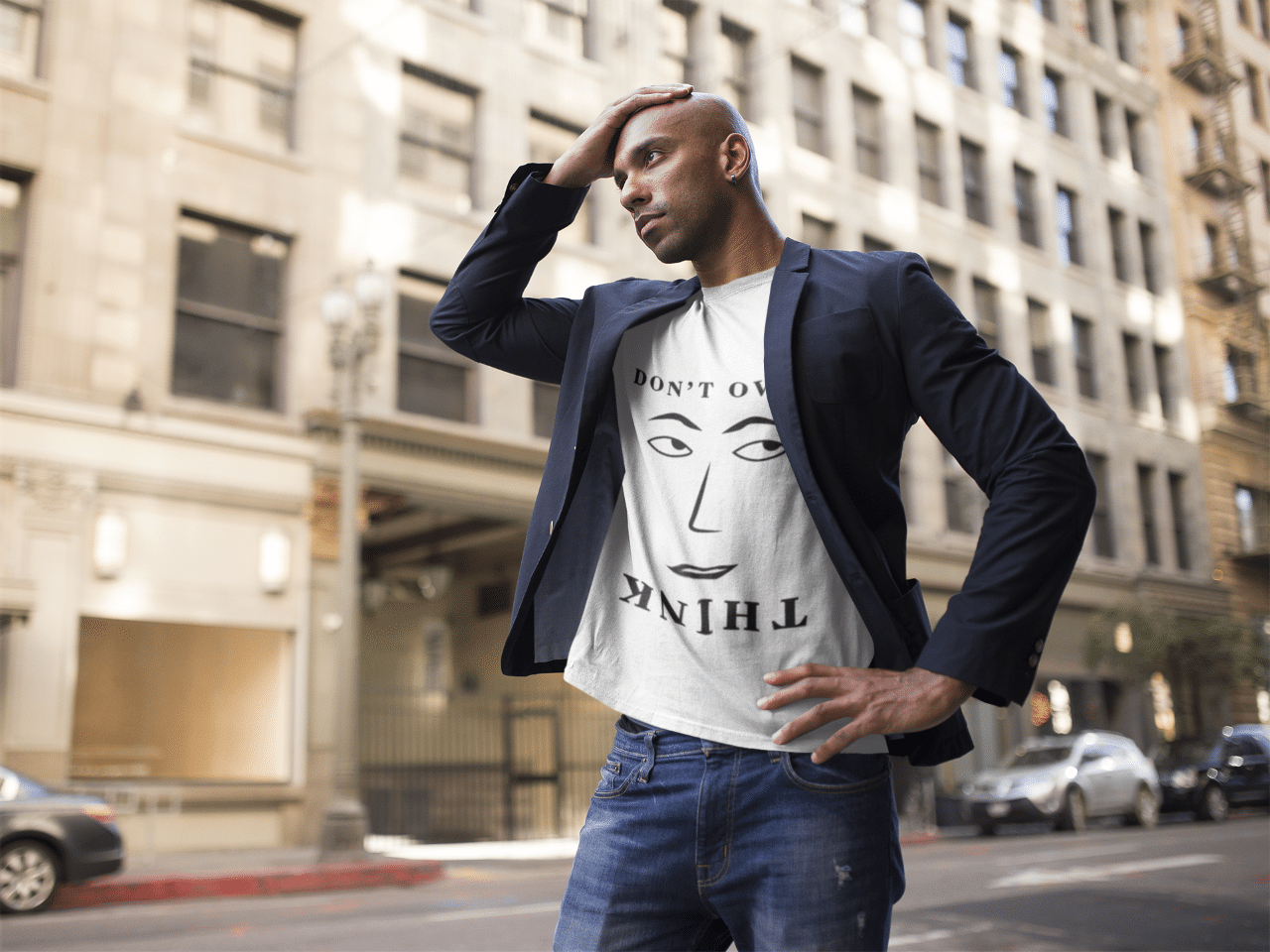 Whether your go-to is sweats and a tee or a full suit, fashion means something to all of us. Even if you don't realize it, the choices about what you wear each day speak to how you want the world to perceive you. We're pretty proud to see the fashion industry continue growing in Birmingham—here's a look at just a few residents who are helping it take off.
Or, go straight to shopping with delivery and curbside pick-up from these local retail shops.
Peter Anella—Owner of Anella III + Oak Mountain Senior
Bringing Italy to Birmingham
A large portion of Peter's inspiration for Anella III stems from his Italian background. However, he's always been interested in the business world and fashion, so marrying the two passions was a no-brainer. Peter visits family in Italy once every two years or so, and the quality and fit of the clothes always stuck out to him.
"Coming back to Birmingham it was extremely hard to find the same style clothing as in Italy. This is when I saw the market gap I was looking for. I decided then that I was going to bring wonderful Italian clothing to everybody."

Peter Anella, owner and founder of Anella III
Peter's father really introduced him to fashion and business as a kid, so although the company hasn't been around forever the idea has been growing for years.
"I hope that my company will allow others to experience the same Italian clothing that I have loved for so long. I want to make it accessible and affordable to everyone so that many others can try and experience it."
Getting help + giving help in our community
Anella III is currently donating profits from all sales to local Birmingham businesses in the wake of the COVID-19 crises. Even before the pandemic, however, Peter was making plans to give back to Birmingham.
"I also want to get the business more involved in helping the community. Birmingham is the reason we're able to grow, and we want to show support back. I was in the midst of talking to local nonprofits, but the virus has put some delays in that. It is something that I really want to get done and that will get done once everything blows over. "
As Peter and his team continue to expand the company, he has nothing but appreciation for the city of Birmingham. Throughout the process of launching the business, he says they've shown support and encouragement.
"The people of Birmingham are the nicest people anywhere. Throughout my journey of starting the business and growing it, I have met many local business owners and customers, and everyone has been super helpful and supportive. They are willing to take their time and give me feedback and advice."
In addition to local business owners and customers who've given their support, Peter is also able to rely on his school for helping him balance the business and his studies.
"The school has also been very supportive of the brand. Classmates and teachers all know about it and support it. Some of my friends have even taken this time to help me grow, and have joined the business. School also opens a lot of doors for me and I am able to make so many connections through it that I have used to grow the business."
3 fashion-forward thinkers in the Magic City
1. Randall Porter
You might've seen our stylish friend on Bham Now's stories and Now the Weekends, but as much as we'd like to take credit for his major success, Randall built it all on his own. He does, however, get inspiration from the people around our city and the places.
"Asthetik and Birmingham Museum of Art—they know and appreciate the art of fashion. Just last summer they hosted a whole exhibit on fashion. I also love Basic shop on Morris Ave. Overall, my sense of style derives from what I want to say to the world."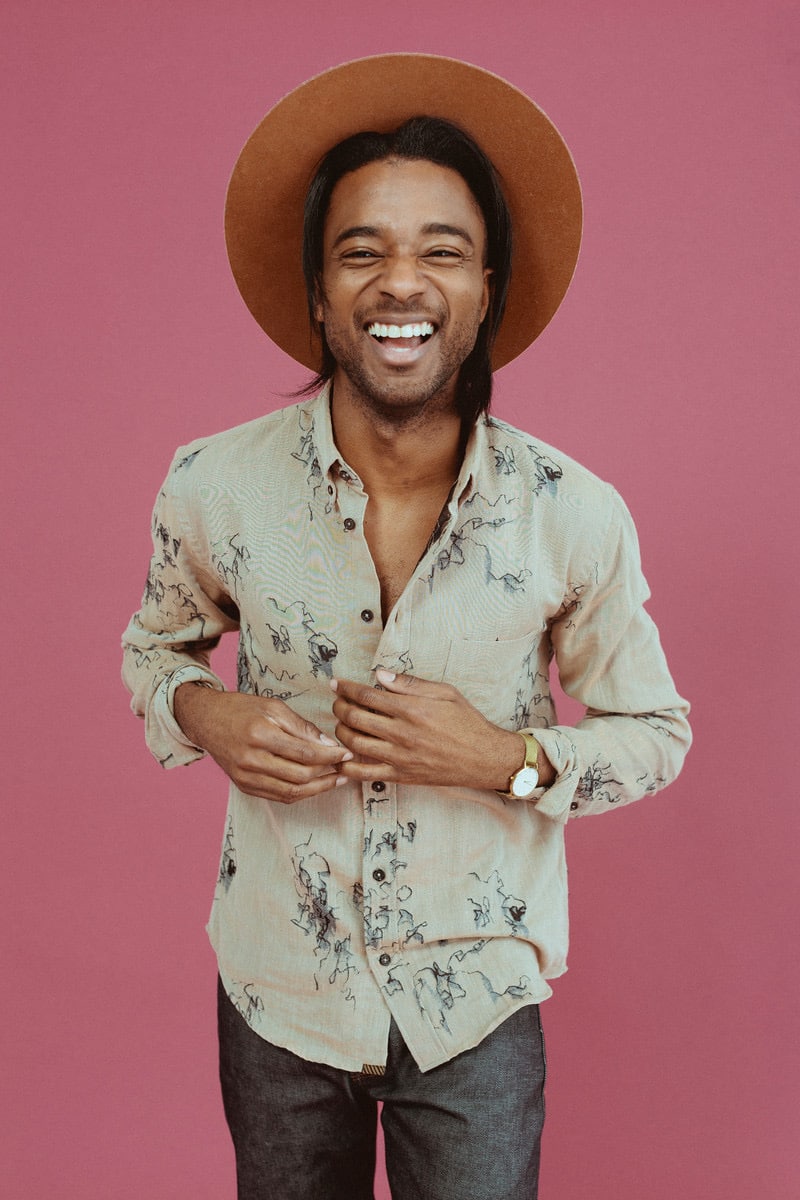 "I've always been drawn to fashion, and Birmingham has always opened its arms to me. So, I set out educating people on fashion through the power of style. How and what you wear matters, and how that is communicated in your style.

I am never the one to throw on or know every brand label. My expertise derives from how fashion and the way you dress can open or close doors for you. I want to educate people on how to be the best version of themselves and do through the power of fashion."
You can read Randall's full thoughts on the subject on his blog.
2. Lacey Woodroof
Shopping sustainably in a world of fast-fashion can already prove difficult, but now that we're in quarantine, it's even harder. Basic, owned by Lacey Woodroof, is an amazing option for those of us trying to ditch fast-fashion. According to their website, "Everything we stock was made in dignified environments by individuals treated with respect and paid a living wage."
You feel good wearing their clothes and you feel good in them, too. My favorite part of their store, however, has to be the back2basic shop which offers affordable, consignment items.
Looking for more places to shop for clothes sustainably? Check out:
3. Jeniese Hosey
Influencers are transcending way past a few posts on Instagram. Now, they secure major brand deals, run businesses and do just what their title suggests—influence! One of those making our city look great is Birmingham's very own Jeniese Hosey. She runs the blog, "The Je ne sais quoi," and has received several awards and was even featured in People Style.
Birmingham houses some of the top fashion bloggers and influencers in the south—take a look at just a few: