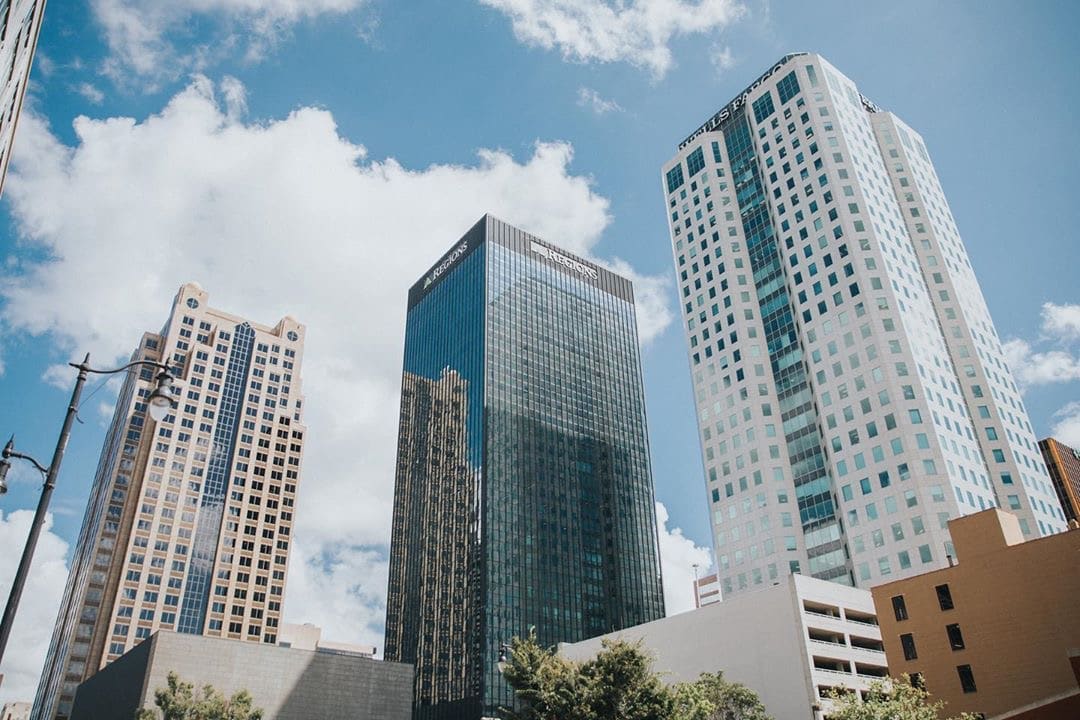 As climate change and sustainability continue to become defining issues of our generation, you may be wondering what you can do to help right here in Birmingham.
Don't get me wrong. It's a BIG planet, but adopting an eco-friendly lifestyle doesn't have to be scary or require moving into a tent. Just remember that positive impact starts with baby steps you take every day. Here are 10 easy ways to go green in Birmingham right now!
#1 B.Y.O.B!
I know what you're thinking. What does bringing your own beer have to do with going green in Birmingham? Although I love a good BYOB party, I'm actually referring to bringing your own bag.
If adopting eco-friendly habits seems daunting, this is a good place to start. Local grocery stores tend to offer their own reusable bags, but any ole tote will do the trick.
So dig through your closet for those old Lululemon, Trader Joes, and Target bags and bring them with you everywhere you go.
#2 Become best friends with your reusable water bottle
Make your reusable water bottle your newest accessory. I know I have. You can get one almost anywhere now. Add a few stickers or choose a funky design to show off your personality and to make it easily findable.
You can opt for simplicity by getting a classic Nalgene or go high-tech with a DrinKup that monitors your water intake. It even vibrates to remind you to hydrate!
Whether you're worried about plastic pollution or having to pay for a drink of water, there's a reusable water bottle fit for every lifestyle and budget.
#3 Recycle in Birmingham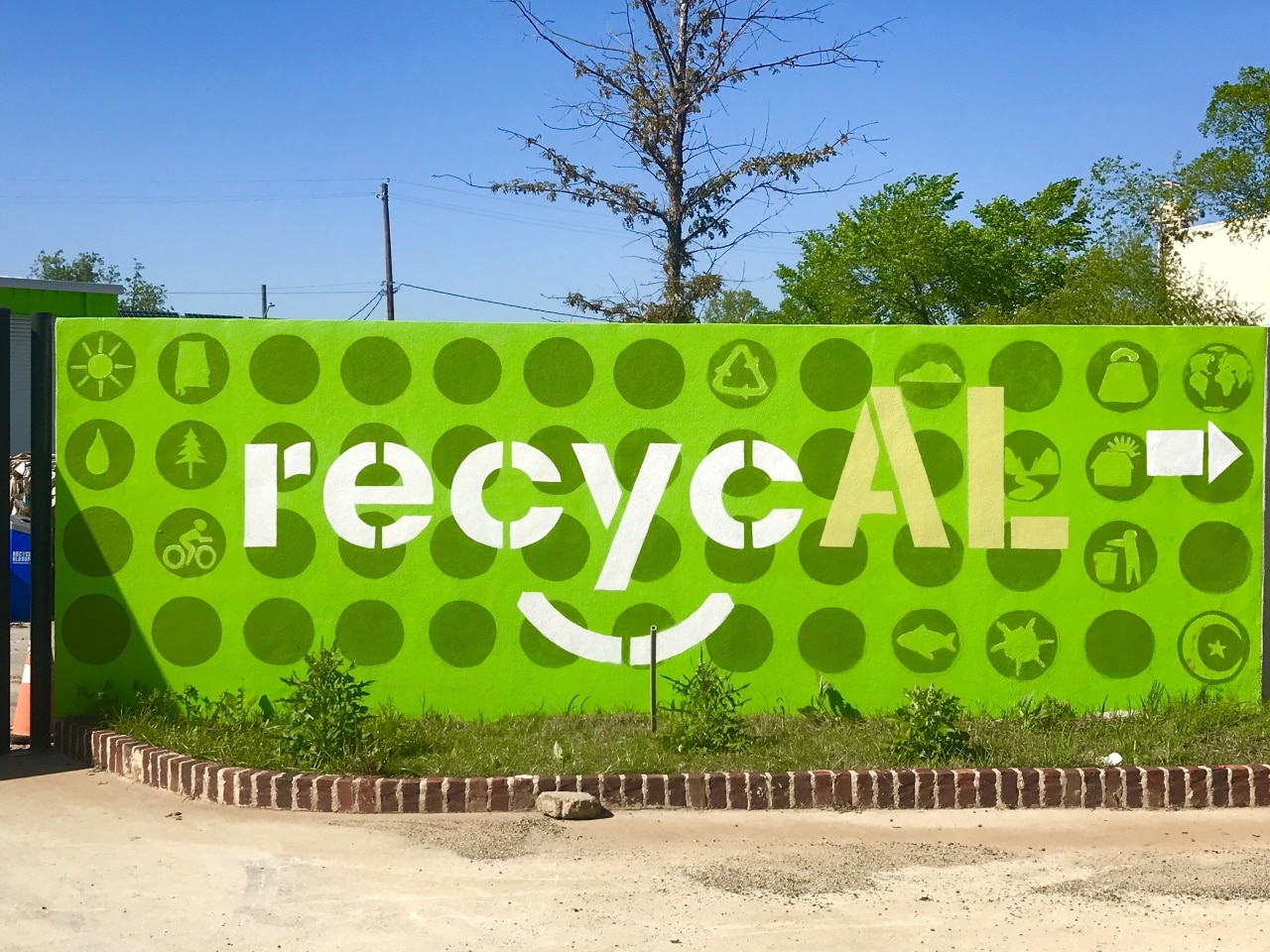 I'm sure we're all aware that recycling in Birmingham is about as hard as getting down 280 during rush hour. Although not many neighborhoods offer curbside pick-up for recycled materials, a little bit of research and planning can prevent your trash from going straight to a landfill.
Unfortunately, it's kind of up to us to find out where, when, and what to recycle. Luckily, we have a great comprehensive guide to answer some of your questions. We'll keep you posted on changes too.
#4 Consider cutting down on red meat—and this is coming from a BBQ lover…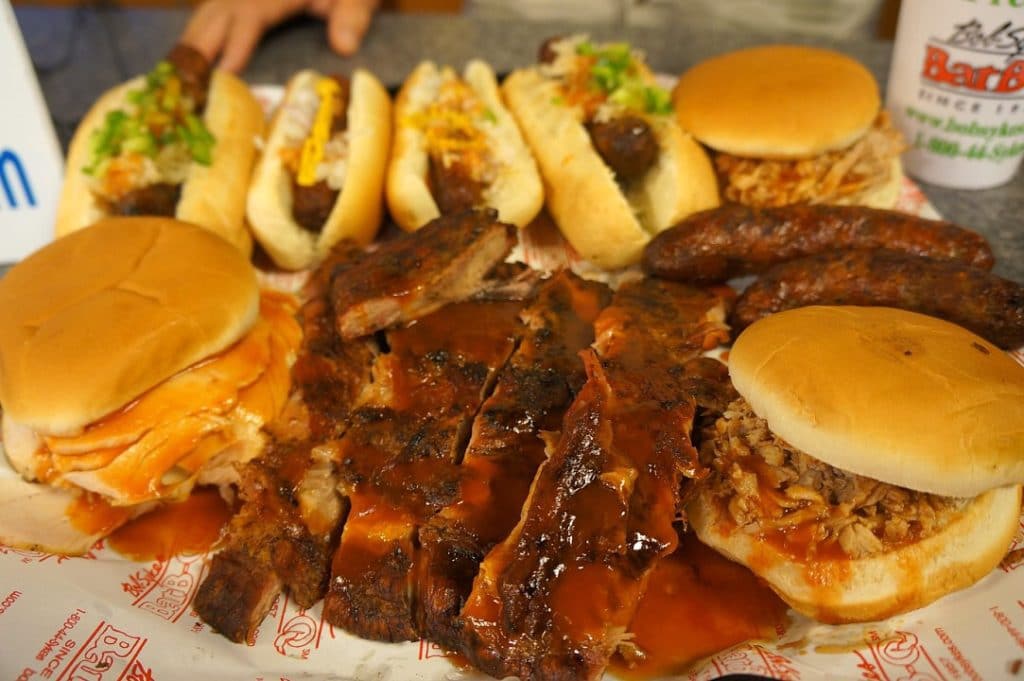 Whose mouth is watering? I'm a walking oxymoron—a tree-hugging barbecue lover. But reducing red meat, even a little, can make a big difference.
I can hear you rolling your eyes, but hear me out. Something as simple as cutting down on red meat in your diet could do wonders for the planet . . . and your health.
Did you know that avoiding meat and dairy products is one of the single biggest ways to reduce your environmental impact? You'd be pleasantly surprised by how many affordable, meatless options are available in a city known for its meat-centric cuisine.
Maybe we can start #MeatlessMondays and hit up some restaurants offering vegan options other than your typical salad. The team has even taken on the challenge. Check out Bham Now's test taste of Impossible Burgers to see if we could tell the difference.
#5 Shop til you drop at your favorite thrift stores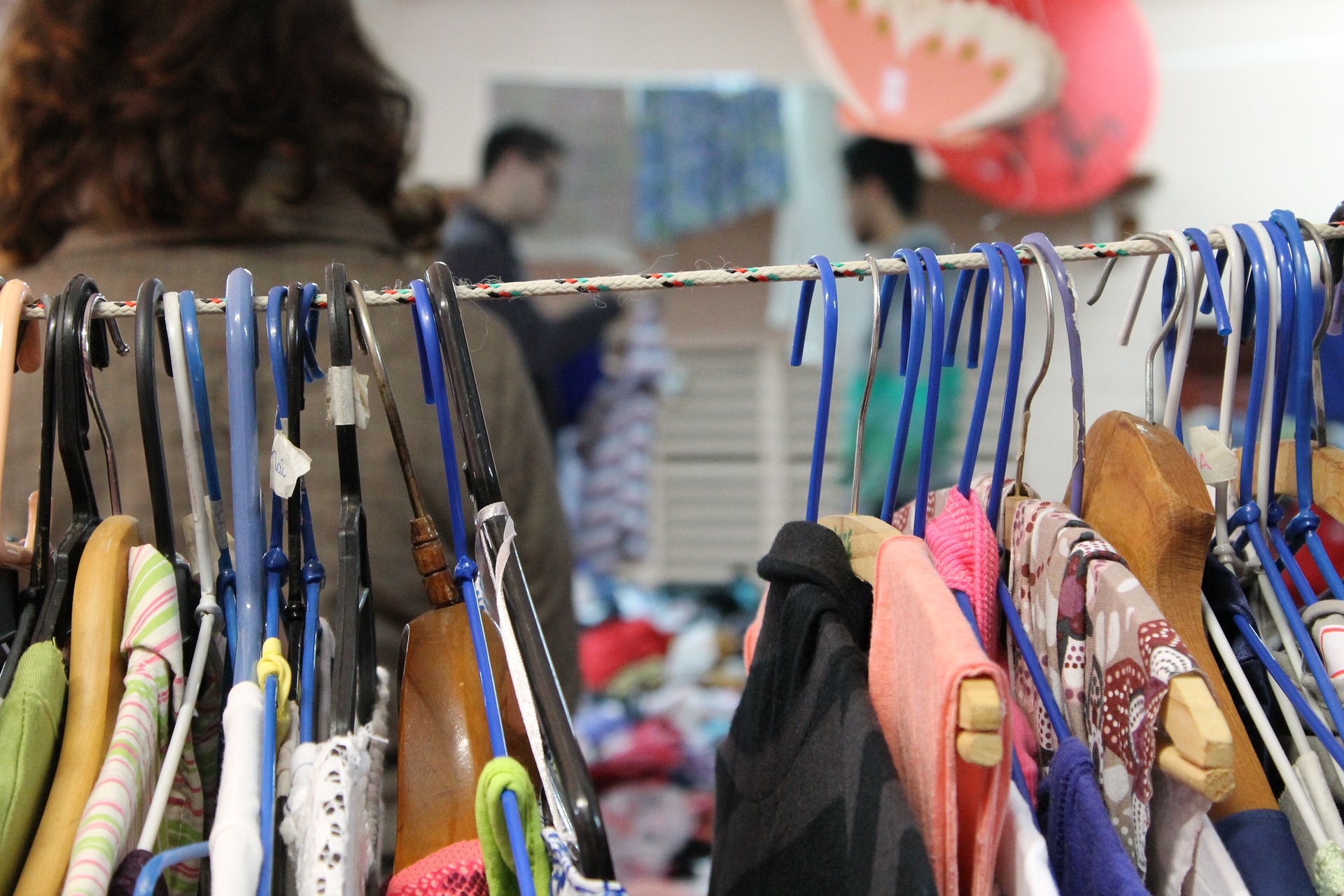 Birmingham is a great place to go thrifting. You're sure to find some diamonds in the rough in a city with such a rich history.
Flex your creativity muscles and just have fun with it. Imagine all the compliments your new vintage t-shirt will get. Not only can you revamp your closet on a budget, but you'll feel great about contributing to local non-profits supported by thrift store revenue. King's Home, The Foundry and Goodwill are just a few local options.
#6 Support your local farmers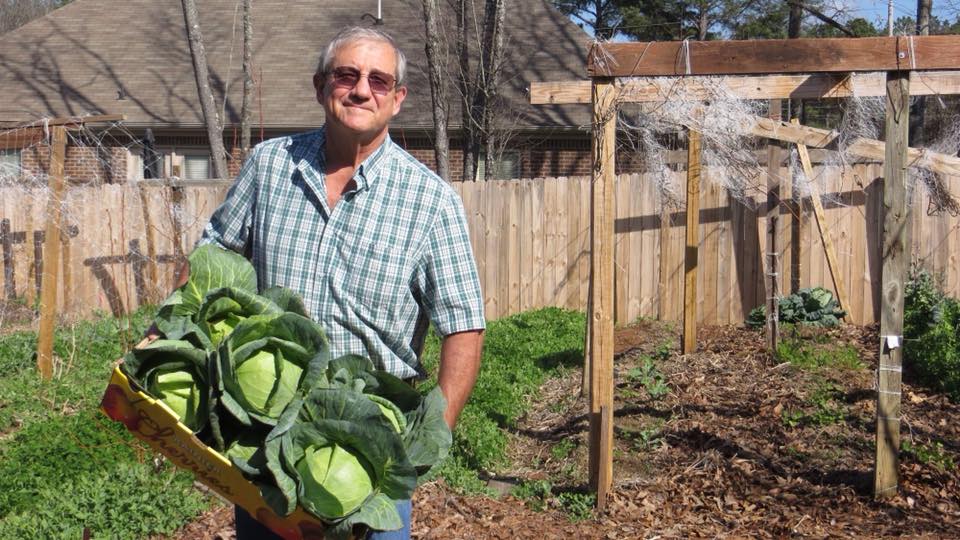 Don't miss out on the local farmers' markets in Birmingham. They're plentiful and the perfect place to BYOB!
Buying local helps protect local lands and wildlife while showing your support for hardworking Alabama farmers.
If you weren't vibing with #4, then consider this your next best option. Meats produced by local farmers are often hormone and preservative-free.
Your food also doesn't have to travel thousands of miles to reach you, the consumer. Overall, shopping local helps the environment and helps Alabama producers thrive.
Check out this local high tech founder turned high tech farmer in Columbiana with Southern Organics.
#7 Ditch your car (for a day) in Birmingham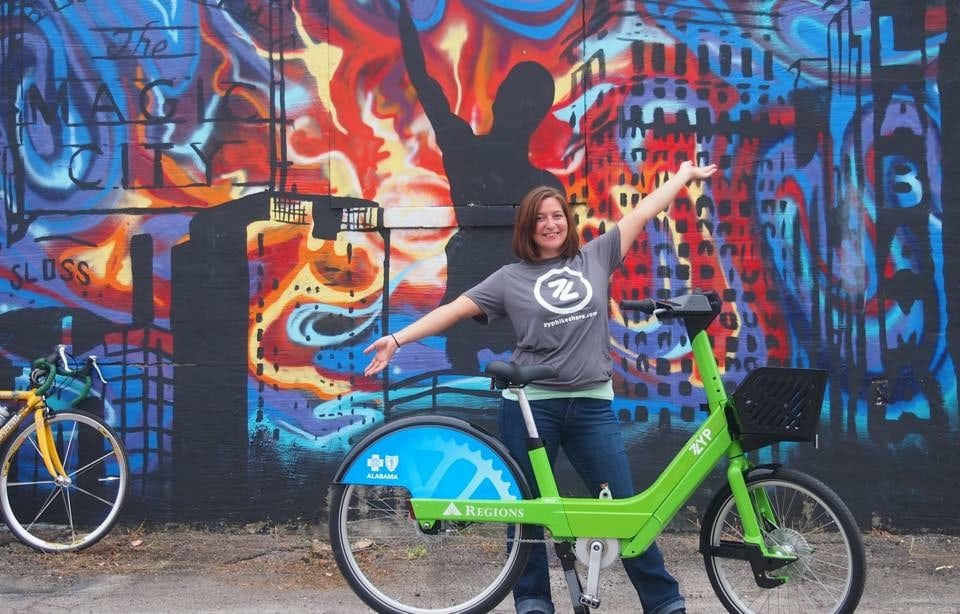 The most obvious way to go green is to reduce your car use. But who wants to walk in this heat? Not me!
Ditch your car for a day and opt for a Zyp bike instead. Look for the lightning bolt on the back wheel and you'll be zipping around town in no time thanks to the peddle-assist.
There's been unfortunate news that the Zyp bike is leaving Birmingham by the end of the year, but no worries! There's word that an unnamed vendor will introduce "microtransit" vehicles including bikes and scooters to the city. Be sure to keep an eye on the BhamNow website for updates.
#8 Go strawless. I'm honestly starting to wonder why we're so dependent on them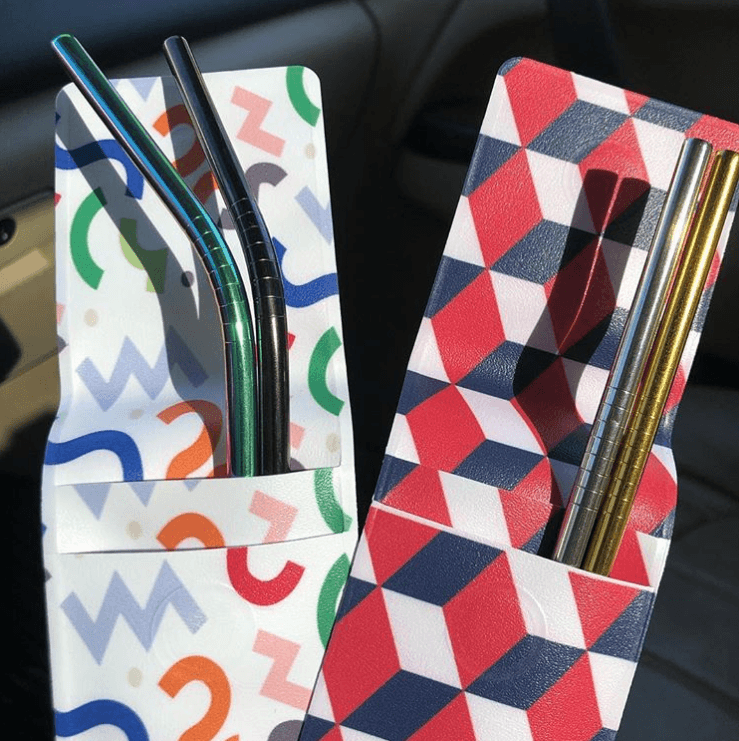 Plastic straw bans are expanding locally and nationally. The issue has become a major focus for environmentalists.
It's a great place to start and for most people, the straw is something we can easily go without. It doesn't require a dramatic lifestyle change and even a few Birmingham restaurants have hopped onto the bandwagon.
Check out BhamNow's guide to local spots who have switched to reusable straws and where you can get your own!
#9 Unplug and power down in Birmingham

Don't worry. We're all guilty of leaving on lights even though we aren't even in the room. A simple flick of the switch can make a big difference in your carbon footprint…and the power bill!
Take a quick look around your home and take note of how many chargers are plugged in without being in use. Rather than leaving them in the wall, take an extra few seconds to unplug it.
#10 Go outside! It's free and always there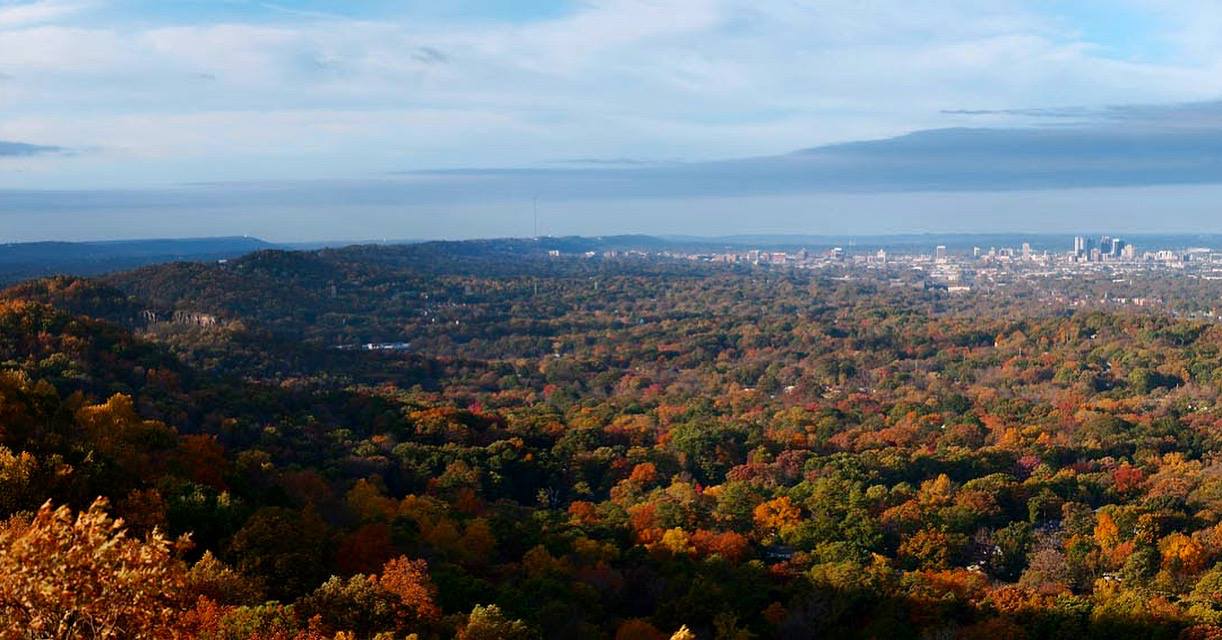 Incorporate enjoying some fresh air into your everyday routine. Cool weather is just around the corner and I THRIVE during the fall.
Your first step of going green can be as simple as enjoying the great outdoors. Birmingham is one of the most biodiverse places in America. So go outside and hit the trails! With appreciation comes advocacy.
What are your eco-friendly tips to make a difference in Birmingham? Tag us @BhamNow on social