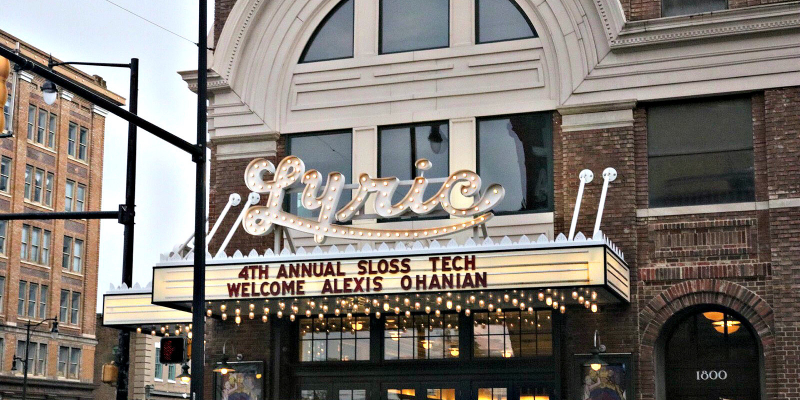 Last Friday, as rain fell softly outside, a crowd of people from across Birmingham's tech, entrepreneurial and startup scene gathered for the fourth annual Sloss Tech.
We heard about some exciting tech ed and women in tech initiatives coming down the pike soon in Bham. We laughed hard at Alexis Ohanian, co-founder of Reddit and husband of Serena Williams.
Plus, we took notes from a lot of other speakers who broadened everyone's view of what counts as a tech startup (hint: Bham Now is one) and what kind of talent this growing ecosystem needs. Oh, and met a lot of great people along the way.
But first, a note about The Lyric, where Sloss Tech takes place
Confession: I'd never actually been to The Lyric. Of course everyone I know had been there, and I'd eagerly watched the reboot from afar. But somehow never made it once it was done.
On the way there, I ran into Glenny Brock, the woman to whom many theater roads (The Alabama, The Lyric and now The Lincoln) point. She told me to be sure to check out the before and after pictures on the wall between the bar and the bathroom.
Today, I pass on her wise words to you: next time you find yourself at The Lyric, take a minute to marvel at the difference between the state the place was in after years of neglect and its current glory.
If you haven't been there yet, find an excuse—any excuse—to go check it out. You won't be sorry.
1—The skills needed in Birmingham's burgeoning tech/ startup/entrepreneurial scene are broader than you think.
The Lyric reminded me of The Orpheum in Memphis, where I recently got to see "Hamilton." So I kept hearing the line "young, scrappy and hungry" as members of the Startup Basics panel spoke.
While I've since heard that most startups actually are started by people in their 50s, it was interesting to hear a number of speakers talk about the skills needed to be a part of this scene.
Tommy Mayfield, CEO of Wyndy and former litigation attorney stated that while of course coders will be needed, "the most valuable people are scrappy, innate problem-solvers who are naturally curious . . . these people really shine."
2—Top talent could be right in front of your nose. But you may need different glasses to see it.
Personally, I found the Women in Tech panel to be one of the most interesting (and not just because at least two of the panelists were Space Camp alumni).
April Benetollo, formerly with daxko and now with Momentum, made a strong case for how important it is for hiring managers to check their assumptions at the door:
"You have to constantly check your assumptions:

Don't assume the woman who's looking for her next promotion is married without kids yet, so don't put her in a critical role. Maybe she's already figured out how her family's going to take care of kids and work. Her spouse may have a flexible career; maybe they're focusing on hers first.

Don't assume the young man needs the promotion because he's the main breadwinner. The woman may be the main breadwinner in her family.

Don't assume the older guy doesn't bring more value based on life and work experience than the kid who's just out of college."

April Benotollo, Momentum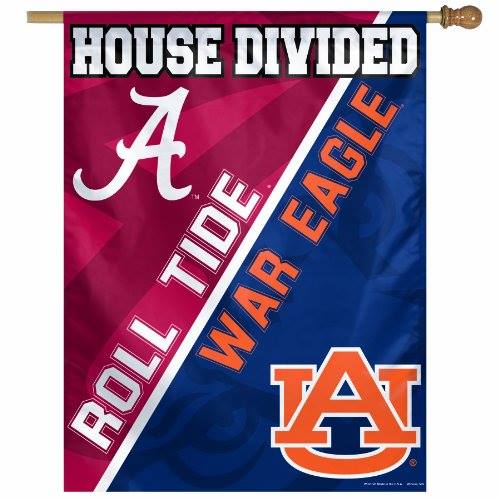 Martha Underwood of BBVA Compass went even further. She talked about how as Birmingham tries to attract and keep top talent, it's important to realize that asking candidates "are you for Alabama or Auburn?" can be off-putting.
Instead, she recommends taking time to get to know the person, what they bring to the table and what makes them tick. Finding out about their sports preferences could be a fun social thing later on, rather than a first or second interview question.
3—Tech Tuesdays are *the place* to plug into the Sloss Tech scene on an ongoing basis.
One thing did baffle me the whole time I was at Sloss Tech. The atmosphere reminded me of a bar without the drinks. It was filled with high energy, friendly and chatty people, and the "everybody seems to know everybody" vibe.
So I kept asking around to find out why this was so. "Tech Birmingham's Tech Tuesdays" was the answer. Apparently this is a monthly gathering where Tech Birmingham members can gather to get to know each other and learn from each other. I'm definitely planning to add these gatherings to my calendar.
---
If you missed out on this year's Sloss Tech, never fear. If you or your company is a member of Tech Birmingham, head to the next Tech Tuesday event so you can get to know people.