Sponsored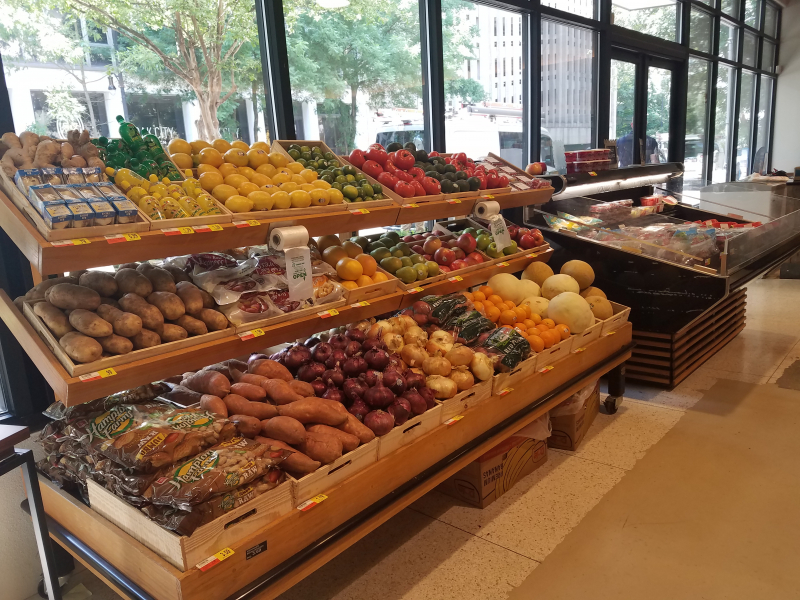 If you live or work in downtown Birmingham, it's been hard to get fresh, local produce unless it's a farmer's market day. Monday, May 20, 2019, Harvest Market and Southern Organics changed all that.
Harvest Market opened a new store that features local produce, meats and beverage options. It's in the old Parisian building next to Paramount and across from Chocolata.
A cross between your local, community grocery store and a farmer's market, you'll find high quality, fresh natural meats and a large selection of organic and local fresh fruits and veggies. You'll find aisles filled with healthy products and goods, carefully chosen selections of local and craft beers and wines and some of your classic staples as well.
1. Who's behind the new venture?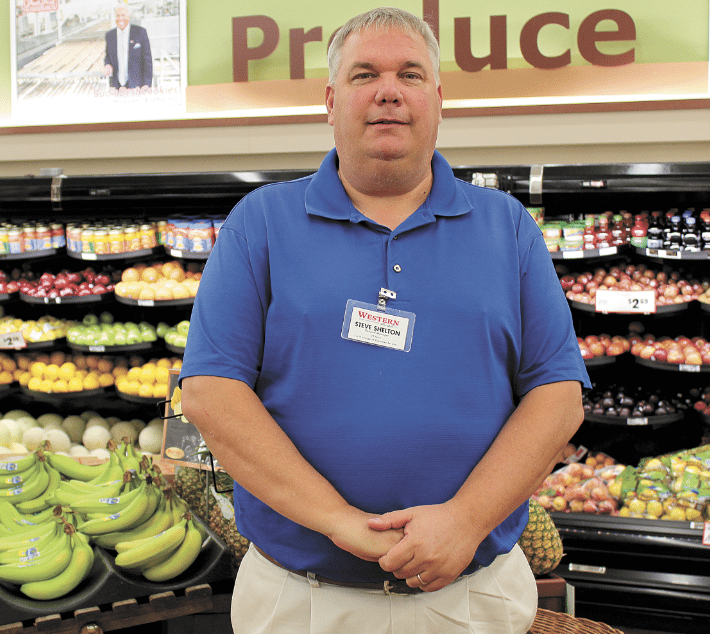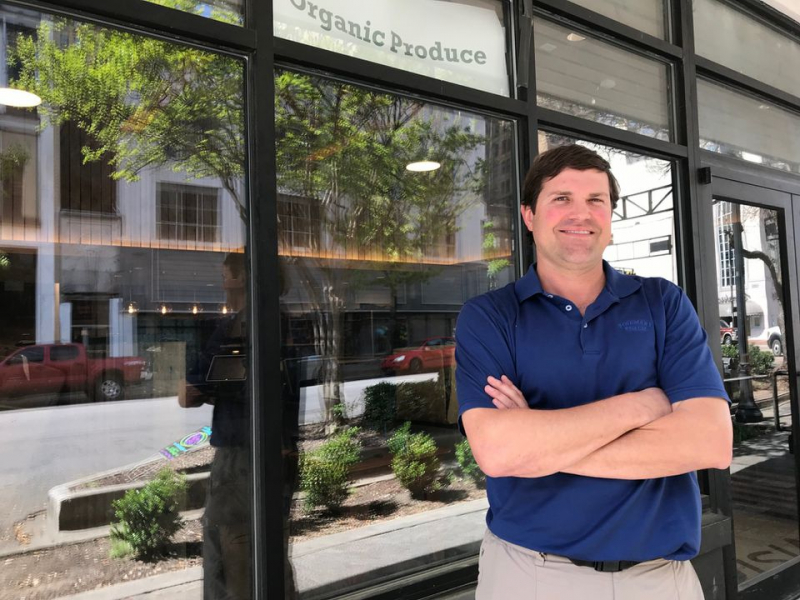 Eating right should not be a privilege, and we want to change that.

Jeff Gentry
Harvest Market is the new name of the Hoover-based health food store formerly known as Organic Harvest. For years, they've been tucked away in a quiet strip on Highway 31 near Lorna Road. Now, with new leadership, they've moved into Birmingham with an aim to provide healthy local food in places where it's currently hard to get.
Jeff Gentry, who's been in the grocery distribution business for years, is a founder and partner of Harvest Market, alongside longtime grocer Steve Shelton, formerly of Western supermarkets, who is the CEO.
Unlike a regular grocery store, Harvest Market features products from local farmers and vendors that people can't get elsewhere. Their focus is on building community and relationships with locals.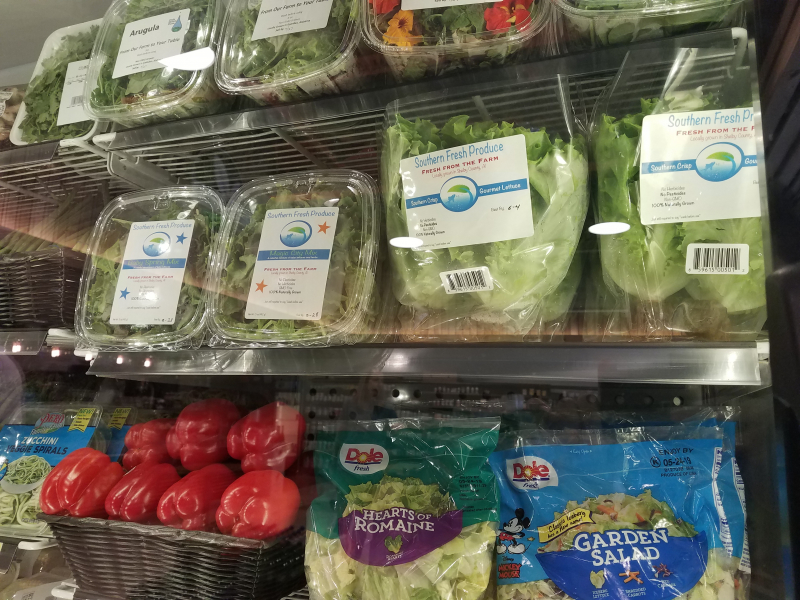 TekLinks' founder Stuart Raburn is the guy behind Southern Organics, and they're the ones that are be supplying the store with fresh, local produce under the name "Southern Fresh Produce."
2. What to expect at Harvest Market downtown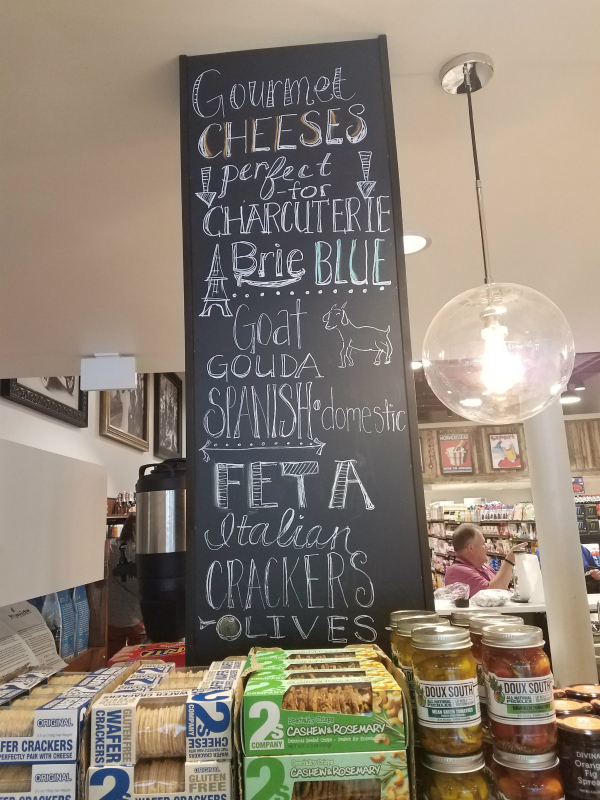 More intimate than your typical grocery store, Harvest Market downtown features a locally-sourced coffee bar, a salad bar featuring featuring Southern Fresh Produce by Southern Organics, grab-and-go meals from a deli, an in-house butcher that hand cuts steaks and other premium meats.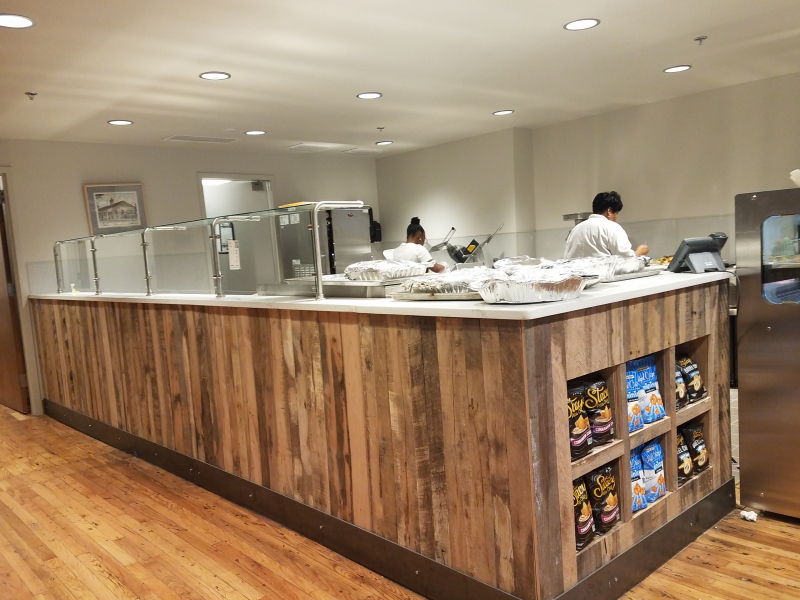 In case all that makes you thirsty, there's a juice bar, plus locally sourced craft beers and wine. Not to be forgotten, there are be health supplements and pet foods, too.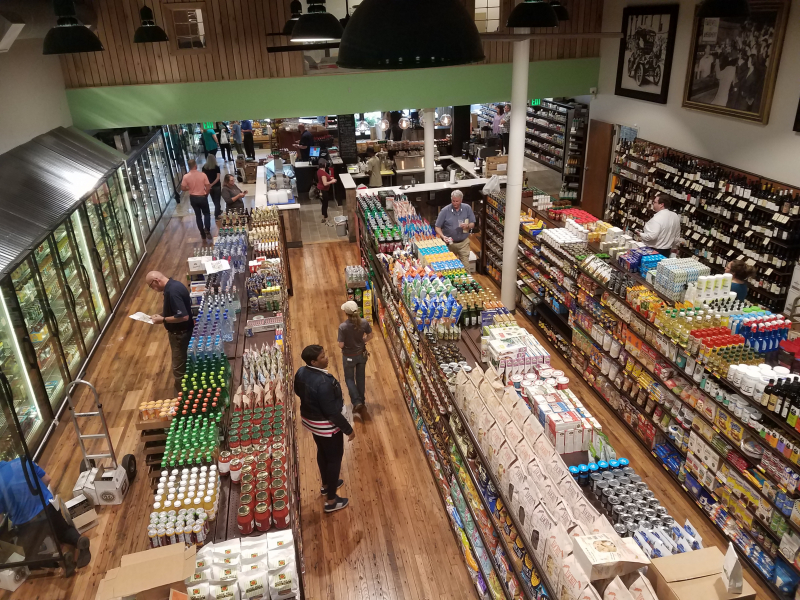 There's also complementary wi-fi, a "Local Loft" upstairs where people can sit and eat lunch while overlooking the store, and a private dining room / conference room that will be available to rent.
3. What Southern Organics is offering at Harvest Market downtown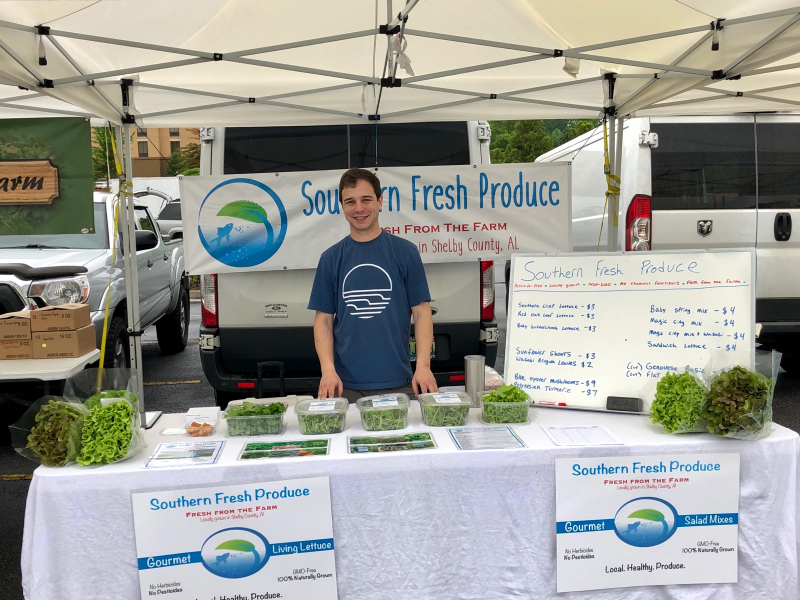 That's the best tasting lettuce I've ever had!

Southern Organics' customers
Southern Organics' locally grown, fresh, pesticide-free products are plentiful at the new Harvest Market downtown. Rather than having to buy produce shipped in from thousands of miles away, shoppers will be able to get it from a farm just 20 miles away, down in Columbiana.
While Southern Organics intended to pursue the USDA organic certification in 2014, and are big supporters of organic farms, the regulations for aquaponics have been in a state of uncertainty, so they put those plans on hold. Instead, Southern Organics educates their restaurant customers that while their products are not certified organic, they are fresh, local, pesticide-free and what they consider "beyond organic." For retail, they sell all of their fresh, healthy crops under their Southern Fresh Produce brand.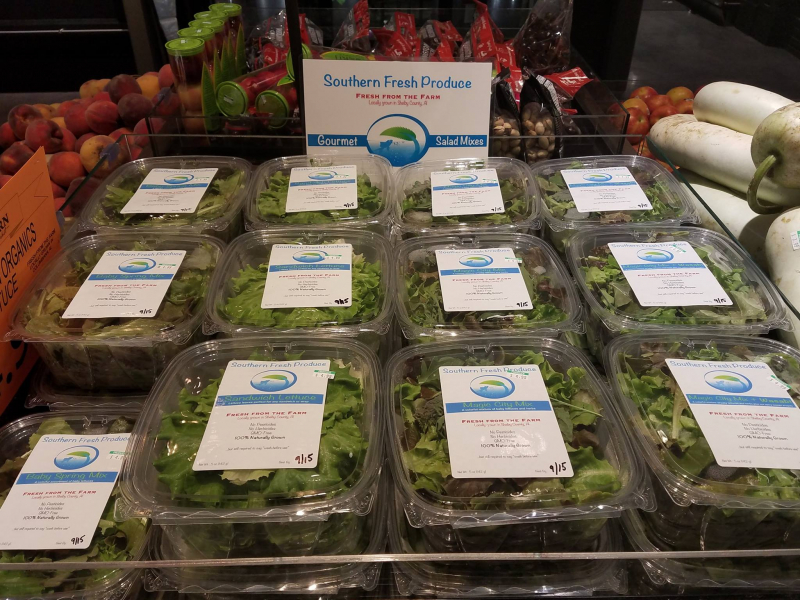 We take pride in not spraying pesticides, harmful chemicals, or anything else unnatural on our crops. We would never provide a crop to someone that we wouldn't eat ourselves.

Kyle Raburn, son of Southern Organics' founder Stuart Raburn
Here's a sampling of what they're offering at Harvest Market:
At the salad bar, you'll find a baby Spring mix, including baby romaine, red oak, green oak, red-leaf and green-leaf tender baby lettuces. You can also buy ⅓ oz containers of "salad mix kickers," including wasabi arugula, little beak peppers, heirloom arugula, red veined sorrel, or basil. Great way to spice up a salad—or any other dish, for that matter.
Some of the retail offerings include microgreens, gourmet salad mixes, living lettuces (with a shelf life of three weeks), oyster mushrooms and Polynesian turmeric. Yum.
4. Harvest Market downtown is open for business now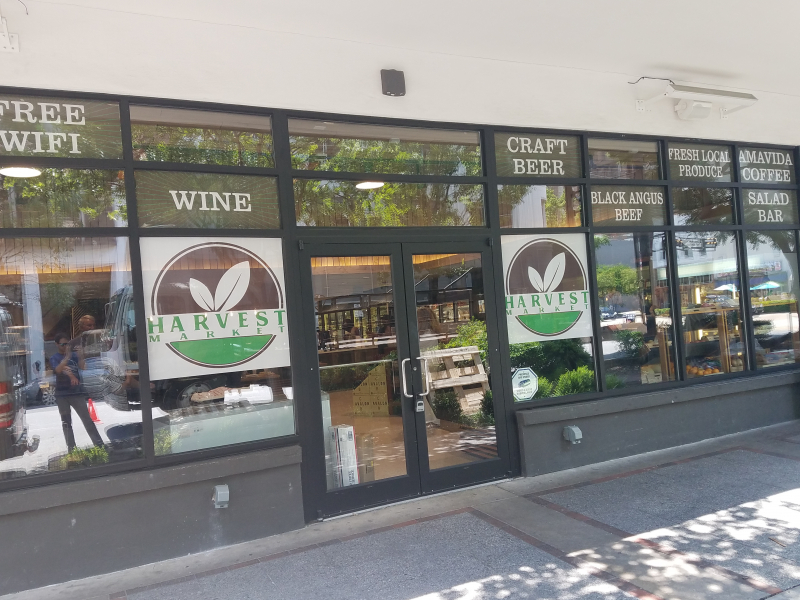 The grand opening isn't 'till mid-June, but the doors opened for business on Monday, May 19. Currently, hours are:
Monday through Thursday 6:30AM to 7:30PM
Fridays and Saturdays – 6:30AM to 10:00PM
Sunday – 10:00AM to 7:00PM
Times may change in the future.
---
If you're living, working, or playing downtown, you're going to want to check out the new Harvest Market. Right next to Paramount, it's bringing a brand new local healthy option for fresh food to the Magic City.
Sponsored by: