Sponsored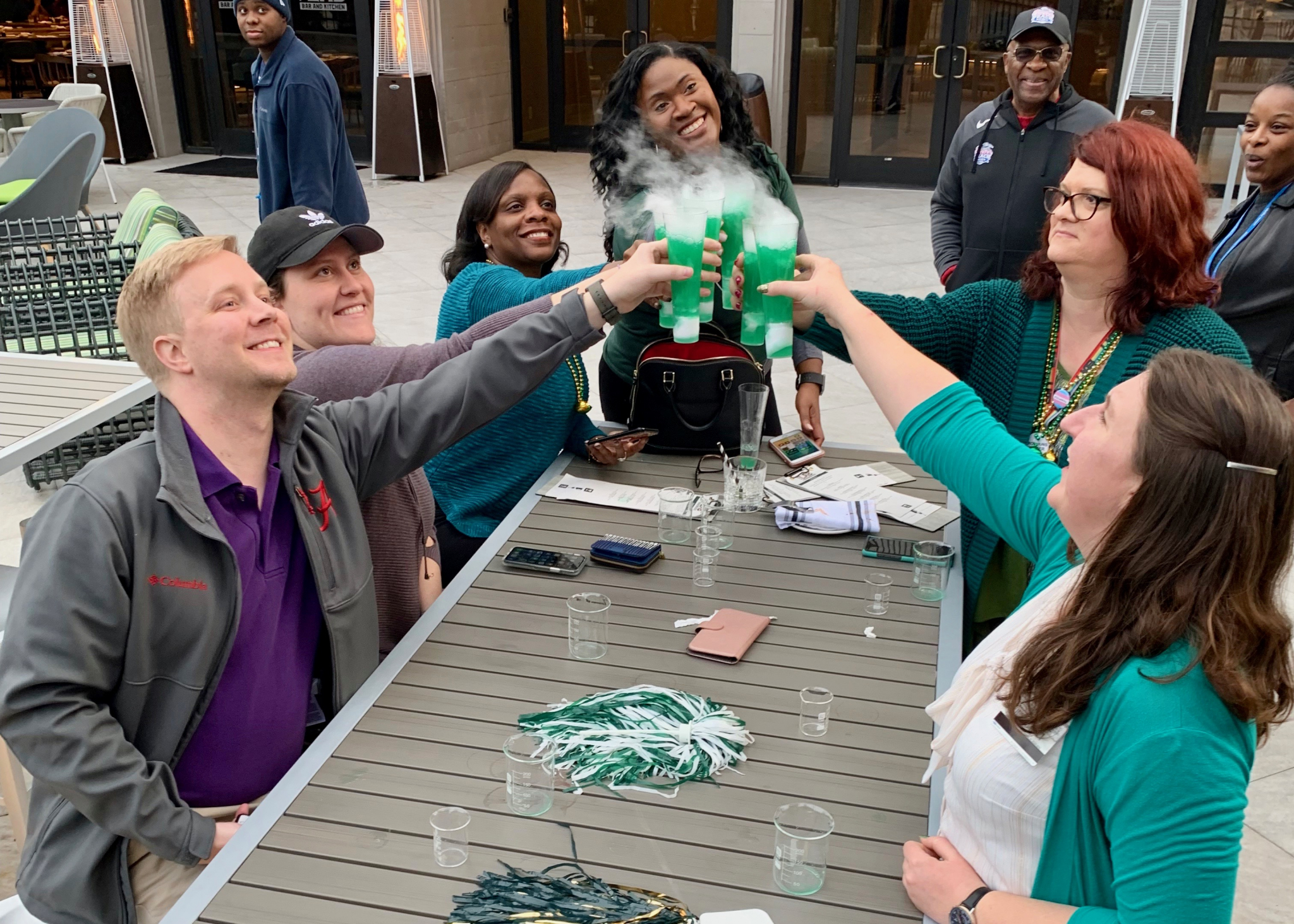 If you're craving a pop of color and local flavor after a long day, may we suggest heading down to The Lab Bar and Kitchen at the newly opened Hilton on 20th Street South and University.
Since December, the Southern-inspired bar and kitchen has been serving up some exciting libations and locally sourced food to enjoy inside or fireside on the patio. [View the dining menu here.]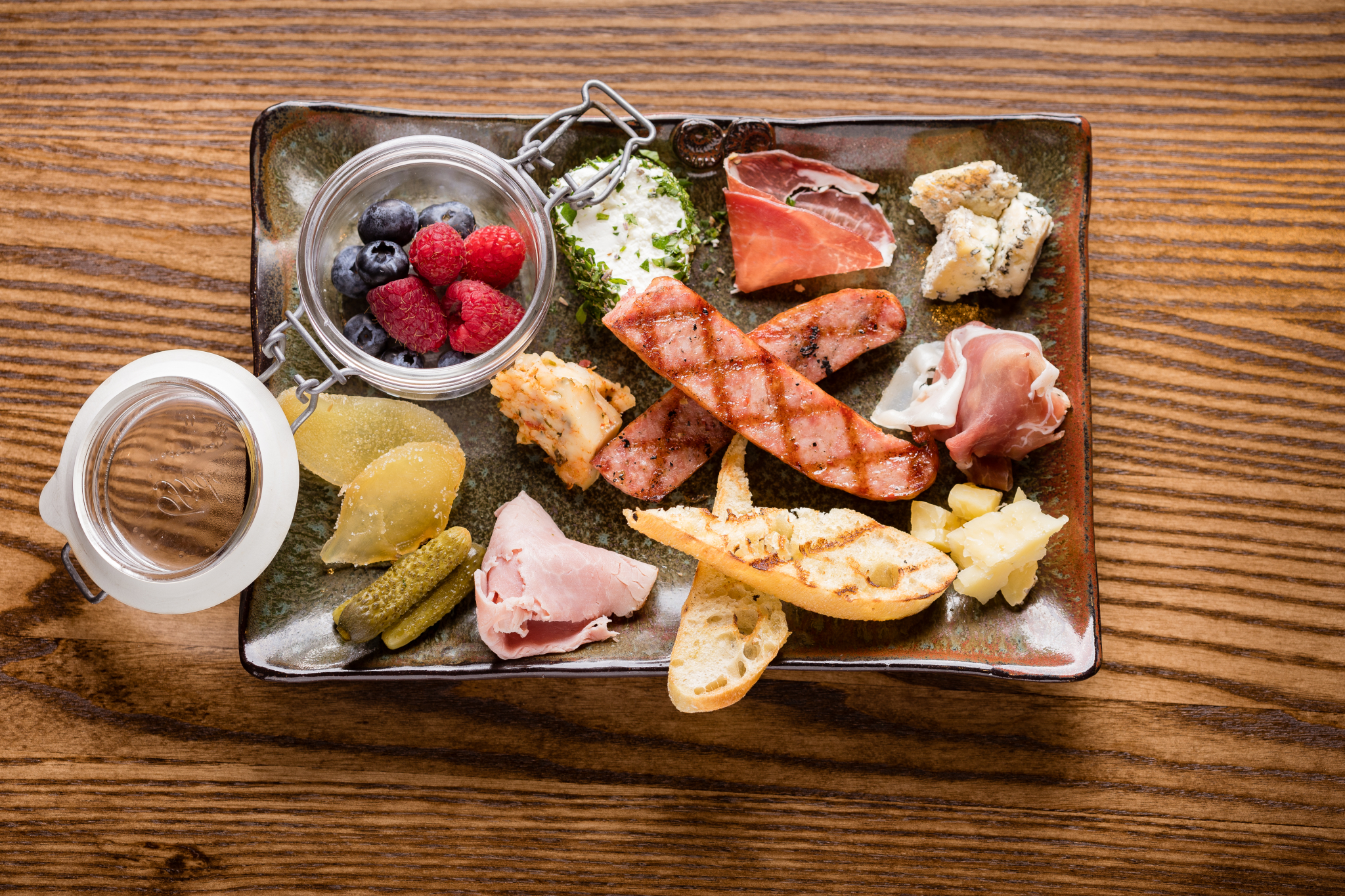 We popped by recently to check it all out. From unique mixed drinks to a great selection of Alabama-based craft and micro-beers, The Lab offers unique options for every palate.
The space gives a nod to the surrounding UAB medical community with a science themed vibe throughout. It's perfect for socializing and good conversation—we'll definitely be back!
Here are five Insta worthy cocktails to check out at The Lab Bar and Kitchen:
The Blazer
If you're in the mood for dinner AND a show, order this bright blue beaker of excitement. The Blazer is the signature drink of The Lab Bar and Kitchen and is made with Casa Amigas Silver tequila, Chartreuse, Curaçao and Midori liqueurs — all jet chilled for your entertainment! If theatrical presentation is your thing, you can't go wrong with this smoking beverage.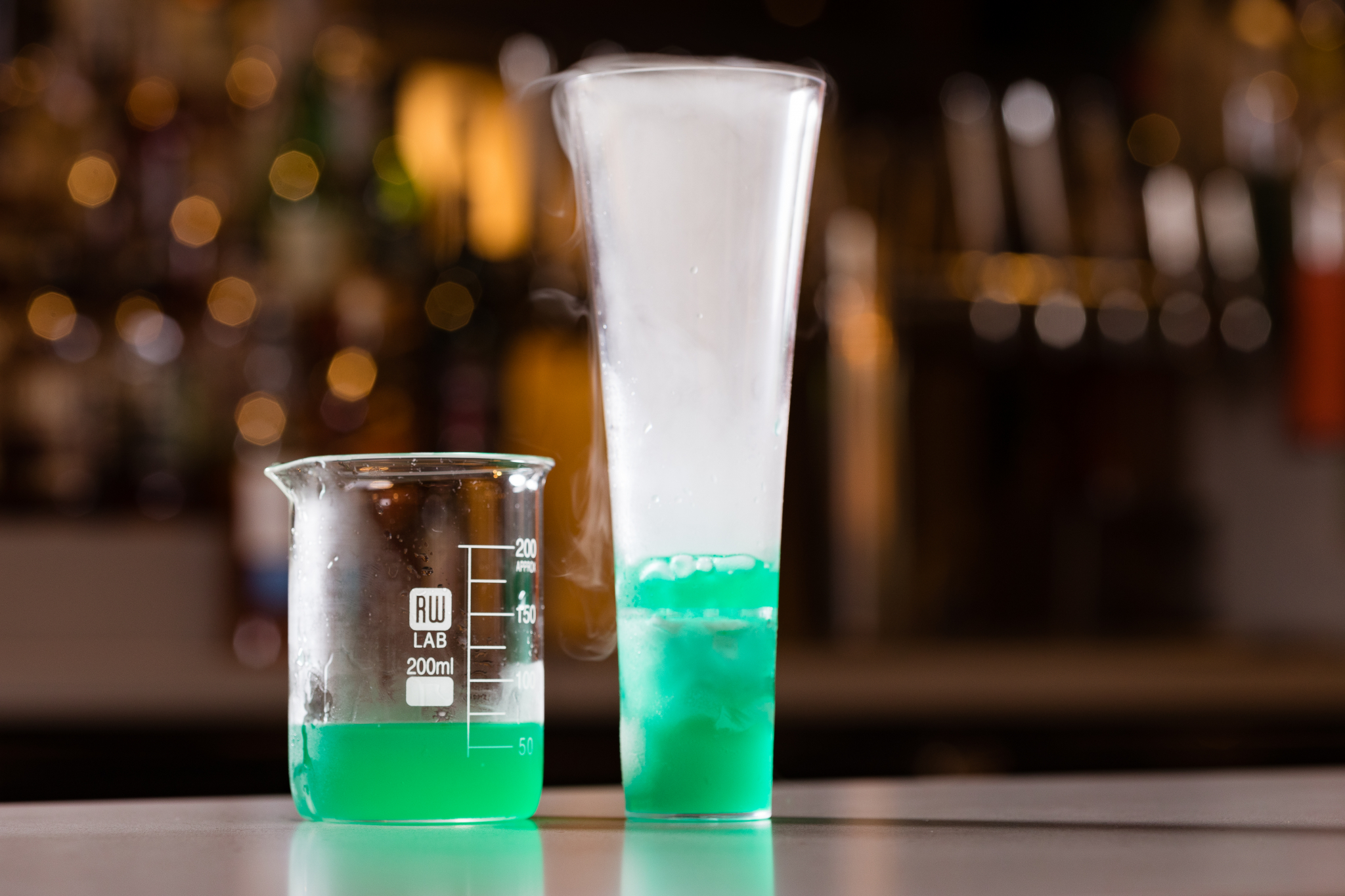 The Blazer. Yaaaas! (Photo submitted)
The Sour on 20th
Made of Boodles Gin, lemon and a simple malbec floater, this old school libation is perfect for sipping fireside on the patio.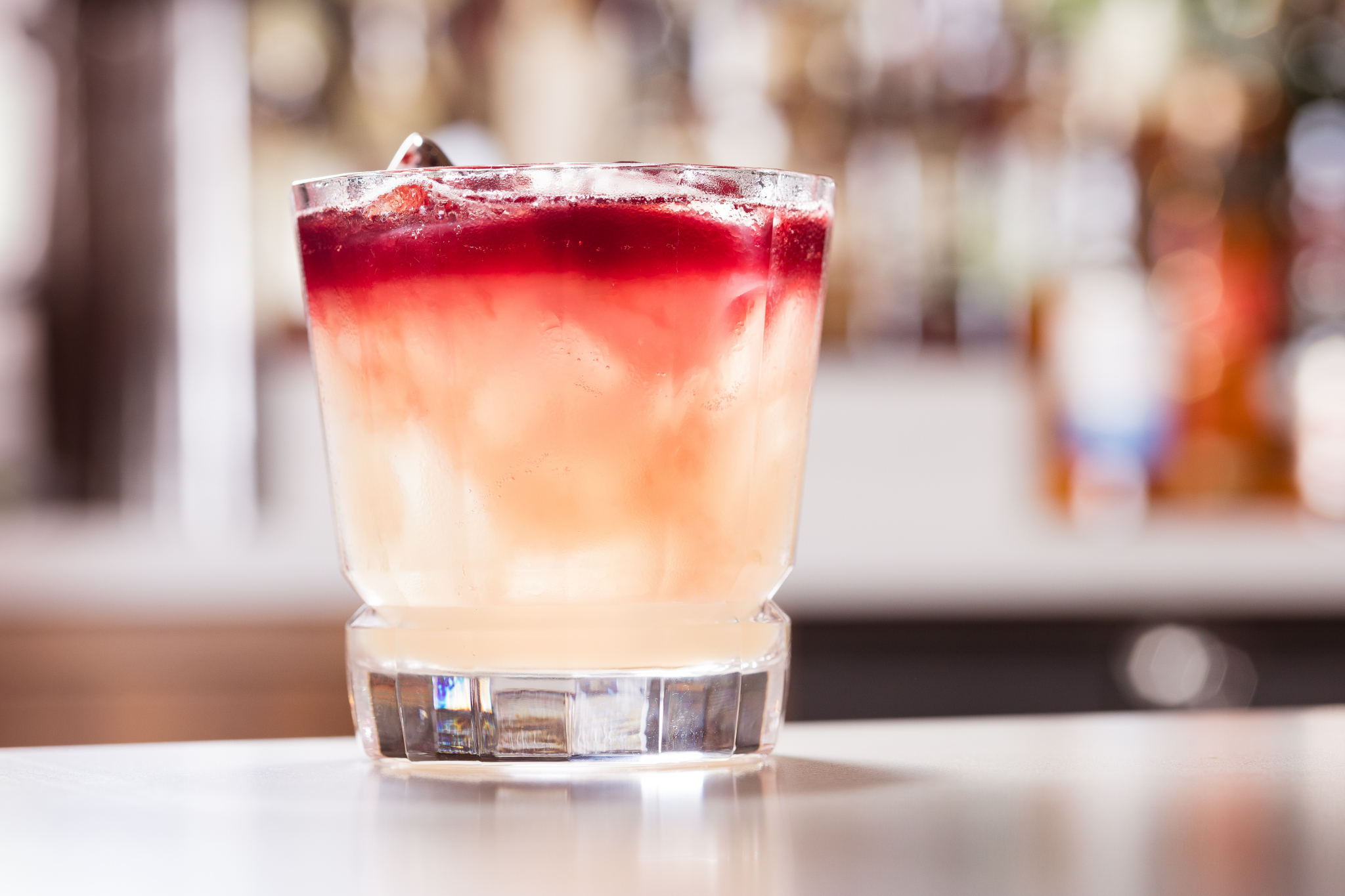 An Evening in BHAM
Order this for quick caffeine pick-me-up. Made with Sailor Jerry's spiced rum, cold brew Domaine Canton coffee and vanilla, this cocktail will put a little pep in your step for the night!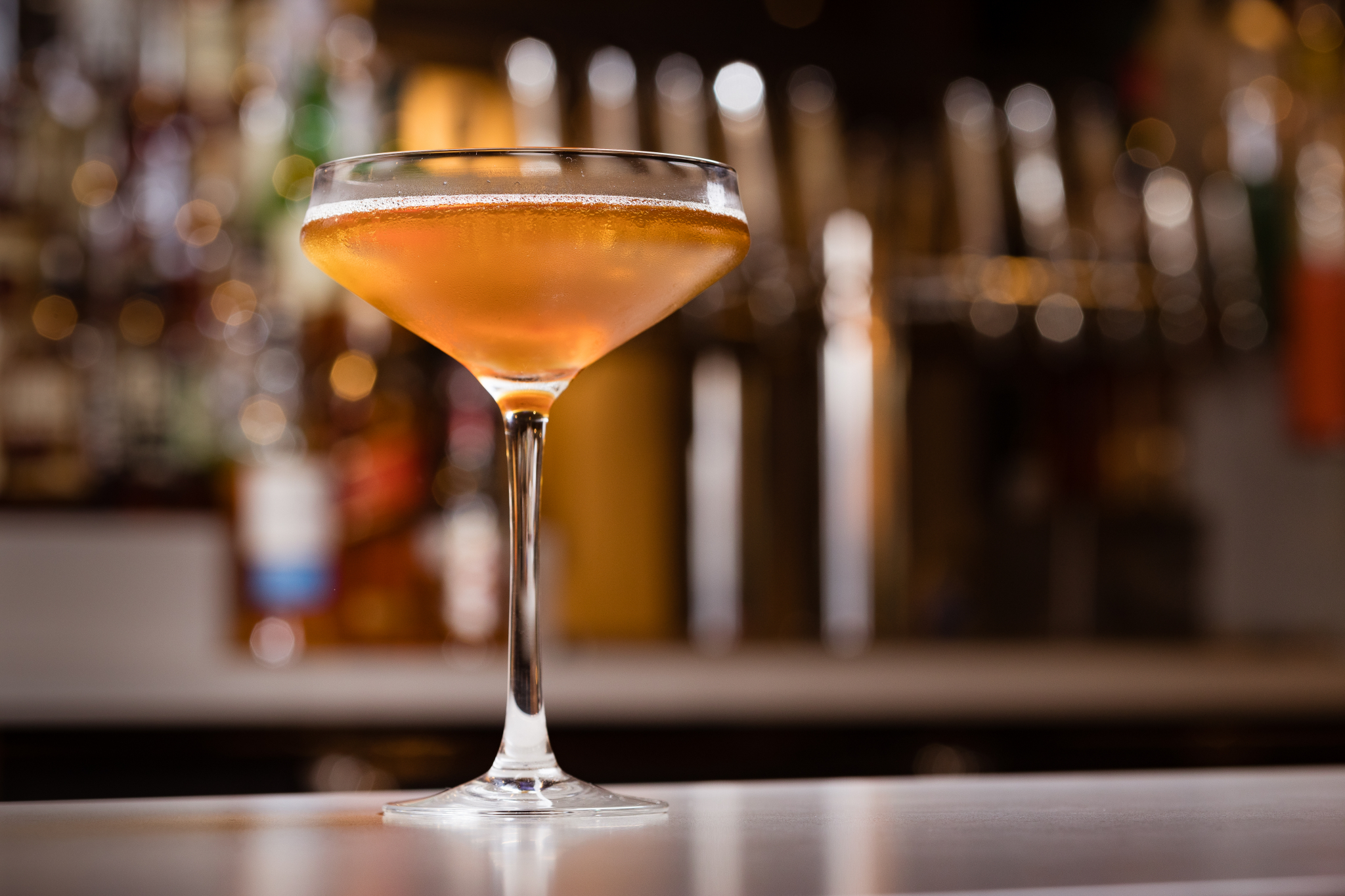 Five Corners Punch
This sweet and sour cocktail engages all senses with Buffalo Trace bourbon, ginger, local honey, Fernet-Branca Italian amaro and bitters.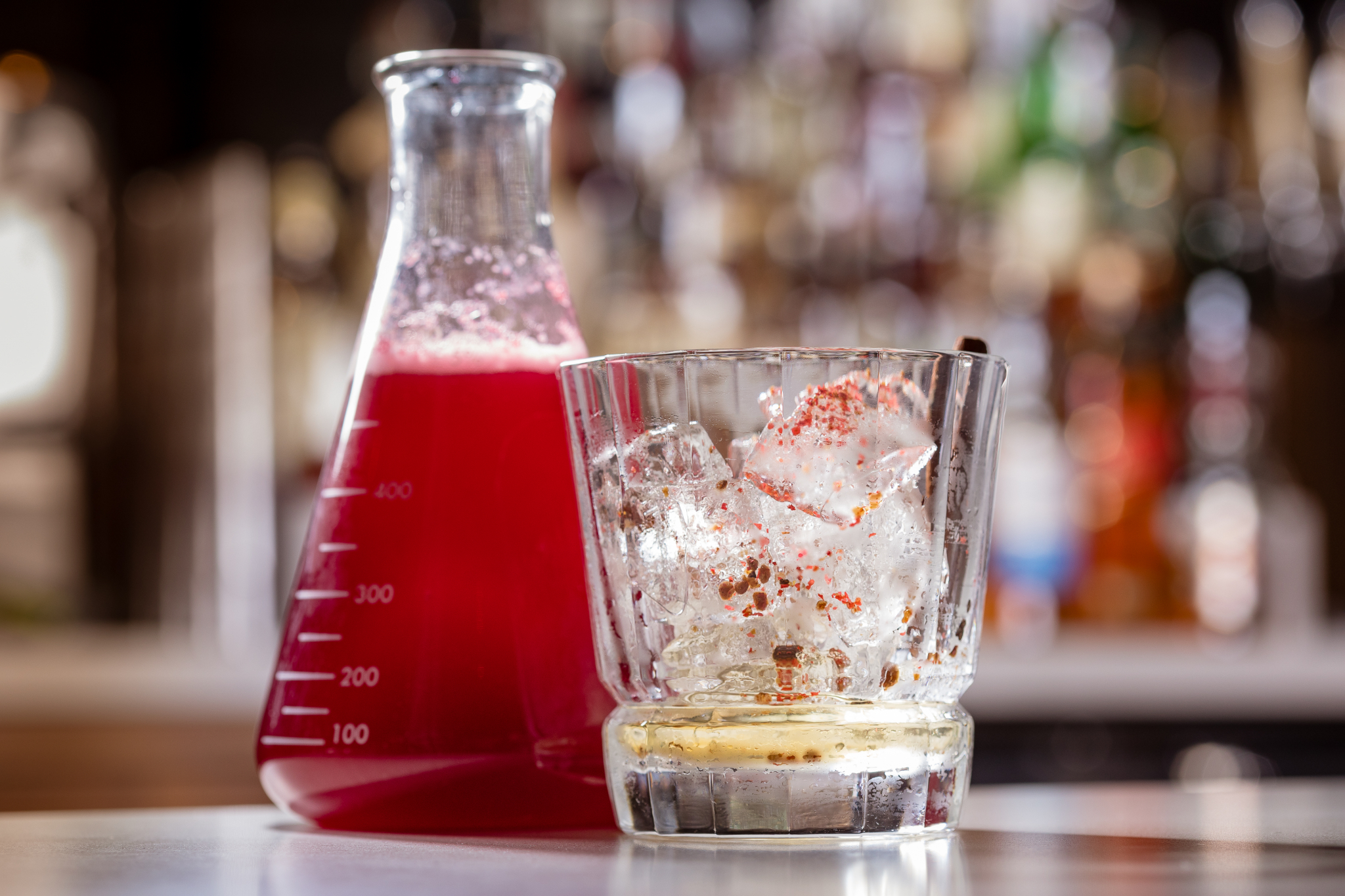 Real Sweet Tea
Concocted with Four Roses Yellow Label bourbon, Sambuca lemon liquor, cane syrup and mint, this drink contains the perfect ratio of bourbon and sweetness for a smooth, enjoyable flavor.
UAB discounts at The Lab
The Lab offers a 20 percent discount for all University of Alabama at Birmingham students, staff and employees for all food and non-alcoholic beverages. (Must have ID badge to receive discount.)
Live Music
Local jazz musicians frequent the patio when it's nice out. Check The Lab Facebook for an updated entertainment schedule.
Valentine's Day at The Lab
The Lab will offer a three course meal with wine pairing options on Valentine's Day Thursday, February 14. View the menu here and call to make your reservation.
Easy Access Parking
Complimentary parking for The Lab is located in the Hilton Parking deck on the corner of University Blvd. and 20th St. S. Valet is also available for a fee beginning mid February.
Send us your prettiest pics of drinks from The Lab. They might make it to Bham Now's Instagram.

Sponsored by: