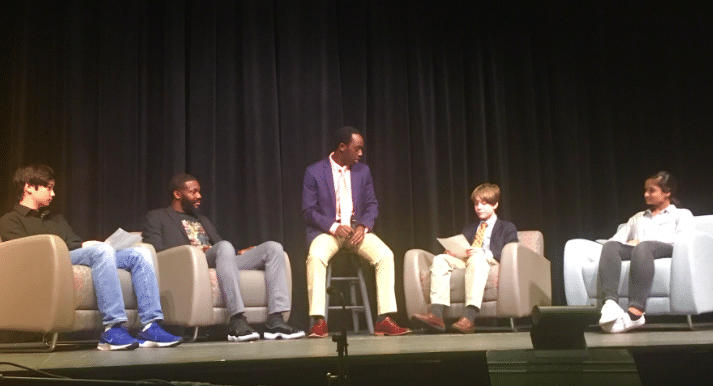 On Wednesday, Birmingham Mayor Randall Woodfin addressed a school-wide Black History Month Assembly at The Altamont School.
Invited by Altamont Middle School LEAD (a program of Altamont's Miree Leadership Center), Woodfin answered a wide range of questions from the Altamont community in a panel-style format. He touched on a number of topics including his own personal story growing up in North Birmingham and attending Morehouse College. He also talked about Birmingham's Civil Rights history, cultural issues, city initiatives, neighborhood gentrification, education, gun violence and ended with a call for the students in the audience to get involved in their community.
Empowered the students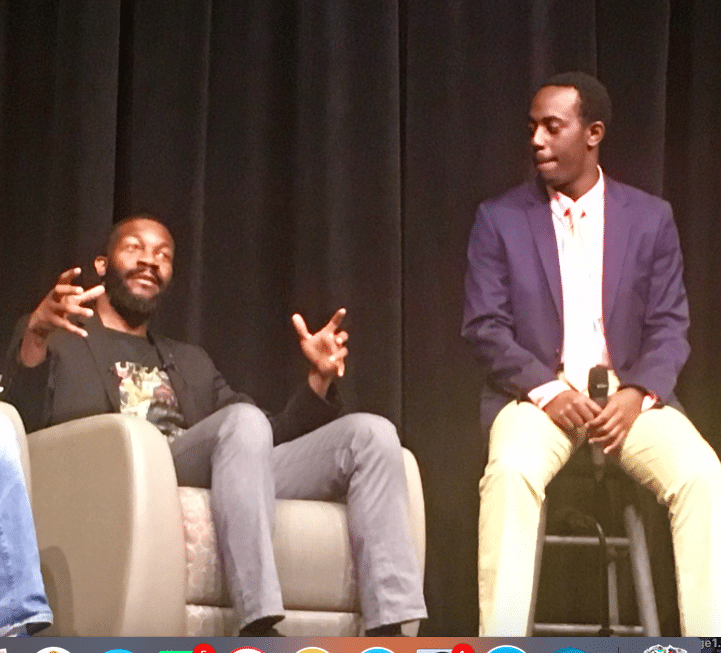 "It was a huge honor to have the mayor here today," said Altamont sophomore Matthew Mugweru, who moderated the panel and community discussion.

"I think the issues that he brought forward are so important, especially for the youth to hear. I think it empowered a lot of people, especially the conversation about the 'N word' and about Birmingham City Schools."
Birmingham Children's Crusade and change
Dressed casually, wearing a t-shirt and blazer, Woodfin talked about Birmingham's Civil Rights history and reminded the Altamont community of the Children's Crusade and how it brought about change.
"When the Civil Rights Movement activated children, when children moved to the front line of the movement, things started to shift. The Children's Crusade in Birmingham brought change. The youngest generation has always been responsible for making adults do what needs to be done," added Woodfin.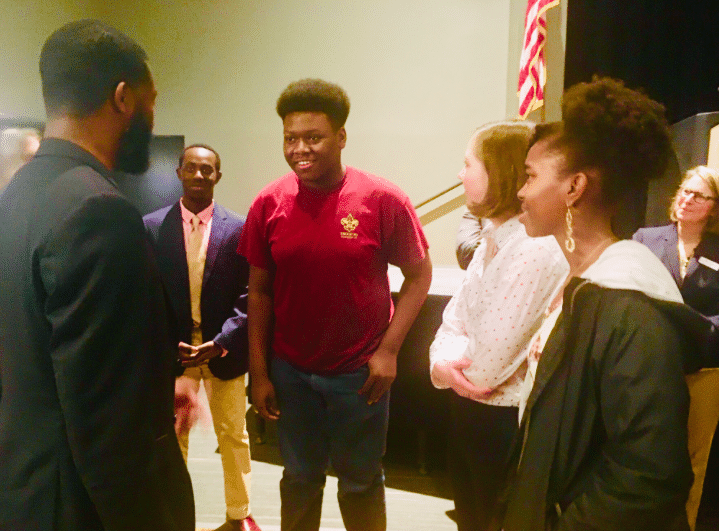 Building on that theme, Woodfin urged Altamont's middle and high school students to direct their passions toward making Birmingham a better place.
"There is so much passion in this audience. If I had the ability to talk to each of you individually, you would share with me your passion.

It may be eradicating homelessness. Fighting poverty. Make public transportation better. Some of you would fight to make access to healthy food better. Fight for the best recycling program in America or get rid of pollution. I can imagine so many other things [you would do] around education.

You don't have to wait till you are adults to own that passion. Join an organization. Be a champion and use your voice. And yes, you may not always have the blessing of your parents, but some things are bigger than us."
A call to action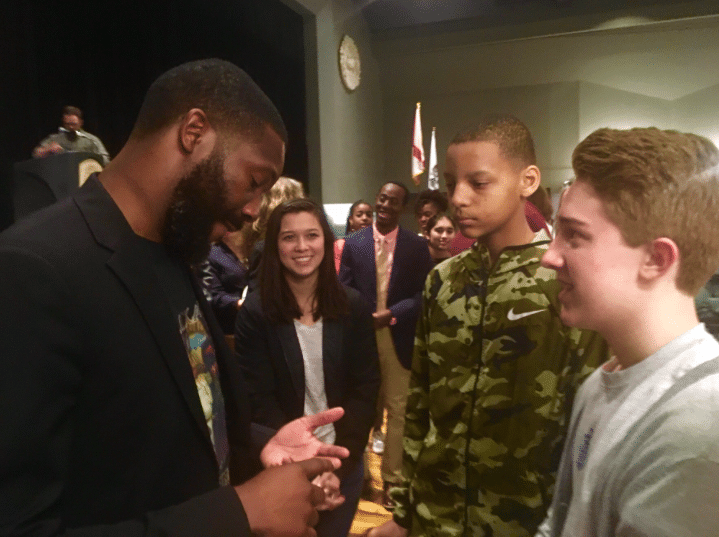 The Altamont community got more than a lecture about black history from the mayor. With black history interwoven in the discussion, he sent out a call to action.
Mugweru summed it up best:
"These are issues that are prevalent to our generation, and I think he empowered us to really take hold of OUR issues."
For additional excerpts from Mayor Woodfin's discussion with Altamont School students, visit the story on their website – HERE.