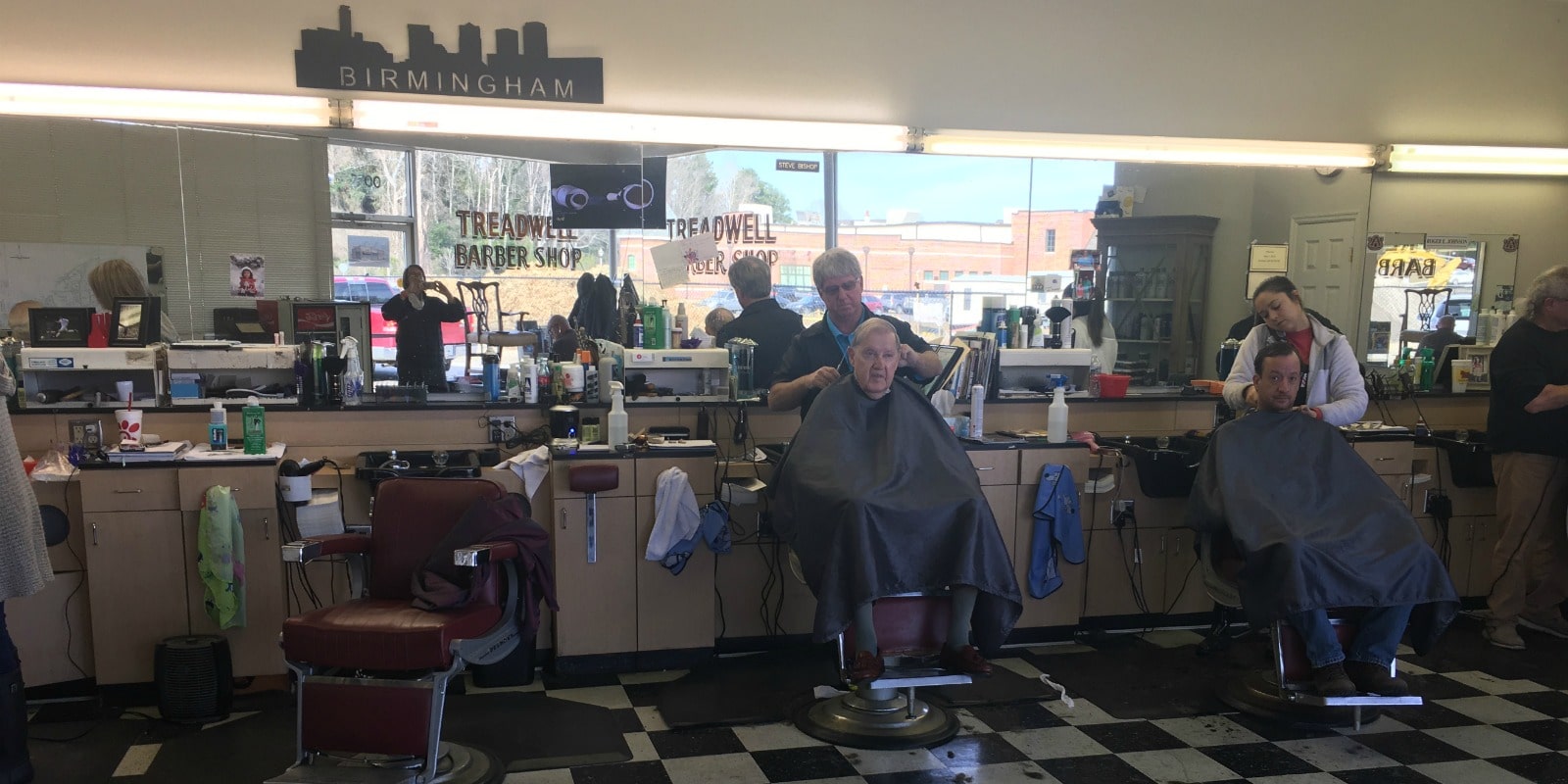 Birmingham boasts a number of barbershops. Since I've never been a barbershop girl, I had no idea what an important role barbershops play in the community of men. More than one of the owners of these local barbershops talked about being "pillars of the community," and bridging young men and church. They also provide a gathering place where men of all ages can talk about things that matter. My eyes are now open.
Read on for details about five local barbershops and two free barbershops in the park.
Treadwell's in Mountain Brook Village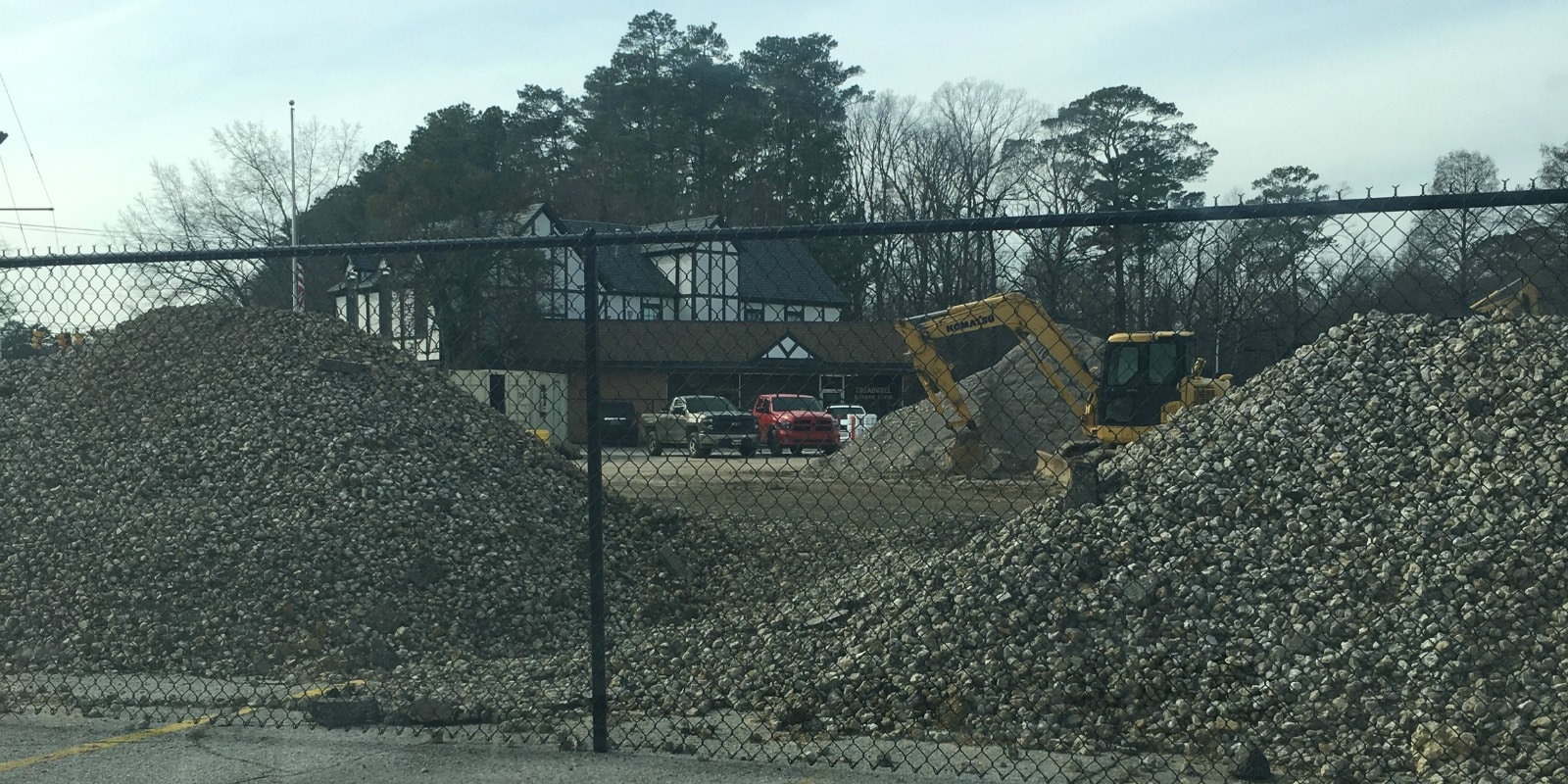 Smack dab in the middle of all that construction in Mountain Brook Village sits Treadwell's. They're still cutting hair and trimming beards like they've done for the past 58 years. Owner Steve Bishop assured me that they're staying in the same spot. And, they're getting a facelift and an upgrade. Many generations of guys from the same families have grown up in the chairs here. No doubt many more will do the same in years to come.
Find them at 2700 Culver Rd, Mountain Brook, AL 35223.

Talk of the Town Barber and Style, near the Carver Theater on 4th Avenue North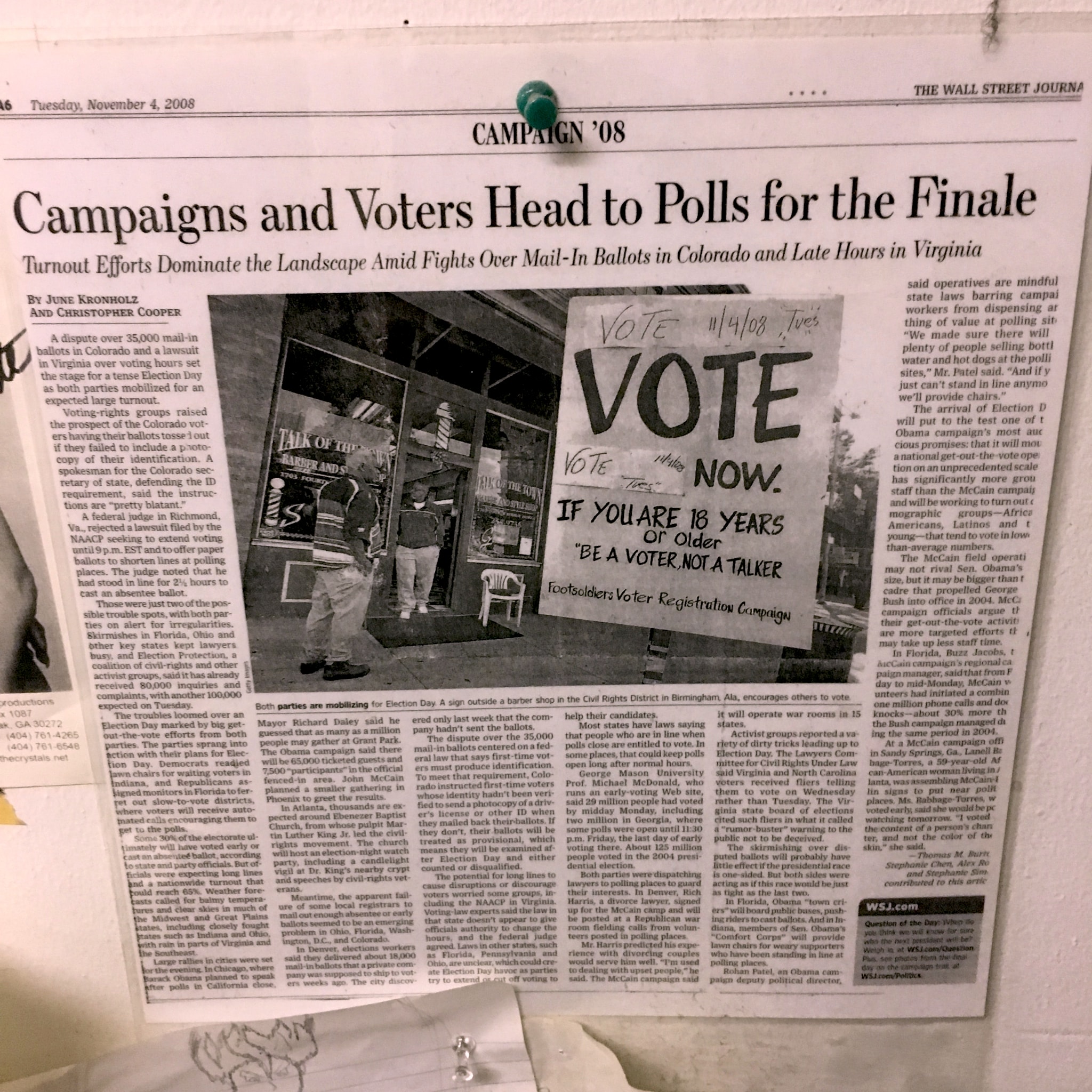 Of all the barbershops in the country, this is the only one that's registered over 500 voters. For over 30 years, they've been active and engaged in Birmingham and beyond. When I asked who was in charge, they all said, without hesitation, "Jesus Christ." Charles Hicks, the man who runs the shop, explained how they work to set young men on the right path. "We're between the church and the people. We care about our community." You can find everyone from lawyers to local leaders to Civil Rights legends here, talking about "things that matter."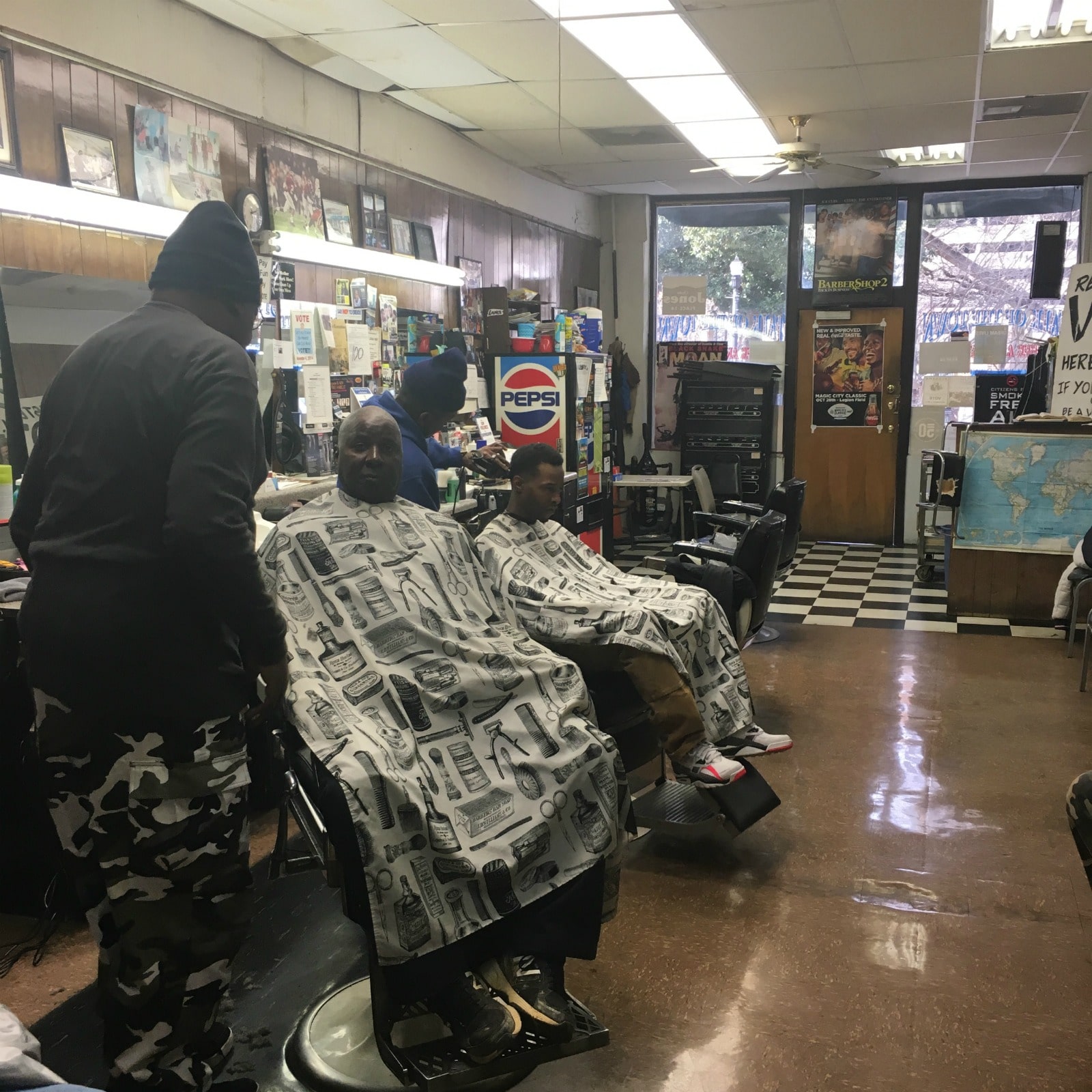 Find them at 1711 4th Ave N, Birmingham, AL 35203.
Genry's on 1st Ave N in Woodlawn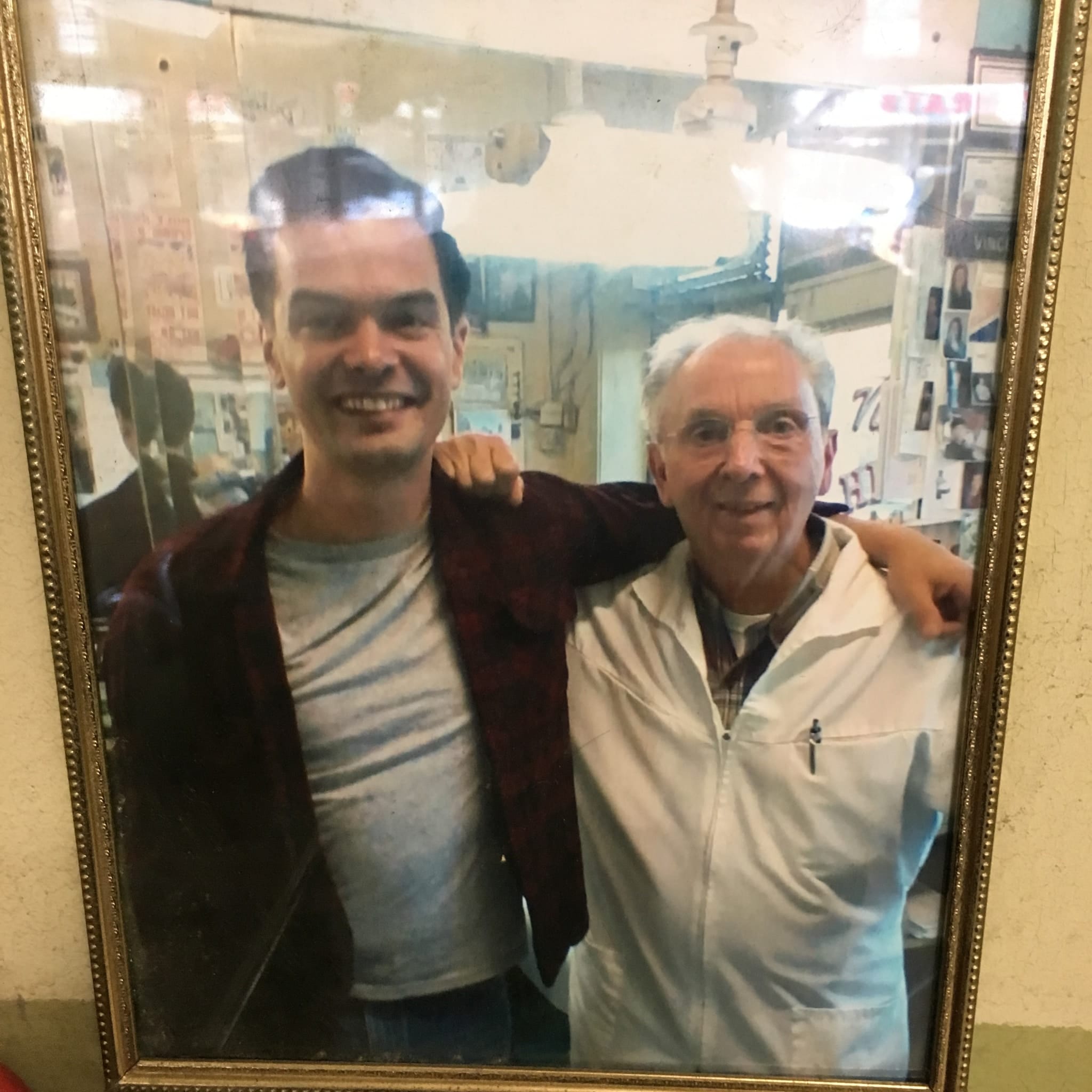 pronounced "JEN-ry's"
Believe it or not, this location has housed barbershops since 1904. When Hippodrome owner Vince Oliver died in 2018, Dan Sartain saw an opportunity. He'd been a longtime customer of Oliver's, and couldn't bear to see the place boarded up. So, the local musician partnered with veteran barber Bud Genry to create Genry's. When we walked in yesterday afternoon, their paperwork had just come through. They're looking forward to welcoming y'all to their shop. So head on down there. They're ready for you. Scissors in hand.
Find them at 5530 1st Ave N, Birmingham, AL 35212.
Birmingham House of Cuts in the Crestwood Festival Center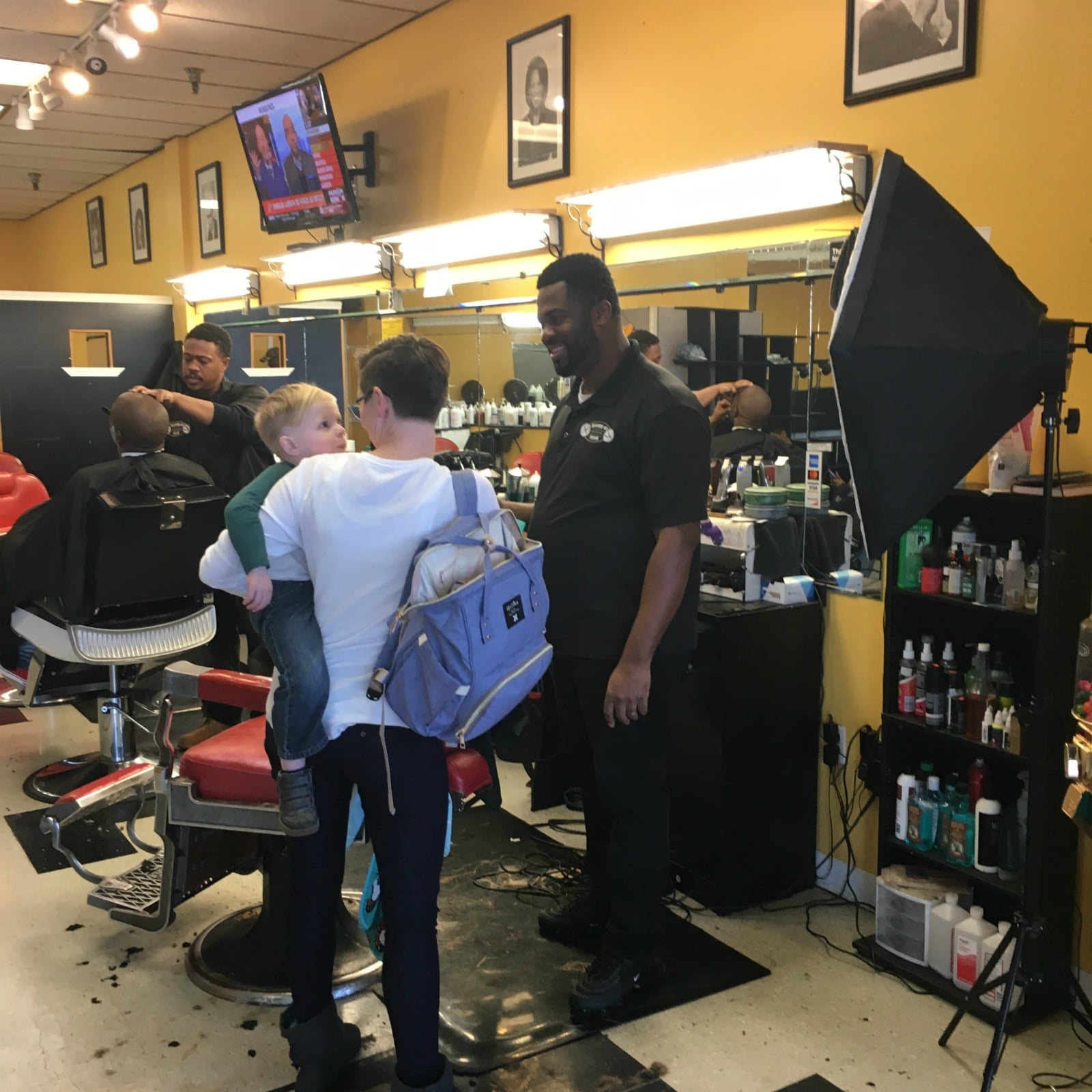 When owner Jimmy Shallow first came to the US at age 17 from the British Virgin Islands, he needed a job. So, like many a newcomer before him, he learned how to cut hair. He's been cutting hair ever since. Back in December he celebrated the 10-year anniversary of his shop. On any given day, you can see a diverse group of people of all ages waiting in line to get their hair cut. While we chatted, he finished up a mother-son duo. It was all smiles when he finished and the two had matching 'dos.
Find them at 7001 Crestwood Boulevard, Ste 1004, Irondale, AL 35210.
Newman's Classic Cuts in The Shoppes of Crestwood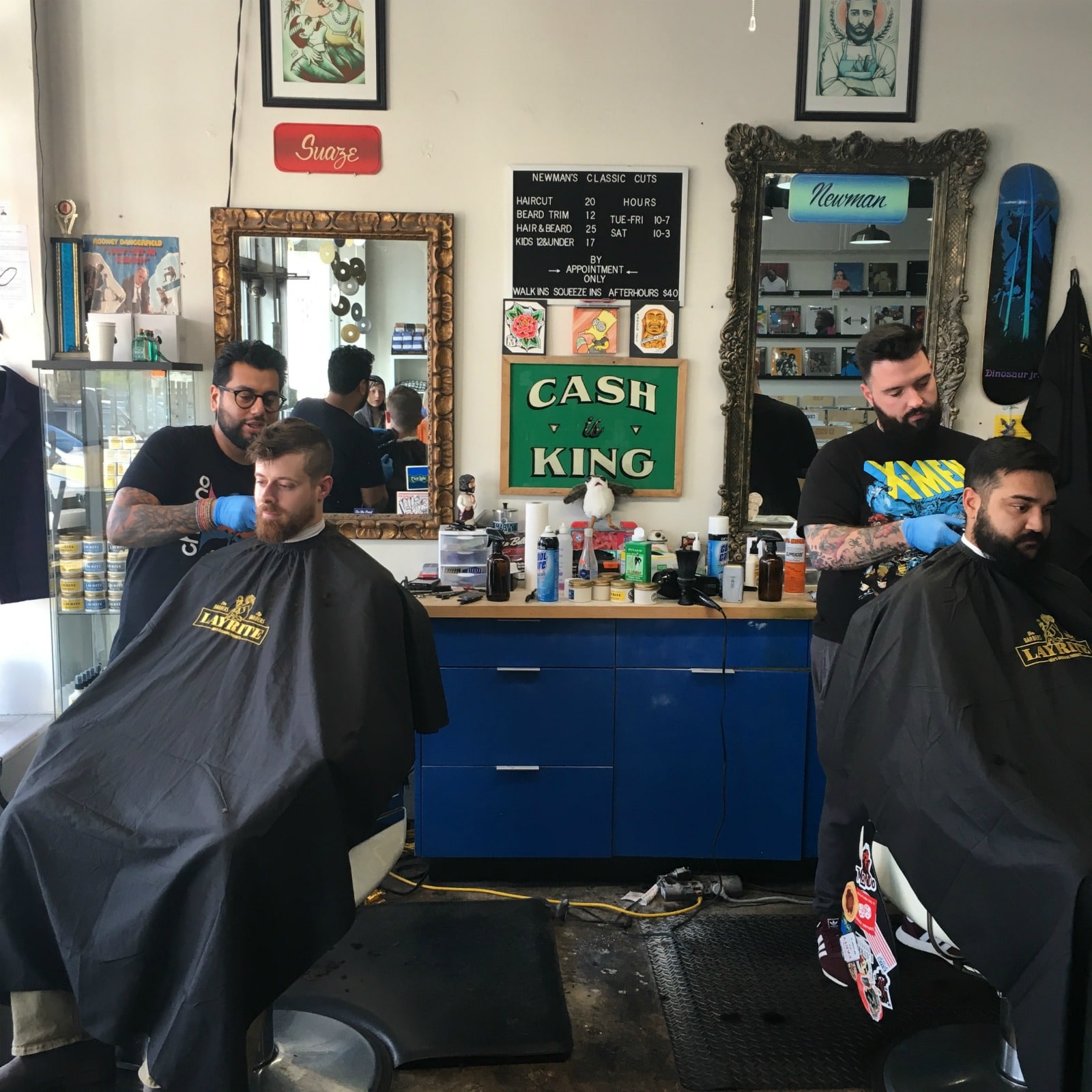 It's not every day you find a barber shop inside a record store. But why not? When owner Newman was looking for a place to rent four years ago, he found a fit with the folks at Seasick Records. When fellow barber AP came on board, he was in heaven, since he—get this—is a DJ who only does vinyl. Which means that he gets to indulge his two passions—hair and music—at the same time. Customers love the inclusive and welcoming vibe, not to mention the good music.
Find them at 5508 Crestwood Blvd, Birmingham, AL 35212.
---
While some folks take things like a shave and a haircut for granted, others can't. If you don't have a place to stay, or wonder where your next meal is coming from, a haircut isn't the highest priority. But it sure does make a big difference to how you feel.
Thankfully, a couple of big-hearted groups in Birmingham offer free haircuts.

Barbers Blessing Birmingham in Linn Park—The Barbershop Collective does monthly free haircuts in Linn Park and around town.
Just People Project's Just Serve Day in Linn Park—The Just People Project holds an annual "Just Serve" Day in Linn Park. A free barbershop is part of this event.
---
Whether you've been a barbershop kid since day one, or if you've always been curious, you might want to check out one of these local shops.
And, while we're at it, why don't you tell us: what's your favorite barbershop, Birmingham?