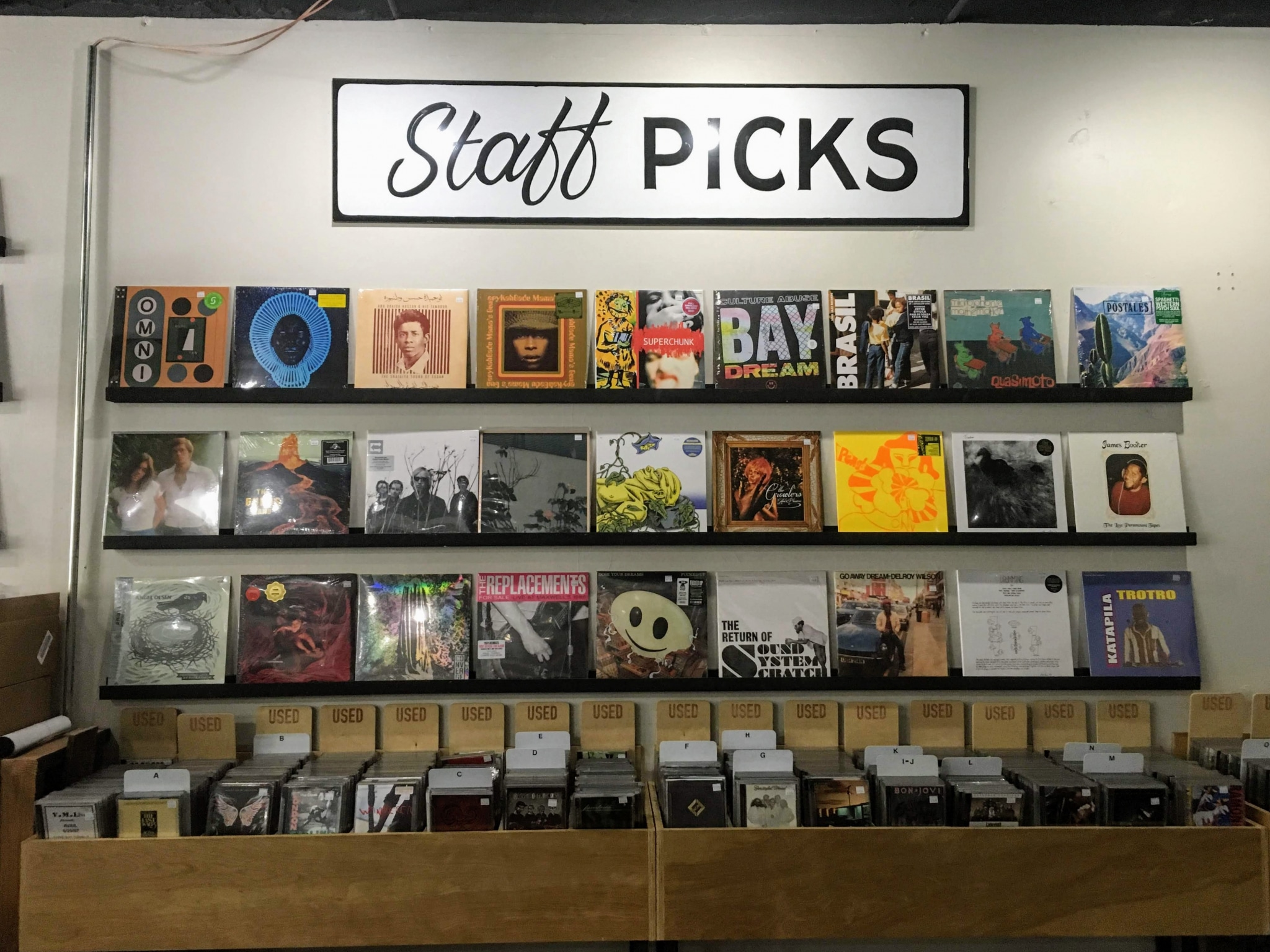 Sometimes a scavenger hunt is a lot of fun, and a recent trip to three Birmingham comic book stores and two record stores was no exception. I was on a quest to find the most expensive item in some of Birmingham's comic book stores and record stores. So, my kids and I hopped in the car and went exploring. Here's what we found.
Avondale's Sanctum Tattoos and Comics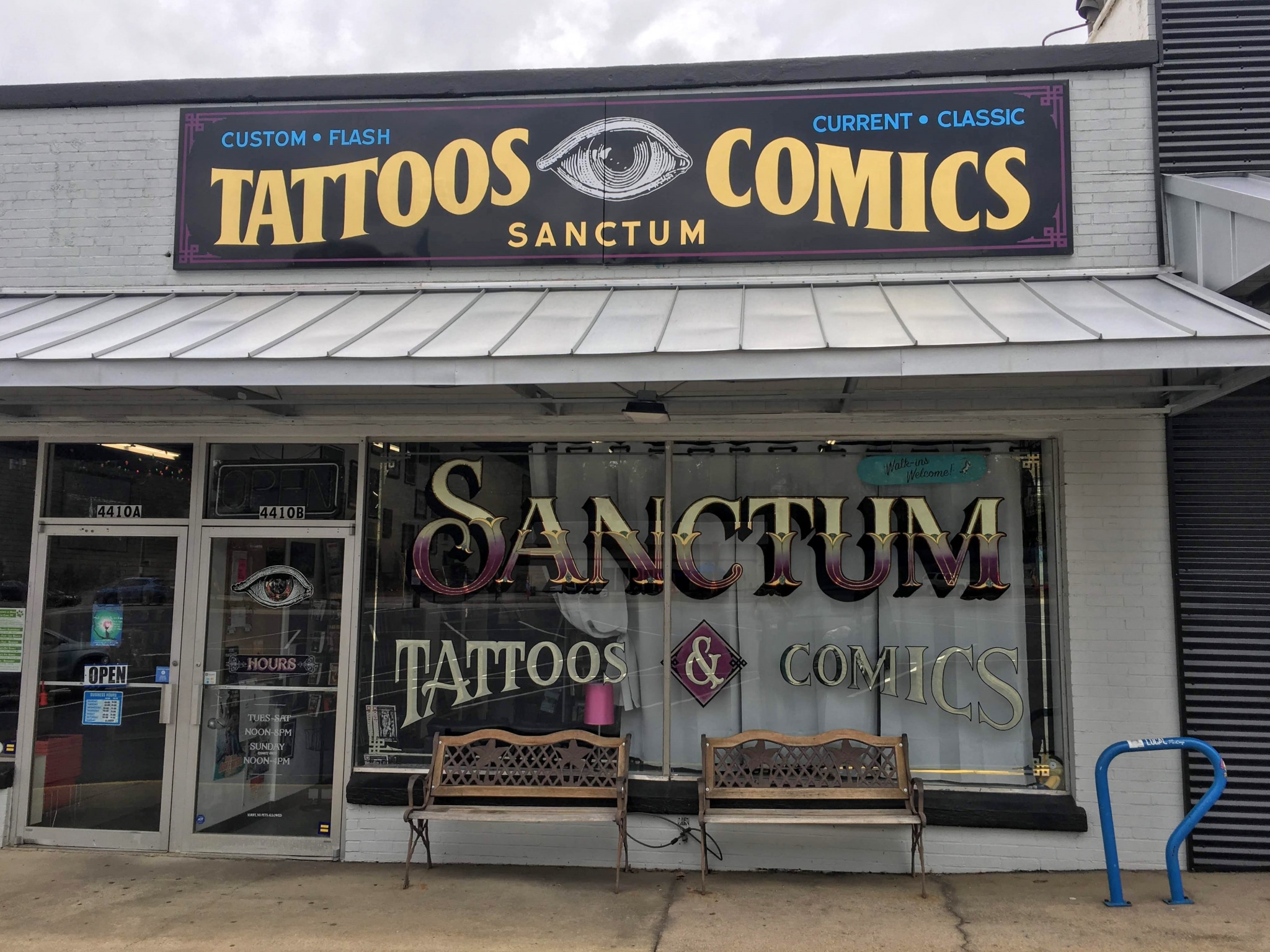 In the same strip mall as Tropicaleo, and upstairs from Mom's Basement, Sanctum Tattoos + Comics is home to both an eclectic selection of comic books and a tattoo shop. We chatted with Aaron Hamilton, one of Sanctum's owners, and asked him to show us their most expensive item.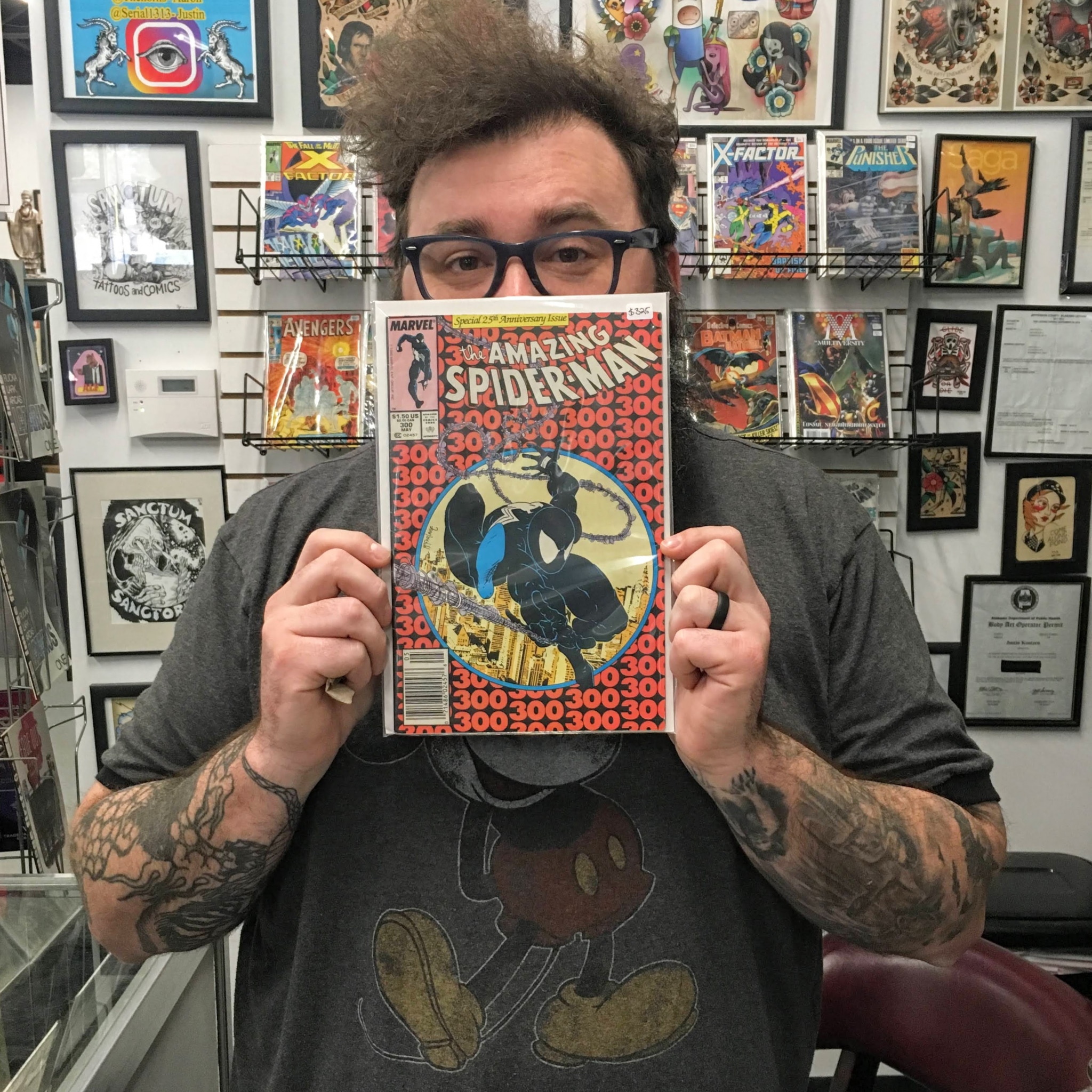 He showed us this Spider-Man 300. It's the first time Venom makes an appearance, and it's valued at $325.
If you want to go check out Sanctum Tattoos and Comics, you can find them at 4410 B 4th Ave. South, Birmingham, AL 35222, (205) 201-6862.
Southside's Charlemagne Record Exchange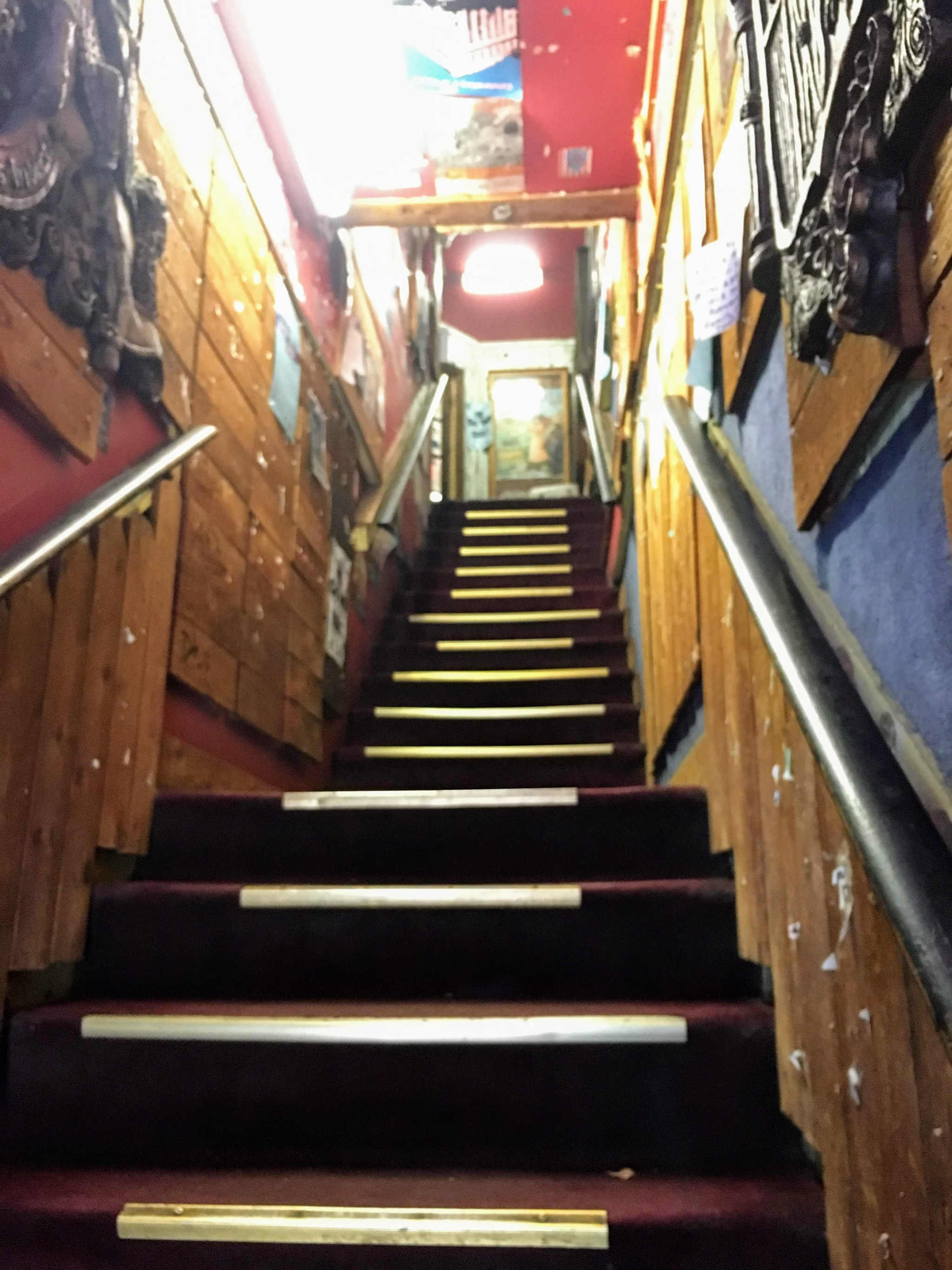 For 41 years, Charlemagne Record Exchange has initiated generations into the joys of vinyl treasure hunting. After climbing the steep stairwell, I chatted with owner Marian Rosato about the highest priced item in her shop.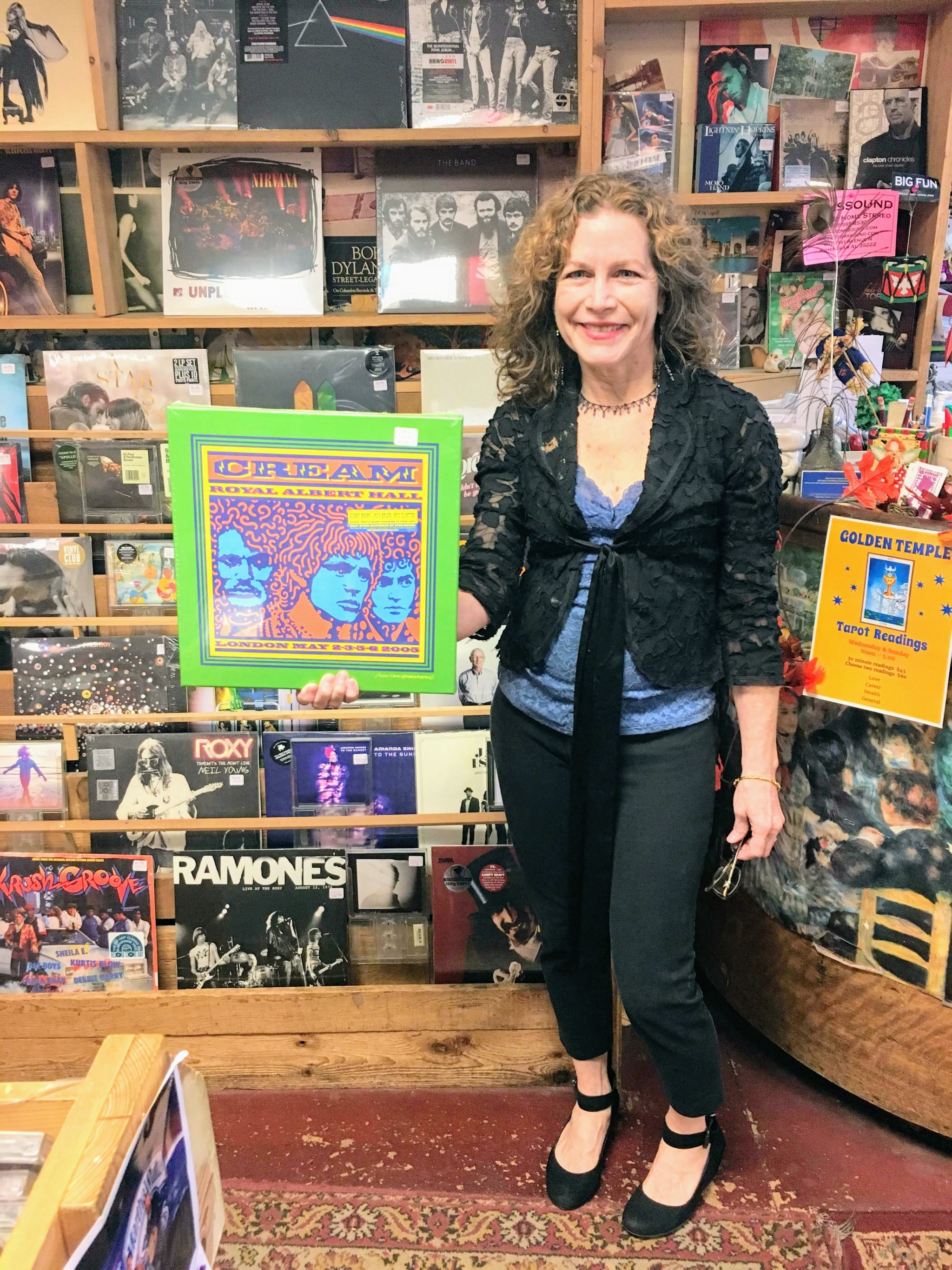 After a moment's thought, she pulled out this Record Store Day limited release box set for $99.98. The band is Cream, including Eric Clapton, and this 2005 concert at London's Royal Albert Hall was their second appearance since their "last concert" nearly four decades before in 1968.
Here's a video of "Sunshine of Your Love" from that same show.
If you've never been to Charlemagne's, and you own a record player, you need to check them out at 1924 11th Ave S, Birmingham, AL 35205, (205) 322-5349. If you don't own a record player, Seasick Records in Crestwood has you covered.

Irondale's Superior Comics and Games
At the Crestwood Festival Center, in an unassuming strip mall across from Home Depot, The Edge 12 Movie Theater, and just down from Bargain Hunt, you'll find Superior Comics and Games.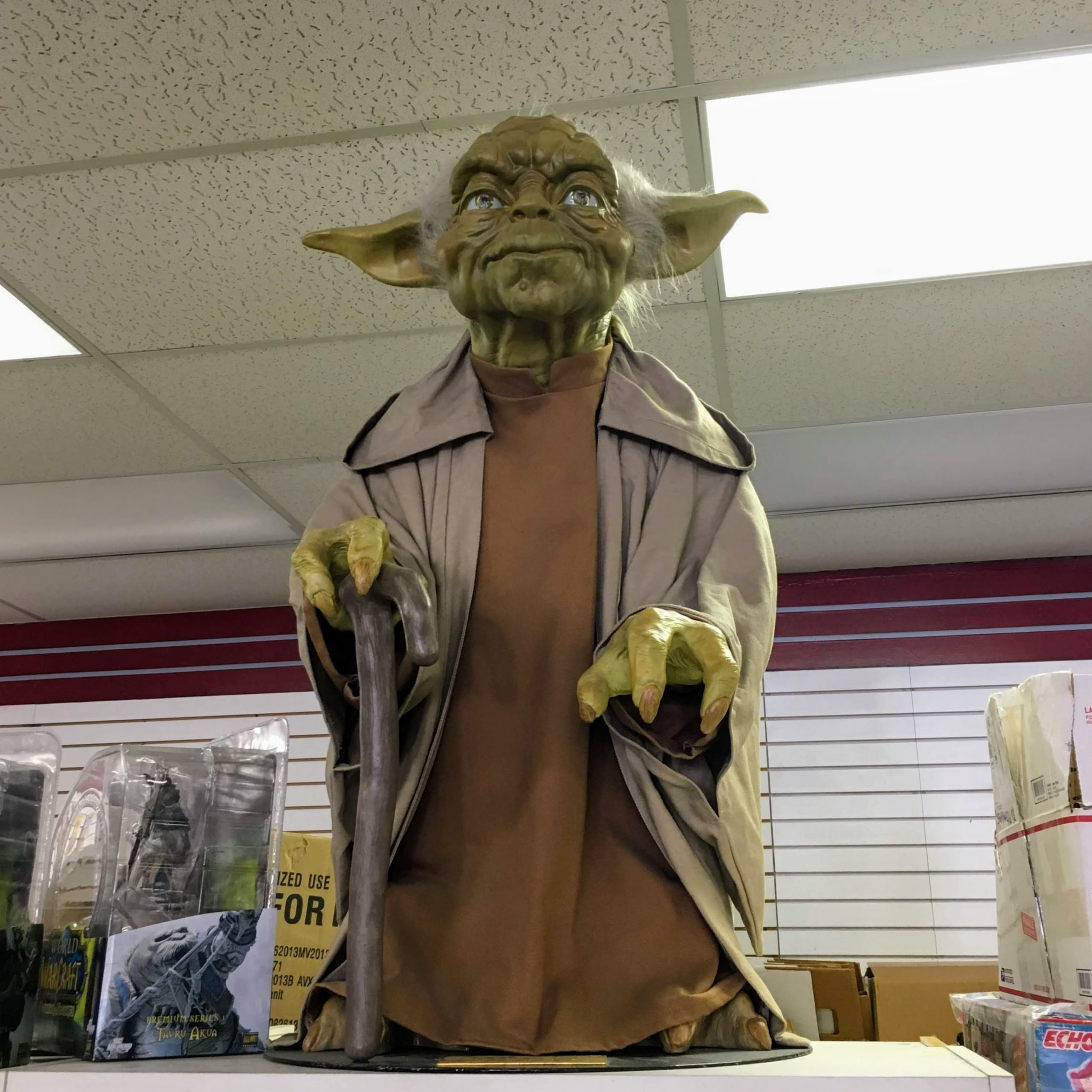 Not so hidden, among the many comic books and games in the store, stands a life-size replica of Yoda. This guy was part of a Blockbuster Video Stores display, right around the time of the release of the Phantom Menace. (If you've never been inside a Blockbuster, never fear – there is, apparently, one still left in Bend, Oregon.) Believe it or not, this little guy is valued right around $900.
Visit Superior Comics and Games at 7001 Crestwood Blvd #604, Birmingham, AL 35210, (205) 202-2099.

Crestwood's Seasick Records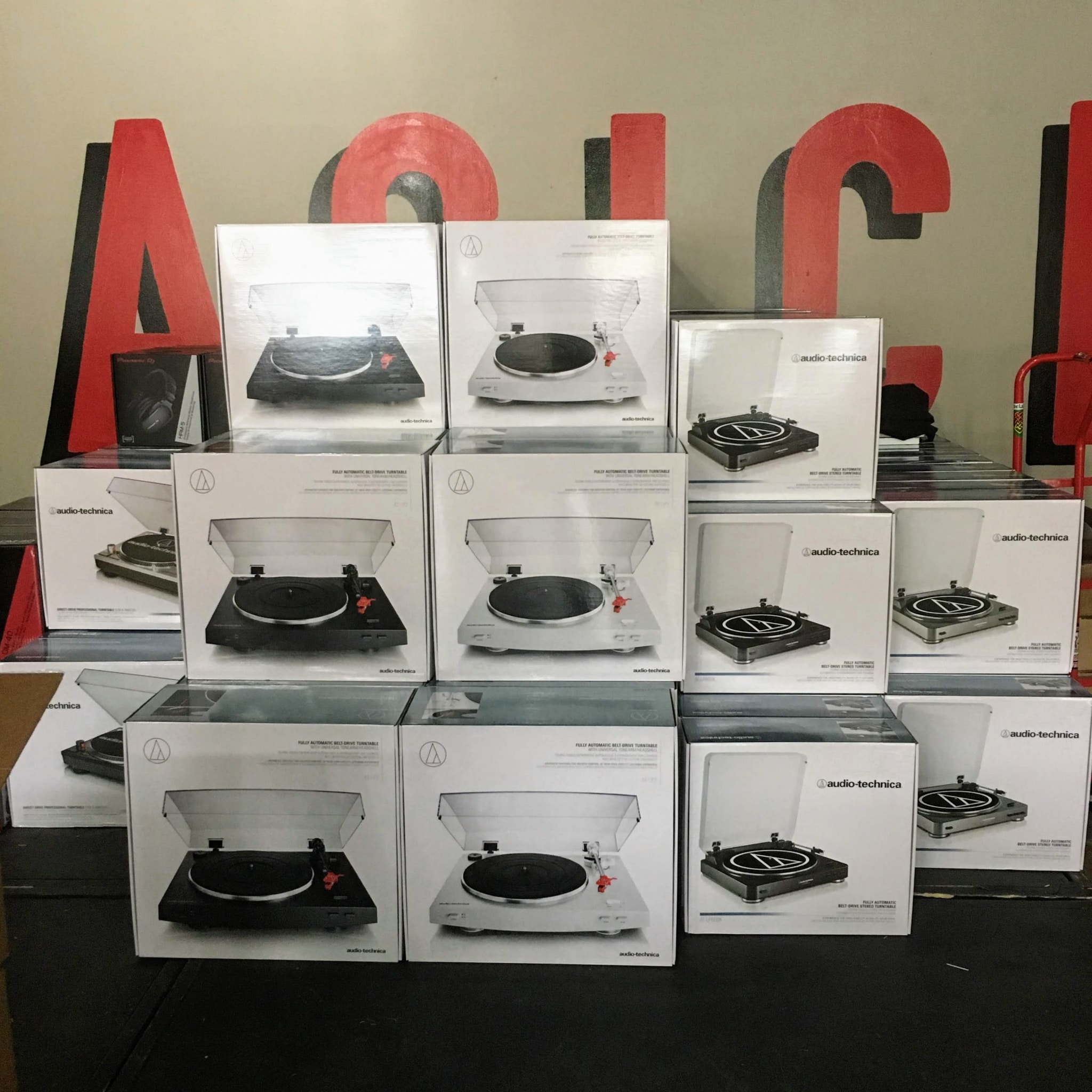 Seasick Records, located right between Avondale and Irondale in Birmingham's Crestwood neighborhood, is a great place to shop for records, pick up a record player, or get your hair cut. Yes, they have an in-house barber. Because why not?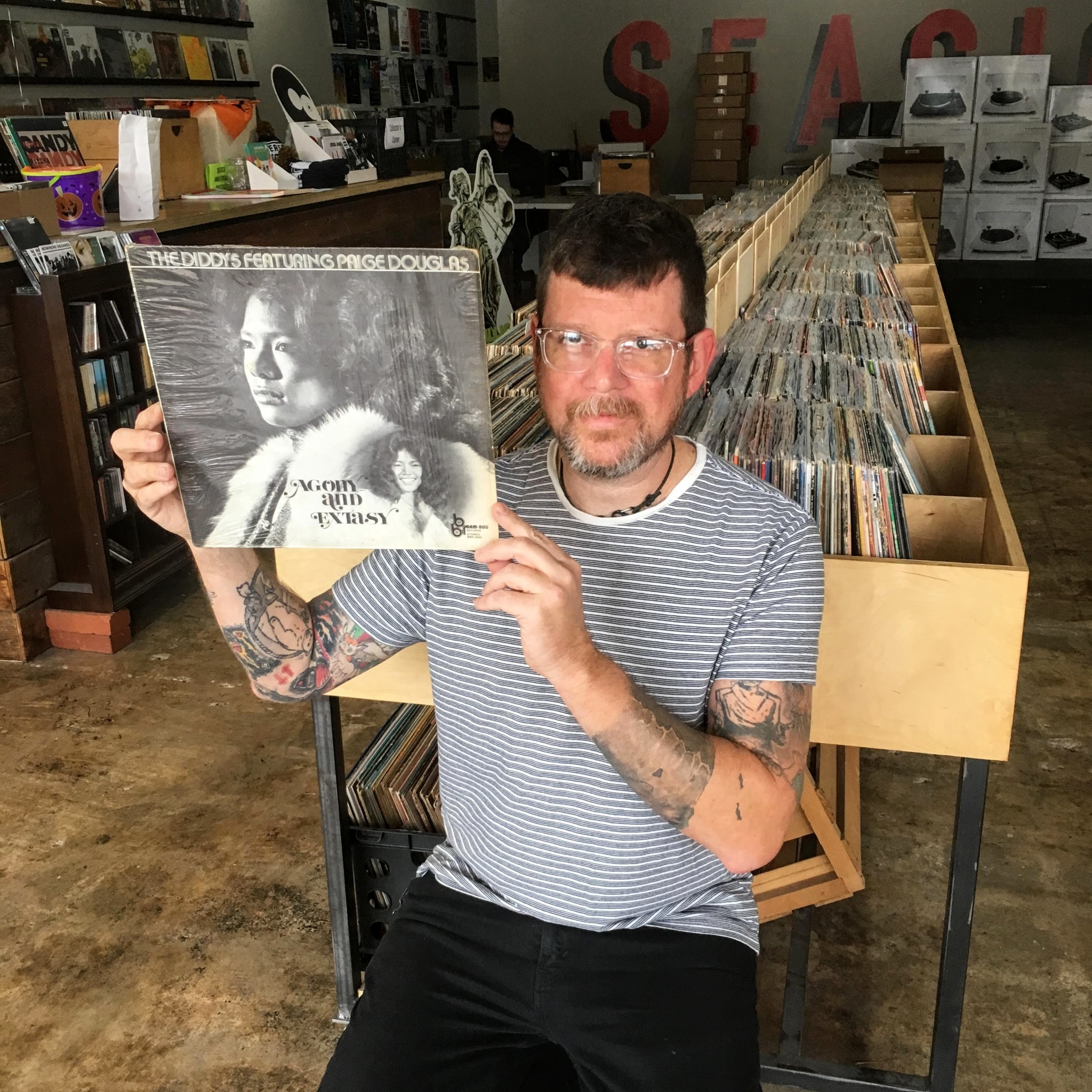 Manager Matt Seward went into the back and brought out a pristine copy of this little treasure from 1977: Philadelphia private label Bam-Buu Records' "Agony and Extasy" by The Diddys featuring Paige Douglas. Apparently there are very few of these records from back when disco wasn't retro, and according to Seward and Discogs, "they're valued very highly." This one will set you back a cool $600.
Listen here to "Intergalactic Love Song," to get a taste of The Diddys.
You'll find Seasick Records at 5508 Crestwood Blvd, Birmingham, AL 35212, (205) 677-3166.

Cahaba Heights' Legion Comics and Games
If you're a hardcore comic book fan or collector, then Paul Stewart is your guy. He owns both Legion and Superior, and has an encyclopedic knowledge of the massive inventory in both stores. That said, the quest for expensive items in Birmingham's comic book stores and record stores turned up the most treasures at Legion Comics and Games.
So, rather than just pick one, here are five. And, if you want more details on the fine art of comic book grading check out this tutorial from the folks at Heritage Auctions.
Number 5: Batman Vol. 1 27, featuring "The Penguin's Apprentice"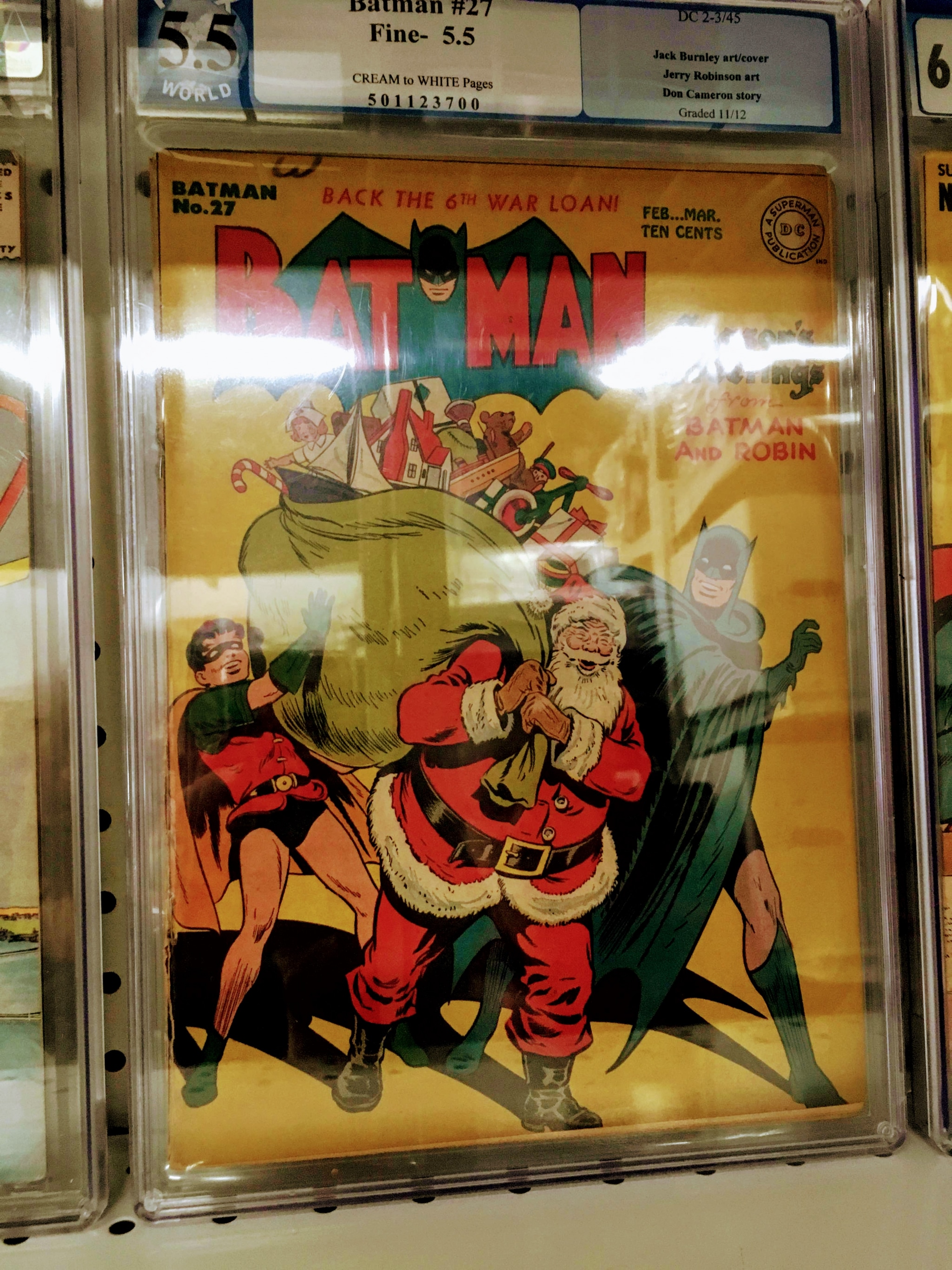 With a 5.5 grade, this Christmas-themed Batman + Robin from February, 1945, is valued at $800.

Numbers 4 + 3: Superman No. 27 + Superman No. 4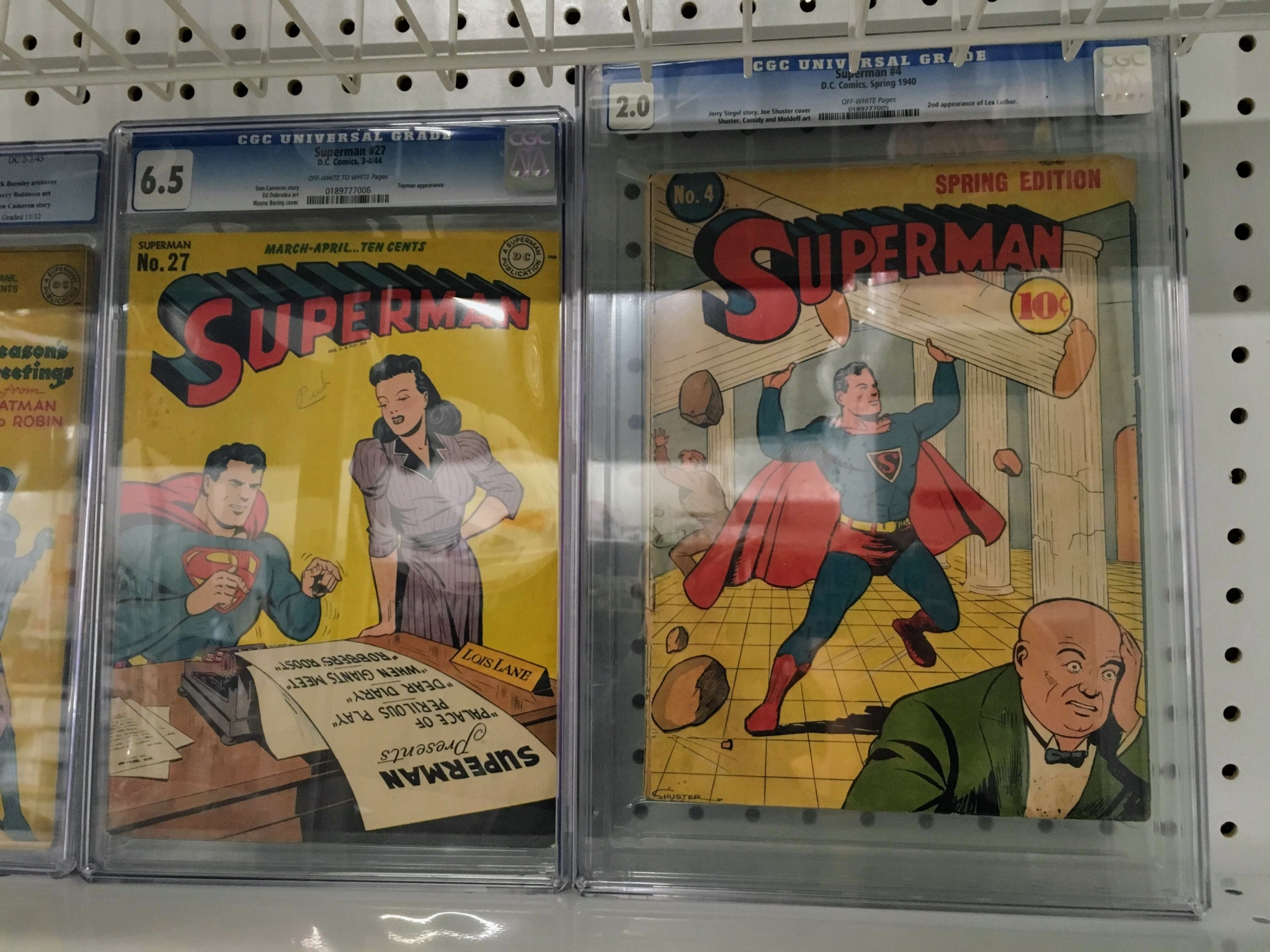 Superman No. 27 is from the first series, back in 1939. Because it's a really early Superman with a decent grade, it's valued at $1,000.
Superman No. 4, also from the first series, is one of Superman's very early appearances. This one is valued at $2,000.

Number 2: Showcase No. 22, Green Lantern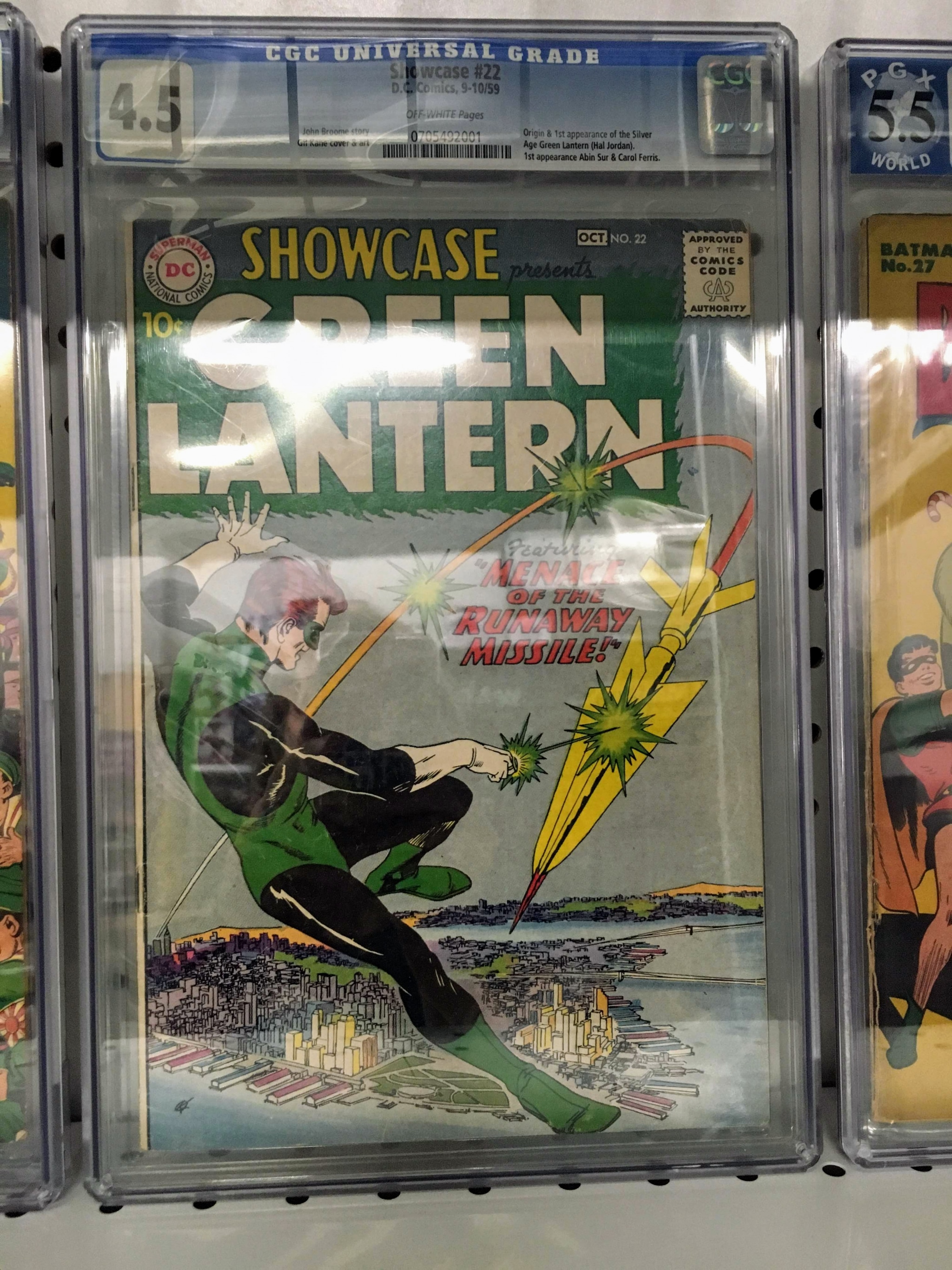 In this 1959 Silver Age Showcase Vol. 1 No. 22, Hal Jordan makes his first appearance as the Green Lantern. With a 4.5 score, this one is valued around $4,250.

Number 1: USA Comics Vol. 1 No. 10, Captain America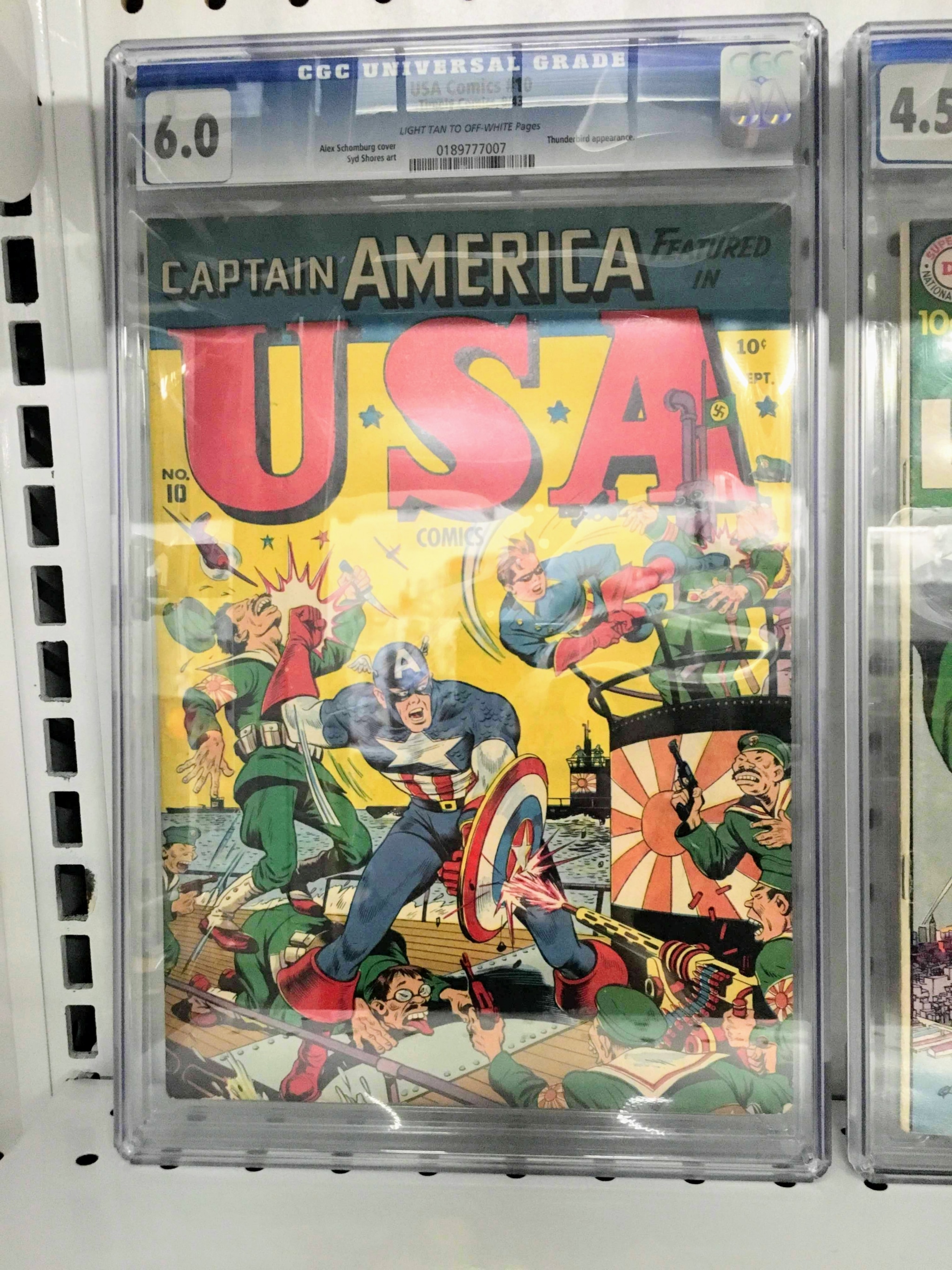 This one, from September 1943, otherwise known as the Golden Age of comics, features an early appearance of Captain America. According to Stewart, "you rarely see a Golden Age comic from Timely Comics, the publisher of USA Comics." At a 4.0, which is a high grade for this era, this one is valued right around $8,000, making it by far the most expensive item in Birmingham's Record and comic book stores.
Legion Comics and Games is in a strip mall behind The Olive Branch and near Doodle's at 3248 Cahaba Heights Rd, Birmingham, AL 35243, (205) 970-0999.
---
Whether you're a collector, a fan, or just a curiosity-seeker, Birmingham has some great treasures hiding in its record and comic book stores. If you decide to go exploring, be sure to check all stores for hours.