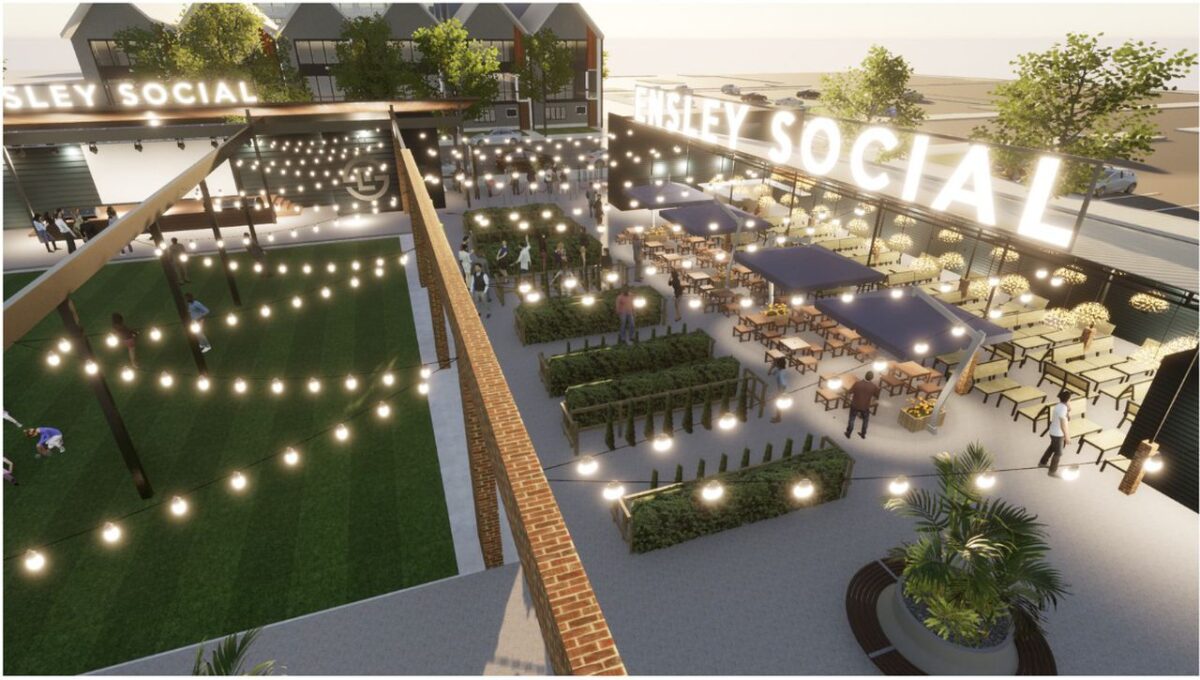 Parker & Associates is teaming up with a variety of Birmingham companies to bring a new entertainment site to Ensley. Ensley Social is currently in development and addresses community needs. Keep reading to learn more.
What to expect
Ensley Social seeks to engage the entire city of Birmingham, from residents to tourists, all while creating a more vibrant community that is already rich with history. Here's a look at what the mixed-used entertainment area will include:
An amphitheater
A garden that opens up to green space
A large bar area
A living space with townhomes + condos
"Ensley Social addresses the needs that many people within the community talk about. One thing that we consistently hear is food options. We address this with our new food truck stalls being available. We also cover diversity in our housing options with townhome structures, an affordable housing condo tower and our market rate condo tower. We also made sure to cover the entertainment piece by including a garden bar and amphitheater."

Andre'a Parker, President + CEO, Parker & Associates
Ensley Social is also stepping up to help local startup companies and food trucks.
"Our market stalls will be an incubator structure where startups can come and test their products in a brick-and-mortar structure. This way, the company wll be able to determine if they truly want to move into a brick-and-mortar or not."

Andre'a Parker, President + CEO, Parker & Associates
It takes a team
Many local Alabama companies have supported Parker & Associates in its creation of Ensley Social. Some include:
"Being a native of the Ensley community, I've witnessed over time Ensley as a thriving community, but also have watched many citizens and businesses move away. It's important that we bring something back to our community that can restart the pulse, give it a heartbeat and bring it back to life. We believe Ensley Social will do just that."

Andre'a Parker, President + CEO, Parker & Associates
Location
Ensley Social is situated on five acres and is adjacent to 22nd Street, which runs into the development at Ensley High School and Avenue E, only a few blocks from Tuxedo Junction and the new Ramsay McCormick development.
Ensley Social hopes to open sometime in 2024.
For the latest, buzziest news, sign up for our FREE newsletter and follow us on Instagram + Facebook.