Sponsored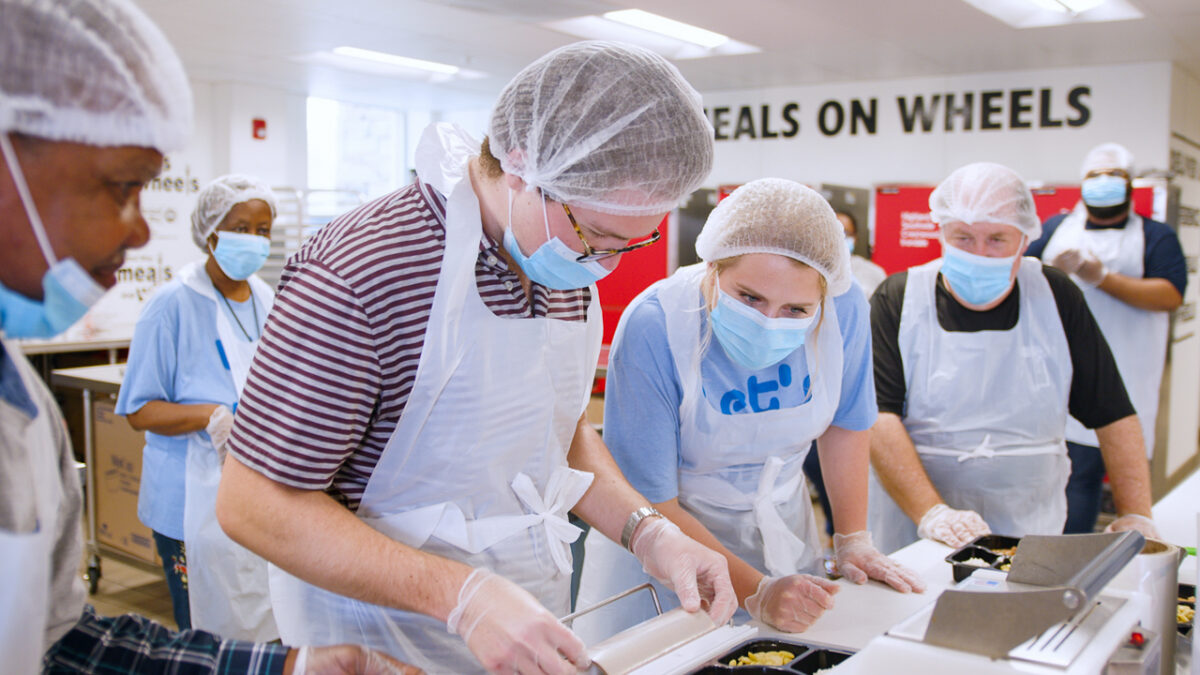 Our team at Bham Now was able to go out and volunteer with Meals on Wheels (MOW) last week and let's just say, we'll definitely be back. Whether you're working in the kitchen, stocking the pantry or out delivering meals, it's an awesome, impactful way to spend a couple hours of your time. Keep reading for an inside look and for three reasons you need to sign up.
Here's how it works
1. It's an easy way to make a difference
Volunteering with Meals on Wheels allows you to make a very real difference in the lives of people in our community. As prices of groceries continue to soar, a growing number of seniors lack access to the staples they need. Meals on Wheels ensures Jefferson County seniors stay nourished and connected, providing meals week after week.
Giving a few hours of your time does more than you know! Here's how you can make a difference in the lives of homebound seniors:
provides nutritious meals
serves as a quick wellness check
provides human connection
supports their ability to live at home
Meals on Wheels' biggest need is delivery volunteers. Without drivers, Meals on Wheels wouldn't be possible. Volunteer drivers are often the only person meal recipients see that day, or even that week, so it's a role with a lot of meaning. Sign up to volunteer now.
2. It's flexible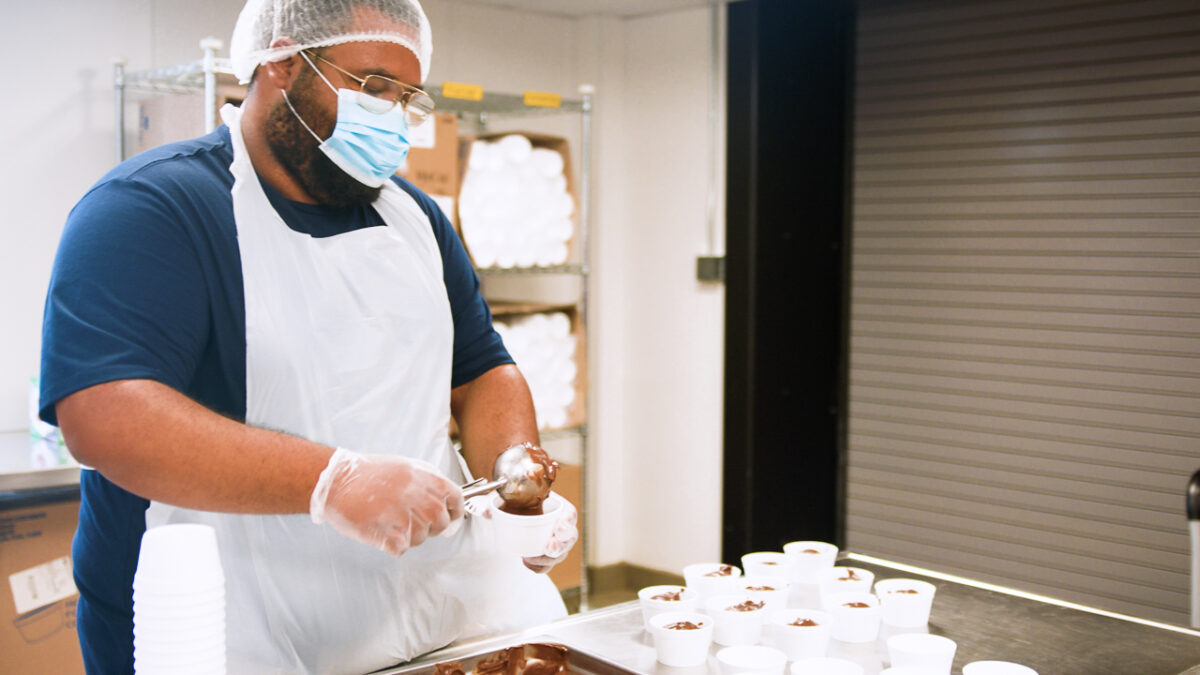 Volunteering with Meals on Wheels is flexible, easy to work into your schedule and requires only a minimal time commitment. Delivery routes take about an hour to pick up and deliver lunchtime meals Monday through Friday to different areas in Jefferson County.
There's no long-term commitment requirement, and you can volunteer as much or as little as you'd like.
In addition to volunteering as a delivery driver, there are other ways to help out with Meals on Wheels:
There's a way to help out for every preference and every schedule. Learn how to be a part of it.
3. It's rewarding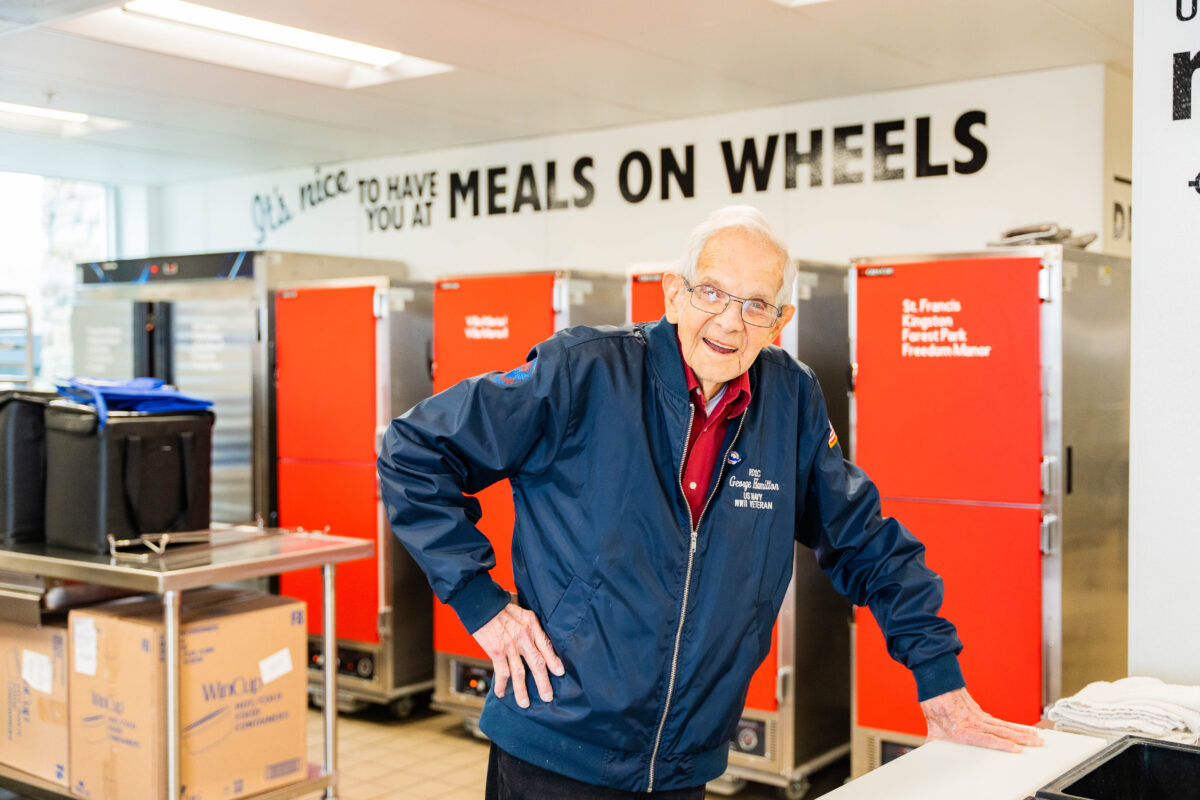 Obviously, these meals mean so much to the homebound seniors receiving them, but the benefit to volunteers is unmistakable. Volunteering with Meals on Wheels is incredibly rewarding and the bonds and relationships you form are more than worth an hour of your time.
There's nothing better than seeing the smiles on the faces of those you are helping, hearing their stories and building relationships as you keep coming back. When we asked 100-year-old George Hamilton, who volunteered with Meals on Wheels for over 20 years, why he kept coming back, here's what he said:
"The biggest thing about Meals on Wheels, for me, was building relationships with clients. It was more than just handing off a meal and shutting the door. I connected and built trust with these people over the years and became their listening ear. It meant everything for them to have someone to talk to and see a smiling face. I still take the occasional ride to go visit those clients I formed relationships with."

George Hamilton, MOW Volunteer
Ready to volunteer with United Way Meals on Wheels? Sign up today.
Sponsored by: