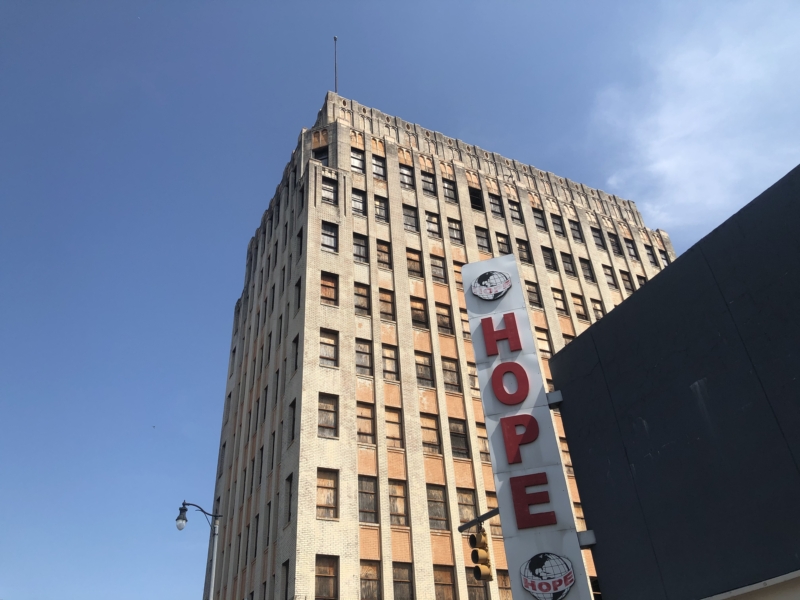 Dormant for three decades, plans to redevelop the historic Ramsay-McCormack Building in downtown Ensley and the surrounding business district and neighborhood are becoming a reality.
In a joint news conference, Birmingham Mayor Randall L. Woodfin, Ensley District Developers (EDD) and two future Ramsay-McCormack occupants, Innovation Depot and Birmingham Promise announced plans to redevelop and anchor the new building by the end of 2022.
Closed since 1989, the Mayor Woodfin recognized the importance of the iconic building to the community.
"My excitement is that the Ramsay-McCormack Building will very soon symbolize going from blight to a symbol of revitalization. Not only for a cherished neighborhood, but a cherished community. It's more than a building. It is about restoring this historic community to prominence."
Next steps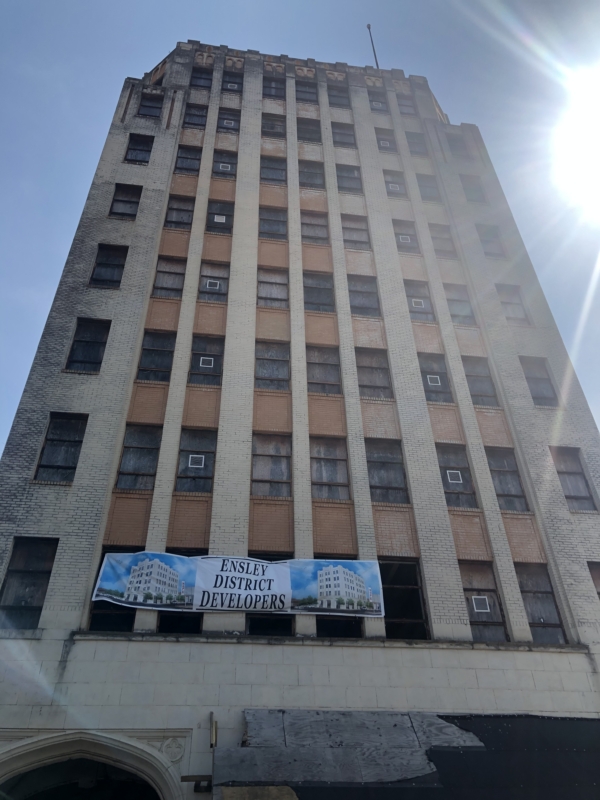 What is going to happen to the 1929 art-deco building that made Alabama Trust for Historic Preservation "Places in Peril" list in 2008?
According to the city, here is their plan:
Redevelopment of the historic Ramsay-McCormack Building site will begin with a deconstruction of the original 10-story structure.
Process is estimated to take up to 75 days.
Materials salvaged from the existing building will be used in a new five story, 30,000 square foot structure in order to reflect its historic architecture style.
Those materials will support character- defining features such as integration of the bricks, some marble, some terra cotta and overall architectural design.
The new construction will be registered as a United States Green Building Council LEED Silver v4 office building. It will be the first privately developed LEED v4 office building in the Birmingham market and one of only five LEED-rated new construction office buildings in the entire Birmingham market.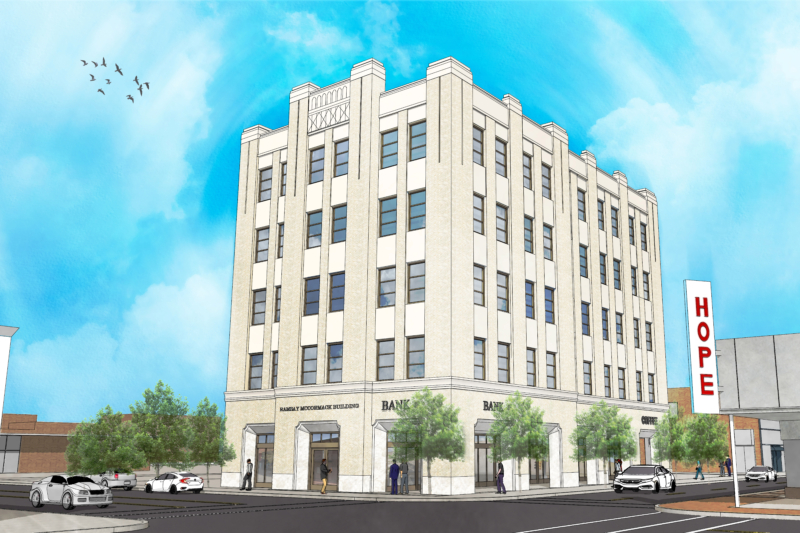 Beacon of Ensley
Also addressing the audience was Birmingham City Councilman John Hilliard. He described a once bustling downtown Ensley he grew up in that will finally be restored back to greatness.
"To be here many years later, to see a vision and a dream come true is so awesome to see. Finally, the light and the beacon of Ensley will shine and rise again!"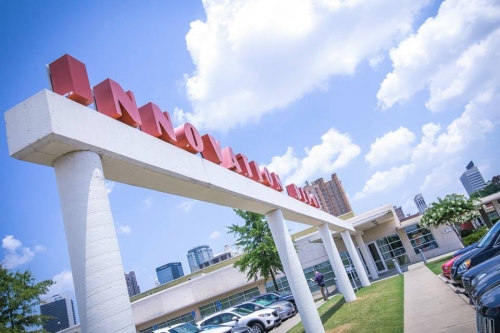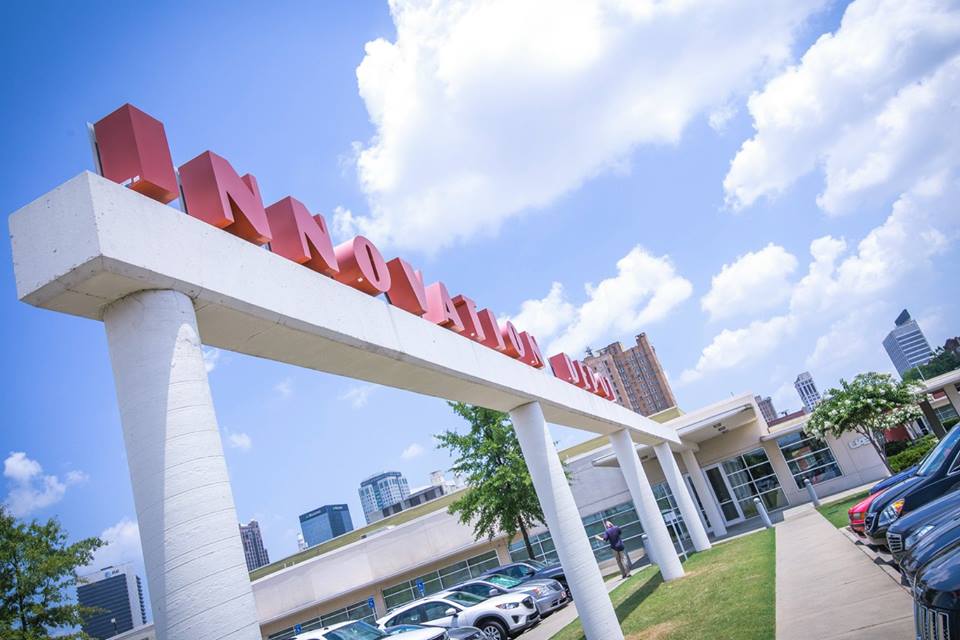 Along with revitalizing Ensley, Innovation Depot announced the expansion of its programming.
"As an Ensley native, born and raised in Ensley, Bellview Heights to be specific – this is beyond exciting for me personally." said Kellie Clark, program director at Innovation Depot. "Historically, Innovation Depot focuses our programming on later stage tech companies. This iteration we will be expanding our offerings for those entrepreneurs in the idea stage. We will supply the resources and playbook to take your idea to a sustainable business."
Joining Innovation Depot as a tenant will be Birmingham Promise, which is Mayor Woodfin and the city of Birmingham's signature initiative to invest in young people. Over the next 10 years the program will support and provide 10,000 Birmingham students with new opportunities.
Stay Tuned
This is all exciting news and long overdue. Bham Now will continue to follow the revitalization of the historic Ensley business district and neighborhood.