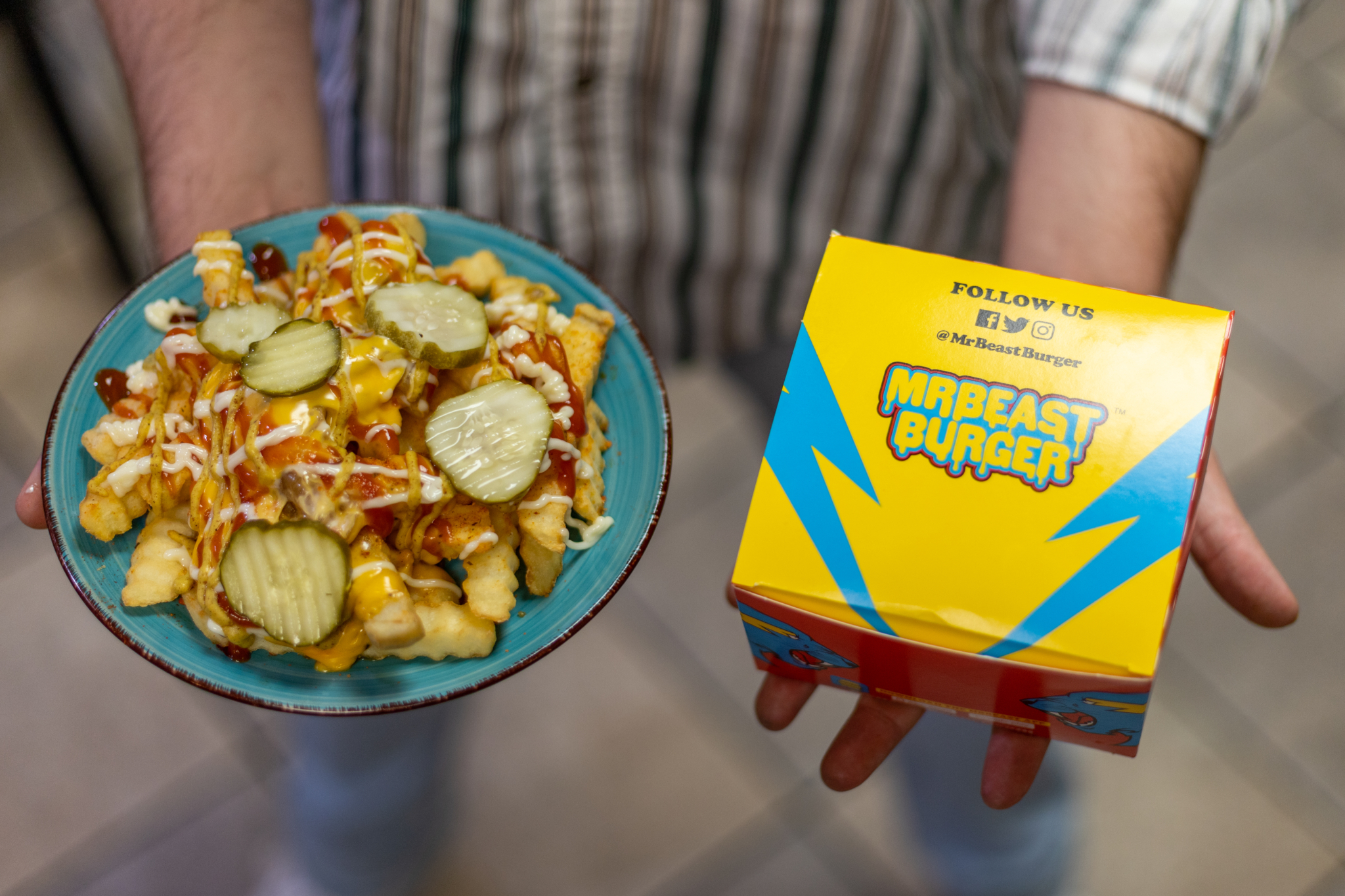 For a while now, my kids had been begging me to let them try a MrBeast Burger in Birmingham. If you're not familiar with MrBeast—real name Jimmy Donaldson—he's a famous 23-year-old YouTuber known for his generous giveaways, video game tournaments and goofy stunts. In addition to his YouTube channel (with more than 92 million subscribers), MrBeast operates a chain of "ghost kitchens" throughout the country called MrBeast Burger.
So, how do you find a "ghost kitchen"? Keep reading to find out how we located the nearest MrBeast burger and what our experience was like.
It's not super-obvious where to go to get a MrBeast Burger in Birmingham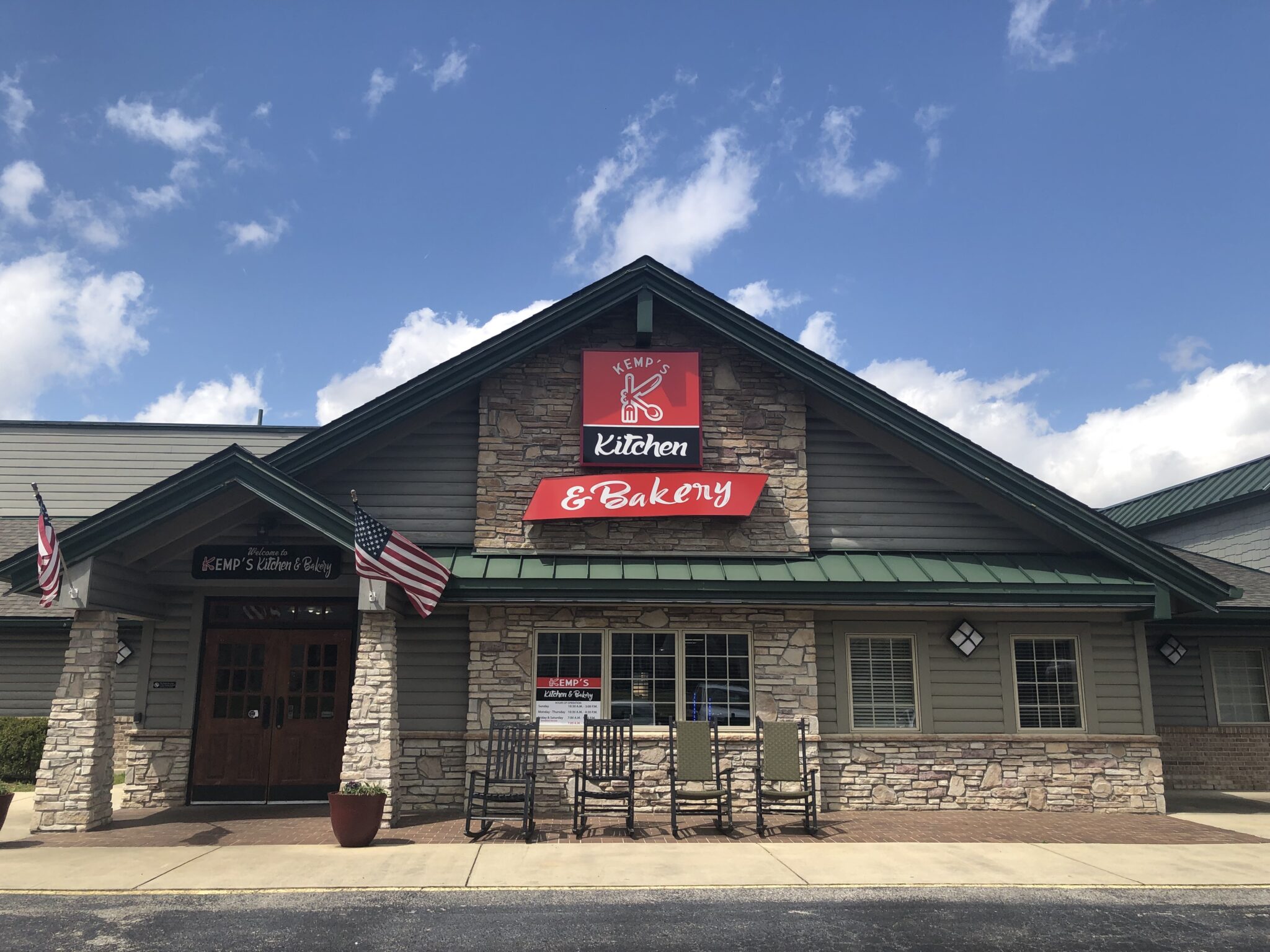 In case you've ever Googled "MrBeast Burger in Birmingham," you probably found this website, put in your zip code and found three local locations. Alternatively, a fan may have told you to download the app, in which case you got the exact same info as the website.
Given the labor shortages and supply chain disruptions that have now become the norm, I decided to call all three locations. Here's what happened.
Turns out the Grandview location is Highlands Cafe, located at Church of the Highlands on 280. Unfortunately, we weren't able to get anyone on the phone to confirm whether or not they carried the burgers we were looking for.
From what we could tell, it looks like the Chelsea location is a Huddle House located in a Chevron. Again, we couldn't get anyone on the phone, so we're not sure if they have the burgers or not.
Luckily for us, someone picked up the phone quickly at Kemp's Kitchen in Gardendale. They knew exactly what we were talking about. They had the burgers. And they were open the day we wanted to go. We were set.
Location: Kemp's Kitchen & Bakery, 838 Odum Road, Gardendale, AL 35071
Contact: 205.608.8125 | Website
Hours: Sunday-Thursday 10:30AM-8:30PM, Friday-Saturday 7AM-8:30PM
NOTE: Back in June, 2021, we wrote about getting a MrBeast Burger at Kemp's Kitchen in Trussville. Unfortunately, a November 29 fire that year left the restaurant a "total loss." So please don't do what our friend did—she put Kemp's Kitchen in her GPS, drove over to Trussville and then couldn't find the place.
The good news is that they are planning to rebuild, so one day you will be able to visit the new location in Trussville between Slag Heap Brewing and Shirley's Florist on Highway 11.
Getting ready to order the MrBeast Burger
The menu items are named after MrBeast's friends on his ridiculously-popular YouTube shows. (Sharron Swain / Bham Now)
Despite my research ahead of time, I wasn't sure what to expect when we arrived at the restaurant. Luckily, it turned out to be straightforward.
You can either scan the QR code and order via your phone for pickup, or you can sit down and order the old-fashioned way. Since my friend and I had brought three hungry kids all the way from the eastern side of town to Gardendale, we chose the sit-down option.
Getting our food
One of the coolest things about the whole experience was when Betsy the robot delivered our food. Each burger and order of fries came in a box with a sticker letting us know which item was inside.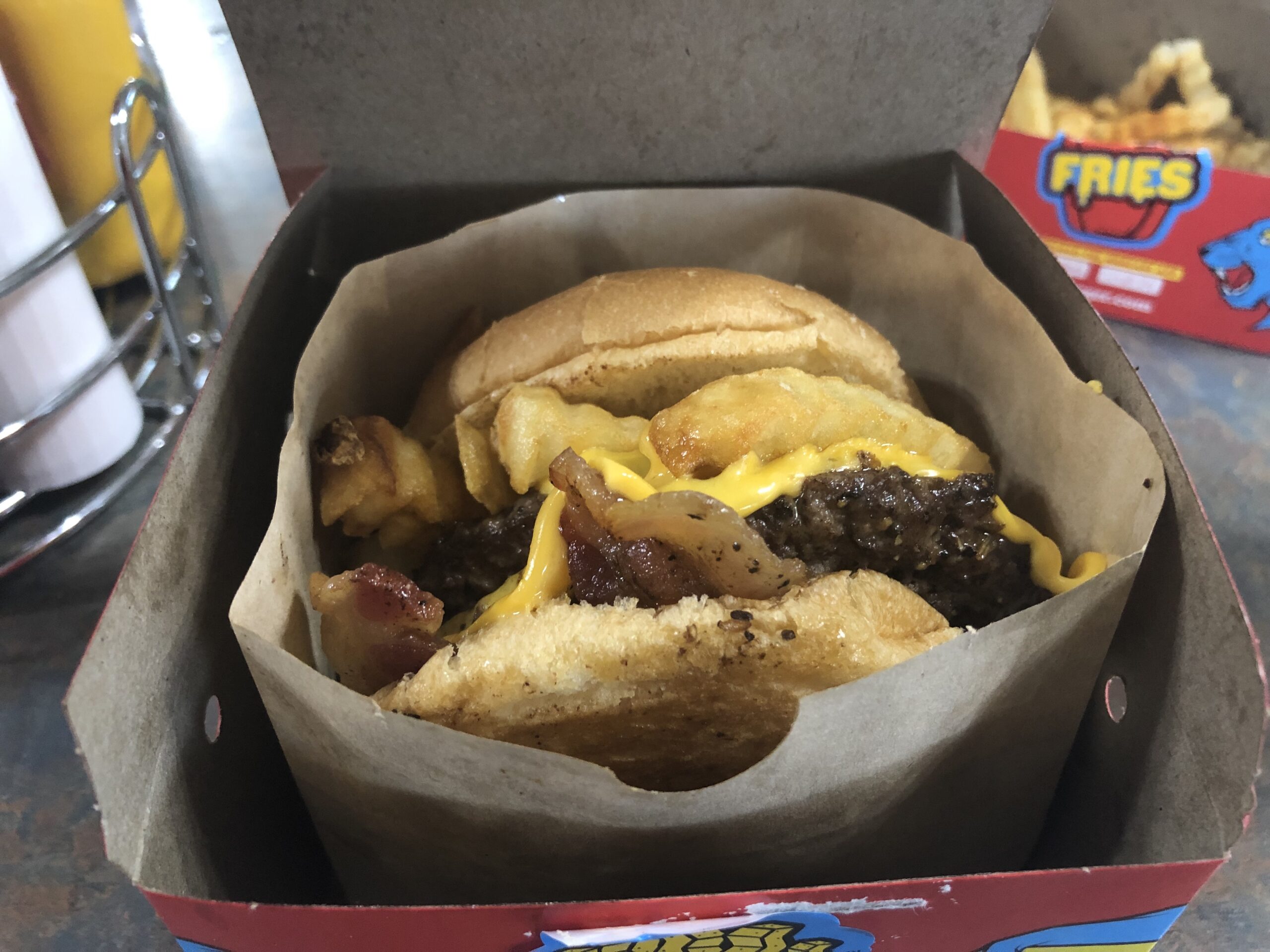 The whole experience was well worth the trip. Also, for the people who want something else, you can get food from Kemp Kitchen & Bakery's full buffet, or try some of their delicious-looking desserts.
Now tell us, have you had a MrBeast Burger in Birmingham? What did you think? Tag us on social @bhamnow and let us know.