A-Train Station is a favorite of Bham food truck followers, and we've got some exciting news to share. Soon, you'll be able to enjoy owner Careese Agee's signature wings, loaded fries and Philly cheesesteaks inside his new restaurant in West End. Read on for full details.
Get to know A-Train Station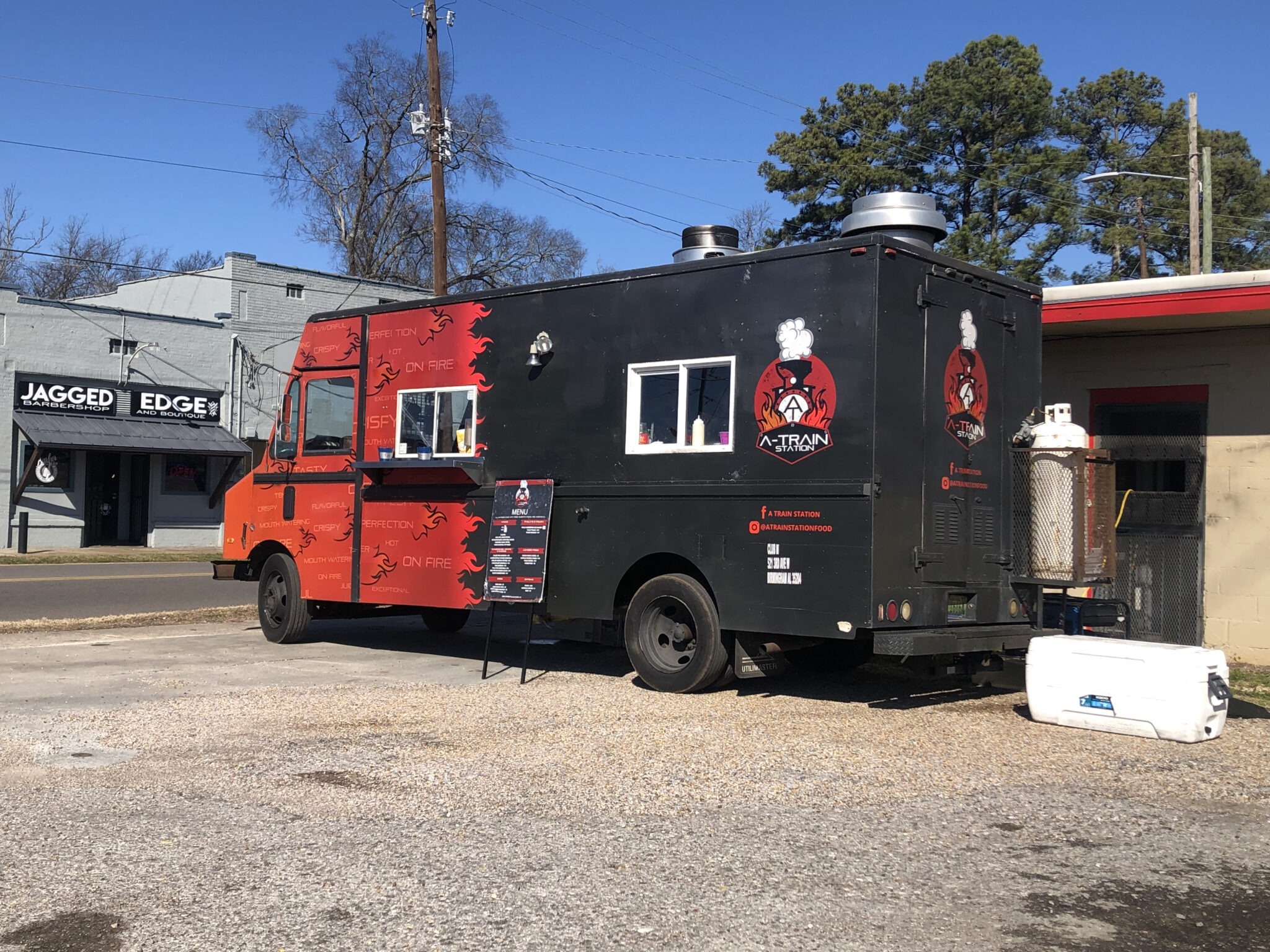 Haven't tracked down this truck quite yet? Here's what you need to know: A-Train Station is a local favorite that's been running for a year and a half. The Nowies finalist gained a major following by serving up delicious, fresh-made dishes like:
Fried okra
Loaded fries with toppings like bacon ranch cheese, Philly cheese and buffalo chicken cheese
Philly cheesesteaks and Polish sausage
Wings in flavors including wet Jamaican jerk, mango habanero and garlic pepper
And much more!
Their new permanent home
A-Train Station's restaurant will open in West End neighborhood. According to their Facebook page, their physical address will be 1515 Pearson Ave SW, Birmingham, AL 35211.
To give you an idea, that'll put them just across the train tracks from a well-known West End mural, and right up the road from Blessed Sacrament Catholic Church.
Owner Careese Agee is especially excited to open in West End because the neighborhood has been designated as a "food desert"—meaning the area has extremely limited access to affordable and nutritious food compared to surrounding areas.
"Our main goal is to bring quality food to this area. It's really a food desert, there's nothing here…And so, I'd just like to thank the community first of all. Without them, we wouldn't be here. Our plan is to bring good food to them and give back to the community. We're looking forward to it!"

—Careese Agee, Owner, A-Train Station
When's it coming?
Good news is, we won't have to wait too long for their grand opening. A-Train Station will open their location in Spring 2022. The team is currently doing some interior work on the space.
Need your fried okra fix before then? Keep an eye on their Facebook and Instagram to see where the food truck will be popping up over the next few months.
Want more local news like this delivered straight to your inbox? Sign up for our FREE daily newsletter.