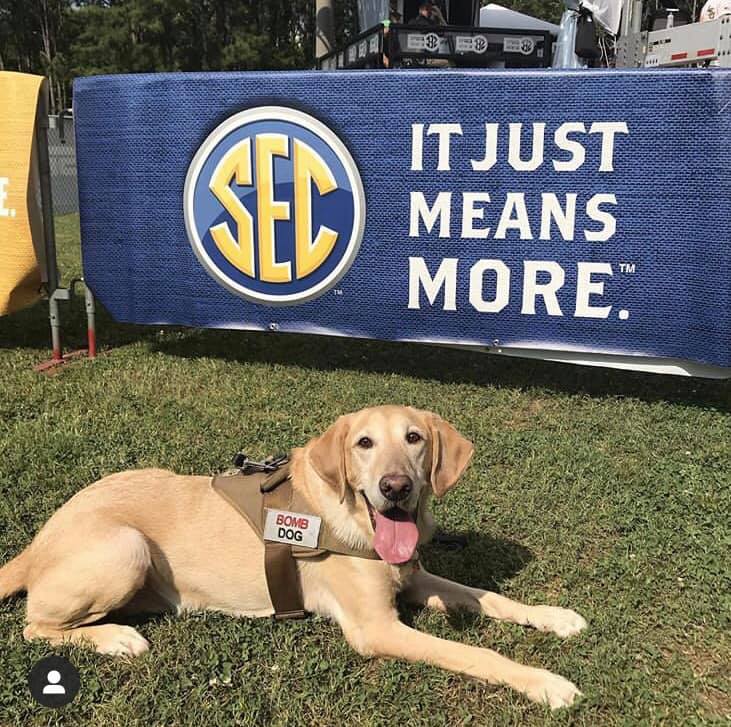 Earlier this week, the Hoover Police Department K-9 dog, Charlie passed away. The golden pup lived to be 14 and spent most of his life working in community outreach. Read more to learn about this good boy's legacy.
"Good boy, Charlie"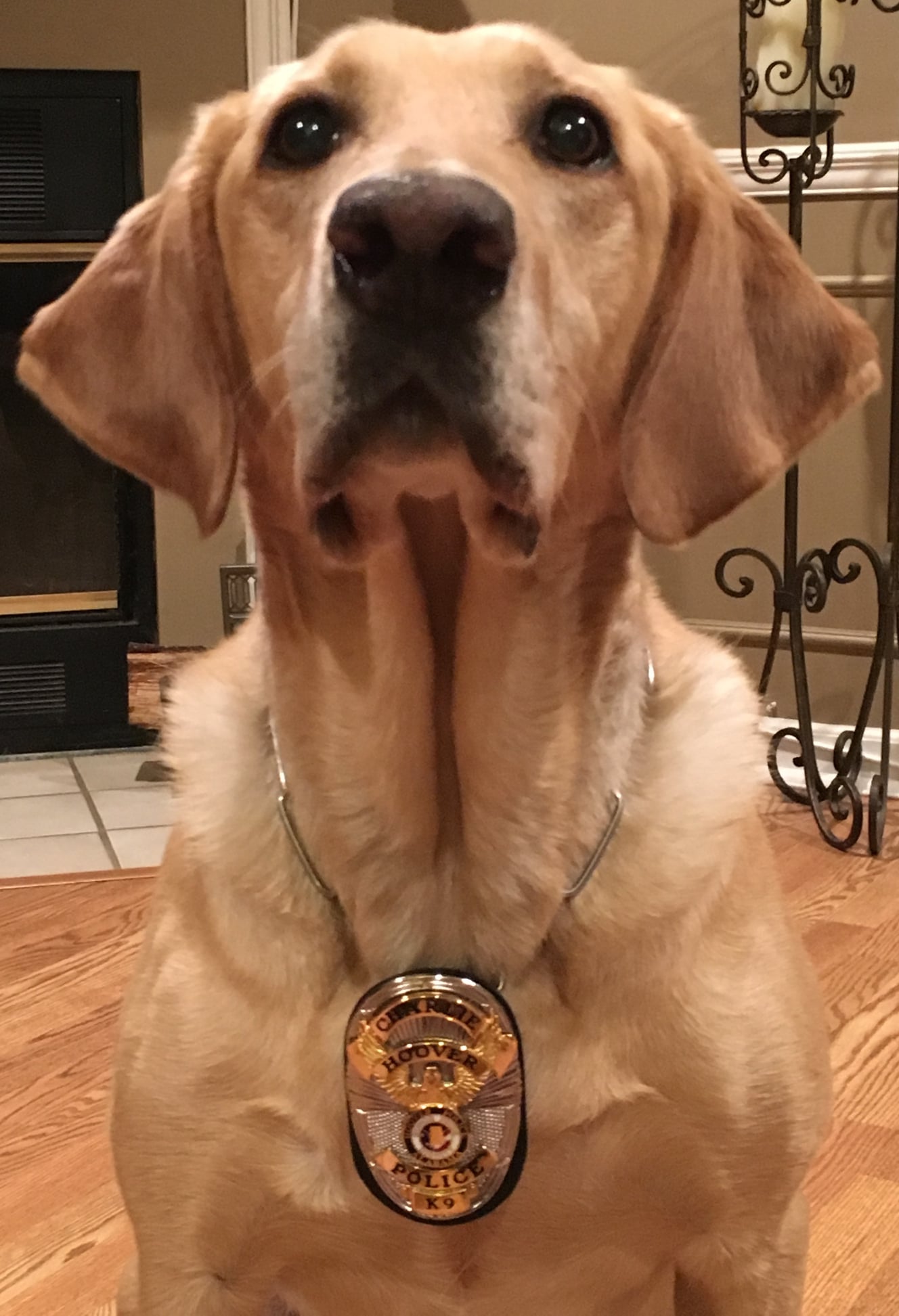 Charlie was most known for his community outreach efforts, so he was active at school and scout demos. According to the Hoover Police, he was adored by many and had an impressive social media following.
While training in 2016, Charlie finished first in the U.S. Canine Biathlon Law Enforcement Division—making him top of his class. Pretty Paws-some!
Did you know Charlie is also a vet? He served in the United States Marine Corps and was deployed to Afghanistan. He joined HPD in 2013 working as an Explosive Detection Canine.
Retired life
Charlie spent most of his time at HPD, working hard and bringing joy to the Hoover community. During his time with Hoover PD, Charlie worked diligently to protect his community. He spent time on patrol at numerous SEC Baseball tournaments, Champions Tour golf tournaments, NASCAR races, dignitary visits and college football games.
Check out this video of Charlie as he signs off on his last day of work.
Charlie retired last year lived out the rest of his dog days at home with his partner Sgt. Scott Prentiss and his family.
"We are grateful for your service to our country and the citizens of Hoover. Rest well, Charlie. We'll take the Watch from here. Good boy."

Hoover Police Department
BONUS: How you can help out homeless animals this winter. Support local shelters around Birmingham.
Wanna stay updated on your community's news. Read these exciting stories:
Do you remember Charlie when he worked for the Hoover PD? Tag us to share your memories of him @bhamnow.