Sponsored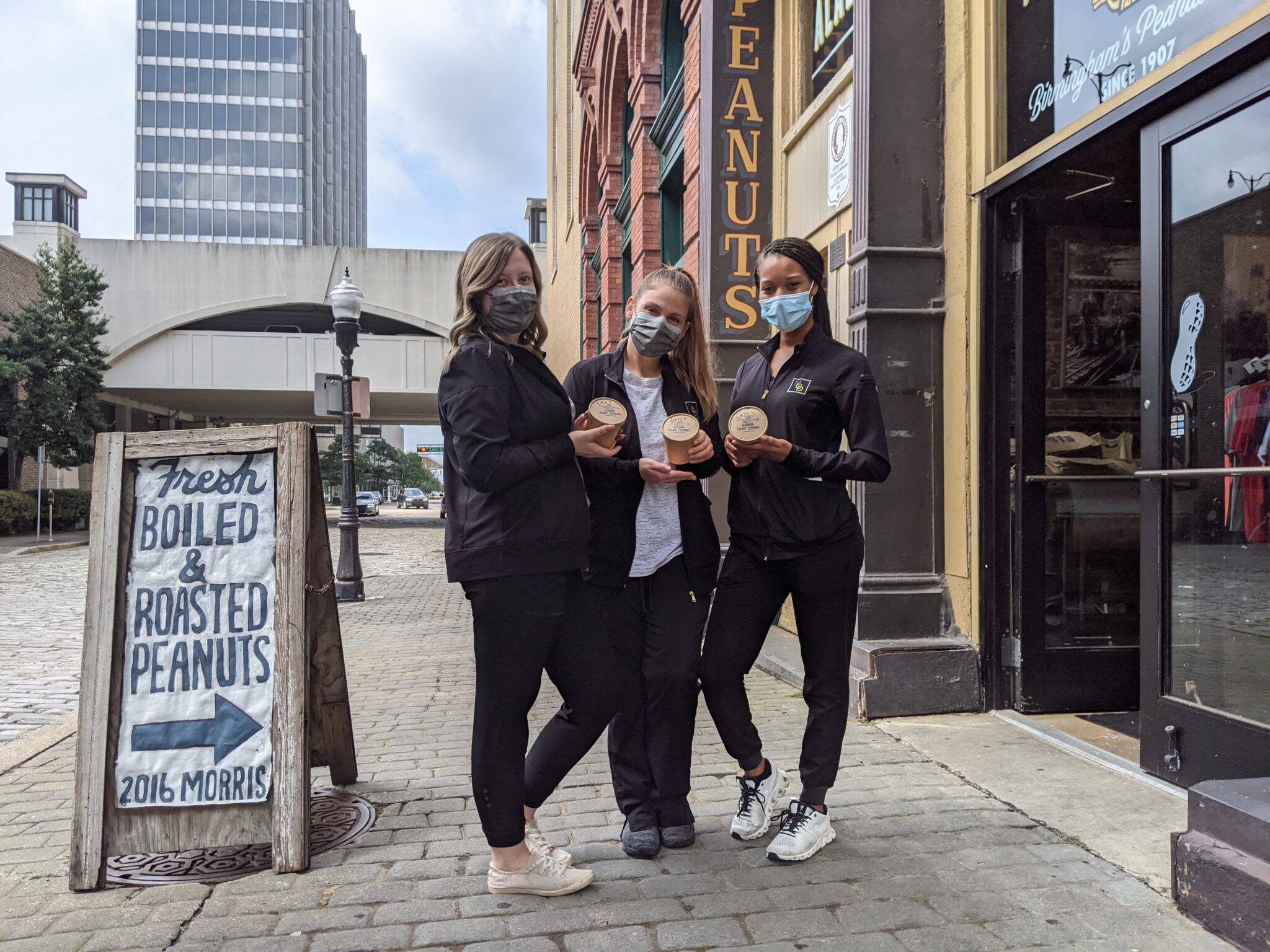 When you're looking for something new to try in downtown Birmingham, you need to consult the experts—and who would know better than the team at Magic City Dentistry? After more than three years in downtown Birmingham, the Magic City Dentistry team knows a thing or two about the best sights, bites and drinks in town.
About Magic City Dentistry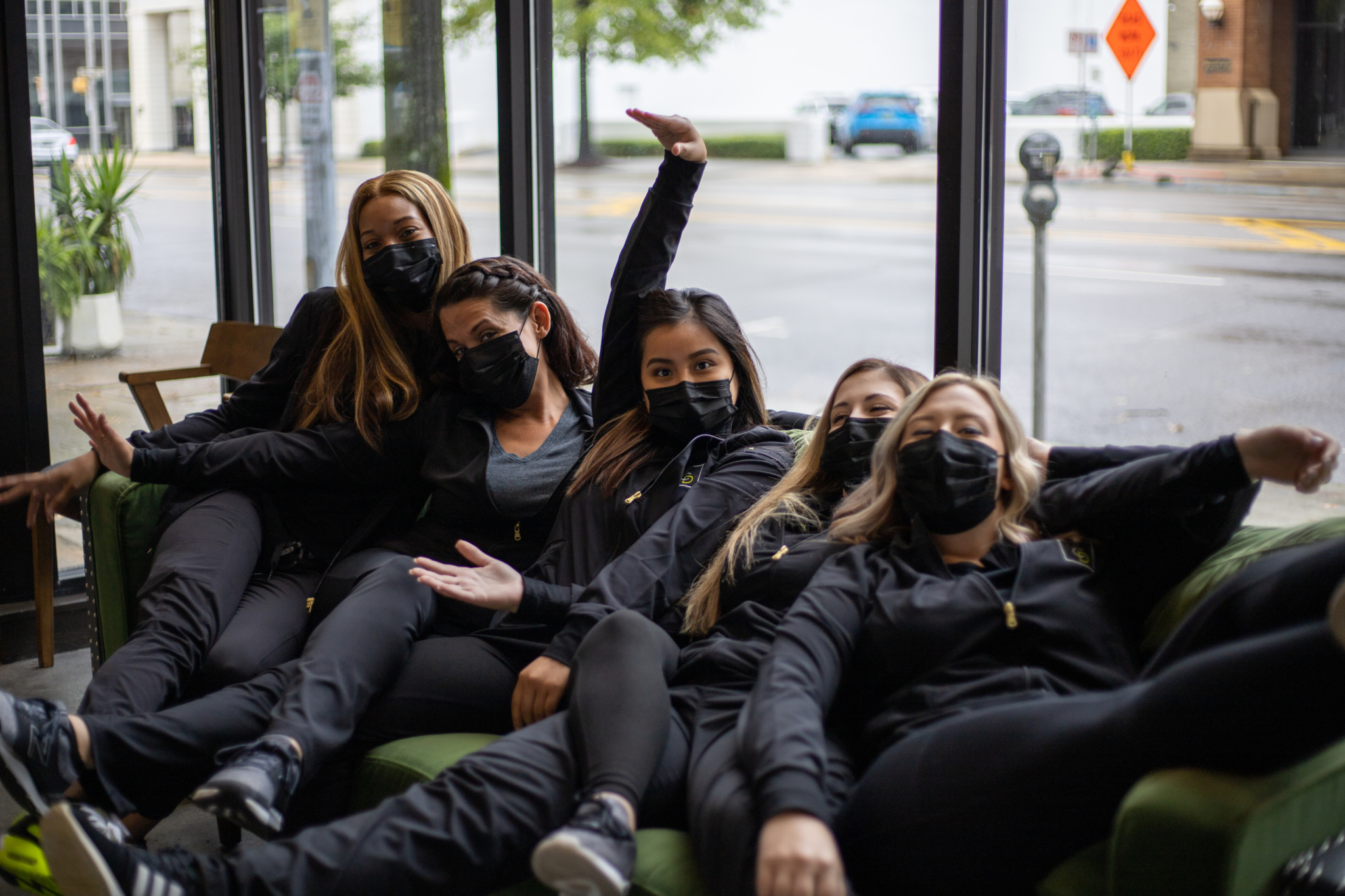 Whether you're walking or driving, it's hard to miss Magic City Dentistry. Located along 1st Avenue North, the office's bright chartreuse sign will certainly grab your attention.
Just like their sign, the Magic City Dentistry team is vibrant and unique. Unlike your typical dentist's office in nearly every way, Magic City Dentistry feels hip and inviting. The walls are decorated with art from local artists and photographers, and each exam room comes with Netflix on the TV—the perfect time to catch up on your favorite show. And if you've timed your visit just right, you might meet Presley, the new emotional support puppy that sometimes visits Magic City Dentistry!
When they're not taking care of your teeth or celebrating their birthday with an art show & live music, the Magic City Dentistry team likes to get out and about, exploring their corner of town. We spoke with several team members to learn about their favorites.
Favorite places to grab a bite?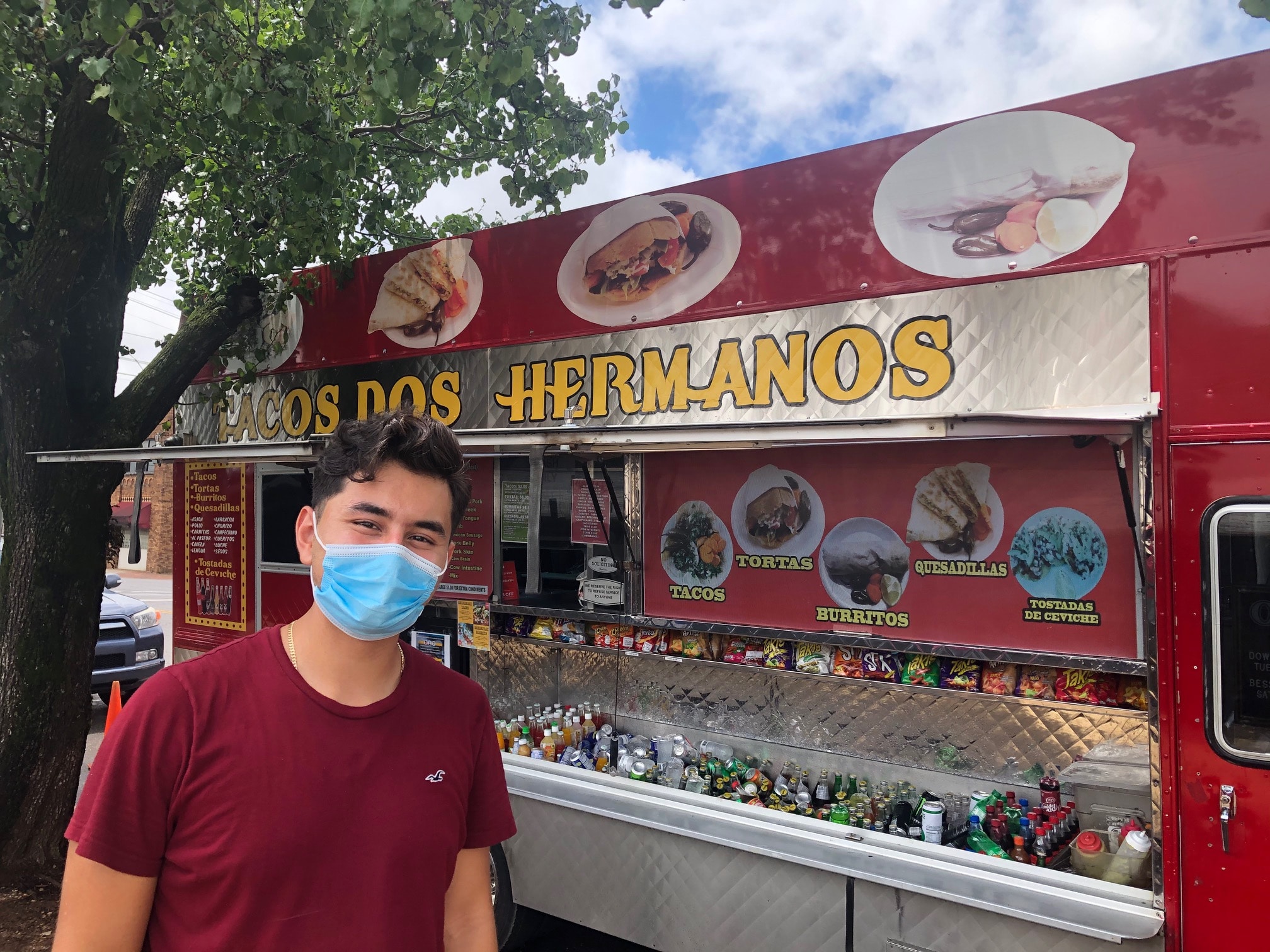 When it comes to food options around town, the entire Magic City Dentistry team can agree on one thing: Dos Hermanos Food Truck is where it's at. In fact, each team member I interviewed raved about this famous local food truck, and it's easy to see why—Dos Hermanos has been named one of America's top 25 taco trucks, AND took home the title for the best burrito in Alabama.
As for their Dos Hermanos recommendations?
"Uh, everything? Anything and everything on their menu is great. Of course, their breakfast burrito is the best dish, hands down. They serve it all day long!"

Chelsea Gray, Hygienist, Magic City Dentistry
Another staple in the diet of the Magic City Dentistry team is Gus's Hot Dogs. Located at along 4th Avenue North, Gus's is a go-to for breakfast—specifically, their bacon egg & cheese breakfast sandwiches. In fact, practice manager Kristye Dixon will often get the team breakfast sandwiches as a treat! However, she advises that you arrive early, because Gus's gets packed for breakfast!
Although their lunch breaks rarely line up, the team does like to schedule monthly lunches at Carrigan's Public House on Morris Avenue.
"It's hard to beat Carrigan's. Their fries are amazing and they have great drinks, plus it's such a beautiful atmosphere. Now that it's starting to cool off, the rooftop at Carrigan's is the place to be!"

Donna Flores, Hygienist, Magic City Dentistry
Favorite spot to sit down for a drink after work?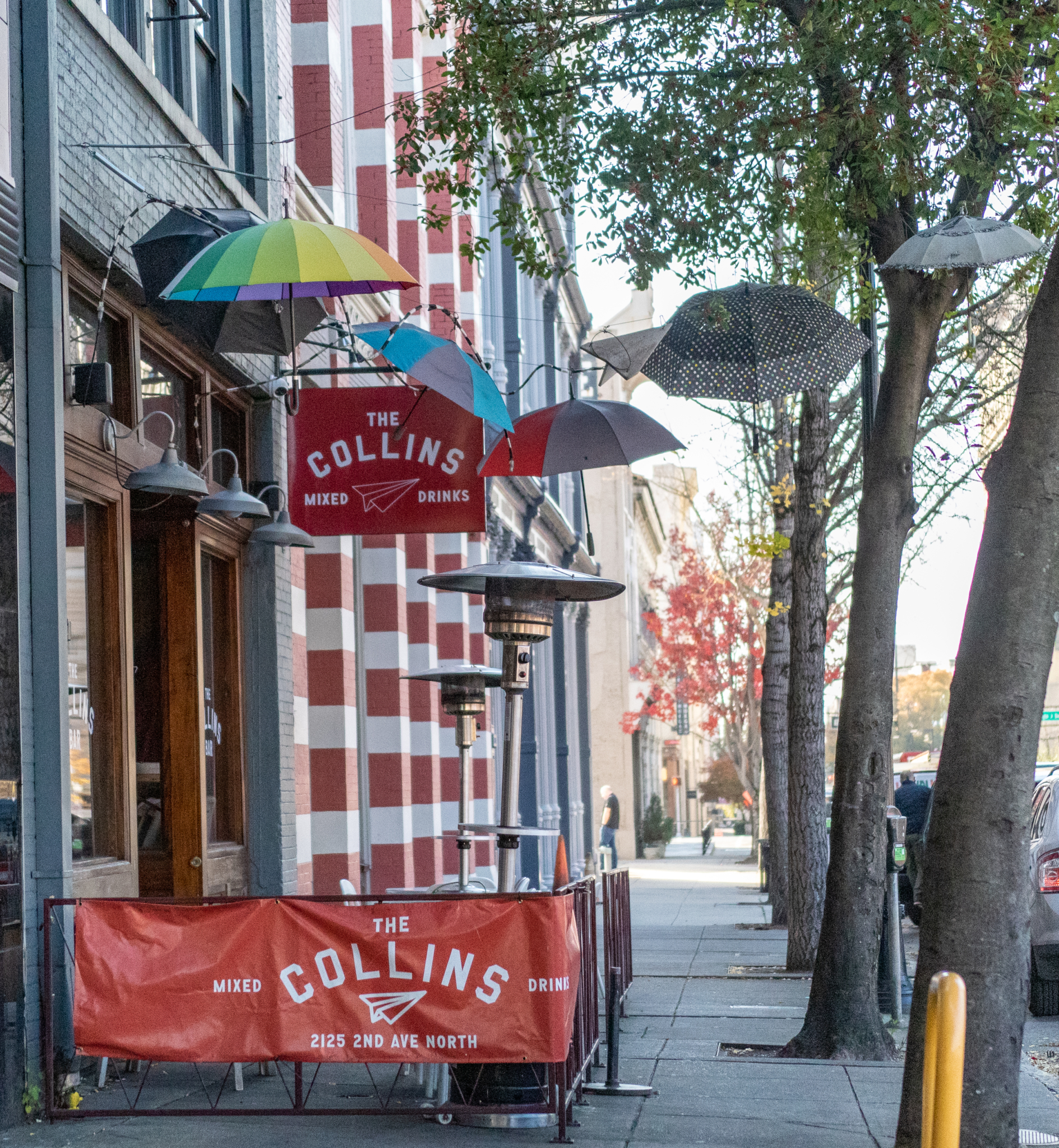 Although many of the hygienists at Magic City Dentistry live out of town, the team loves to plan nights out on the town.
"Before the pandemic, we would try to go out as a team at least once a month. It's great to visit the local bars and see the faces of our patients! We used to joke about getting matching uniforms that said 'Magic City Dentistry After Dark' on the back."

Donna Flores, Hygienist, Magic City Dentistry
Some of the team's favorite spots? You can often find the team at local bars such as The Collins Bar, Paramount, and Pilcrow.
"The best part about visiting The Collins Bar is that you're always treated well. Even when they're packed with customers, the staff is incredibly personable and don't make you feel rushed at all. Even if you only visit once a month, you feel like family."

Donna Flores, Hygienist, Magic City Dentistry
Getting out to Enjoy the Neighborhood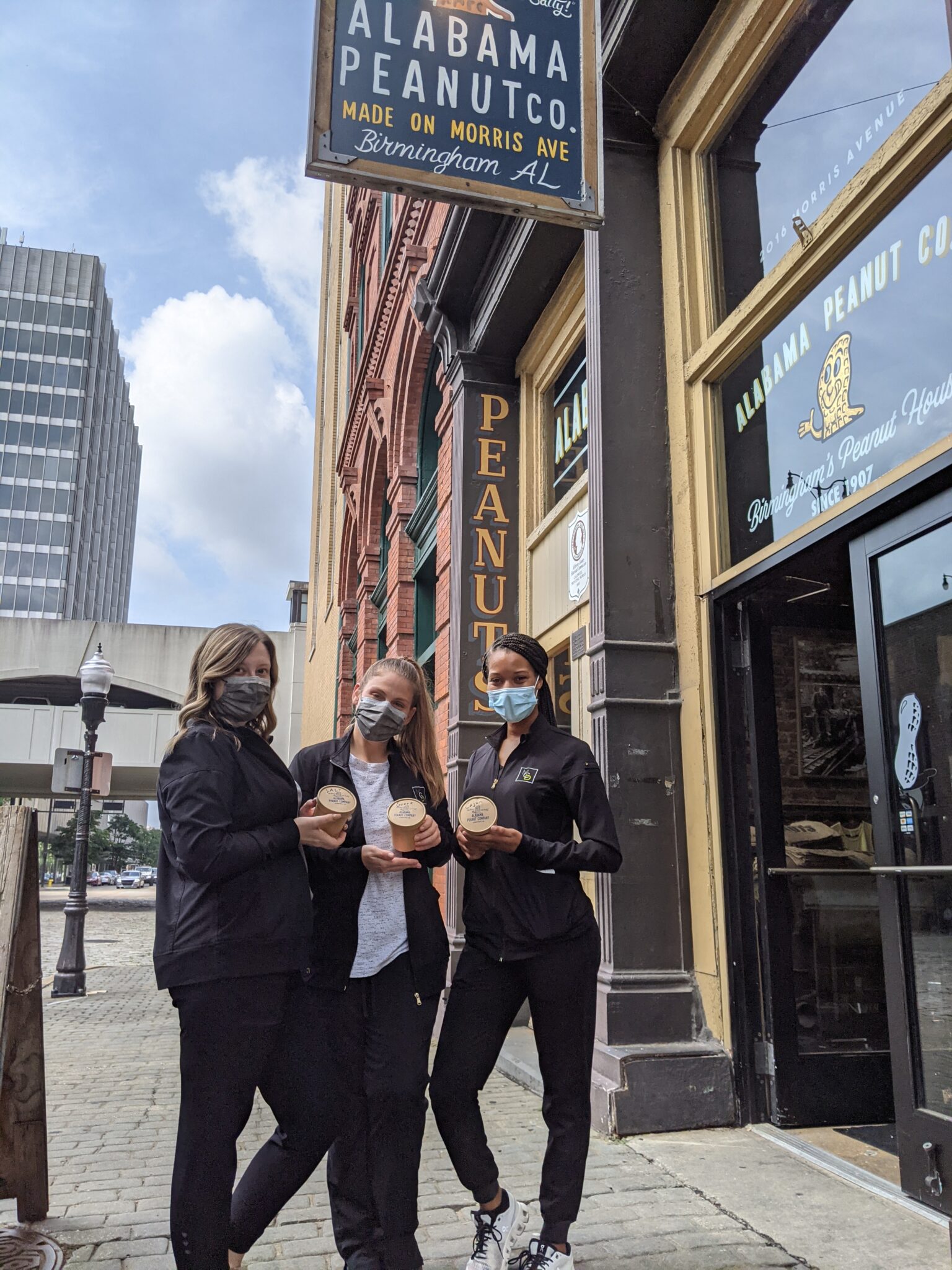 Sometimes, you just need to step out of the office to get a breath of fresh air. Luckily, there's plenty to see in downtown Birmingham!
"I really love our neighborhood. A lot of our employees live on the outskirts of Birmingham, so they love to walk around and see the sights, such as the three-story John Lytle Wilson Robot mural on Morris Avenue or the Rainbow Wall. We love seeing Birmingham grow and come back to life."

Danielle Langdon, Hygienist, Magic City Dentistry
Of course, since we're in the middle of Green Peanut Season, it's the perfect time to visit Alabama Peanut Co. for a bowl of boiled peanuts. Located on Morris Avenue, Alabama Peanut Co. is famous for the raw & green peanuts—the perfect mid-day snack!
Finally, the team at Magic City Dentistry is looking forward to seeing all the shops open at Mercantile on Morris.
"Mercantile on Morris is peaceful place to walk to during the day. It's such a unique spot in our town, and we're looking forward to seeing Pizza Grace, Hide & Hunter and the other shops open!"

Kristye Dixon, Practice Manager, Magic City Dentistry
Visit Magic City Dentistry to Learn More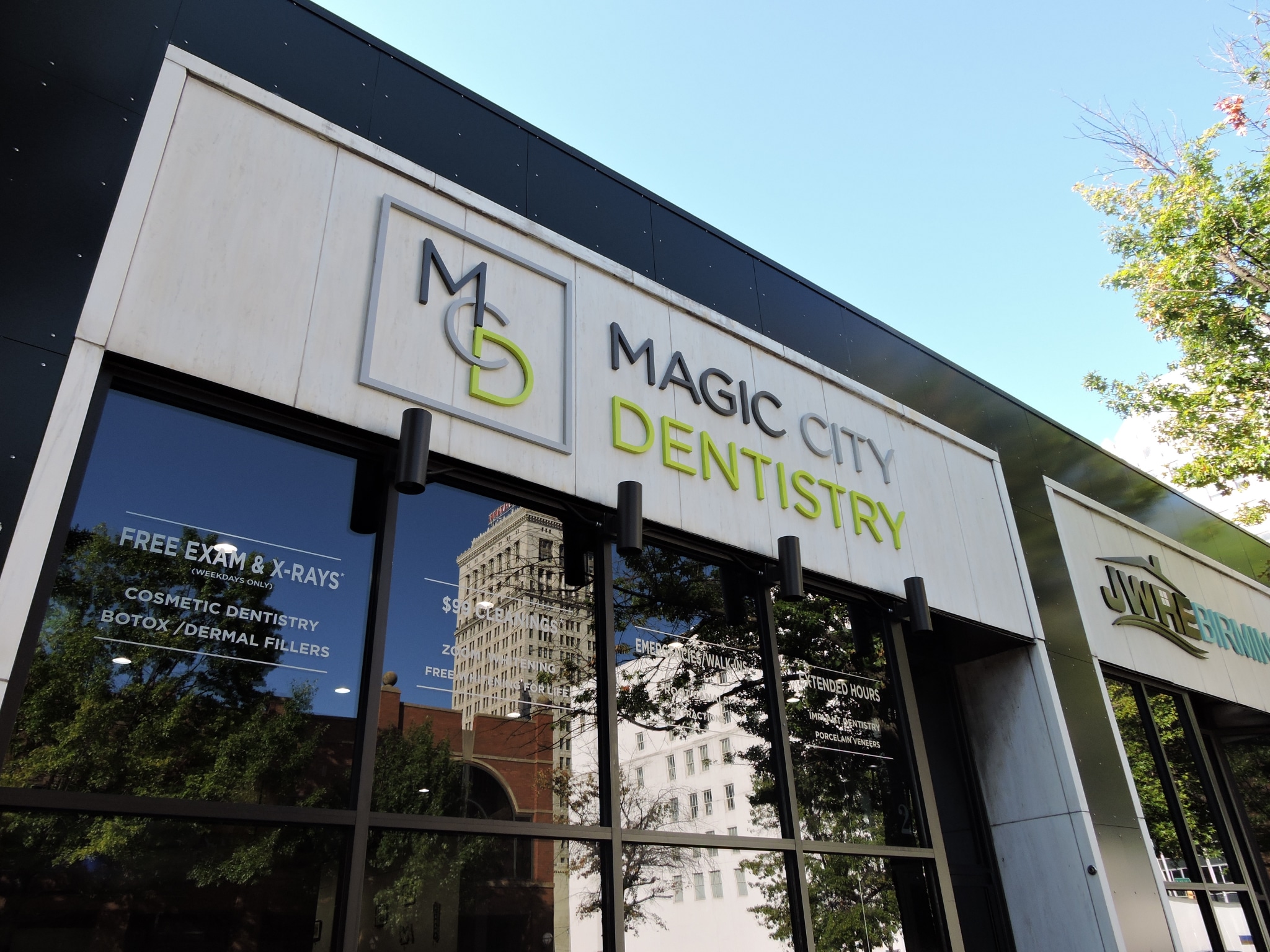 Want to learn more about all the fun things to do in downtown Birmingham? Stop by Magic City Dentistry to say hi!
Their hours are:
7AM—5PM, Monday to Wednesday
7AM—3PM, Thursday
8AM—12PM, Friday
Closed Saturday & Sunday
What is your favorite thing to do in downtown Birmingham? Tag us @bhamnow to let us know!
Sponsored by: