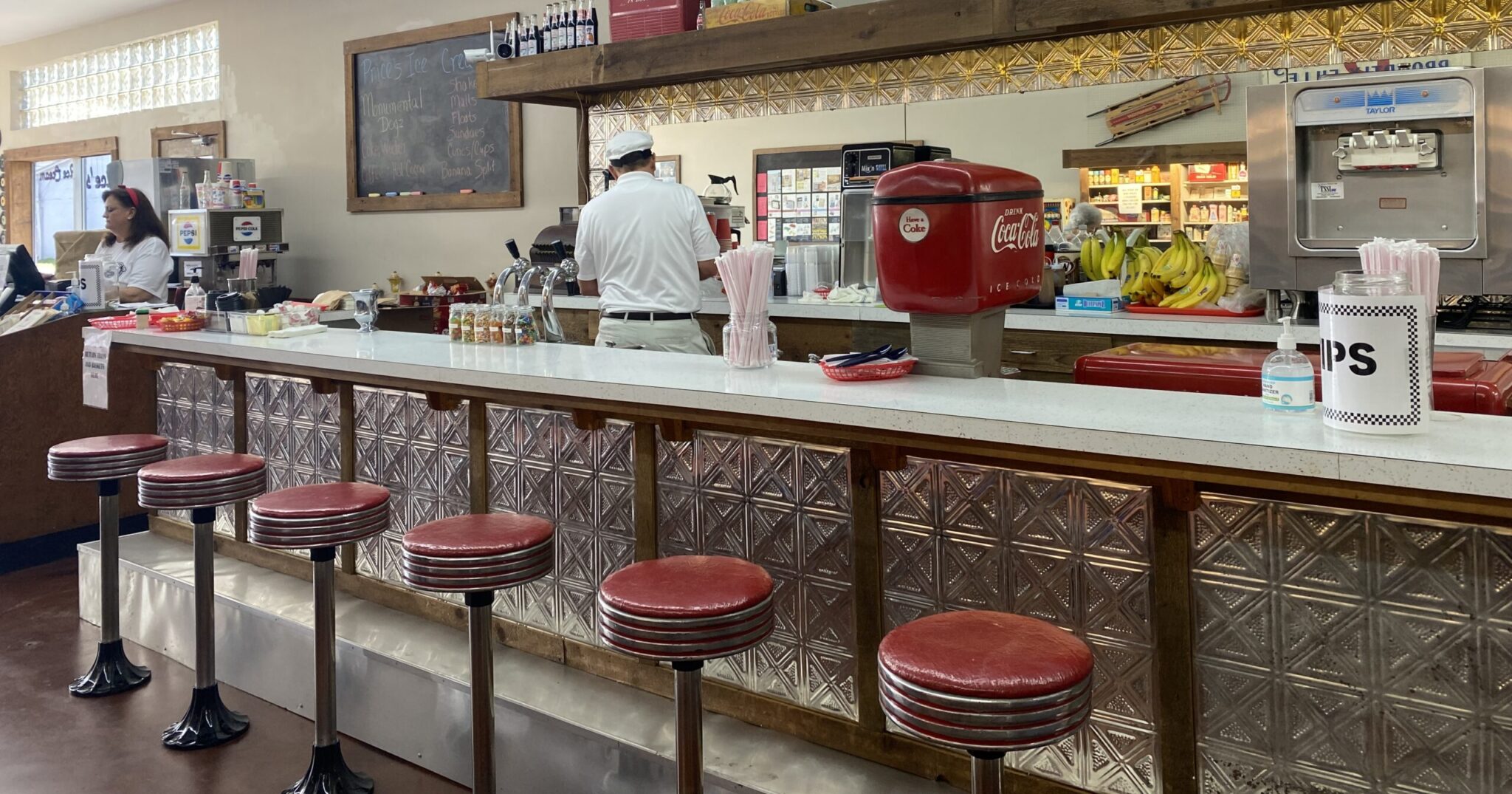 Do you like hot dogs and creamy custards? We recommend visiting Price's Ice Cream, Pinson's newest ice cream shop. Price's recently opened and we got an inside look—check it out!
This is how it all began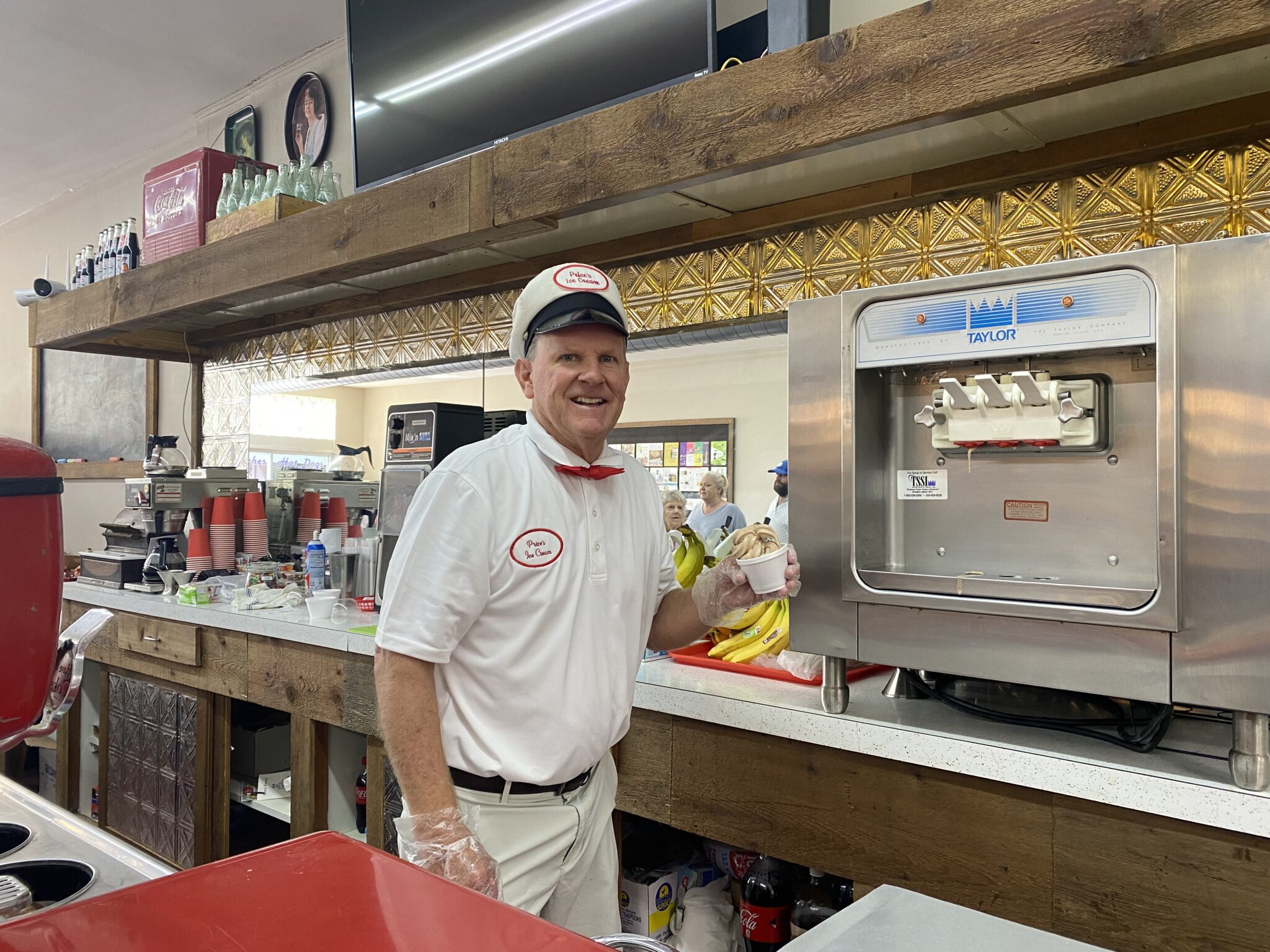 Price's is located in the former Price's Drugs building off Main Street in Pinson, AL. The building had been on this corner since 1898, then was remodeled in 1943. 40 years later, the original owners, he Price brothers, shut their doors permanently.
New owner Kevin Nelson bought the shop and began working on his dream.
"I grew up in Center Point—we came to Pinson all the time. When I was a kid, probably about 5 or 6 years old, I sat right there on that second stool and my older brother would spin me around. That is the only memory I have of this store. I wanted to do something with it."

Kevin Nelson, Owner, Price's Ice Cream
Nelson's passion for his business was to have his grandkids sit on the same stool he did years ago. Now, after 4 years of remodeling and renovations, that goal has been fulfilled.
More than ice cream
Price's is a great place to get ice cream (of course) and hot dogs! Nelson teamed up with Spencer Morton, the hot dog man himself. Who doesn't love hot dogs and a hand-spun milkshakes? Menu options include:
Ice Cream:
Root beer or Coca-Cola floats
Milkshakes
Sundaes
Banana splits
More
Hot dogs:
Classic hot dog
Chili dogs
Chili-cheese dogs
Monumental Dogz (a Spencer Morton creation)
More
Take a look inside
Here's an inside look at Price's.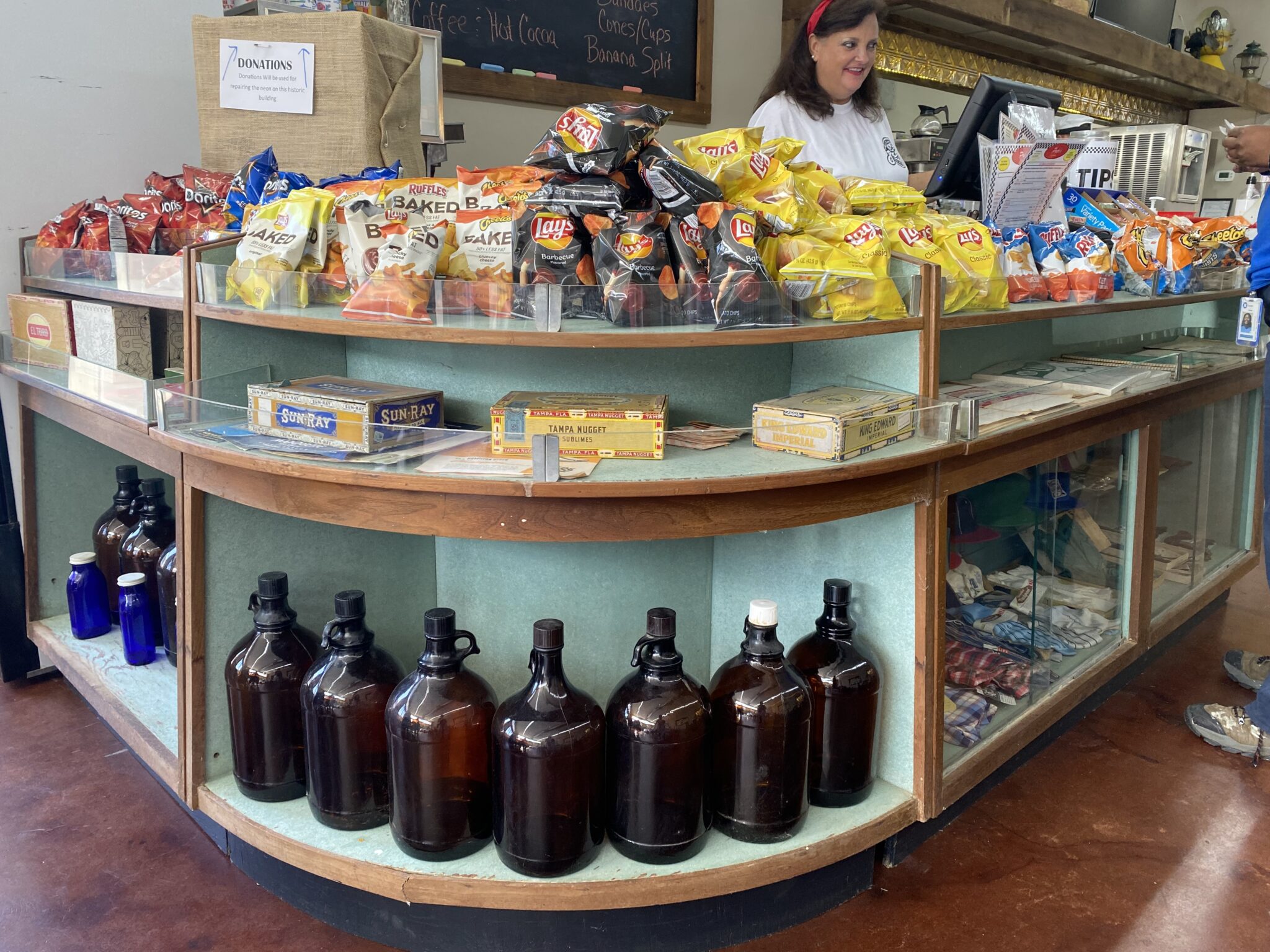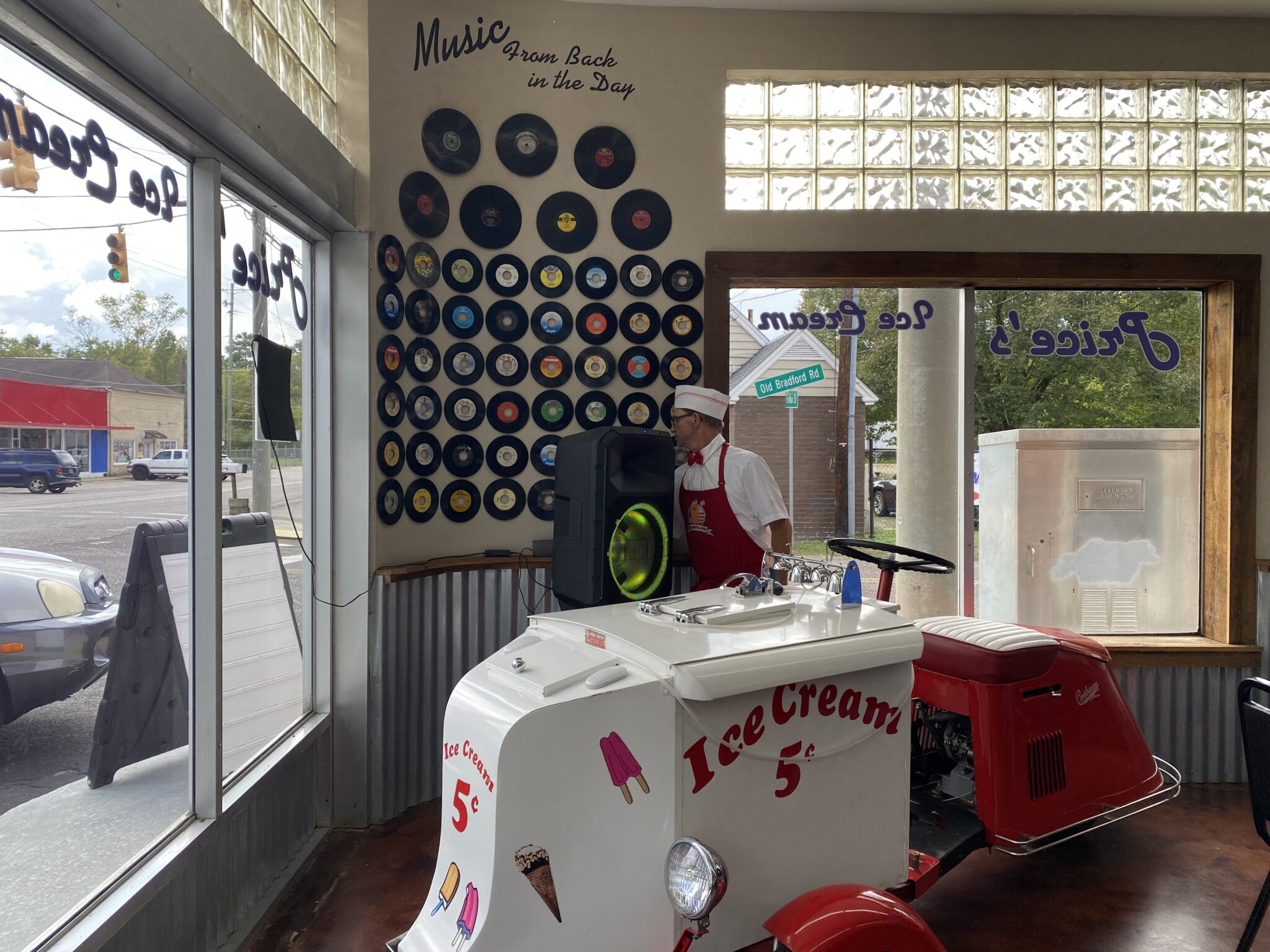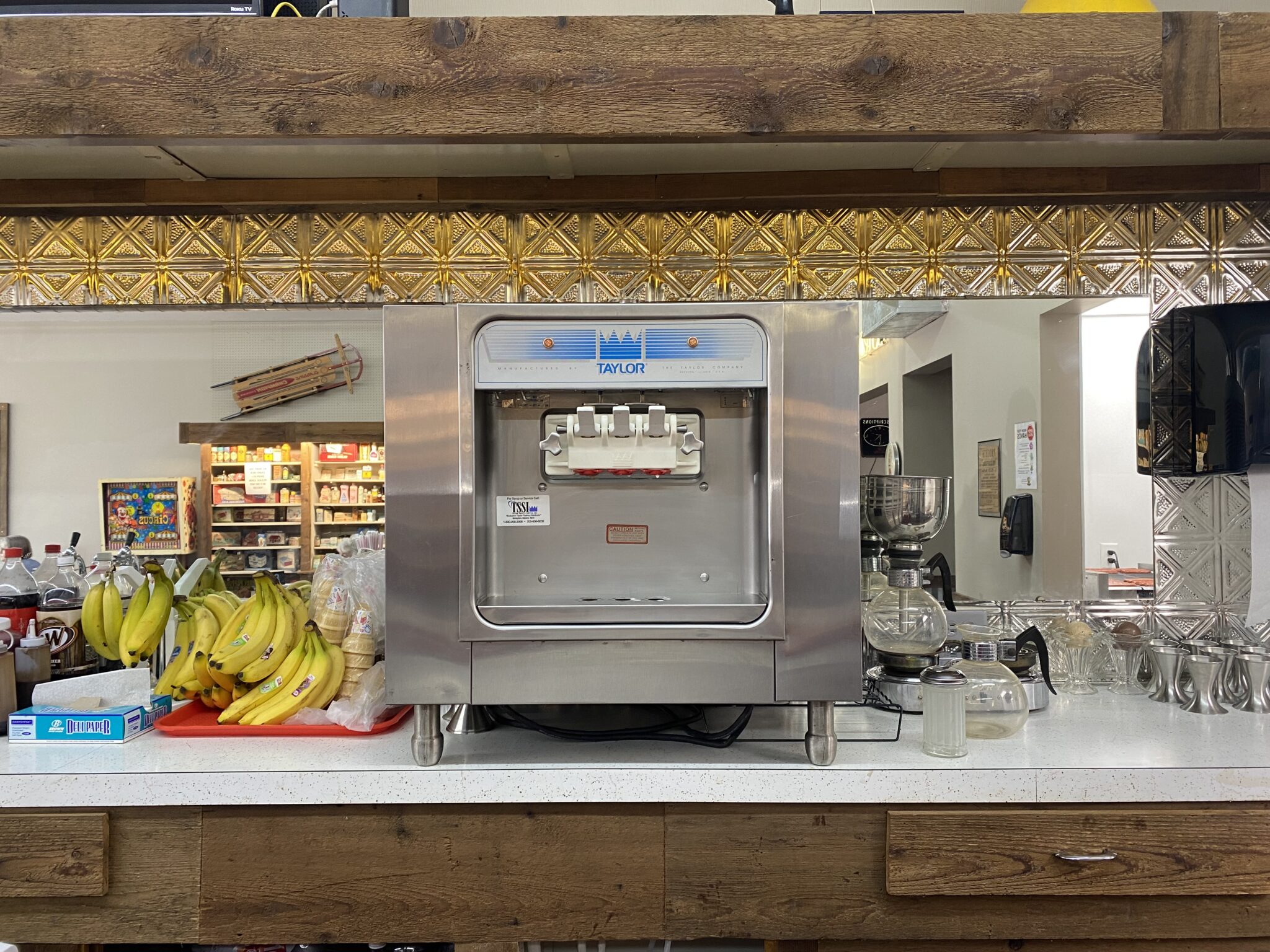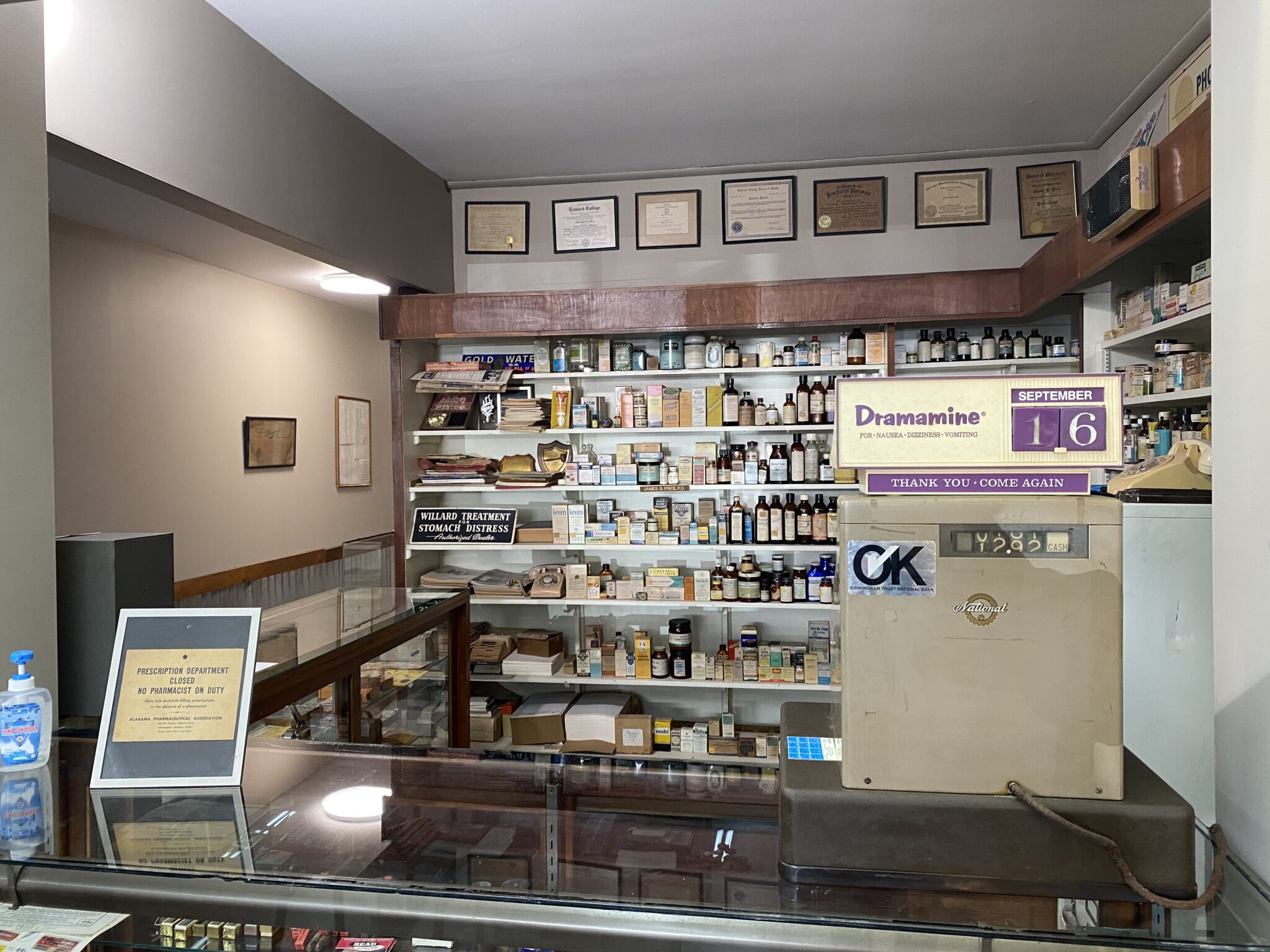 Location: 4300 Pinson Main Street Pinson, AL 35126
Hours: Mon-Thurs 11AM-7PM, Fri-Sat 11AM-8PM, Sun closed
What are you most excited to try at Price's Ice Cream? Tag us @BhamNow on socials and let us know.