Sponsored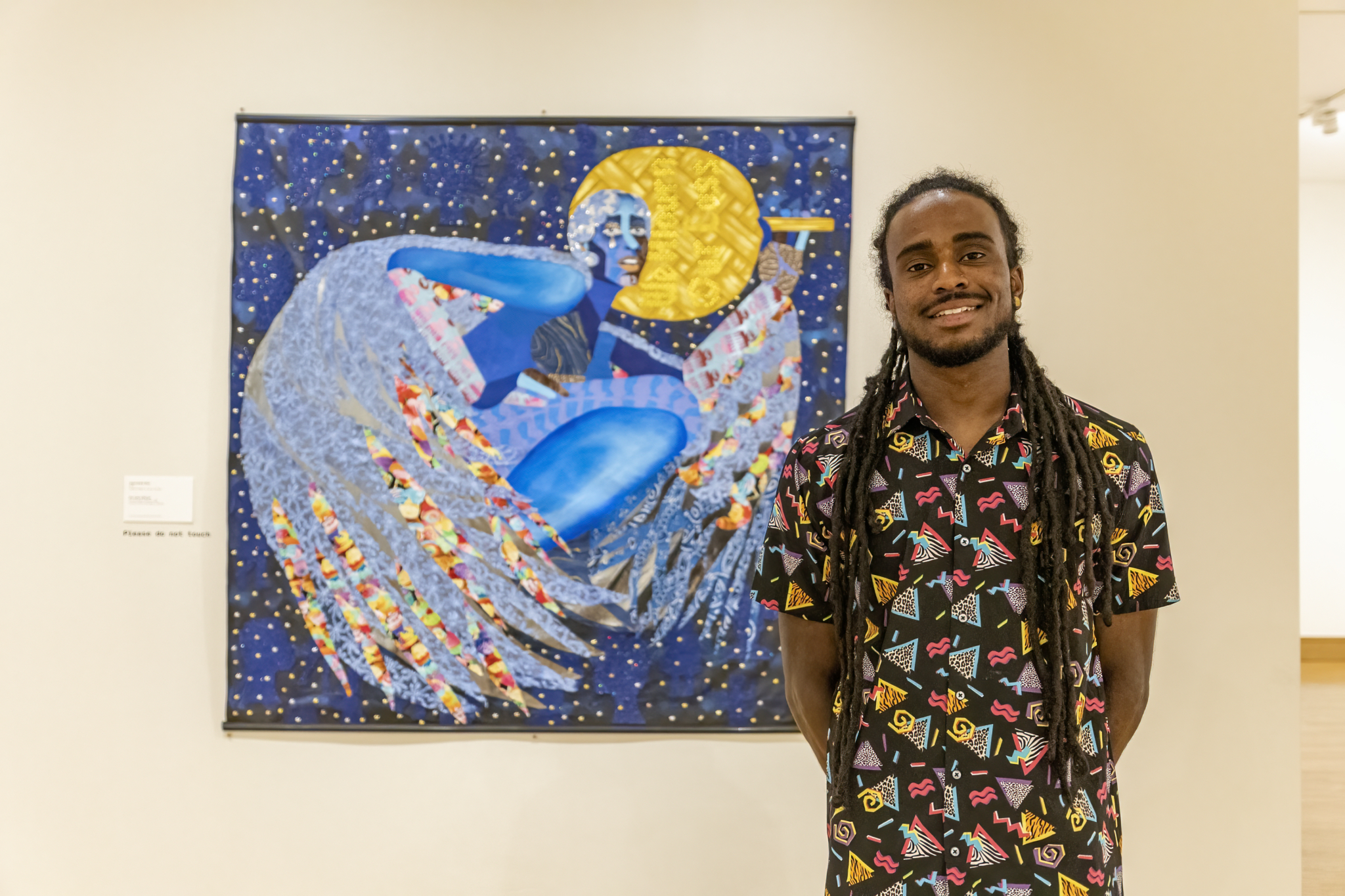 The Birmingham Museum of Art (BMA) is throwing its first in-person party since the pandemic started. It's a celebration of Afrofuturism in The Magic City, and it's gonna be out of this world. Stop by for drinks, music and a little bit of magic, Friday, August 6 from 5-9PM, inspired by iconic artist and Birmingham native, Sun Ra.
We asked organizer Carey Fountain what he's most looking forward to about the event. Here's what he told us:
"I'm excited that this is our first in-person event since the pandemic. I think that our community needs to get back together, safely. Everyone has been so Zoomed out and on the computer doing all these virtual events for the past year and a half.

This whole event is focused on people from Birmingham and bringing attention to why cities are important to reimagining our future. This ties in with Afrofuturism, and also the voter registration we're doing with Good People Vote.

Art After 5 is going to be a way to educate people, celebrate our community and get creative with some art-making activities."

Carey Fountain
6 things you can expect at Art After 5, celebrating Sun Ra at the BMA
Whether you're in the mood for music, film, art-making, drinks or magic, there's truly something for everyone.
1. Soulful tunes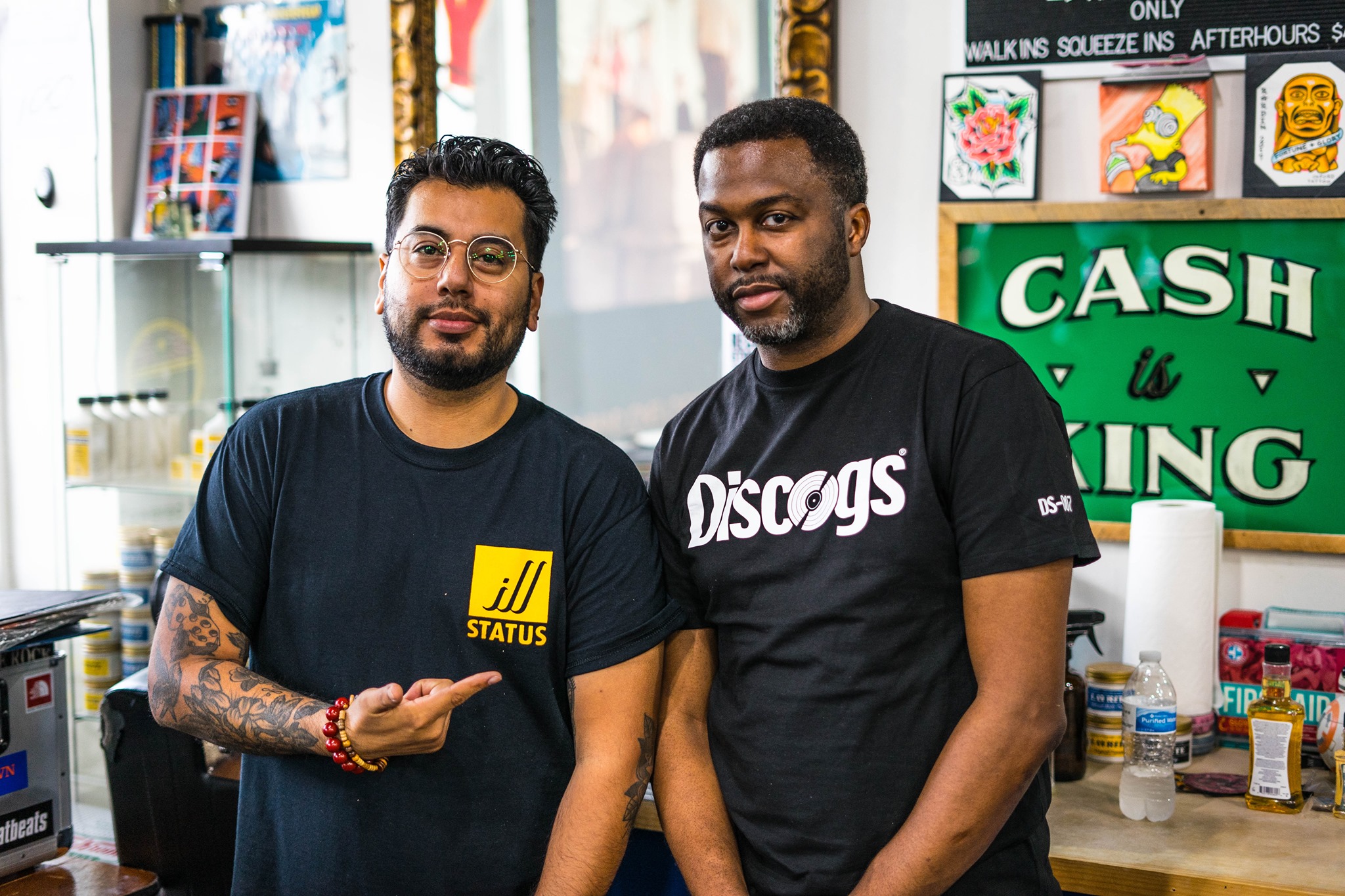 These guys'll set the vibe all evening long, and you don't wanna miss it.
2. Space is the Place screening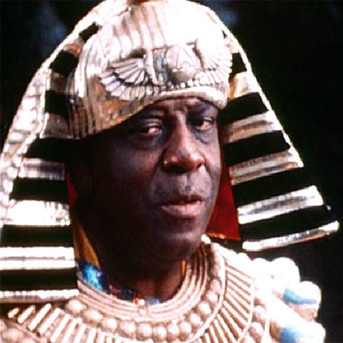 You'll be able to check out the 1974 Afrofuturist science fiction film Space is the Place. Written by the late Sun Ra—Birmingham's most famous musician and, some say, the father of Afrofuturism, along with Joshua Smith, it's definitely far out.
3. Galactic eyewear art making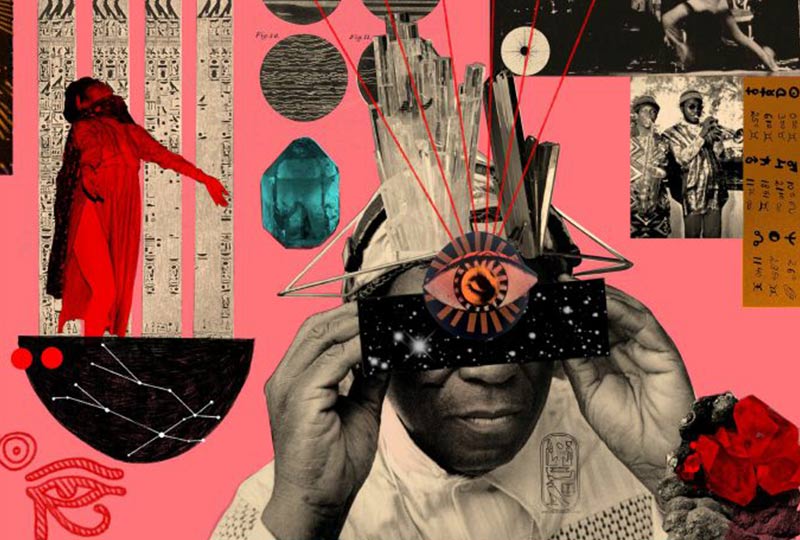 The BMA will provide the supplies. You provide the creativity. Your custom eyewear will be the perfect accessory for traveling the cosmos with Sun Ra's Intergalactic Solar Arkestra.
Make plans now to head over to Art After 5 on Friday, August 6, from 5-9PM. You'll be glad you did.
4. Art scavenger hunt focused on Sun Ra at the BMA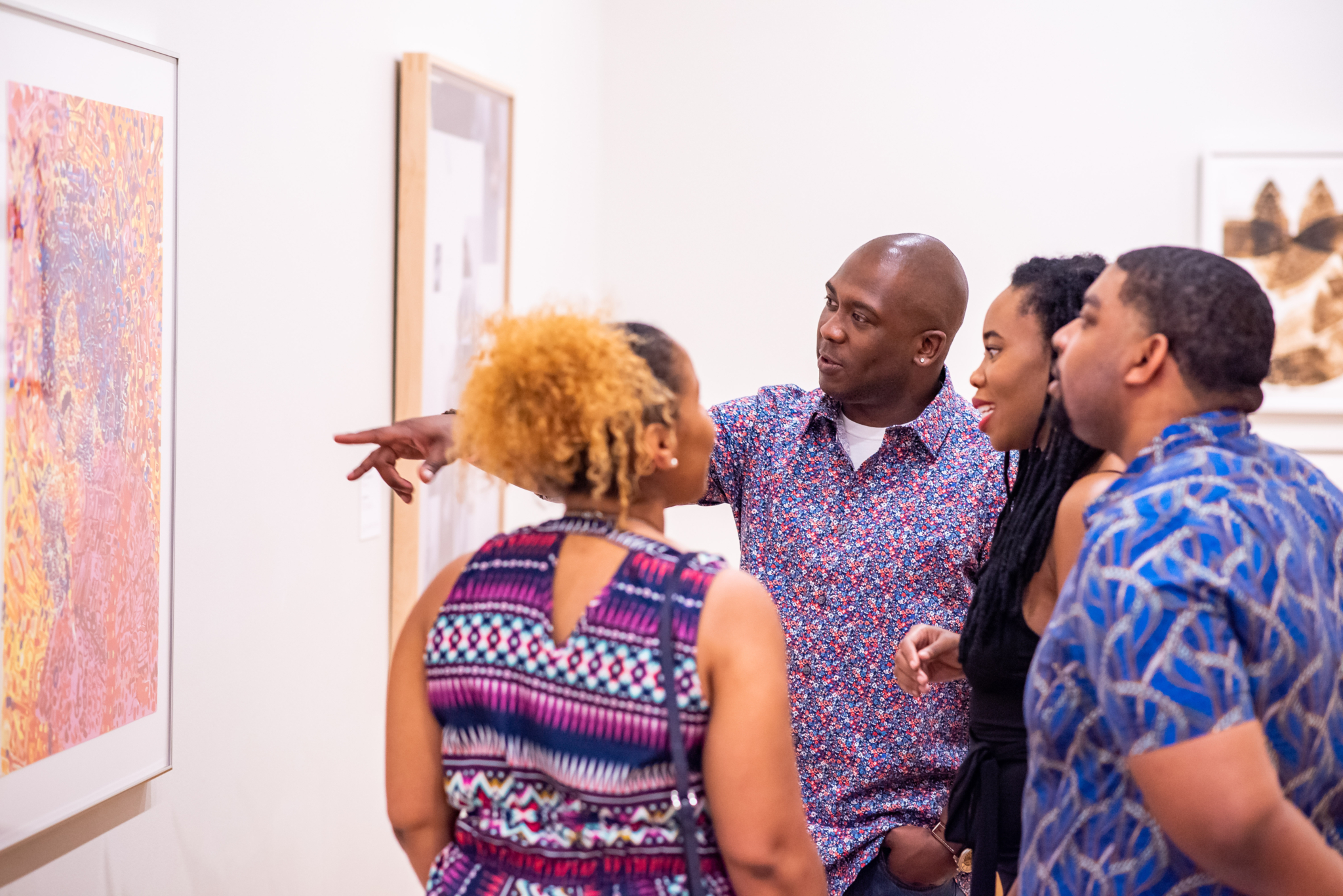 When you're ready to see the sights at the Museum, a SmartGuide scavenger hunt'll take you to the works of art that inspired Sun Ra and his Arkestra. Find them all and get a special prize.
5. Magic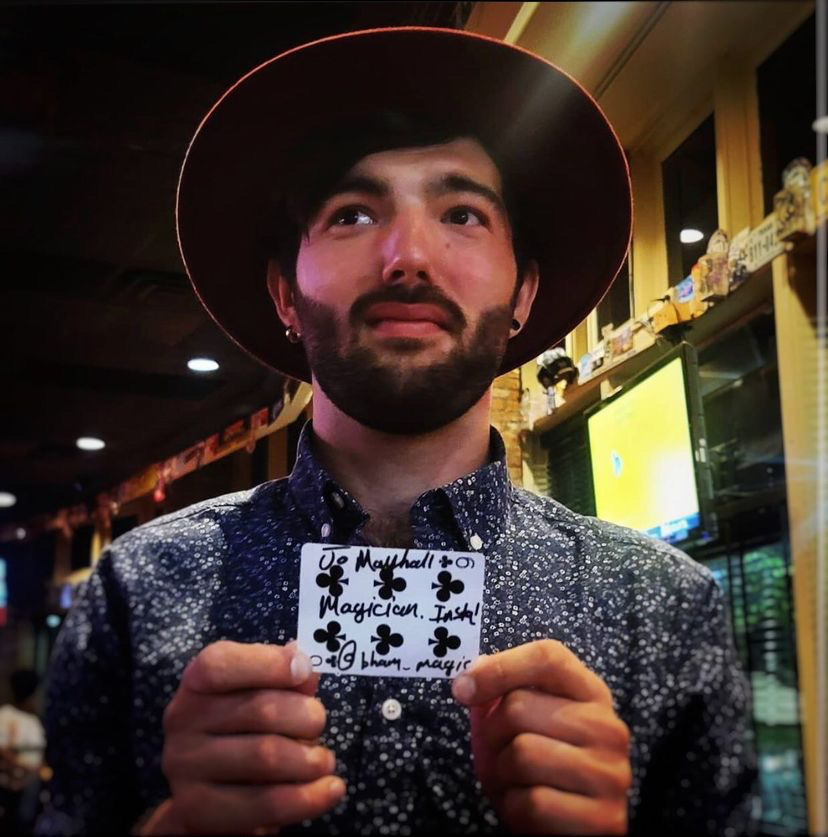 Don't forget, the evening also celebrates The Magic City. Who better to bring it than local magician Jo Mayhall.
The tricks he has up his sleeve will keep you and your friends wonder struck and spellbound.
6. Good People Vote voter registration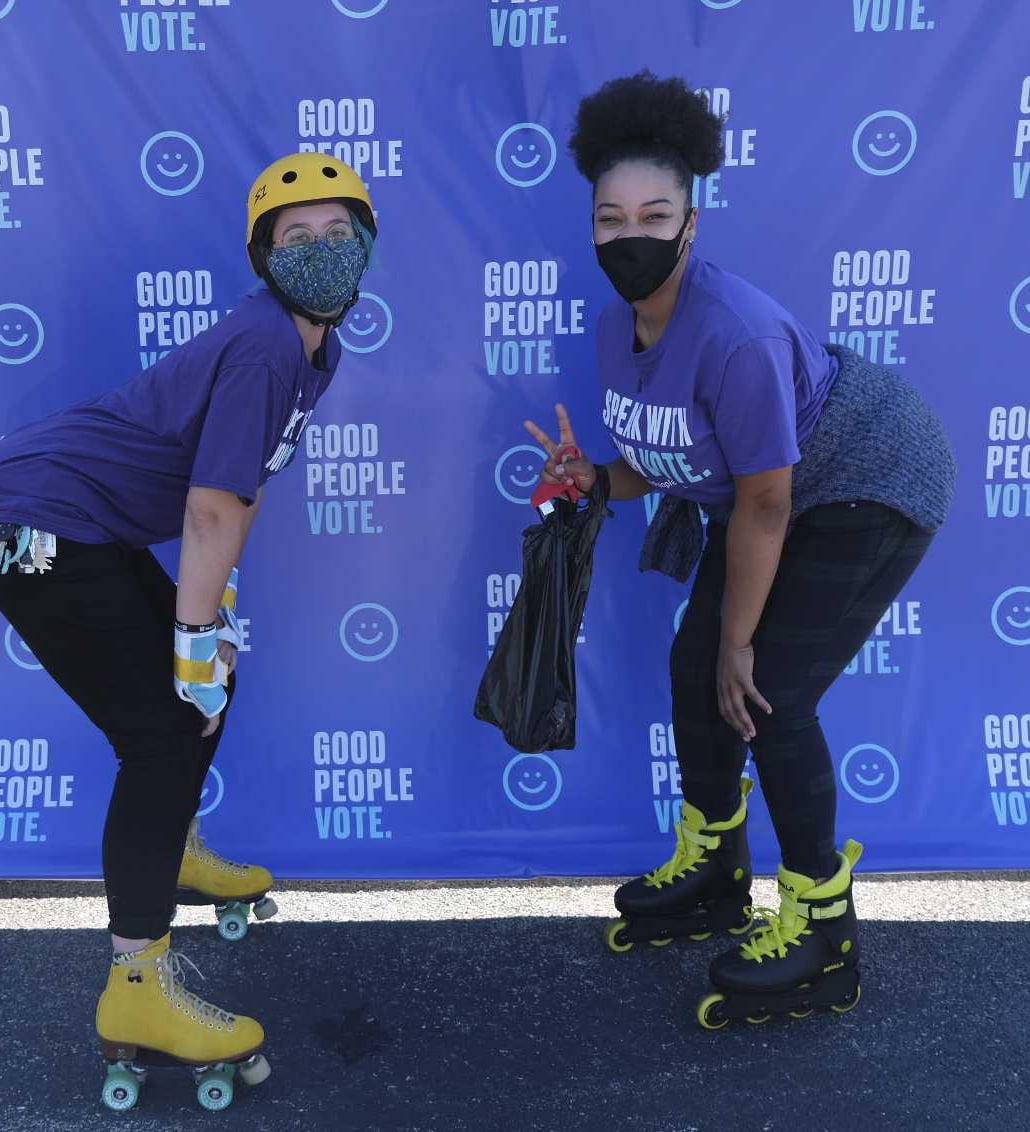 Did you know the City of Birmingham has municipal elections August 24? Good People Vote will be on hand to get you registered and answer all your voting-related questions.
Who was Sun Ra?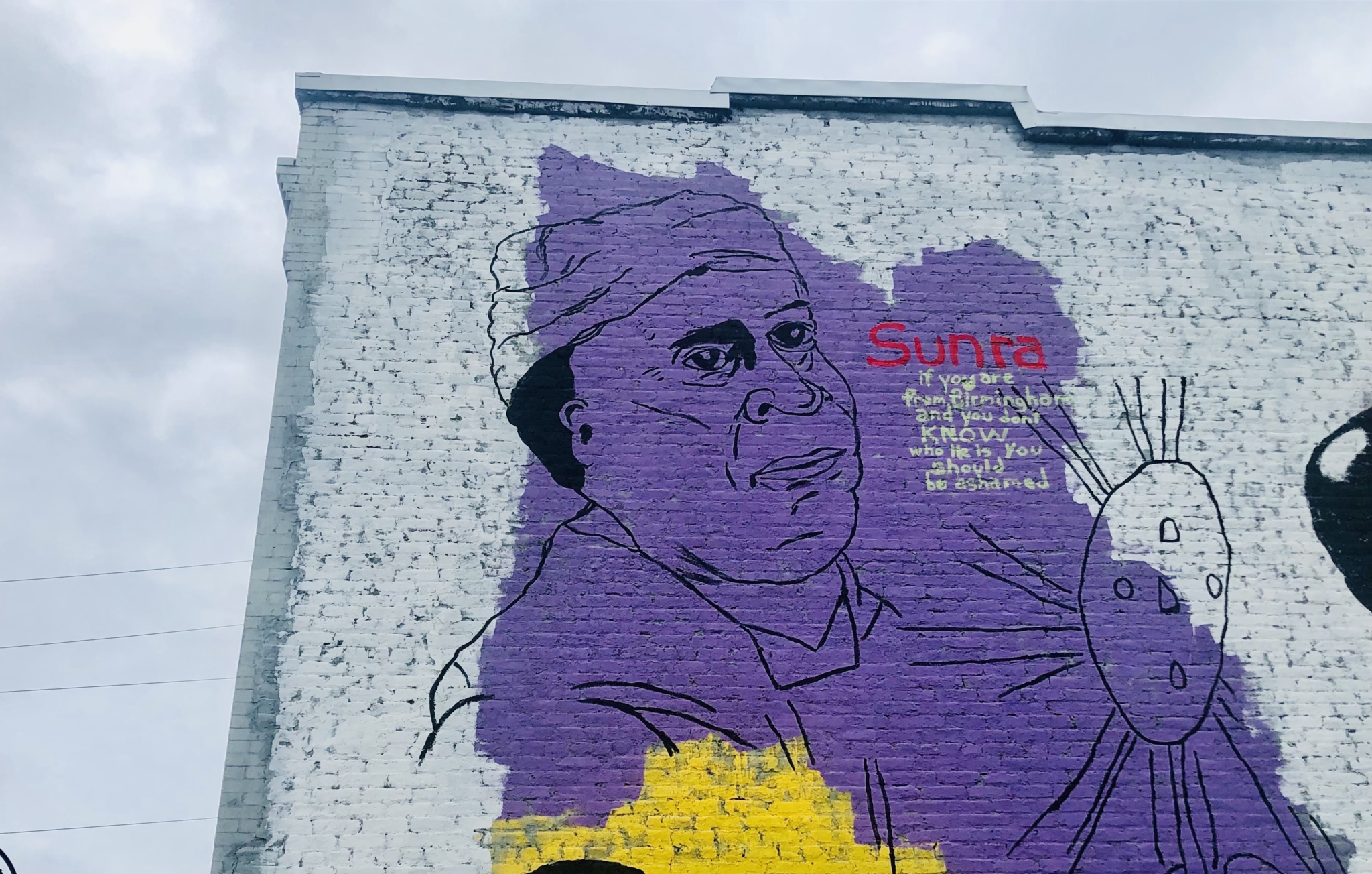 No doubt you've seen his face on Avondale's Four Birmingham Icons mural. But did you know that the late Sun Ra was one of the most prolific recording artists of the 20th century?
Highlights of his life included a life-changing trip to Saturn (no, not the Avondale music venue) in 1935, a stint in Chicago and the formation of his Arkestra.
Like an early psychedelic jam band, their music was experimental, ethereal and ahead of its time. Check them out here:
In 1993, the legendary Sun Ra died and was buried in Birmingham's Elmwood Cemetery. But, of course, his music and his legend live on.
Why Sun Ra at the BMA?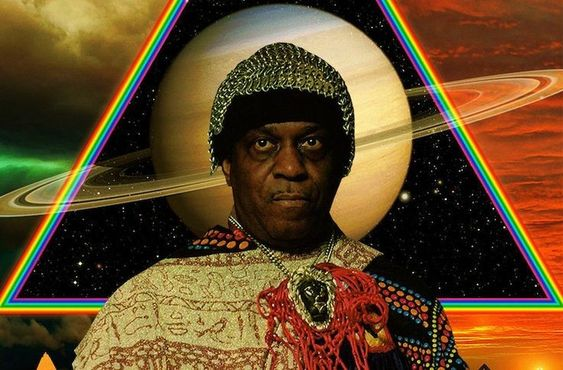 While imagining the first in-person gathering since the pandemic, organizers envisioned a Magic City-focused event highlighting local talent. As they looked at Birmingham's history and notable people from here, they realized the party wouldn't be complete without Sun Ra.
"As it started to develop, we thought, let's highlight Afrofuturism in The Magic City. Afrofuturism is closely tied to contemporary art, and Sun Ra is arguably the founder of Afrofuturism."

Carey Fountain, Manager of Public Programs, Birmingham Museum of Art
When I asked Fountain how he would describe Afrofuturism, he said "Afrofuturism, at least how I look at it, re-imagines a world where Black people are free in every sense of the word."
Contemporary examples of the genre include Black Panther and Spider-Man: Into the Spider-Verse.
---
Know you wanna go? Mark your calendar now: Friday, August 5, 5-9PM for this free, fun and fabulous party at the Birmingham Museum of Art.
Sponsored by: