Did you know some of Alabama's most notable figures are buried right here in Birmingham? I visited Oak Hill and Elmwood cemeteries to see the resting place of several influential Birmingham voices.
Elmwood Cemetery
Paul "Bear" Bryant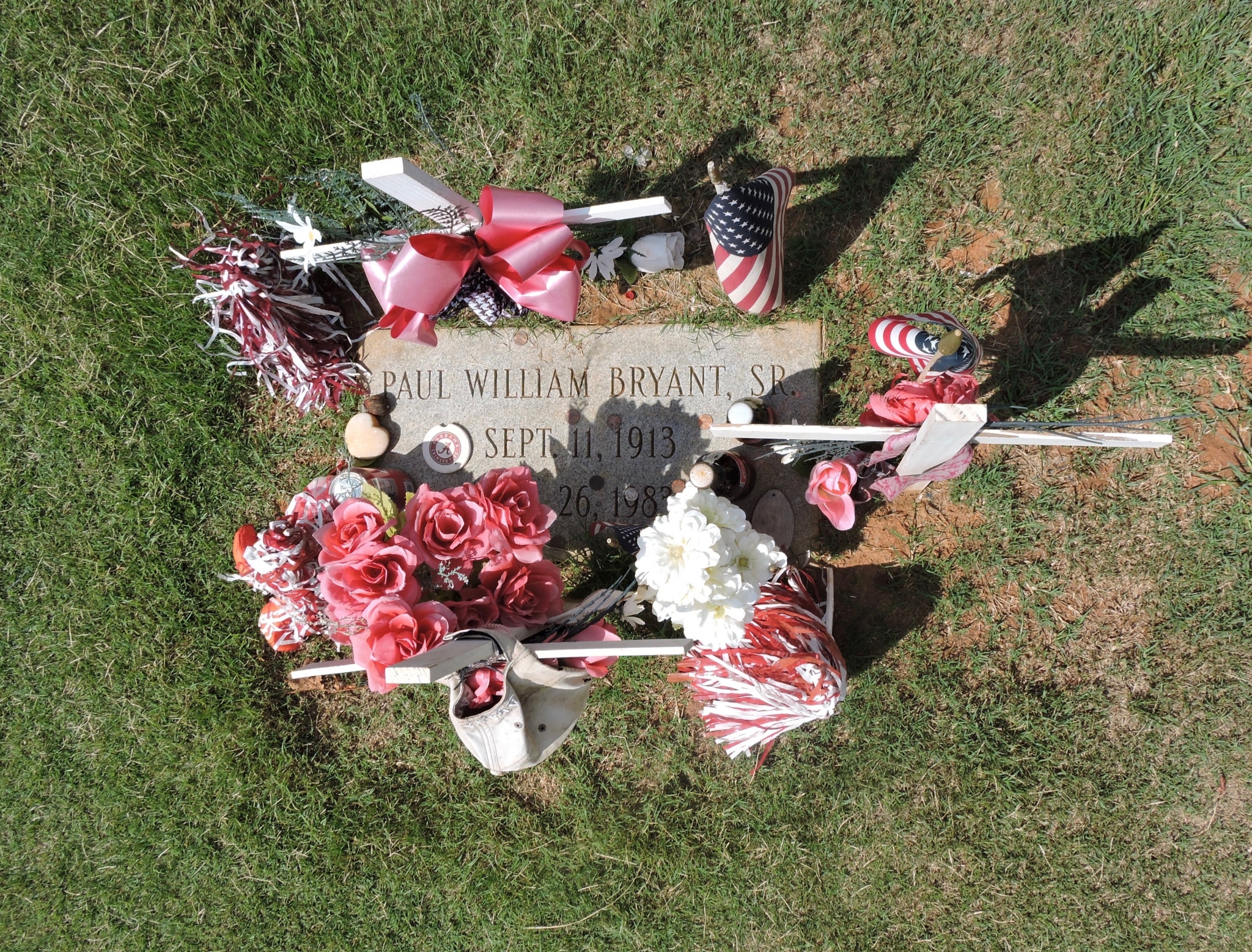 Paul "Bear" Bryant's grave was the easiest to find, thanks to the lavish decorations placed at his final resting place by fans. Bear Bryant was the famous head coach for the University of Alabama football team. Under his leadership, the Tide had three undefeated seasons and won six national championships. Following his death in 1983, over 100,000 mourners came to view as the funeral procession made its way into Birmingham. Fans still come to his grave in Elmwood to leave flowers and Alabama memorabilia.
Sun Ra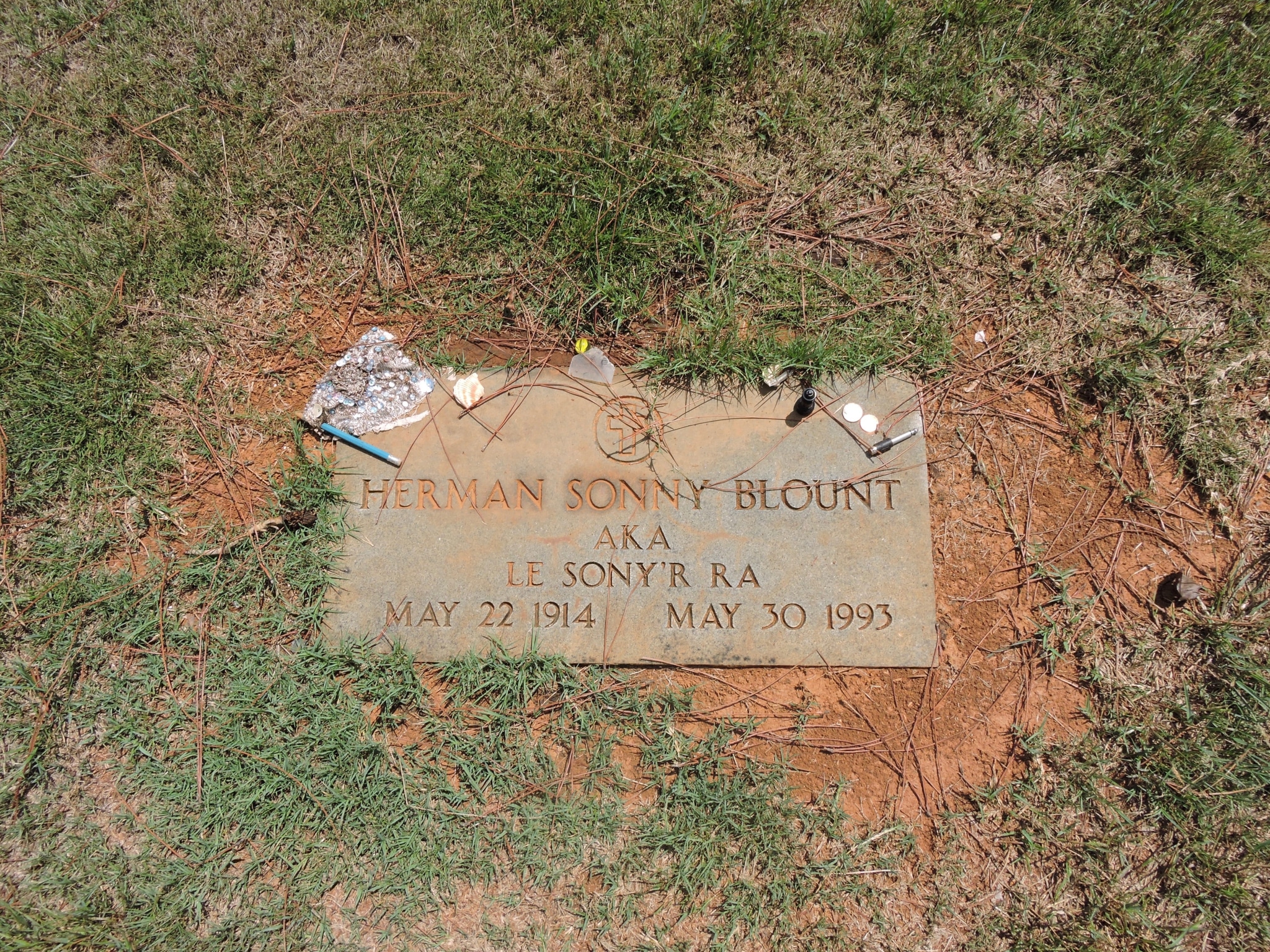 Sun Ra was a famous jazz composer, pianist, bandleader and poet. Sun Ra grew up next to Birmingham Terminal Station. His album "The Magic City" refers to Birmingham and the famous sign that greeted new arrivals at the station. A three-story mural in Avondale commemorates Sun Ra and three additional Birmingham cultural icons.
Mary Elizabeth Anderson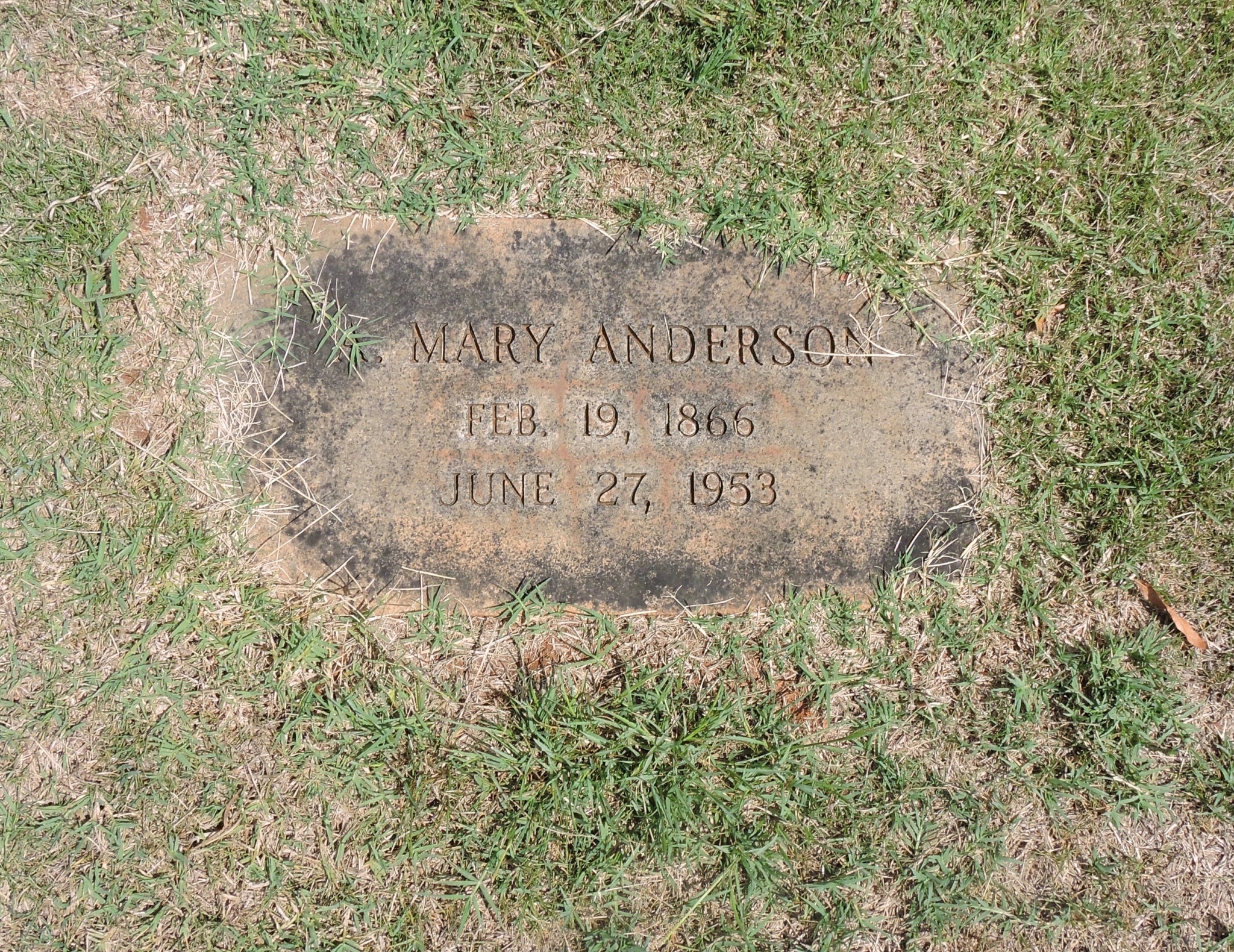 Mary Anderson was a real-estate developer and inventor who moved to Birmingham in 1889. During a trip to New York in the winter of 1903, she noticed her cab driver struggle to keep the windshield clear. After her return to Birmingham, Mary designed the first windshield wiper. By the 1920s, windshield were standard equipment on new cars. Mary Anderson built and managed the Fairmont Apartments on Highland Avenue until her death in 1953.
Erskine Ramsay Hawkins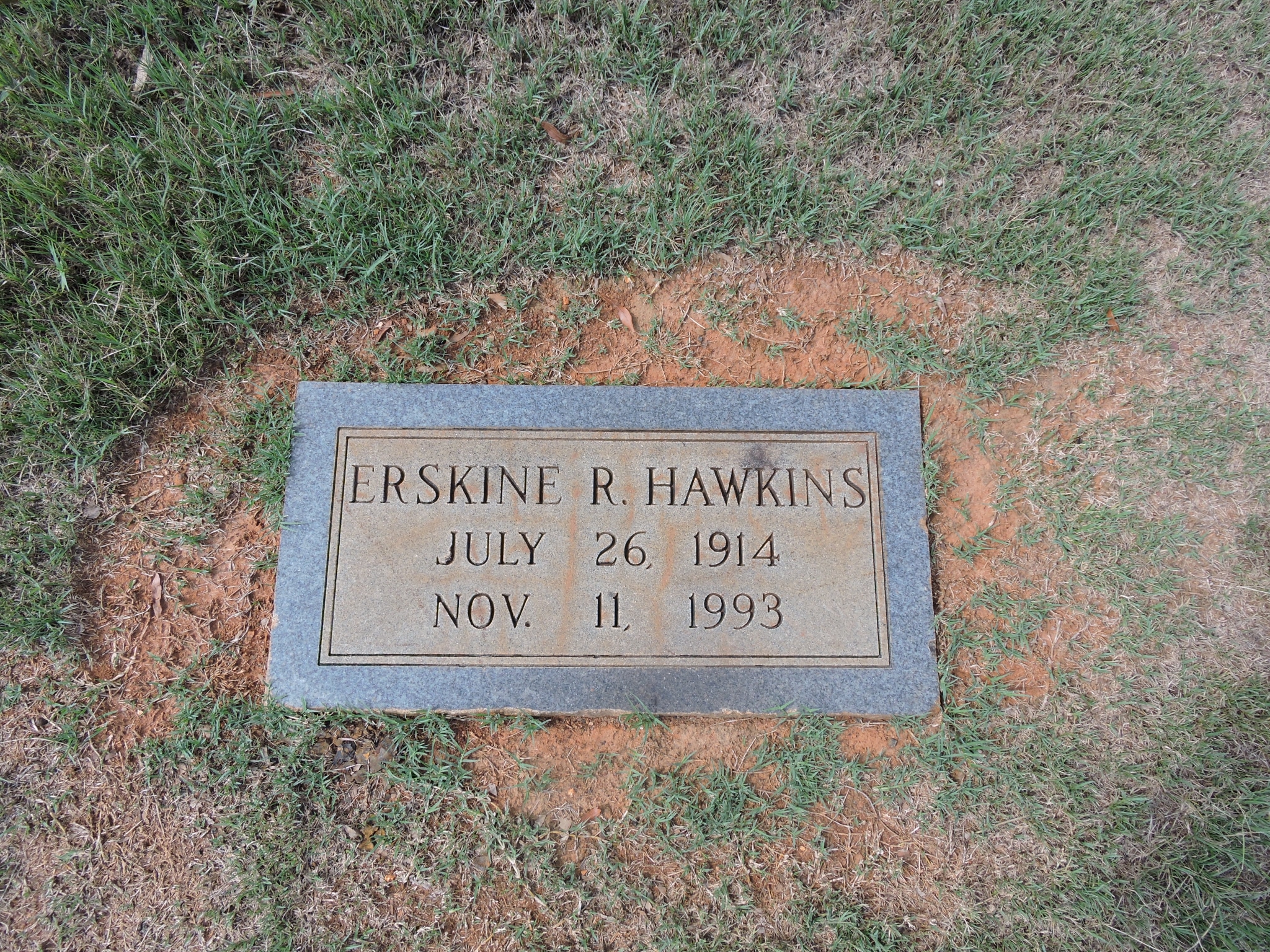 Our second musician on our tour is Erskine Hawkins, an African-American trumpeter and big band leader. He wrote and recorded "Tuxedo Junction," named after Ensley's famous entertainment district. Tuxedo Junction was a prominent social hub for Birmingham's black community in the 1920s and 30s. Furthermore, "Tuxedo Junction" was covered by jazz greats such as Duke Ellington, Ella Fitzgerald, and Glenn Miller.
Eleanor Kidd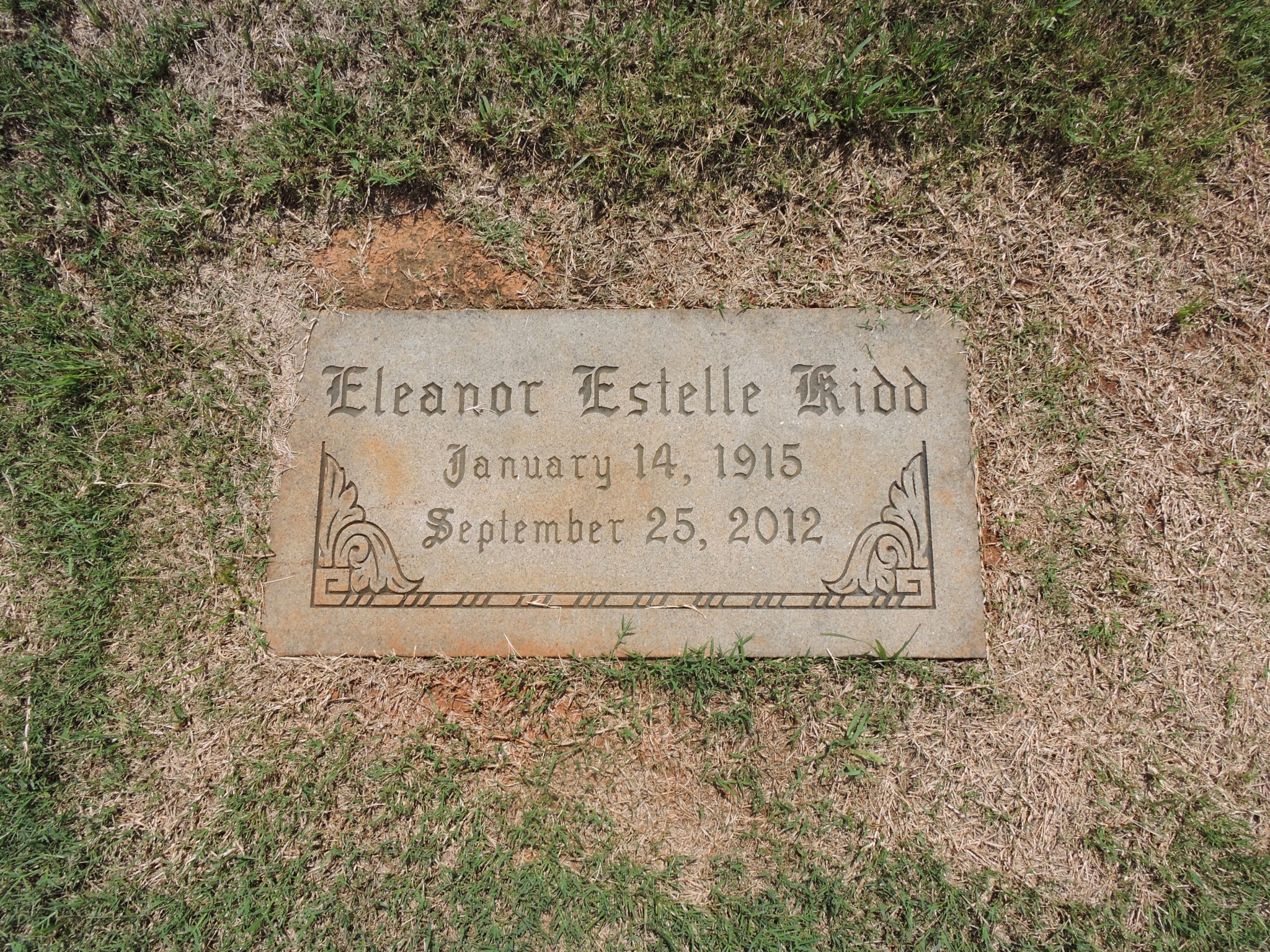 Eleanor Kidd was a Birmingham philanthropist and fashion model. She attended Phillips High School and graduated from Birmingham-Southern College in 1935. During her time in New York, Eleanor became the face of Lucky Strike cigarettes in a national ad campaign. However, her modeling career peaked when jeweler Harry Winston photographed her wearing the famous 45.5-carat Hope Diamond. Since he donated the diamond to the Smithsonian soon after, Eleanor Kidd was the last woman to wear the Hope Diamond. Eleanor Kidd spent much of her time raising money for local organizations, such as St. Vincent's and the Birmingham Museum of Art.
Eddie Kendricks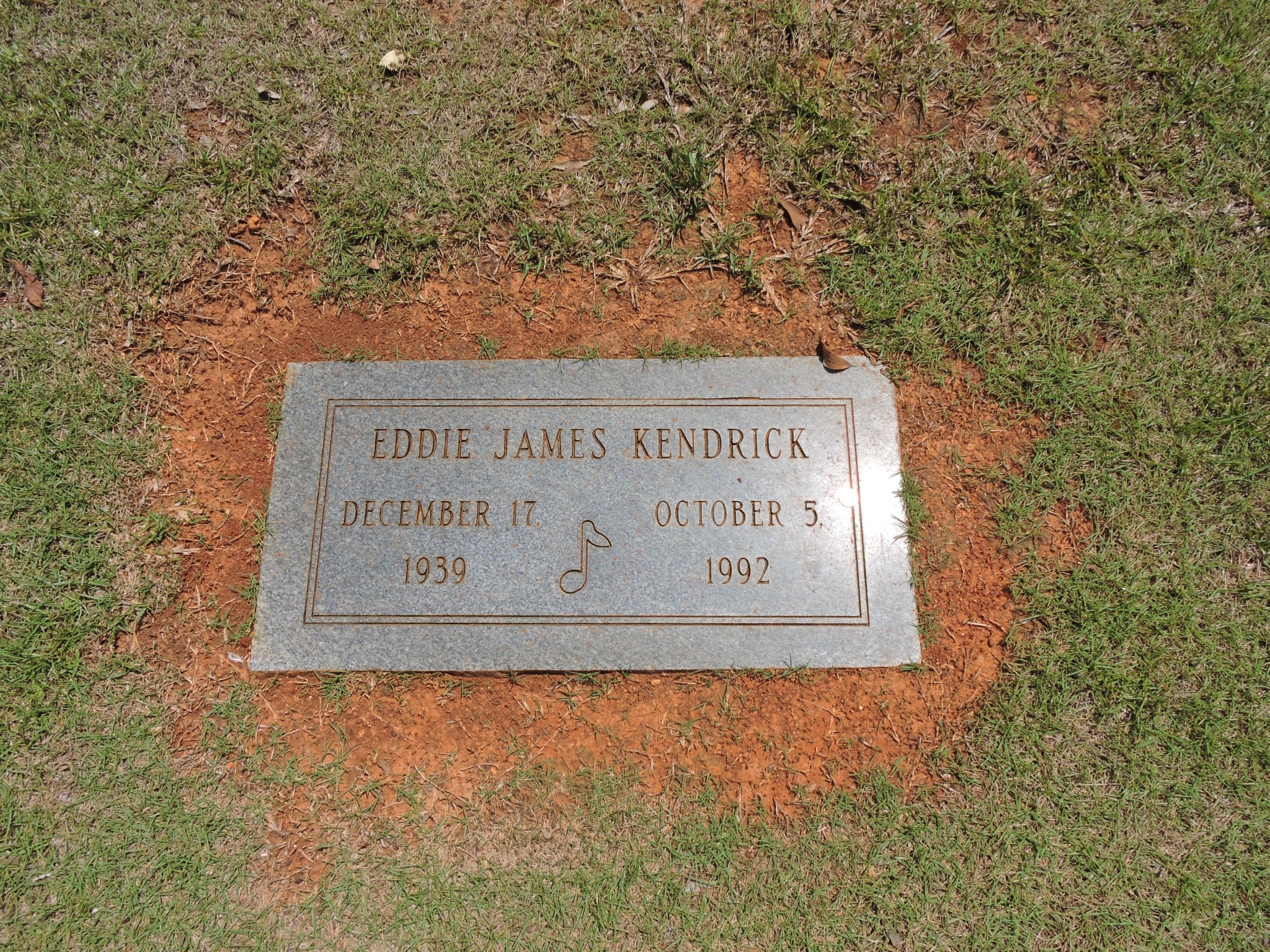 Eddie Kendricks was a singer, songwriter, and co-founder of the Motown group The Temptations. His distinct falsetto can be heard on the Temptations' greatest hits, such as "The Way You Do the Things You Do," "Get Ready," and "Just My Imagination." Additionally, Kendrick had a number of hits as a solo artist, and his single "Keep on Truckin'" hit number one. Eddie Kendrick Memorial Park on 4th Avenue North features bronze sculptures of Kendrick and the other Temptations.
Oak Hill Cemetery
James Sloss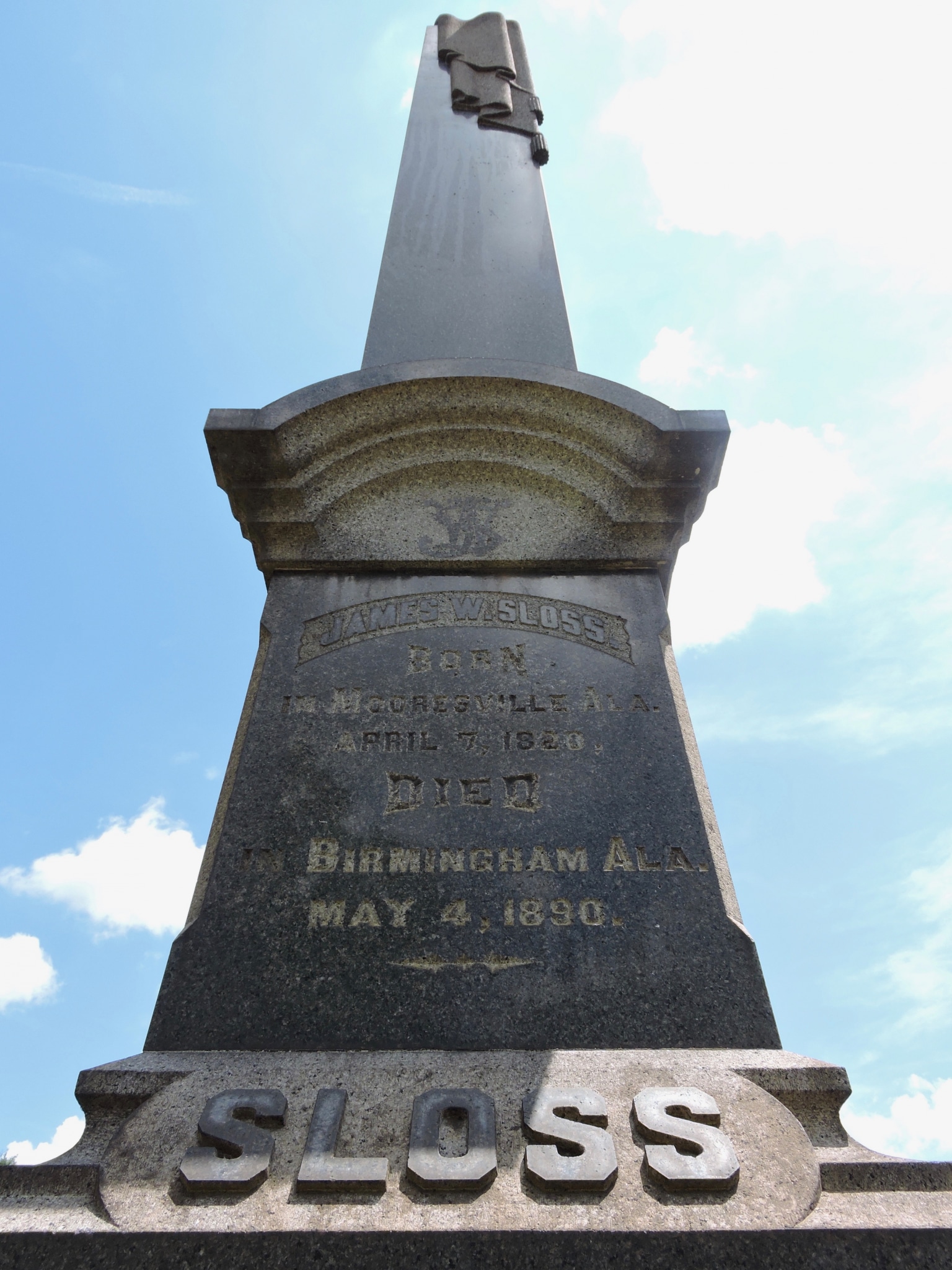 James Sloss was an industrialist, leader in the early development of Birmingham, and founder of Sloss Furnaces. During the Reconstruction era, Sloss encouraged railroad companies to create railway tracks to Birmingham. Sloss recognized that Birmingham was home to the three ingredients needed to make iron, and founded Sloss Furnaces in 1881. Certainly, Sloss's efforts in bringing railroads to Birmingham transformed Birmingham into a thriving industrial city.
Reverend Fred Shuttlesworth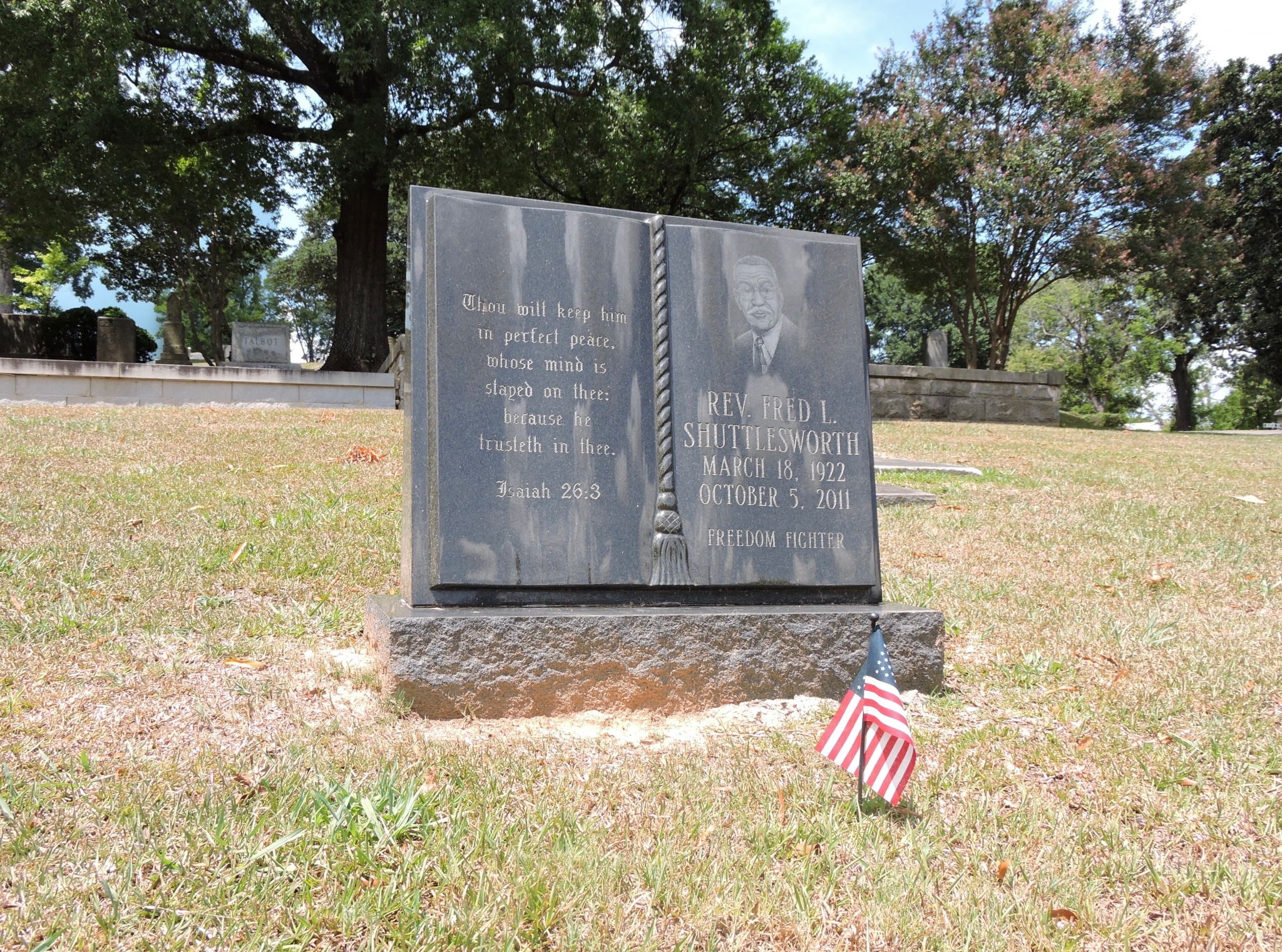 Reverend Fred Shuttlesworth was a pastor, founder of several civil rights organizations, and leader of the Birmingham Civil Rights Movement. Despite bombings and beatings, Shuttlesworth tirelessly led the local civil rights movement against segregation and racism. In 2008, the Birmingham-Shuttlesworth Airport was dedicated in his honor.
Captain Charles Linn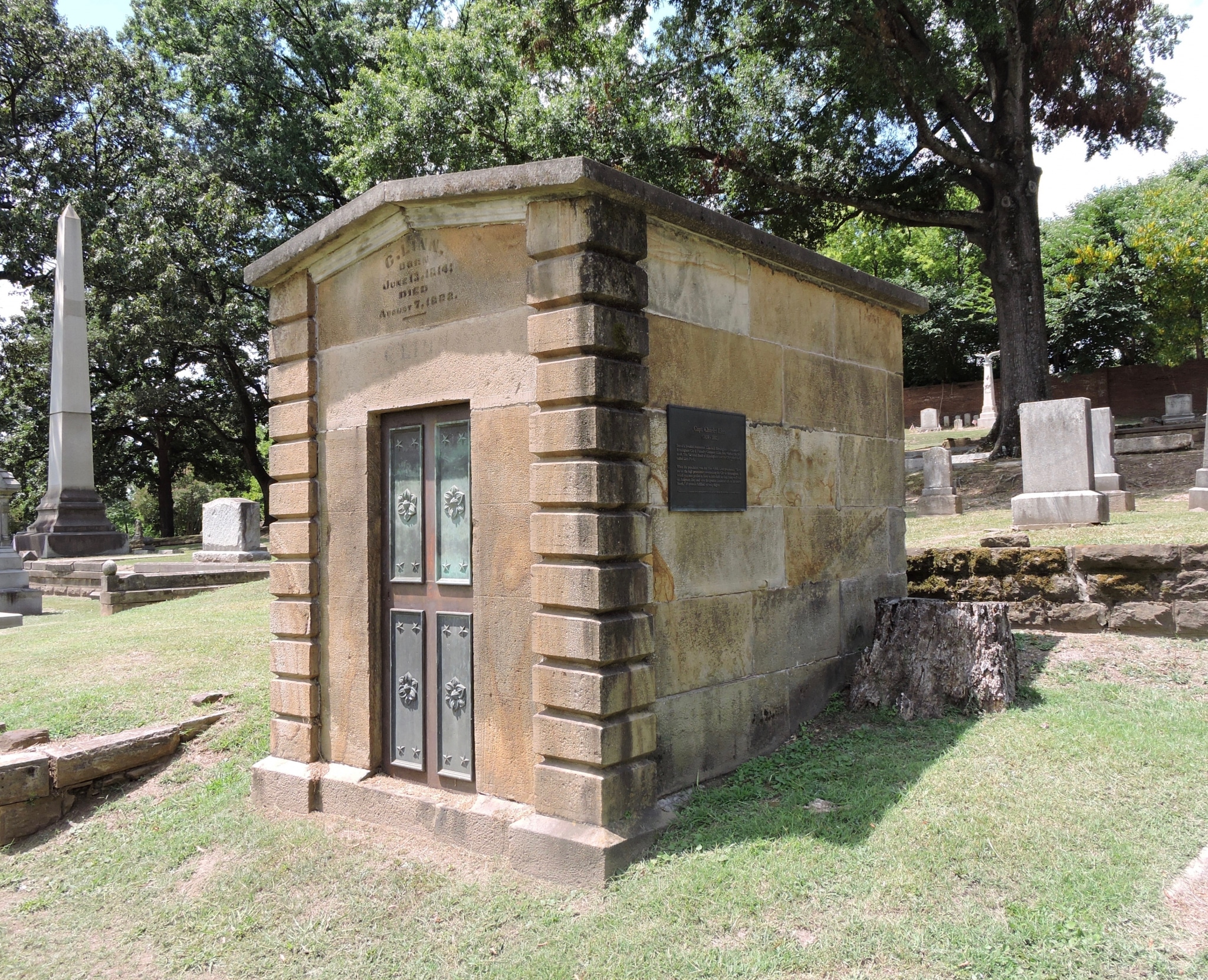 Charles Linn was a sailor, banker, and one of the founders of Birmingham. Linn was born on the coast of Finland and immigrated to the United States in 1833. During his time in Alabama, he operated a thriving mercantile store, which made him a wealthy businessman. In 1872, Linn opened the National Bank of Birmingham, the first bank in the new city. During the cholera epidemic of 1873, Linn hosted the lavish Calico Ball on New Year's Eve in his National Bank of Birmingham building. The ball set an optimistic tone for the new year, and the city's fortunes did improve. Linn's elaborate mausoleum in Oak Hill cemetery is adorned with bronze doors from his homeland.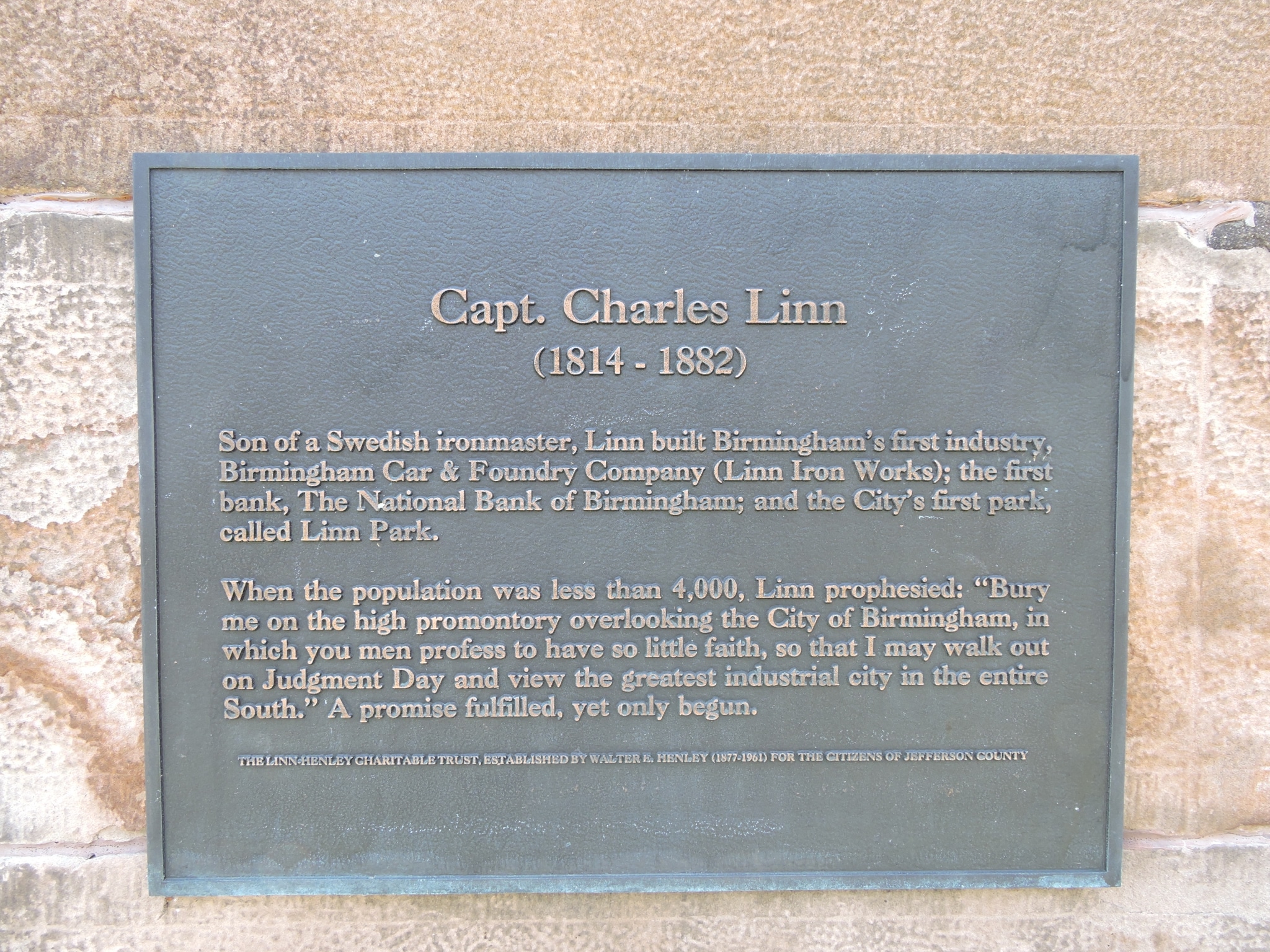 Who else would you have liked to see on this list? Mention us @Bham Now to let us know!