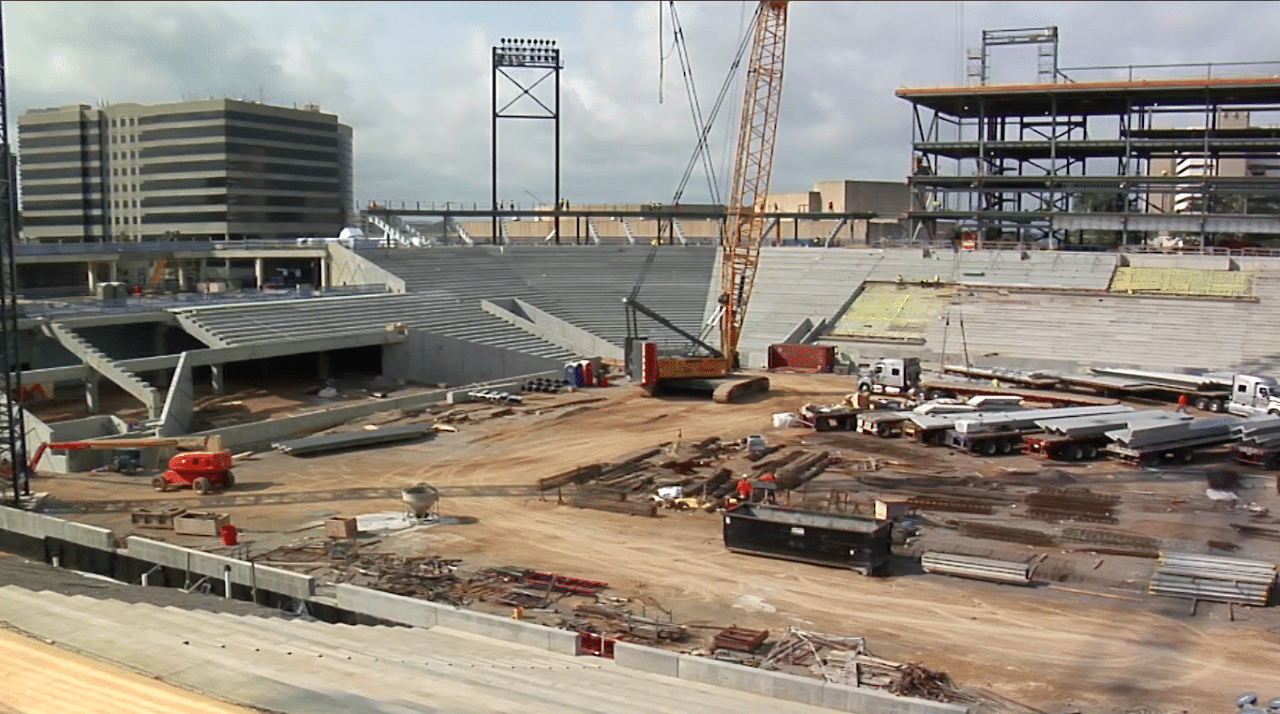 The Protective Stadium continues to make progress in Birmingham after a "topping out" celebration marked a key milestone in its construction.
What is a "topping out?"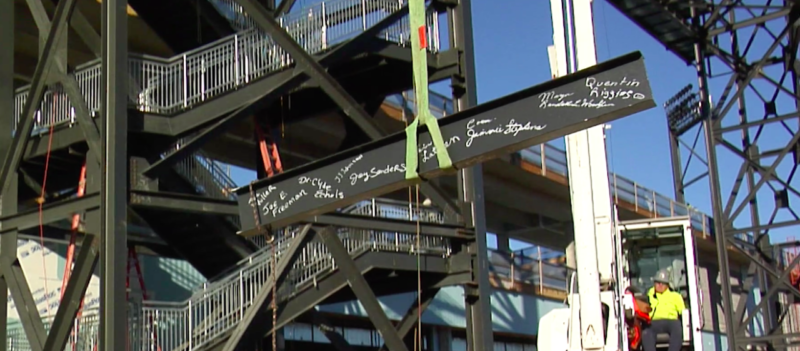 Basically, it marks the ceremonial placement of the last steel beam in a construction project. Huh, who knew the construction biz actually had some clever wordplay.
Anyhoo, due to the Safer-At-Home order currently in place, Protective Stadium's topping out celebration was a bit different from the norm.
Instead of taking place on just one day, it happened over the course of three days. During these three days, city and county leaders and corporate partners signed a construction beam to be stationed in Uptown, where Protective Stadium is located.
Once signed, the beam was hoisted via crane and fastened to the support structure for the Stadium's scoreboard.
"When I look at the progress that has been made on the stadium, I don't just see a place where our community can come together for football, concerts and other events. I see a springboard for economic development, I see new opportunities for small businesses and I see revenue that will go toward revitalizing each of our city's 99 neighborhoods."

Mayor Randall L. Woodfin, Mayor, City of Birmingham
What's all the talk about the Protective Stadium?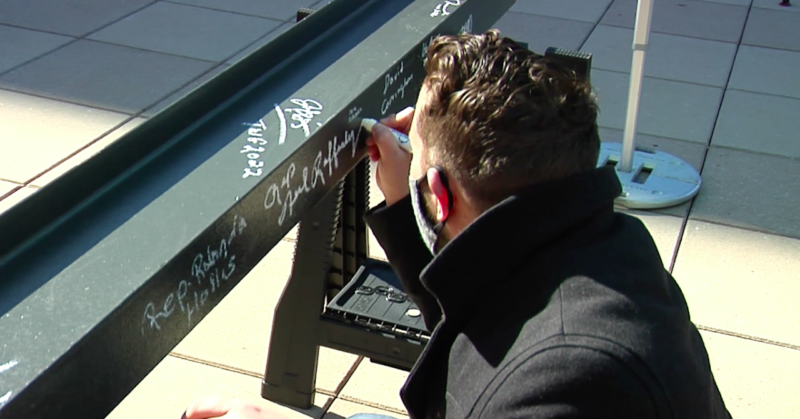 Here are some things to know about the Protective Stadium:
It's a 45,000-capacity multi-use, open-air stadium within the Birmingham-Jefferson Convention Center Complex (BJCC).
It's funded by the BJCC Authority, City of Birmingham, Jefferson County, Protective Life Corporation and University of Alabama at Birmingham (UAB).
It will be the future home of UAB Blazer Football.
It will also attract more folks to the Magic City with large concerts and a variety of sporting events. Ahem!—once it's safe to do so, of course.
The biggest thing to mention, though, is that the Protective Stadium will serve as the host for the Opening and Closing Ceremonies of The World Games 2022, which is scheduled to take place in Birmingham July 7-17, 2022.
"The progress on Protective Stadium is incredible, and we are excited that it will serve as a cornerstone of The World Games 2022. In less than 600 days, we will welcome the world to Birmingham, and we can't wait to show off this beautiful new stadium to fans and athletes from across the globe."

Nick Sellers, CEO, The World Games Birmingham
Want more insight into the Protective Stadium?
We've been tracking its progress since 2019. Here's what's up: