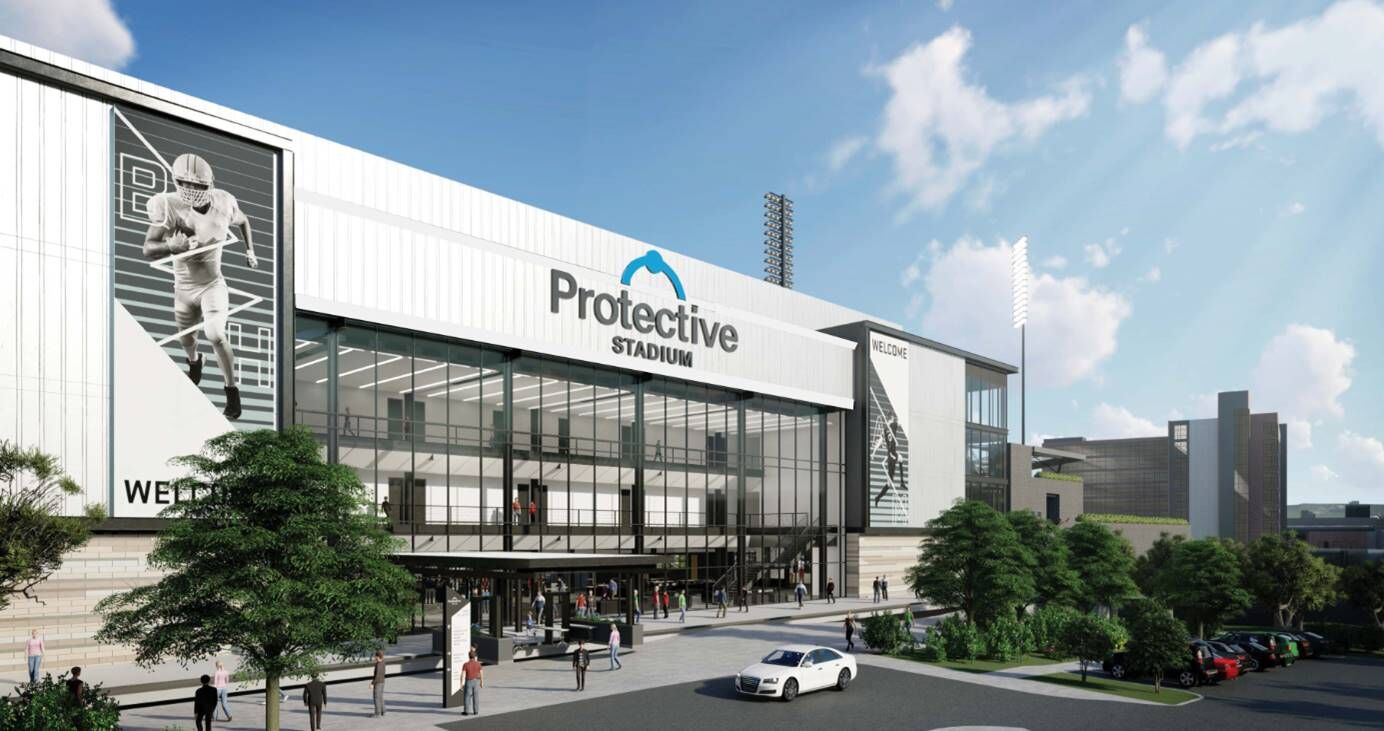 Attention, sports fans! The new BJCC stadium has an official name: Protective Stadium. Just rolls off the toungue, doesn't it! We can't wait to see the official signage. Read more about today's name reveal.
Introducing the Protective Life Stadium
Officials gathered at the future site of th $174 million Birmingham–Jefferson Convention Complex multi-use stadium by Uptown Thursday, April 11 to make the announcement.
The newly minted Protective Stadium is a large part of a major $300 million expansion and renovation currently underway at the BJCC complex. Once completed, the 55,000 seat stadium will also house 90,000 square feet of event and meeting space.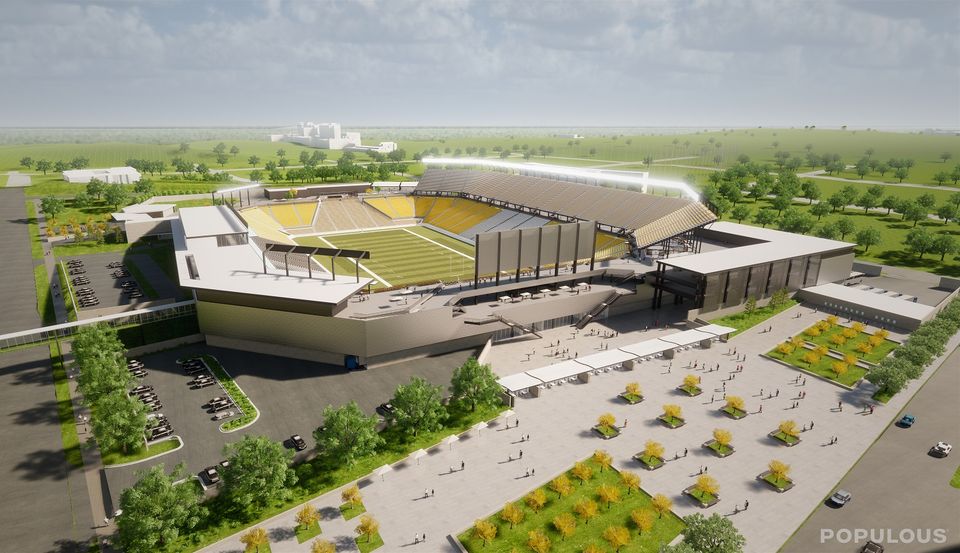 "We are excited to welcome Protective Life Corporation as our naming rights partner for the new multi-use stadium," said Tad Snider, Executive Director of the BJCC. "Protective Life is an organization with deep ties to the Birmingham community, so their participation is going to add huge value to the project."
Construction Delays
The newly Birmingham-Jefferson Convention Complex stadium is still in the planning phase of the construction process. Actual construction start dates were recently pushed back to late summer or early fall 2019. The BJCC is now projecting a mid-2021 completion date—just in time to host the new World Games in Birmingham on July 15, 2021.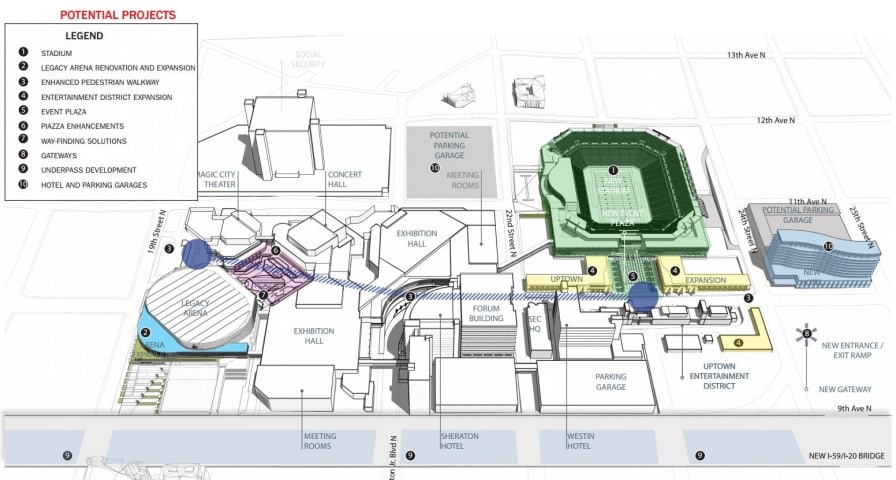 Dollar, dollar bills, y'all!
The naming rights of the BJCC stadium don't come cheap. Protective Life Company signed a 15-year agreement for the naming rights of the stadium. Protective Life will pay an estimated $1 million per year for the naming rights.
"Protective is proud to partner with the BJCC to make this stadium a reality. This is more than a stadium – it's an opportunity for our community to continue thriving," said Rich Bielen, President and Chief Executive Officer, Protective.
Future Plans for the Stadium
The new stadium, along with the upgraded Legacy arena, will serve as the new focal point of the BJCC campus. Once completed, the new construction and expansion are expected to attract a multitude of new sporting events. It will also serve as the future home of UAB football and other non-sports related conferences.
What do you think of the new name? Let us know on social. Tag us @BhamNow!