Sponsored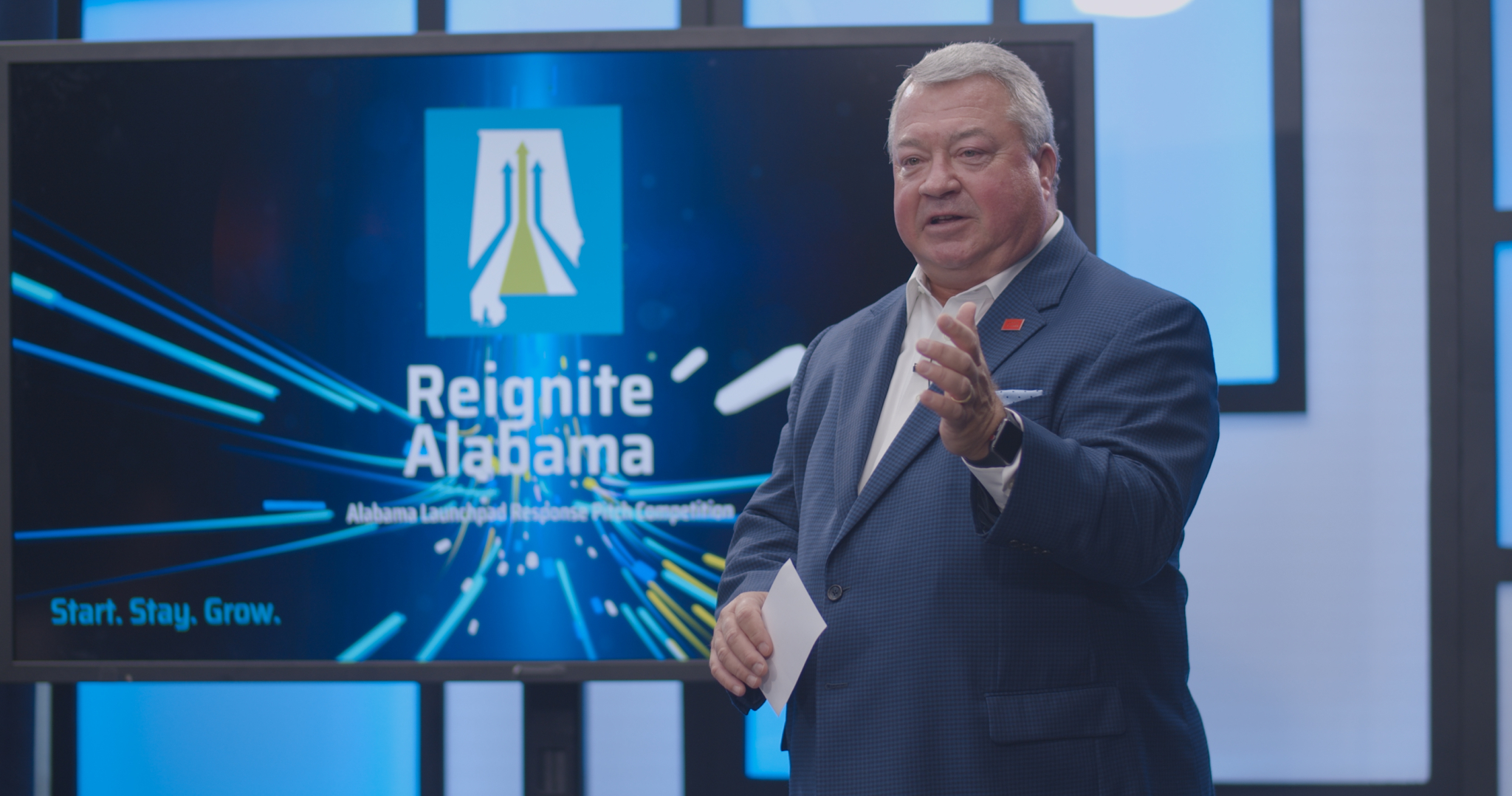 Get ready, Alabama! On November 19th, seven startups will take to the stage at Alabama Launchpad to pitch themselves to the judges. The prize? A share of $150K in early-stage seed funding. We reached out to the participating startups to learn more.
Plus, learn how you can tune in to the Virtual Finale on November 19th on the Alabama Launchpad website and Facebook page.
Meet 7 Startups competing for $150K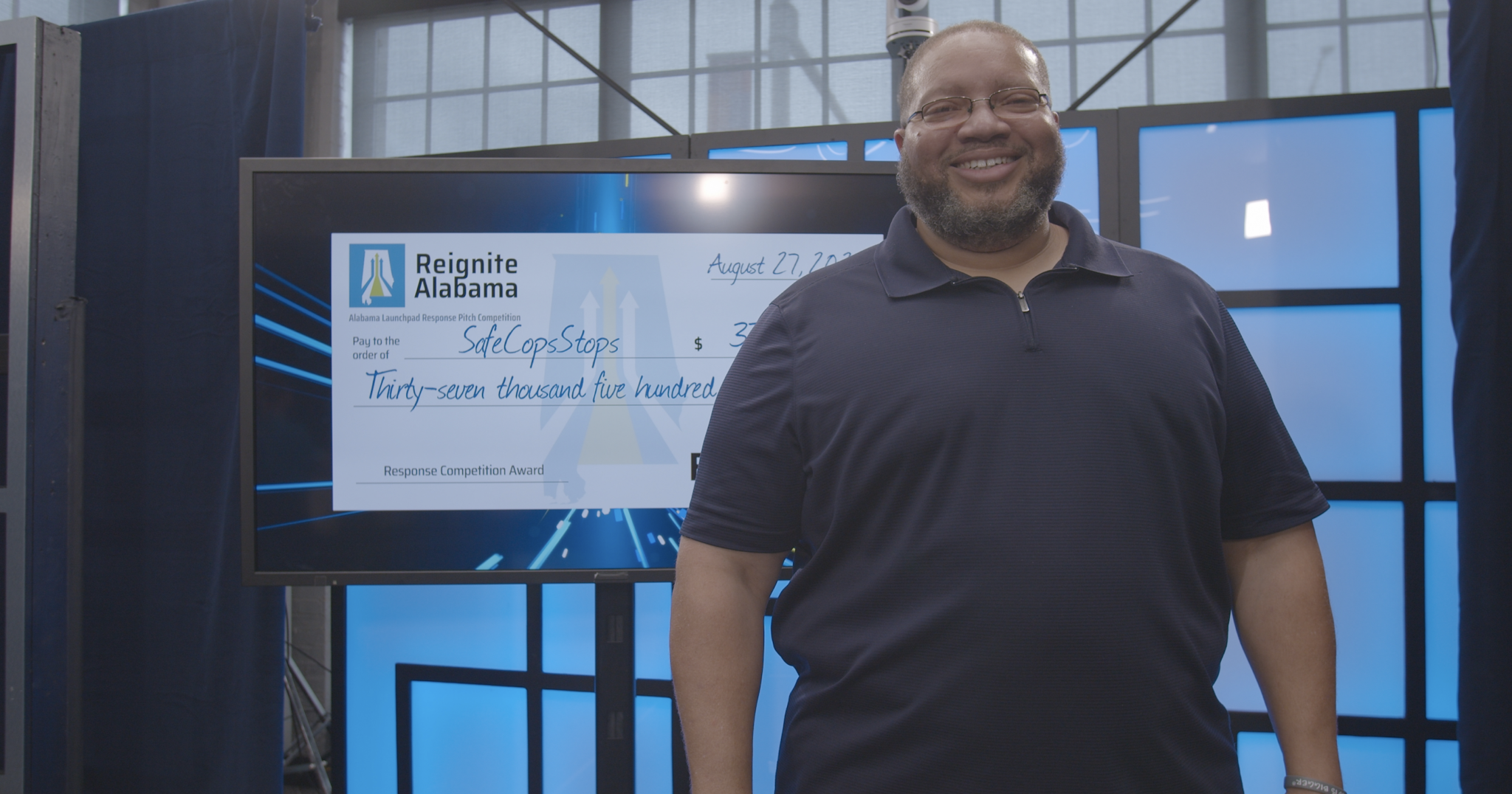 Launched in 2006, Alabama Launchpad is the state's most active early-stage seed fund investor. So far, Alabama Launchpad has invested $5.4 million in 98 startups in the state. These investments drive innovation and job growth throughout Alabama.
For participating startups, Alabama Launchpad offers more than just funds. Throughout the competition, startups get unparalleled access to invaluable coaching and mentorship from seasoned Alabama Launchpad judges. In fact, a finalist's business model will be reviewed three times by up to five qualified professionals by the end of the competition.
Now, let's meet the finalists for Cycle 4 of Alabama Launchpad 2020. The four Concept Stage startups will be coming for $50K, while the three Seed Stage startups will be competing for $100K.
Concept Stage
Barkd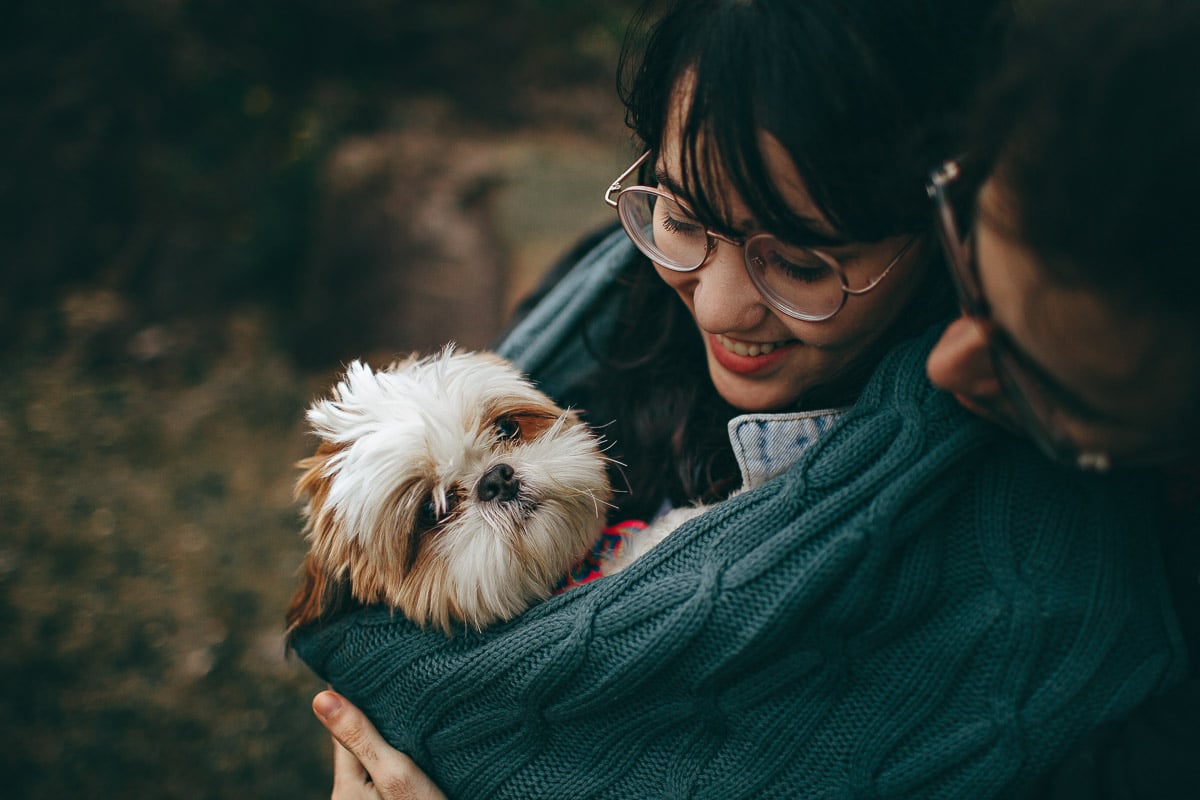 Finding your perfect four-legged friend can be a challenge. Do I adopt from an animal shelter? A rescue organization?
Whether it be through adoption or from a trusted breeder, Barkd believes that everyone deserves to find the dog that perfectly matches their lifestyle. That's why they've developed a mobile app to provide the best platform to match people with their perfect four-legged friend from a network of trusted and ethical breeders.
"We believe we can drastically reduce the number of dogs that enter shelters each year by matching dogs with the family or individual that matches their needs. If we were to win in this competition, the funds would really help us accelerate our product development and invest in marketing to expand our reach."

Daniel Riggs, Barkd
Lucid Living Solutions
Contact: Website | Facebook | Instagram | Twitter
Lucid Living Solutions founder Elizabeth Read realized the need for a program during her experience parenting with someone with a substance-use disorder. She soon realized that she was not the only one in this situation, and decided to do something about it.
Lucid Living Solutions is a digital program for families managing substance-use disorder. By voluntarily sharing results from random drug monitoring, Lucid Living Solutions will be able to take the burden of drug testing and related dialogue off of each loved one, allowing both parties to focus on the children as well as recovery.
"Our company is Birmingham-born and Birmingham-based. To win Alabama Launchpad, we would be able to fast-track our tech build and deliver our solution to families affected by substance use disorder in our community."

Elizabeth Read, Founder, Lucid Living Solutions, LLC
Marine Co. Systems — Wave Link
You may know Matt Fitzgerald and Arnar Thors from their work at Fitz-Thors Engineering, or their project at Hardware Park. Now, the duo has developed a system to bring safety and security to fresh-water docks—Wave Link.
Have you heard of electric-shock drowning? It can happen when stray electric currents are present in the water with swimmers nearby. If a current "escapes" from a passing boat, dock or lights, it can paralyze swimmers in the water, so they can't swim or help themselves.
Wave Link aims to provide a reliable and affordable "always-on" alert solution to detect these electric currents and alert the user to dangerous conditions. Since the platform provides information through its cellular-connected hub, users can check the safety of the water through their phone.
"We aim to create a platform that protects human life and physical assets, ultimately providing peace of mind. We will use the funds at Alabama Launchpad to ramp up for a product launch in 2021."

Arnar Thors, Marine Co. Systems
Strategypoint
Learn more: Website
Strategypoint is a Birmingham-based management software for entrepreneurs. The platform helps entrepreneurs piece together a plan for their organization, making it easier to grow the business into a larger enterprise.
Stragetypoint's software utilizes a scorecard view, which cascades from each employee's role to the company as a whole. Within each scorecard, users can see objectives and key initiatives—helping them visualize how the their role impacts the long-term goals of the company.
Seed Stage
Boulo Solutions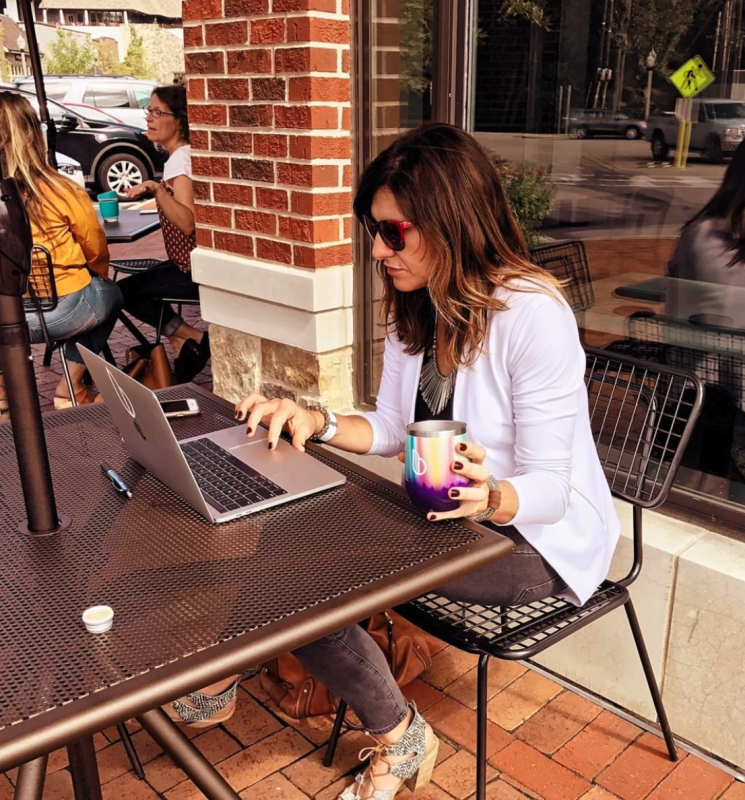 Contact: 205.543.8058| Website | Email | Facebook | Instagram
Boulo Solutions, which officially launched in 2018, is designed to help women—mostly mothers—find part-time or contract work with companies seeking specific expertise or experience without the overhead of a full-time employee. Boulo Solutions helps these mothers get back into the work force by connecting them to a network of companies with flexible openings, both part-time and contract work.
"If we win Alabama Launchpad, we will use the money to drive marketing and sales in our current and future markets. We will also further develop our technology platform to scale the growth and offer greater value to our members and businesses."

Delphine Carter, CEO, Boulo Solutions
For more information, check out our previous article about Boulo Solutions!
Conserv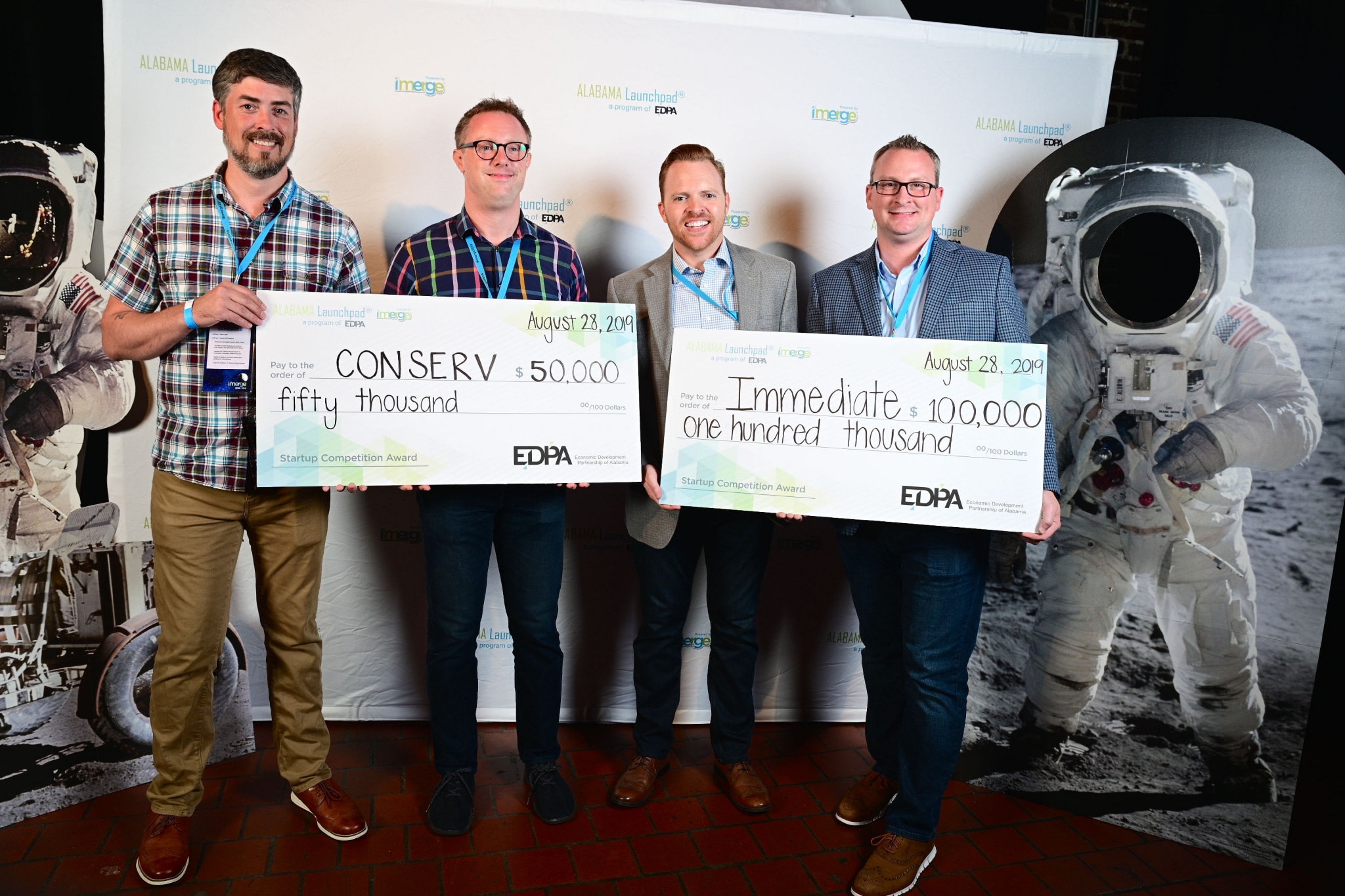 Taking care of antique art collections is tough work. You need to make sure that each piece is kept out of direct sunlight and at a certain temperature and humidity level. And if your calculations are wrong, it could mean the loss of a priceless piece of art.
That's why Conserv has put together a comprehensive environmental monitoring solution for art collectors at a fraction of the cost and effort. Conserv's technology aims to help collectors utilize modern technology to protect their art collection from environmental deterioration.
Want to learn more about Conserv? Check out our previous article!
Domestique Coffee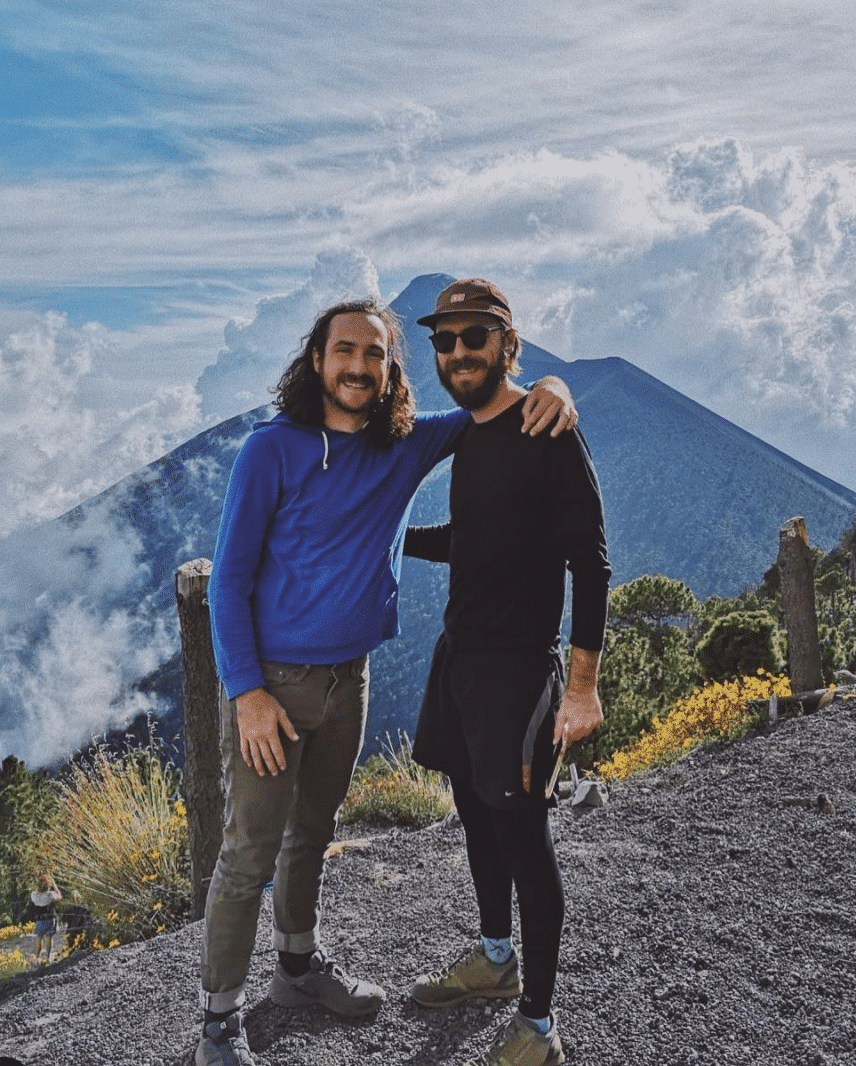 Since its inception, Domestique Coffee has been about accessibility—after all, founders Nathan and Michael Pocus got the idea while biking across Haiti. In fact, they recently experimented with a mobile offering at the Domestique Coffee Outpost at Upswing last Fall.
Now, Domestique is gearing up for a new venture—self-sustaining rest-stop cafes. Whether you're in need of a coffee fix while on a long drive, or just want to stop in for a drink, Domestique's rest-stop cafes are the perfect place to unwind. Oh, and since Domestique Coffee is all about sustainability—each rest-stop will offer charging for electric vehicles.
Learn More at Alabama Launchpad's Virtual Finale November 19th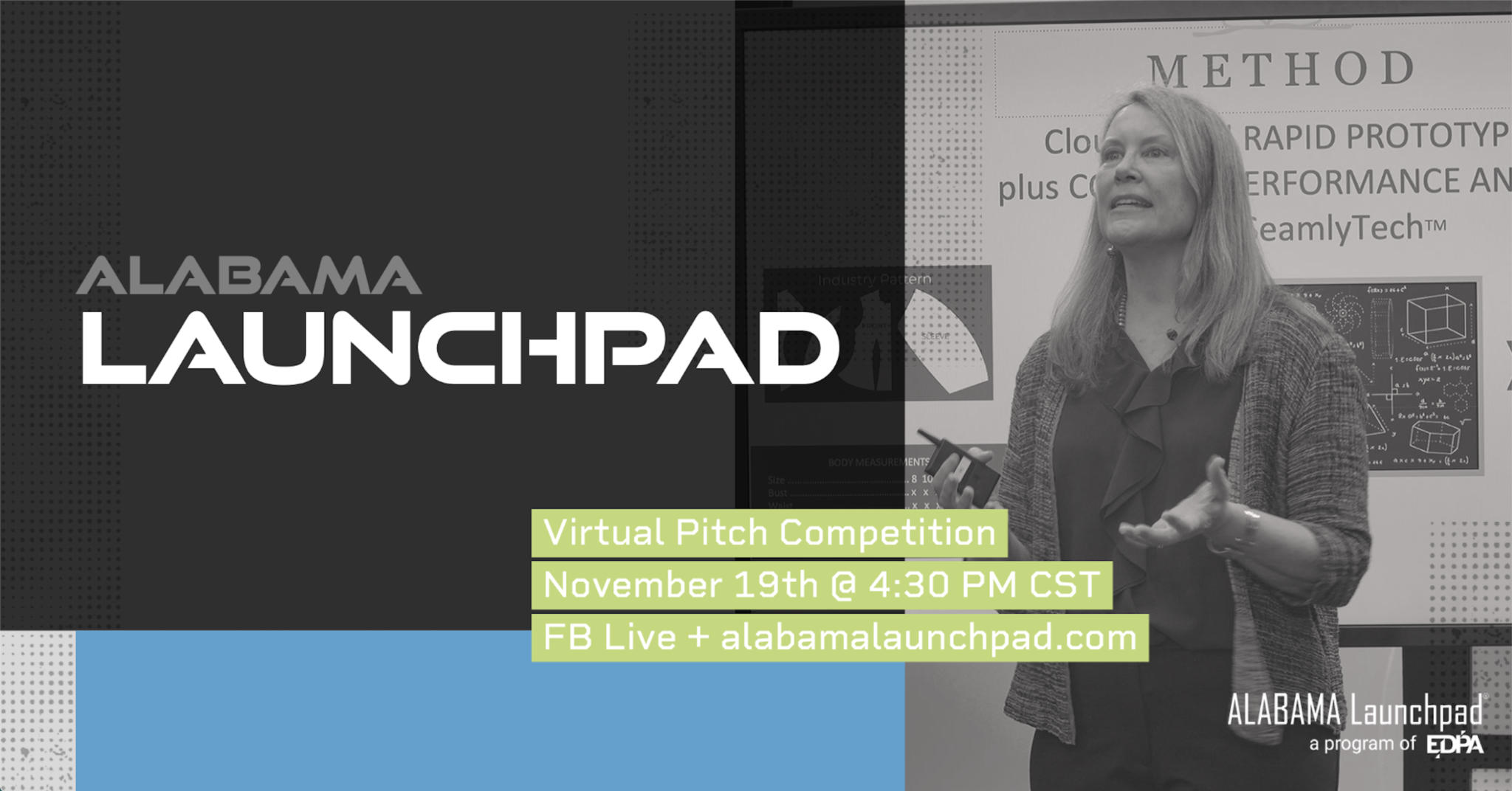 With seven inspiring teams and $150K on the line, the Alabama Launchpad Virtual Finale is going to be live-streamed from the EDPA's headquarters in Birmingham. Here are the details:
Which startup do you want to learn more about? Tag us @bhamnow to let us know!
Sponsored by: