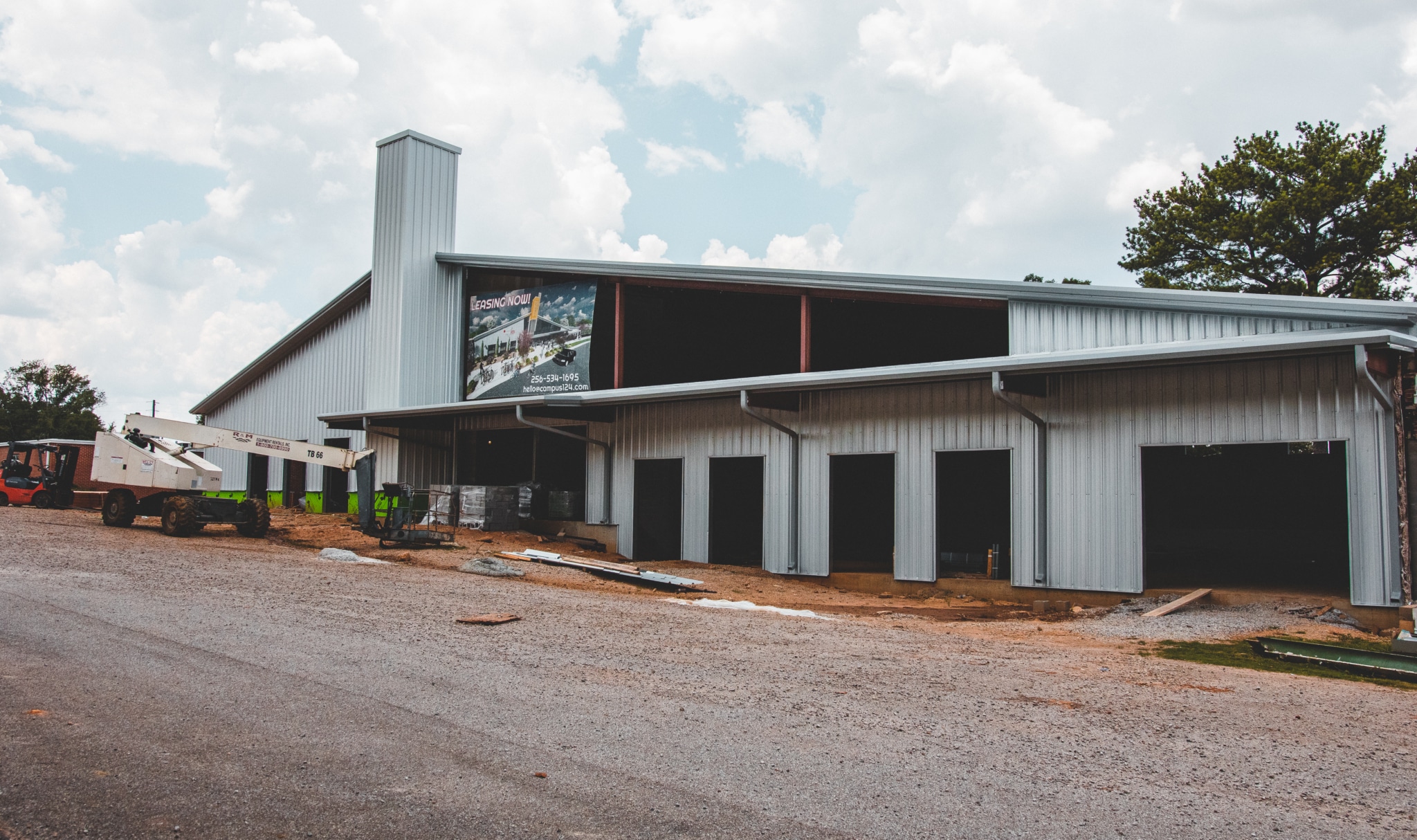 Campus No. 124 is a brand-new entertainment district being developed in Pelham. We wrote about it when plans were first released in February, and now we've got the latest updates. Check it out!
Campus No. 124 – The Basics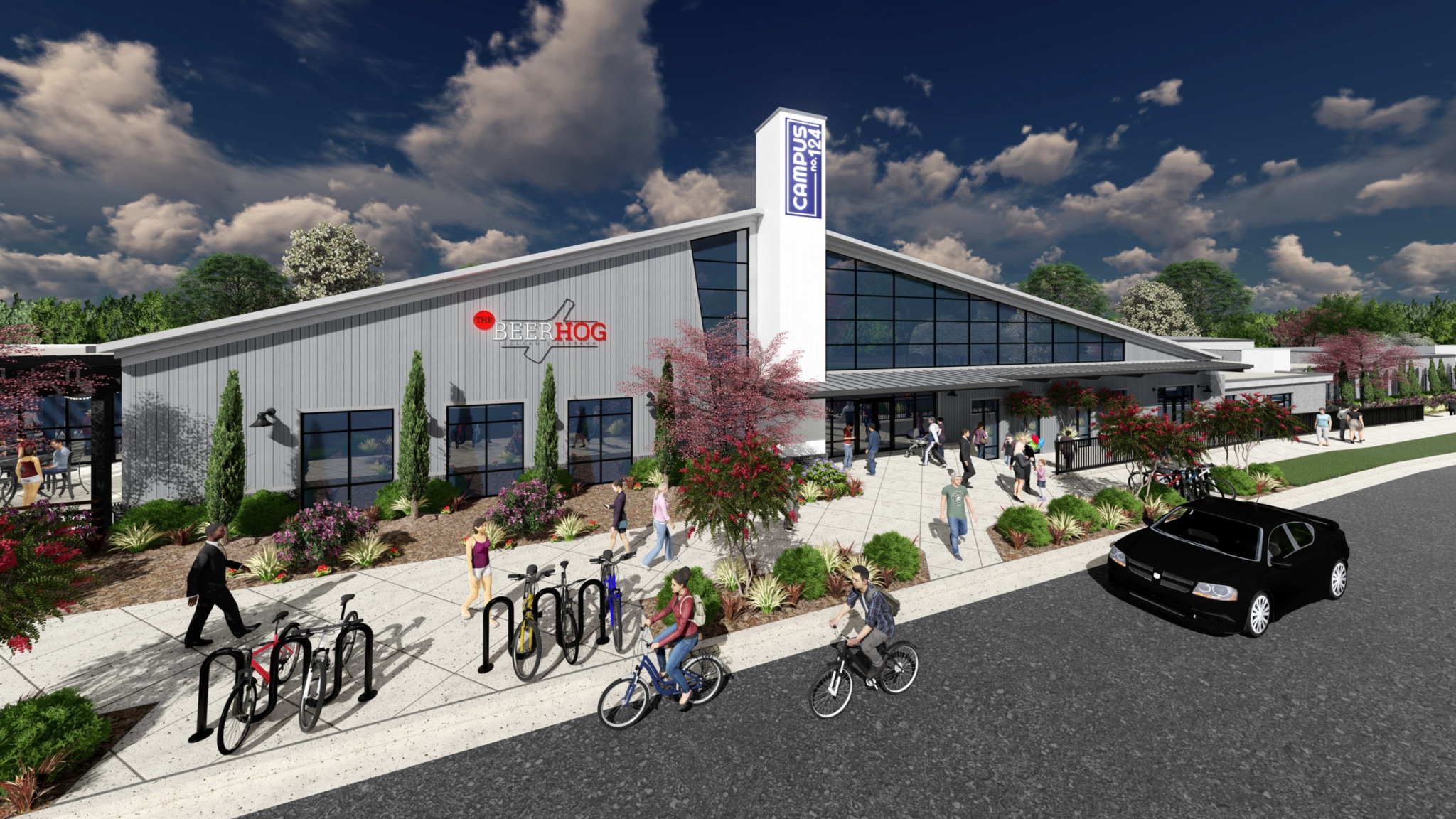 Campus No. 124 is coming to the former Valley Elementary School on Highway 31. It will be a part of Pelham's new entertainment district and trail system, the Pelham Greenway.
Schrimsher Properties is heading up the $10 million redevelopment. It will provide a wide range of mixed-use elements, including:
Entertainment space
Restaurants
Retail and office space
A craft brewery
A 3-acre public park provided by the City of Pelham
The name—Campus No. 124—is a tribute to the last three digits of Pelham's zip code. A groundbreaking ceremony, originally planned for last March, was canceled because of COVID-19.
Despite some pandemic-related delays, Developer Randy Schrimsher said construction is proceeding well and they are looking at a grand opening in late spring or early summer 2021.
Address: 2408 Pelham Pkwy, Pelham, AL 35124
The Precedent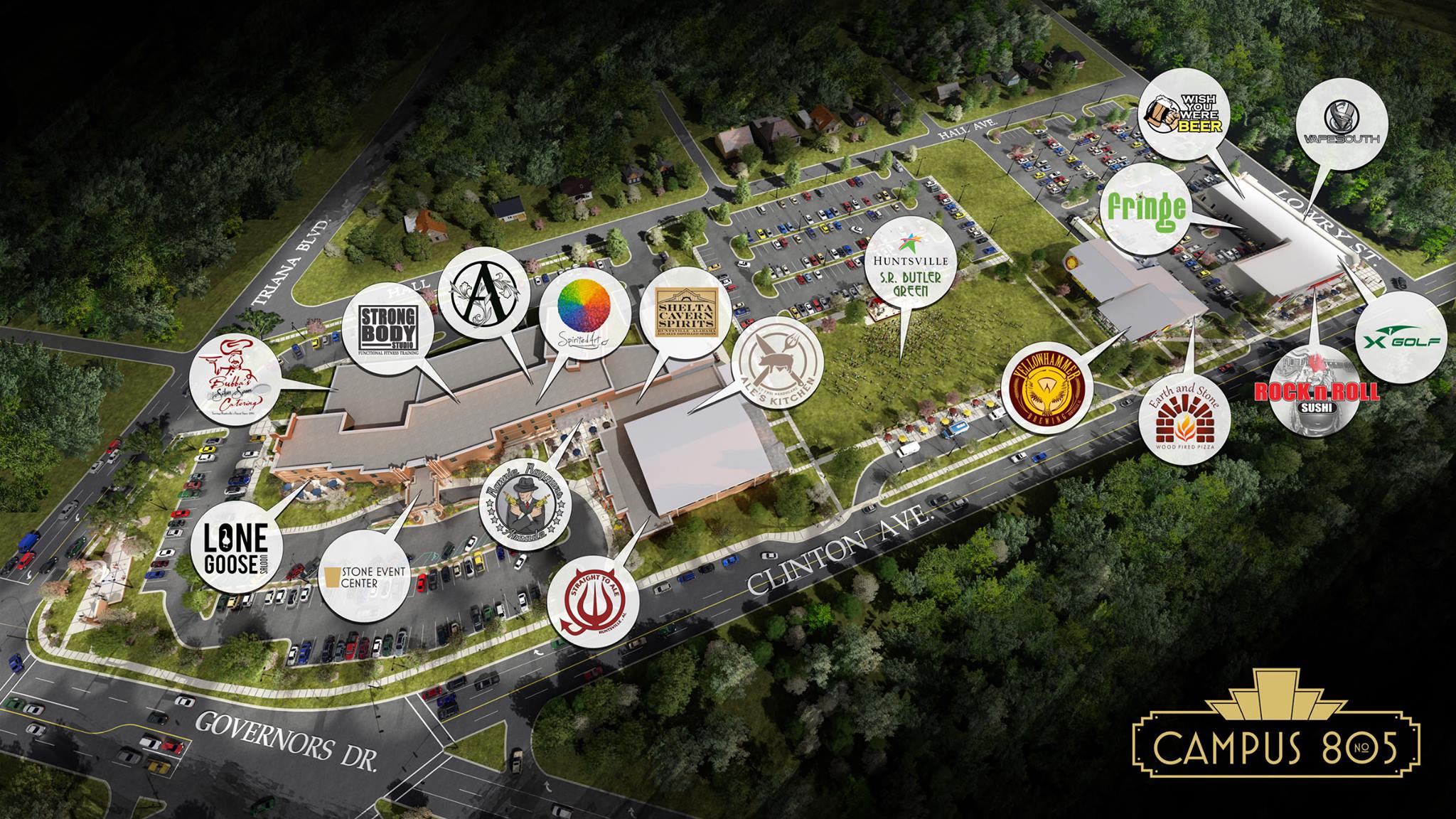 This new complex is being renovated to mimic the success of Huntsville's Campus No. 805. This project was headed up by the same developer, and if we know Birmingham metro residents, a similar venue has a good chance of being a slam-dunk.
Since Campus No. 124 is following this Campus No. 805 model, it's likely that similar tenants will be filling the space. Here's a little preview of some of the things you can do at Campus No. 805 to give you an idea:
Eat a stone-fired pizza.
BYOB while you take a painting class.
Get a tattoo.
Get your hair done.
Satisfy your sushi craving.
Drink a locally-brewed beer.
Sip on a latté while you browse some vinyl records.
Sing karaoke.
Learn how to ballroom dance.
Perfect your axe throwing skills.
Compete in a trivia night or debut your stand-up comedy routine.
Big Things in the Works for Pelham
Located down the road from the Pelham Civic Complex and Oak Mountain State Park, this is a prime area for developers to launch a project of this scale.
"This area is growing and has a demographic mix that is craving a place to gather and enjoy a dynamic atmosphere.

We're excited about the opportunity and impressed with the city's interest in revitalizing this landmark into an amenity the public could enjoy for years to come."

Randy Schrimsher, Developer, Campus No. 124
They're not the only ones who think so, either. Campus No. 124 is located just a hop, skip and a jump away from The Canopy at Oak Mountian. This project, announced in summer 2019, is a massive mixed-use development that will include residential dwellings, retail, restaurants and more.
All this action could mean a big win for economic development in Pelham and Shelby County—and that has us saying, "Cheers!"
Be sure to follow Bham Now on Facebook, Twitter and Instagram and sign up for our newsletter to stay updated on all the latest with Campus No. 124—plus a whole lot more.