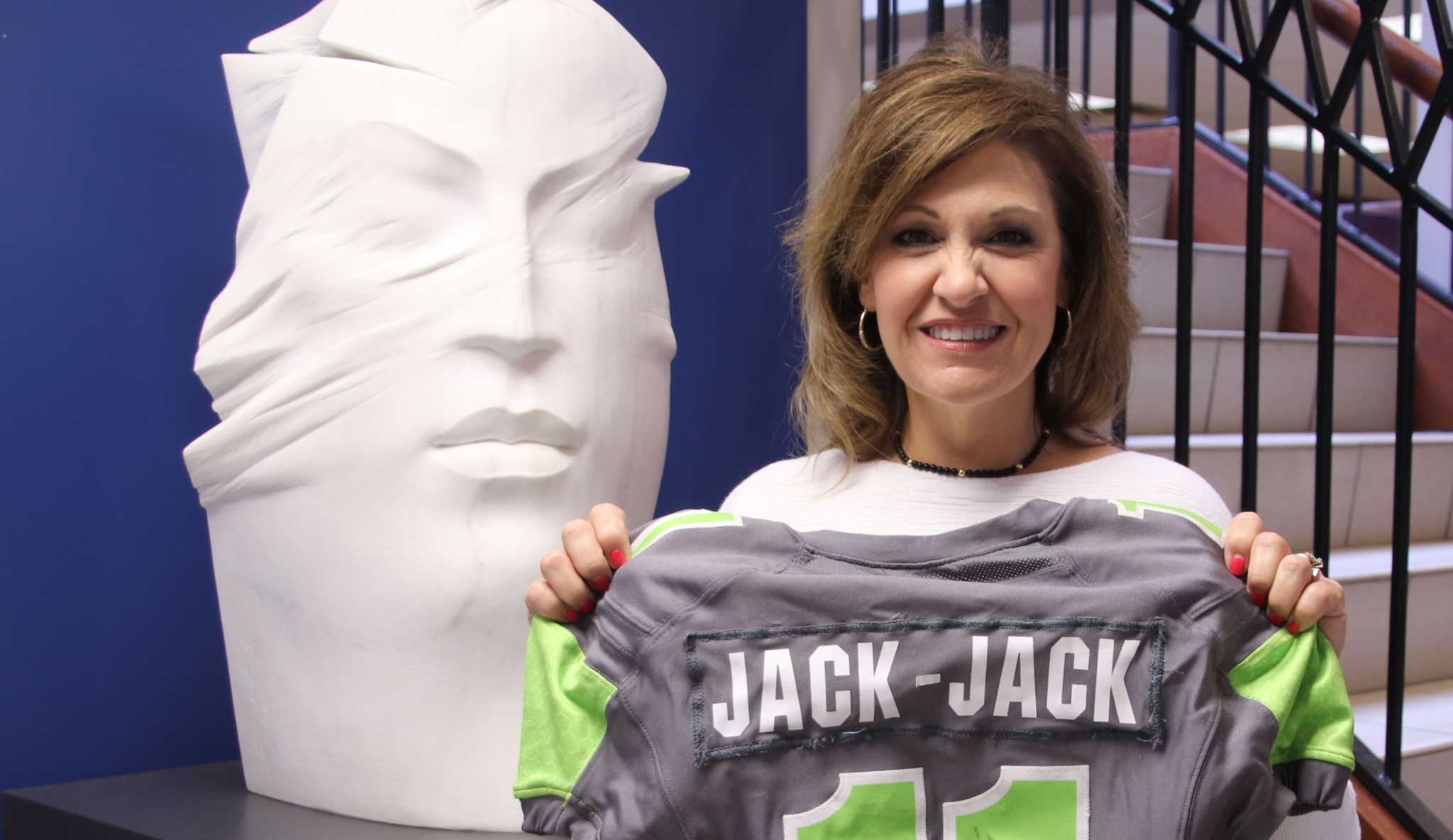 I challenge all the college football people like Paul Finbaum, Reece Davis or Kirk Herbstreit to come up with a more meaningful and special college football homecoming tradition than the one between UAB and Children's Harbor.
In 2016, through the direction of UAB Head Coach Bill Clark, the team adopted Children's Harbor as their community charity. Each season since then, UAB has worn the name of a Children's Harbor child, in memory or honor, on the back of their homecoming jersey.
On Saturday, October 3rd at 11:30AM at Legion Field, the tradition continues when the Blazers take on the University of Texas at San Antonio.
More than a Game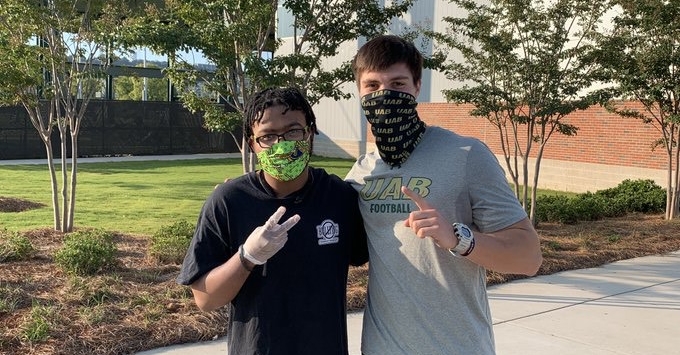 Last year, at a news conference, Coach Clark summed up the true meaning of the Children's Harbor homecoming tradition.
"We talk a lot about playing for the name on the front of the jersey," said Clark in his introductory comments. "This is our chance to play for the name on the back."
Despite the COVID-19 pandemic, players and families are connecting this week primarily by ZOOM.
"This is one of my favorite weeks of the year to be partnered with Children's Harbor," Clark said. "It's a big deal. I talked to the players and it's amazing what this means to them. These guys really know who they're playing for in this game."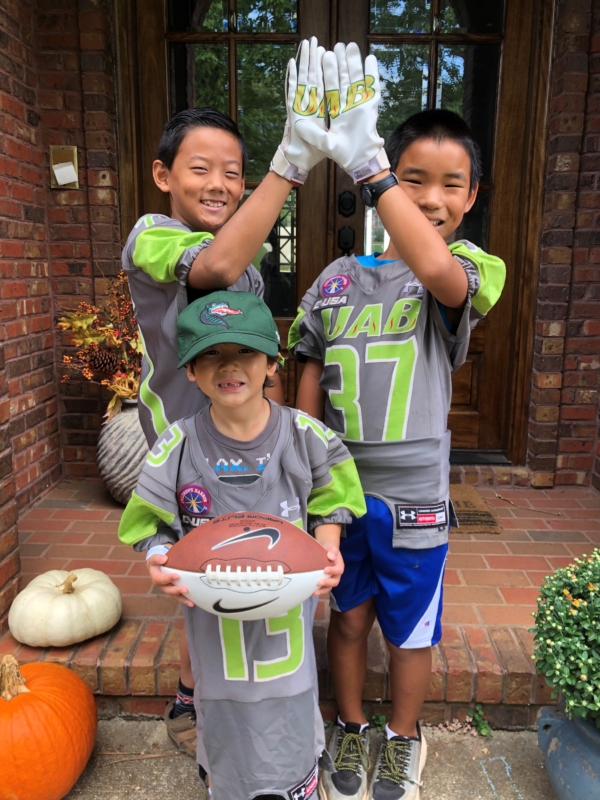 The mission of Children's Harbor fulfills the Character Development pillar of Coach Clark's Six Pillars of Football Excellence. Children's Harbor serves seriously ill children and their families through unique, no-cost services at the Family Center in downtown Birmingham, and at the camp facility at Lake Martin in Alexander City, AL. Children's Harbor operates out of the Benjamin Russell Hospital for Children.
"It's amazing to be putting these families and patients first and for these football players to have that connection. What other college [football] team says, 'You know what? On my alternate jersey, I'm going to put somebody else's name on it, that's what I want to do.' And UAB has done that for us," Children's Harbor CEO, Cat Outzen said.
What About the Game
Let's not forget the game. UAB is facing an undefeated UTSA team. A word of warning for the "Roadrunners" – the Children's Harbor kids are the Blazer's superpower.
Just ask Louisiana Tech.
Regardless of the outcome on Saturday because of this special bond between UAB and Children's Harbor – we have ALL won. That's why it is the best homecoming tradition in college football.