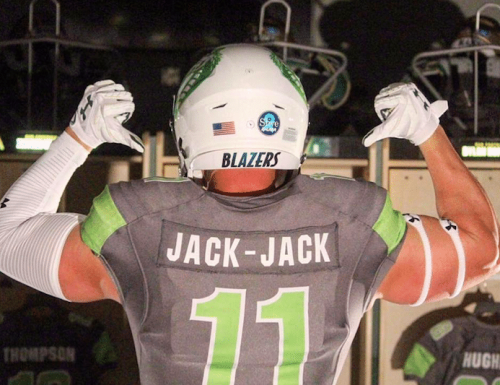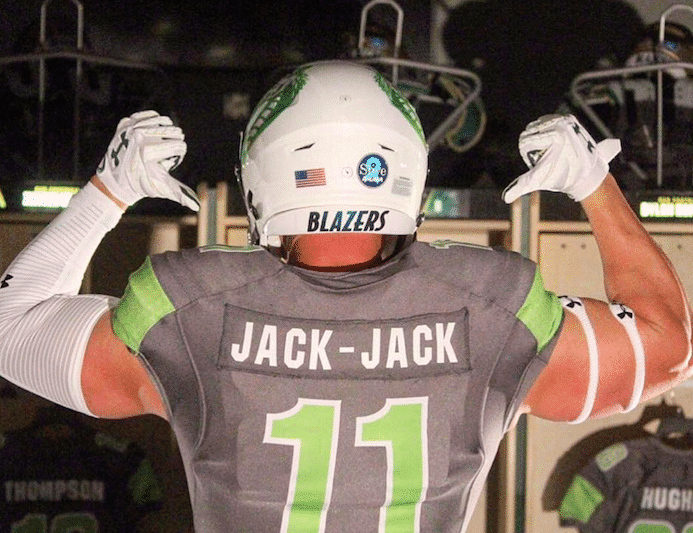 Today's UAB Homecoming football game is more than a match-up between the top two teams in Conference USA. It is the game, the UAB football players play for the children and families at Children's Harbor. A game they will remember for the rest of their lives.
For the second year in a row, the UAB football team will honor and memorialize the children and families served by Children's Harbor by wearing the names of patients on the back of their gray jerseys during the Homecoming game against North Texas.
Children's Harbor serves seriously ill children and their families through unique, no-cost services at the Family Center inside the Benjamin Russell Hospital for Children and a camp facility at Lake Martin in Alexander City.
"We talk a lot about playing for the name on the front of the jersey," head coach Bill Clark said. "This is our chance to play for the name on the back.
Last year, inspired by the names of the children on their back, UAB pulled off one of the biggest upsets of the year in the conference with a one point victory over Louisiana Tech. The victory was secured by a last second blocked field goal.
Here are the scenes from last year's game and post-game celebration.
Like last year, after today's game against North Texas, the 100 game jerseys will be presented to each child and their family a few weeks after the game.
Memory of a lifetime
Playing  the  Children's Harbor game, not only impacts the lives of the children and families, it has a profound impact the players.
"As a UAB football player last year, to have the privilege to play for somebody else and represent the Banks family on the back of my jersey was truly an unforgettable experience. The way the game played out, to win the way we did, I personally believe it was meant to be," said T.J. McGettigan, a Birmingham native and former kicker for UAB.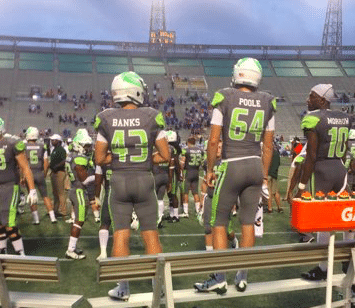 "Having the opportunity to have played under Bill Clark and for the Blazer football program proved to be one of the most memorable experience of my life that I will forever cherish," McGettigan added.
Today, Birmingham will be inspired by both the children and families of Children's Harbor and the UAB football team.  It is fitting that today's game is homecoming. A reunion. An unforgettable day.
Thank you UAB and GO BLAZERS!