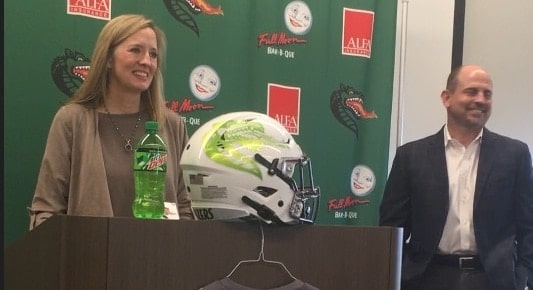 For the 3rd straight year, the UAB Football team will honor and memorialize the children and families served by Children's Harbor by wearing the names of patients on the back of their jerseys for Homecoming.
At his Monday morning press conference, UAB Head Coach Bill Clark described how the team started the tradition.
Watch the video:
More than Football
Wearing the names of Children's Harbor  kids and families reminds the players that they are representing more than a football team.
"We talk a lot about playing for the name on the front of the jersey," said Clark in his introductory comments. "This is our chance to play for the name on the back."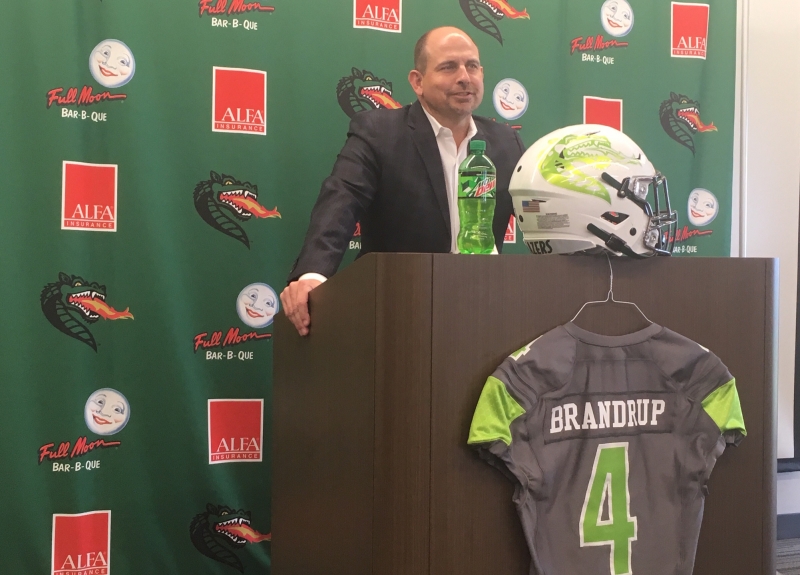 According to Clark, working closely with Children's Harbor has deeply impacted his team and made them better men.
"…I think for us, we talk so much about giving back. I think this is really hands on. For the players to follow up and form these relationships, this is everything we're supposed to be doing. They're becoming better men."
Playing for the Brandrup Family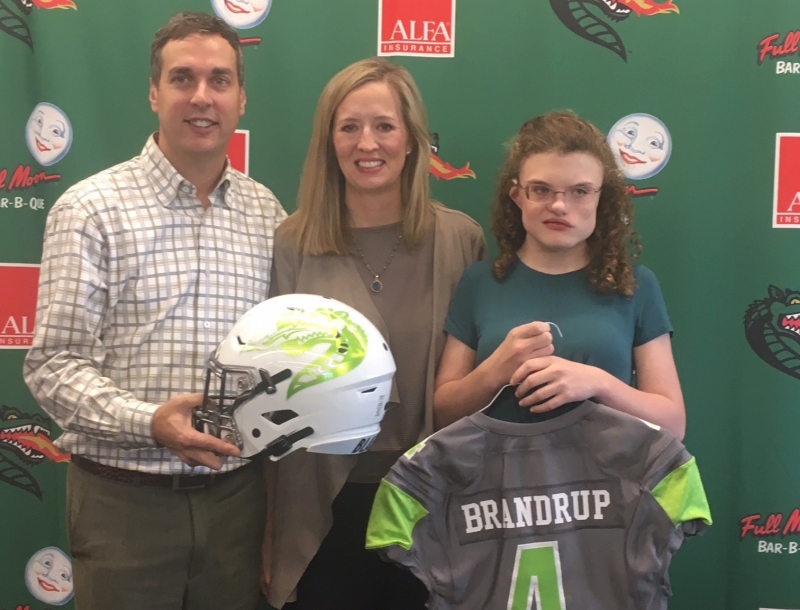 For 30 years, Children's Harbor has served children and their families through unique, no-cost services at the Family Center inside the Benjamin Russell Hospital for Children and a camp facility at Lake Martin in Alexander City.
At the press conference, Julie Branstrup, the mother of Adele, described what it was like for Adele to meet the player wearing her jersey, running back Spencer Brown.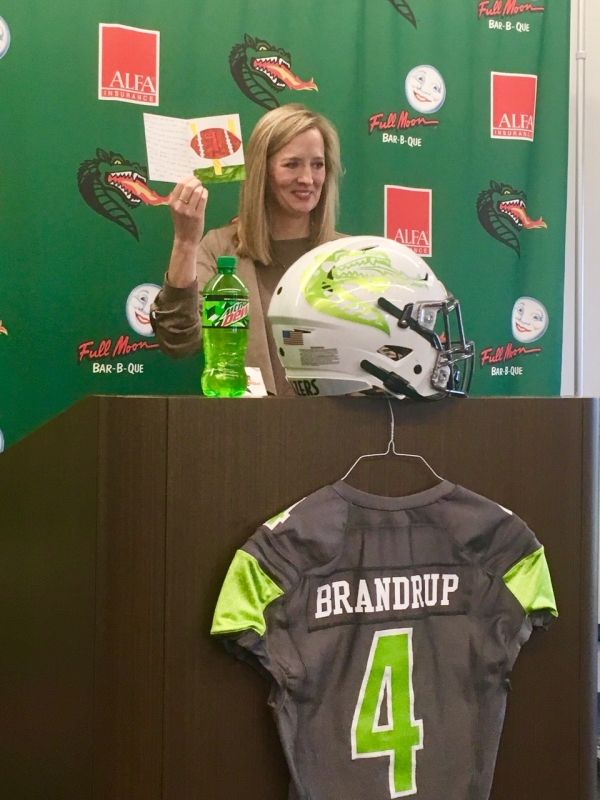 "When Adele got to meet her player Spencer Brown, after practice a couple of weeks ago; while we were there, I tried to help her understand what we were doing.  I showed her the proximity of the two buildings, how close the practice field is to Children's Harbor. I explained, they see can see each other, the football players and the patients.  It is really as simple as that.
When you can see each other, it is easy to want to help each other and inspire each other."
Players already anticipating the chance to play for their child/family
Already on social media, UAB football players are eager and anxious for the opportunity to play for their child and family.  Check out starting quarterback Tyler Johnston's tweet on Monday morning.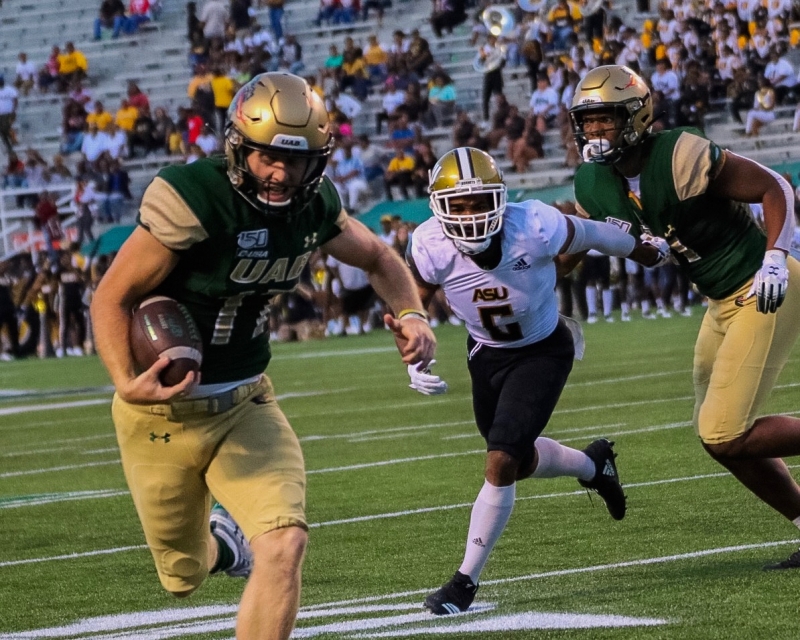 This week is more than just a football game. Honored and privileged to represent Darrian Kelly on Saturday. @UAB_FB pic.twitter.com/pVpX2INqzL

— Tyler Johnston (@TJohnston0130) October 14, 2019
Perhaps, Johnston sums it up best:
UAB Football's Homecoming tradition – wearing the names of the Children's Harbor kids and families on the back of their jerseys makes this week:
"….more than just a football game."