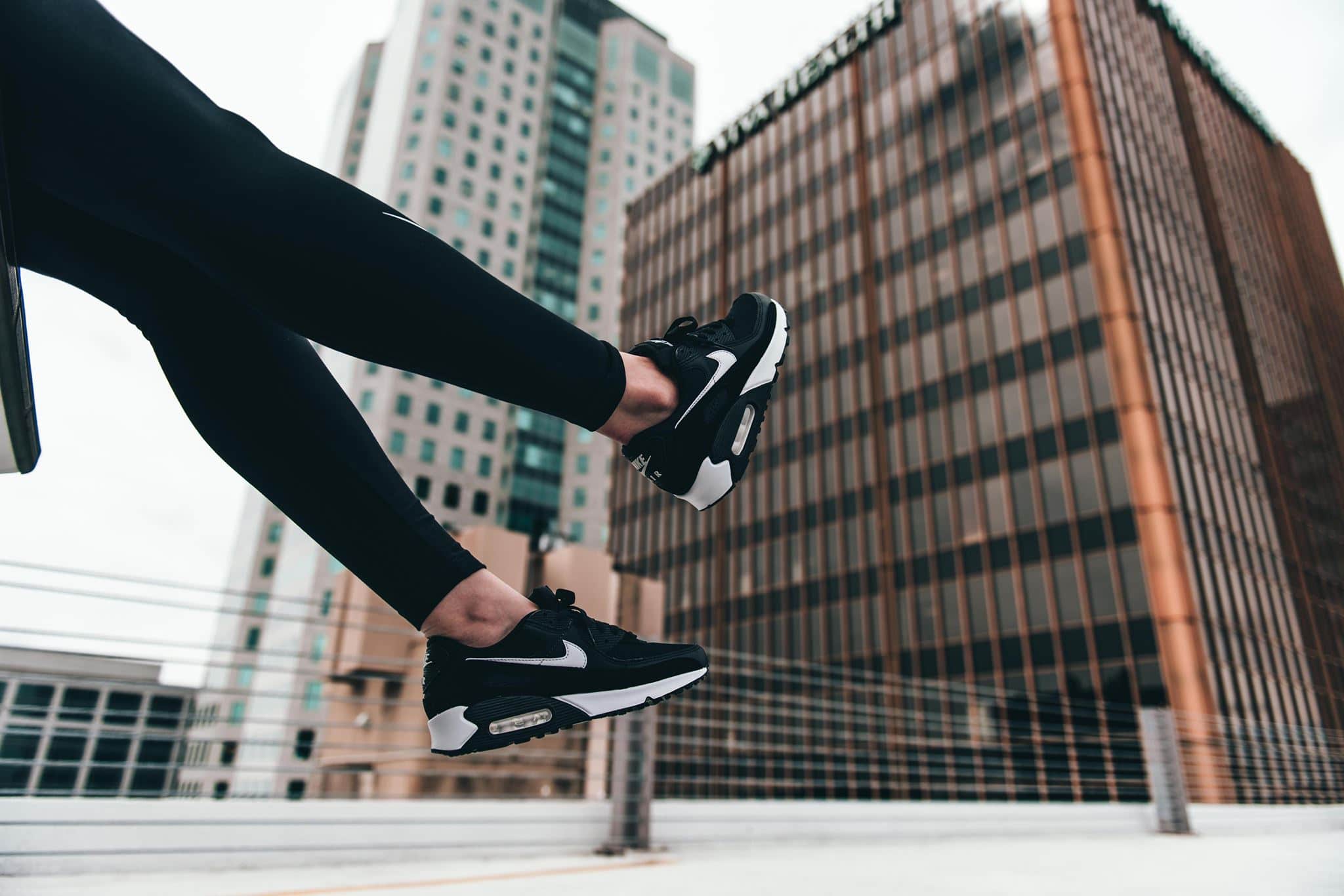 Calling all sneakerheads! Yeezys, Jordans, Converse—you name it. Sneaker culture is nothing new but we figured it deserved a spotlight. Let's look at the latest trends, culture and where to get a unique pair of sneakers around Birmingham.
Sneaker culture in America
What was originally designed for athletes soon became a status symbol, evolving fashion trend and its own culture. Let's rewind to when Micheal Jordan was in his prime and rap music was on the rise. The sneaker trend can be attributed to many things including basketball, hip-hop culture, and can be traced back to the first pair of Nike Air Jordans. The perception of sneakers began to shift from solely sports purposes to a way to express yourself through fashion.
Sneaker culture is rooted in African-American culture and as more people began to take notice, it has become an evergreen trend we still partake in today. Now it's not uncommon to see celebrities and high-fashion designers partake in sneaker culture. It's a trend that's ever-evolving.
1. Alchemy 213
Located in the heart of Five Points South, Alchemy offers a variety of carefully curated items including apparel, accessories, books and of course, sneakers. We're not talking about just your ordinary pair either. Let's just say, they're going to make you want to get rid of those old black and white Nikes.
With styles for men and women, each sneaker exudes its own personality. Alchemy's stock isn't custom or resale, but rather deliberately selected to offer customers unique designs you probably won't find around town. Take a look for yourself.
2. Sidekicks
You may remember Bonventure Akinlosotu and Joseph Bradley of Sidekicks from REV Birmingham's "The Big Pitch" event in 2019. Since then, they've established themselves as a force in Birmingham's sneaker culture. Now, you can visit them at their boutique in Avondale.
Sidekicks aims to sell sneakers and modern streetwear at reasonable prices and help customers discover brands they may have never known about. Next time you're in Avondale make sure to pop in for a visit. Maybe you'll even leave with a new pair of fresh sneakers.
3. The Shoe Clinic
Not quite ready to commit to a brand new pair of sneakers? Well, let me introduce you to The Shoe Clinic. Located in Five Points South, this boutique doubles as a repair shop and reseller of authentic sneakers.
Your feet carry you everywhere so there's no telling what'll happen to your shoes during the day. Whether you have some scratches, scuffs or just want your sneakers to look fresh out of the box, The Shoe Clinic is there to help.
4. Sneakers Incorporated Bham
Whether you're just beginning to appreciate sneaker culture, revamping your style or can't squeeze one more shoebox into your closet, Sneakers Incorporated has a huge selection to choose from.
They also offer apparel, accessories and consignment on new and gently worn sneakers. Their extensive store in Hoover carries Yeezys, Nikes, Converse and everything in between. Mystery machine sneakers, anyone?
5. Gus Mayer
The first Gus Mayer in Birmingham opened in 1922 and once occupied the same building on Highland Avenue as Bottega Restaurant and Cafe. In 1975, Gus Mayer was acquired by the Pizitz Management group and is now a family-owned, upscale specialty department store located in The Summit.
Exclusive shoes, clothing, accessories—you name it! They make sure to keep up with the hottest trends, including the latest fashion sneakers. Want a little height? Check out their platform sneakers. Need a statement piece? Give one of their sequin pairs a try. Maybe you want to keep things neutral like me? White sneakers are always in style and you can bet they have those too.
6. Memory Lane
Feeling a little nostalgic? Memory Lane is a unique boutique located in Bessemer that sells vintage clothing, streetwear and sneakers. As more people begin to move away from fast-fashion and opt for gently used items, Memory Lane is a great place to find second-hand, good-condition sneakers.
Don't let the vintage label fool you though. Memory Lane's selection still includes some of the hottest styles like Jordans, Yeezys, Off-White and other designers.
7. Hibbett Sports
I know what you're thinking. How did Hibbett Sports make it to this local list? Well, did you know the company is actually headquartered right here in The Magic City?
They've become a recognizable name in sporting goods, equipment, apparel and footwear.
For more on where to find the latest trends around Birmingham, give us a follow on social @BhamNow.