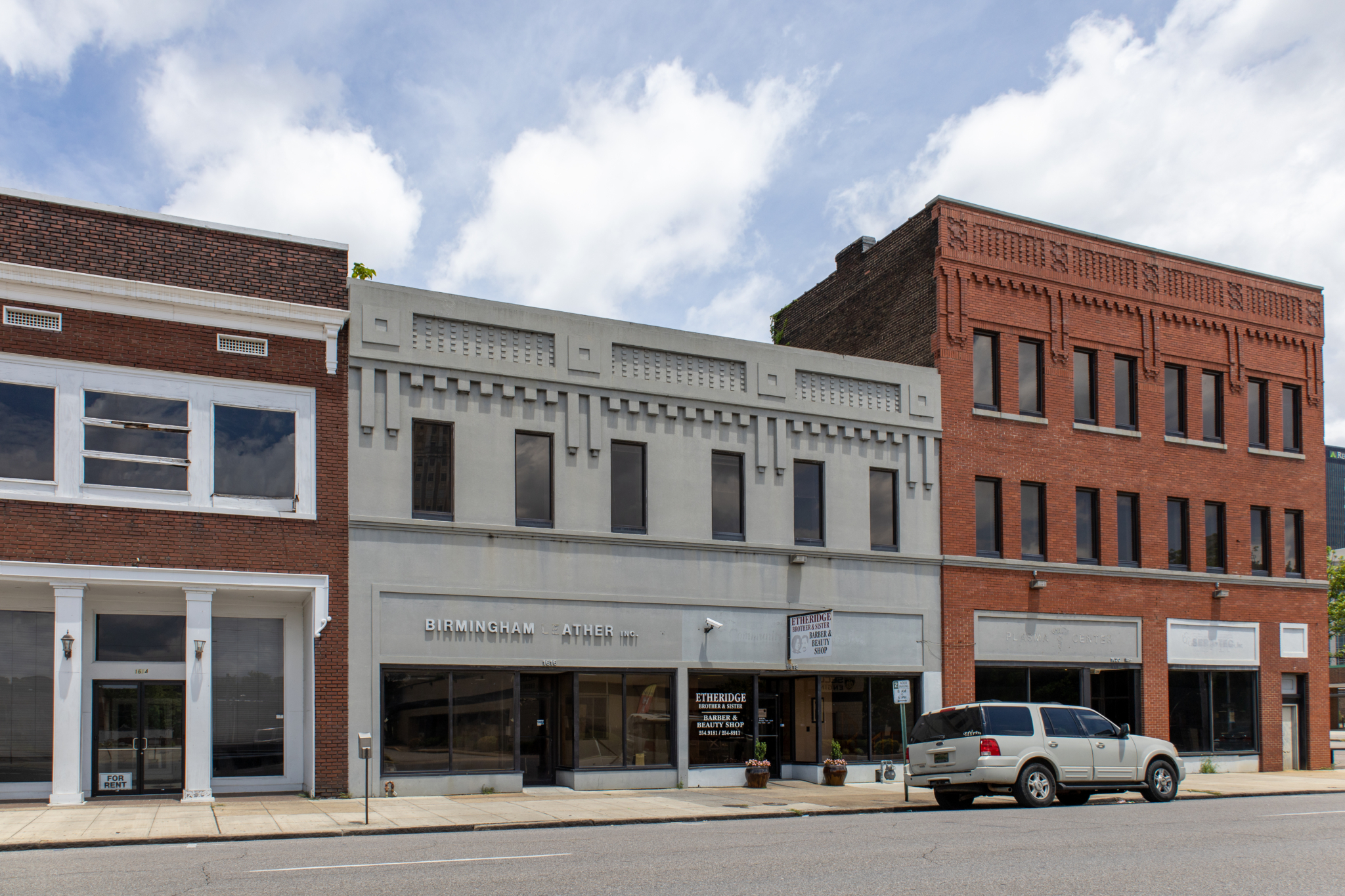 A historic building in Birmingham's Wholesale and Retail Historic District West has a new owner—and he's planning something big. Victor Wiggins, owner of Dorris Ross & Wiggins LLC, is planning to renovate a two-story historic building in downtown Birmingham.
Redevelopment Continues in Downtown Birmingham
Victor Wiggins of Dorris Ross & Wiggins LLC recently purchased a 114-year-old building in downtown Birmingham. Wiggins is the president of Wiggins Building Corporation, a general contractor based out of Vestavia.
The two story building is smack-dab in the middle of the Civil Rights and Innovations Districts, in an area being rebranded as The Switch. Now, it joins the ever-growing list of redevelopments in downtown Birmingham, such as the Webb Building, Jefferson Corner and the former Family Dollar building.
A New Mixed-Use Development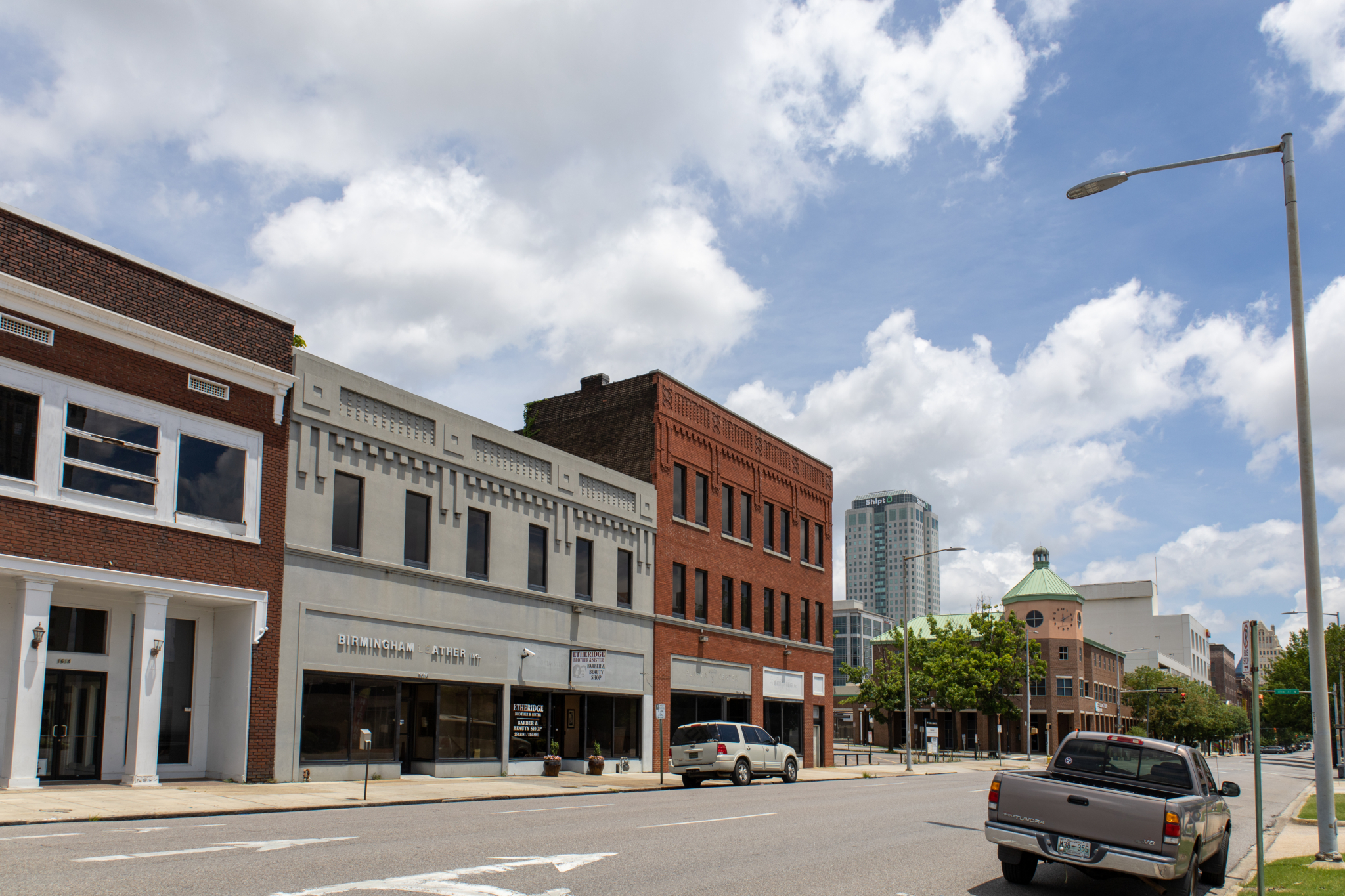 Wiggins' plan is to transform the building into a mixed-use development, a popular trend for many historic buildings in downtown.
A portion of the building will be reserved for retail and office use. Meanwhile, the upstairs will host four loft-style apartments, featuring the original brick and wood walls. In addition, each apartment will have access to the rooftop deck and reserved parking on the ground floor.
The 2-story building was originally constructed in 1916, and renovated in the 1980s. Over the years, it has been home to several businesses, such as:
Spivy-Johnson Portrait Co. (1920)
Fields & Lewis Furniture Co. (1923)
Decco Distributing Co. branch (1941)
Birmingham Leather Co. (1964)
Jake H. Wilensky Leather Co. (1941)
Community Blood & Plasma Services (1964)
Home of Etheridge Brother & Sister Barbers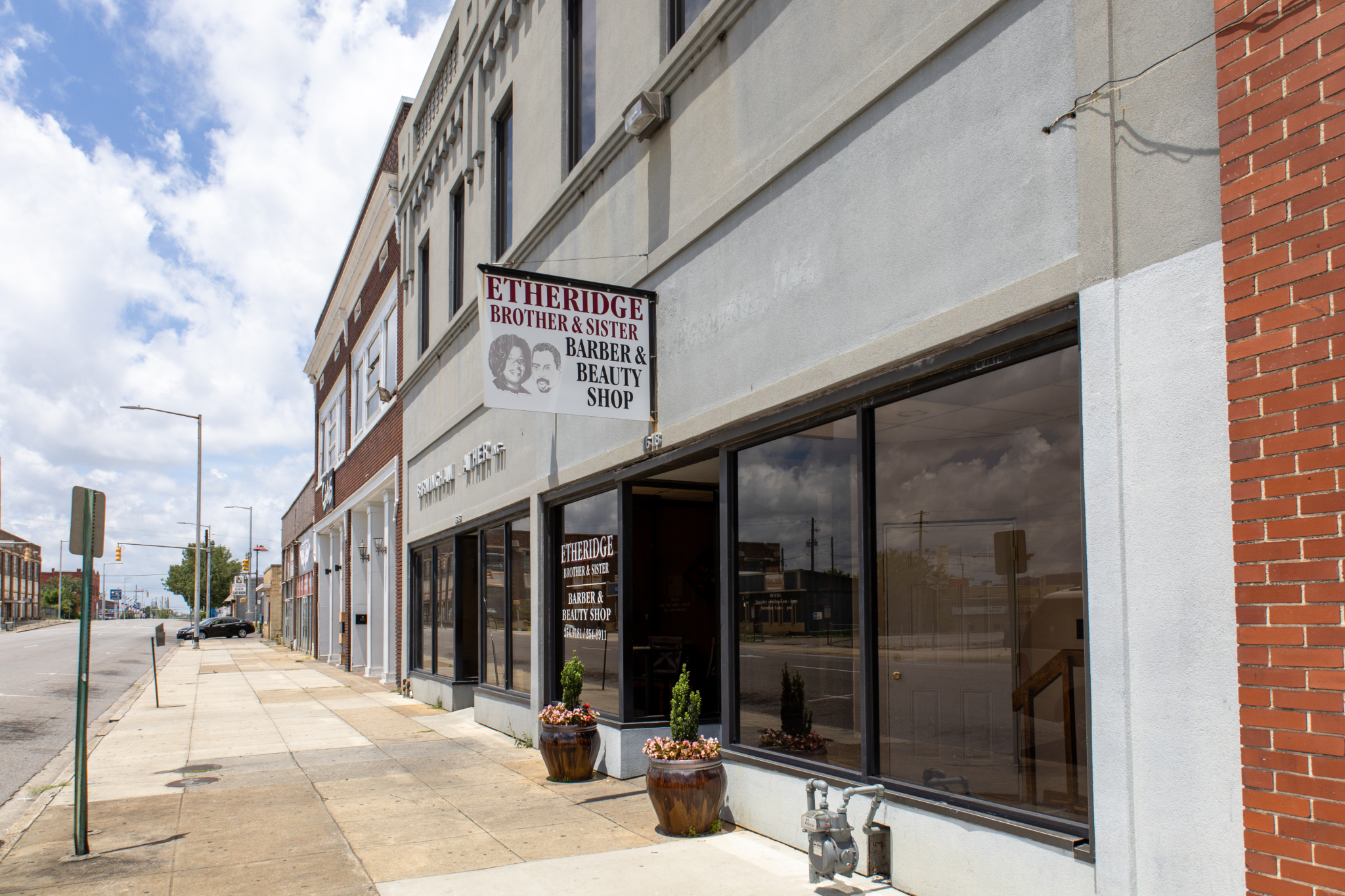 Most recently, the building has served as the home for Etheridge Brother & Sister Barber & Beauty Shop, a Birmingham staple for five decades. The family-owned barbershop was founded in 1970 by Willie Etheridge, Sr and his brother Joe. Now, the family owns a car wash just down the block, as well as a catering company.
Luckily, the family business will stick around through the redevelopment.
Excited to see a new development take shape in downtown Birmingham? Stay tuned to @bhamnow as we learn more!