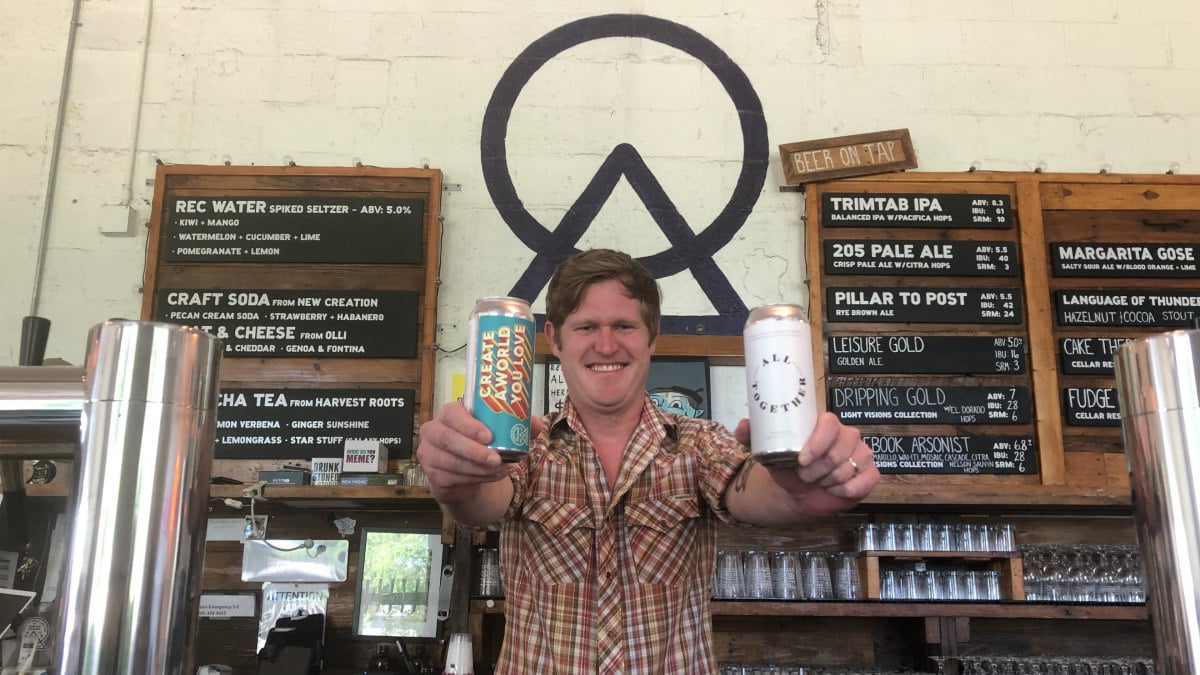 Today, TrimTab Brewing will become the first brewery in theBirmingham to release All Together Beer. Every can they sell contributes a percentage of the proceeds to support local hospitality workers. Keep reading to find out why you need to try TrimTab's new All Together IPA.
1. All Together IPA is good beer
According to TrimTab's founder and CEO Harris Stewart,
"It's an India Pale Ale, kind of hazier, New England, juicy. The style is very similar to the series of hazy IPAs called the Light Visions Collection we've put out. The recipe and the hops are different. And, if you're a fan of 006, you'll love what this is up to as well."
2. Proceeds from TrimTab's All Together IPA will support Jefferson County hospitality workers
For the next couple of weeks, affected hospitality workers within Jefferson County can apply here. This will help TrimTab determine how people have been affected by the coronavirus.
Applicants go into a pool which will then be randomized. After the brewery covers their costs, they'll determine the number of people they'll be able to help and put the names through a randomization calculator. After that, they'll reach out and let people know if they've been selected or not.
They plan to sell the majority of this new beer through their taproom.
3. You'll be a trendsetter
Currently, 749 breweries in 48 states + 51 countries have joined the effort. TrimTab was the second Alabama brewery to release the beer on Friday, May 8 (Yellowhammer in Huntsville was the first in the state). Next on tap is Tallulah Brewing Company in Jasper on May 15. 
4. You'll be supporting Birmingham's hospitality industry
When asked why they're doing this, here's what Harris Stewart, TrimTab's Founder and CEO had to say:
"We just celebrated our 6th anniversary—our simple existence is because of craft beer lovers and retailers that support us by buying our beer.

The people who are on the front lines every day for us are the people in the hospitality industry—bartenders, severs, who are educating about and promoting our brand. Our existence and growth story is due to the hard work they've done over that six-year period. 

The last 8-odd weeks, that specific industry has been hit very disproportionately. A lot of these establishments haven't been able to be open at all. That's affected a lot of people who have been responsible for the cultural identity of our city, the lifestyle of what it means to be around this area . . . so much of the vitality of this city is because of these beautiful people. 

We felt a responsibility given that we are a distributed brand, that we do still have a functioning taproom. If we had a way of both collaborating with a world-class brewery and make an awesome beer and give something back to the community in terms of a great beer and putting our money where our mouth is, we had to do it. 

It's not gonna be anything that's gonna take the place of a paycheck but might they might be able to buy a week's worth of groceries. We felt a responsibility to try to support the people who've supported us."
5. You'll be joining a global effort, powered by beer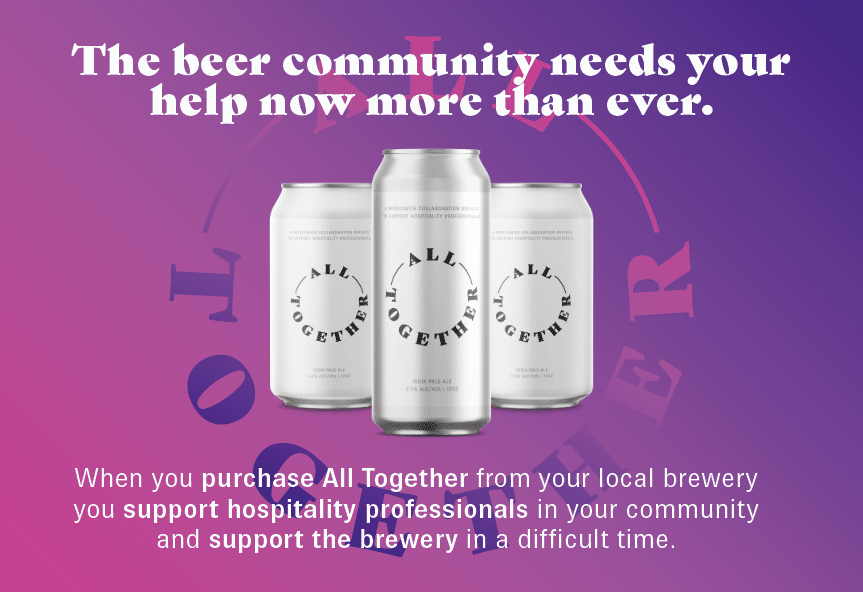 Here's what New York-based Other Half Brewing Company brewers wrote about the effort that they're leading:
"There is an inextricable link that binds together everyone in the hospitality industry. Brewers, servers, bartenders, bussers, dishwashers, GMs, buyers, chefs, owners—we are all in this together. In this industry, when one of us struggles, the rest of us pick them up. It's baked into who we are."
Now tell us, Birmingham, have you tried All Together Beer? Tag us on Facebook and Instagram @bhamnow or on Twitter @now_bham and let us know!