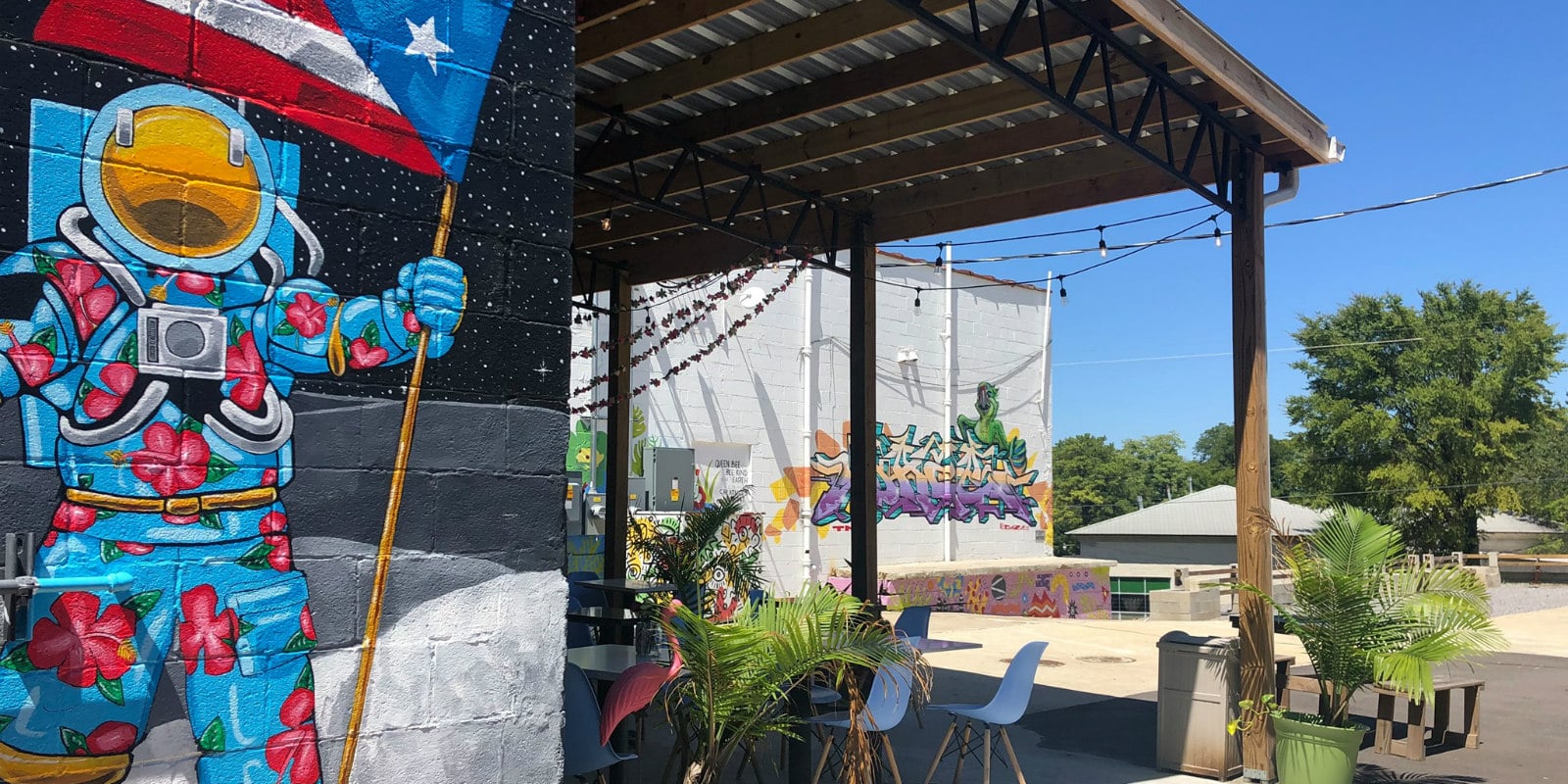 You know we love a good story about people making our Magic City better. Keep reading for five ways local businesses and artists are inviting all of us to help make a difference. These stories will brighten your day.
1. Recycling + compost at Tropicaleo
Gabriel Marrero, an environmental engineer by training, is the owner of Avondale's Tropicaleo. You know it as the go-to place in Birmingham for delicious Puerto Rican and vegan food.
I asked him about recycling and composting and here's what he had to say:
"Part of the initial design of the restaurant was that it should be a sustainability hub for our community—basically a place that ran sustainably and could serve as an example of what can be done if you plan things right.

When the AEC closed its recycling center, we decided to add a private recycling dumpster that would have enough capacity for the recyclables in our strip. By sponsoring a spot for other businesses to recycle, we expected to have our neighbors be motivated to recycle more, which worked as intended, and now we are extending that concept to our neighborhood friends as well.

More importantly, we work with Walden Farms to do composting. We've switched everything in the restaurant so we can compost all plates (made in AL or GA, from unbleached recycled paper), silverware and cups, reducing energy consumption, waste, chemicals and water usage."
Tropicaleo is taking recyclables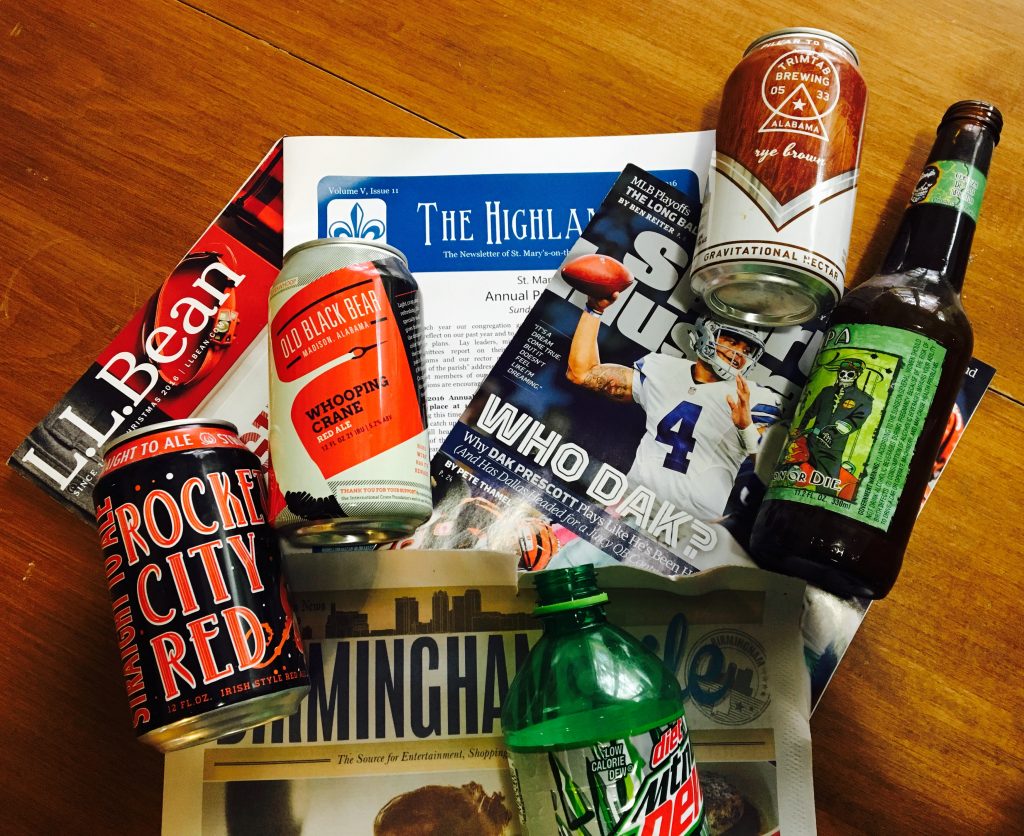 Now you can bring your recyclables to the 8-ton dumpster behind the restaurant on your way to pick up some tasty food or drinks. The recyclables are picked up weekly, so if you crush cans and flatten boxes, there's a LOT of room. Here's what you need to know:
No plastic bags
Clean #1 + #2 plastics only
Clean cardboard + paper (no pizza boxes)
Rinsed cans + metals
Crush what you can
The recycling goes to Birmingham Recycling and Recovery, five blocks down the road from Tropicaleo in Avondale.
Walden Farms is taking compostables
You can also bring compostables in a 5-gallon bucket sealed with a lid. Here's what's allowed:
Food waste, except chicken products
Paper trays + napkins, cut up pizza and pastry boxes, leafy material
"Any organic matter is ok," according to Marrero, "because the composting process is so hot it kills all pathogens. The compost buckets go to Walden Farms, a local business that sells natural wellness products and practices permaculture."
Although the bin has a lot of capacity, Marrero has this advice in case it's ever full: "Crush your recyclables and try to push 'em in. If it's completely full, just try to bring rinsed metals, cardboard and paper only, and leave plastics out."
2. The proceeds from Social Distancing originals by Vero the Traveling Artist are going back into Birmingham's independent biz community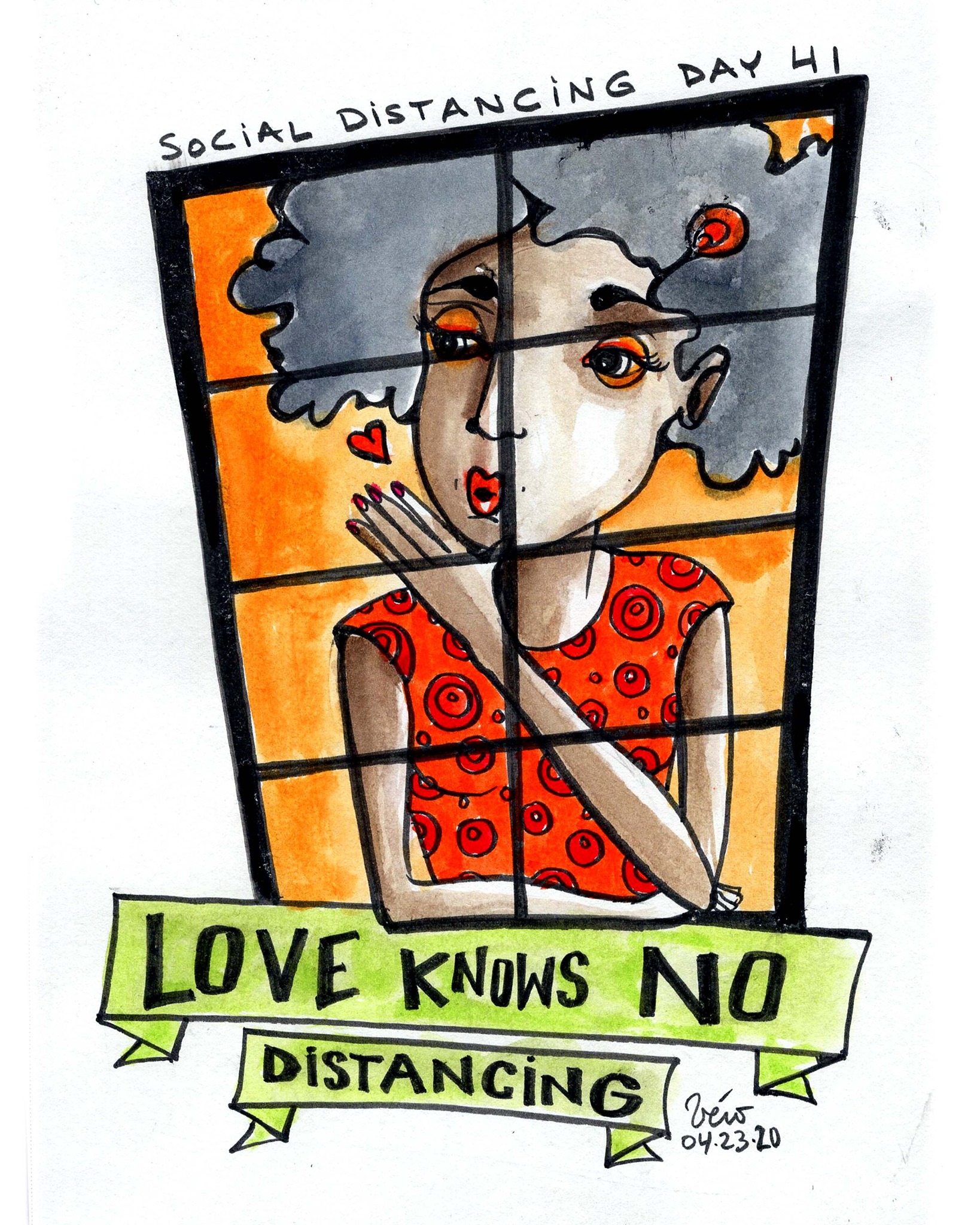 Veronique Vanblaere, aka Vero the Traveling Artist, is, as always, doing her part to help the creative independent business community in Birmingham. If you've heard her name, it's likely from her two decades at the helm of Forest Park's Naked Art Gallery.
She's selling social distancing originals and is taking pre-orders on a whole new series of prints, too, on her website. Shipping or safe pick up is available.
Here at Bham Now we love the vibrancy that Birmingham's small businesses bring to the community. We've opened up our platform by creating a database where small businesses can sign up to be featured in our upcoming guides. Also, you can search for any type of local business you'd like to support.
🌟 Search over 485 local restaurants, bars and businesses offering deals, curbside delivery and more
➡️ Add Yours
3. UAB has a wall where you can write your own thank you notes to healthcare workers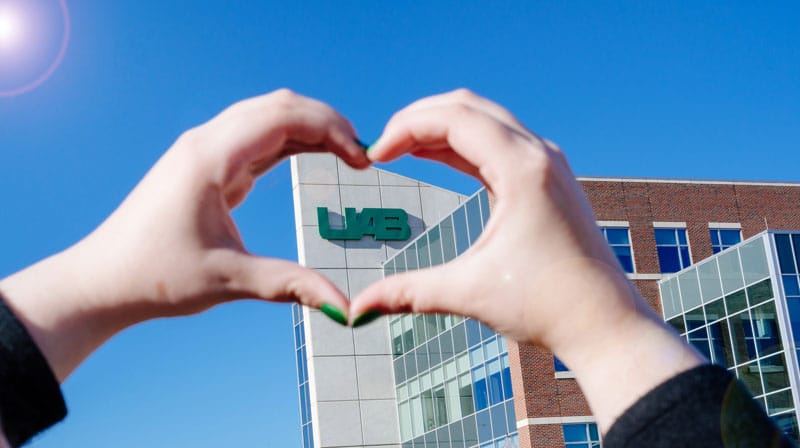 Because going to work day after day in a global pandemic and continuing to care for people while putting yourself and your loved ones at risk is hard. You can add your notes of love, thanks and appreciation here.
4. Homewood Bagel has a Monday-Tuesday treat for all essential workers working with the public
Who doesn't love a good bagel? And who doesn't love it more when essential workers get a BOGO deal where they buy one + get one free on Mondays and Tuesdays. They included store employees in this offer, along with healthcare workers and first responders.
5. More than a few restaurants in the Birmingham area are offering more than just meals
My colleague Beth Cunningham wrote this awesome story about six Birmingham restaurants that are offering other treats besides your meal. You might get a roll of toilet paper, unexpected dessert or a gallon of milk.
Now tell us, Birmingham, what other stories have you heard about people and businesses doing good things in The Magic City? Email us at hello@bhamnow.com and let us know!