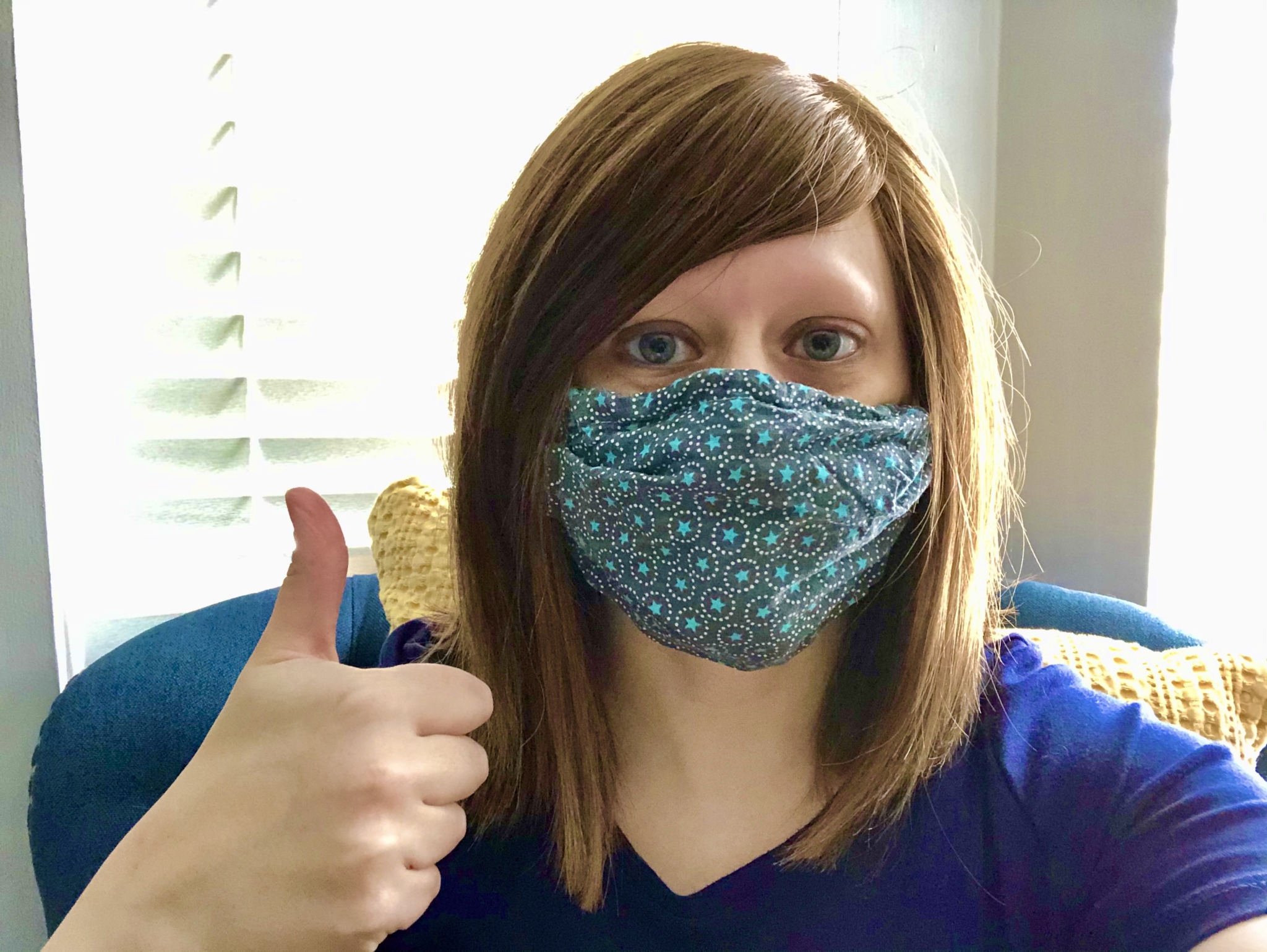 Social distancing and staying home are the best ways to slow the spread of COVID-19. But if you have to leave the house, it's a good idea to wear a face mask to protect yourself and others. Where can you find masks to wear? These local Etsy shops in Birmingham have you covered—literally.
1. FifthAndMill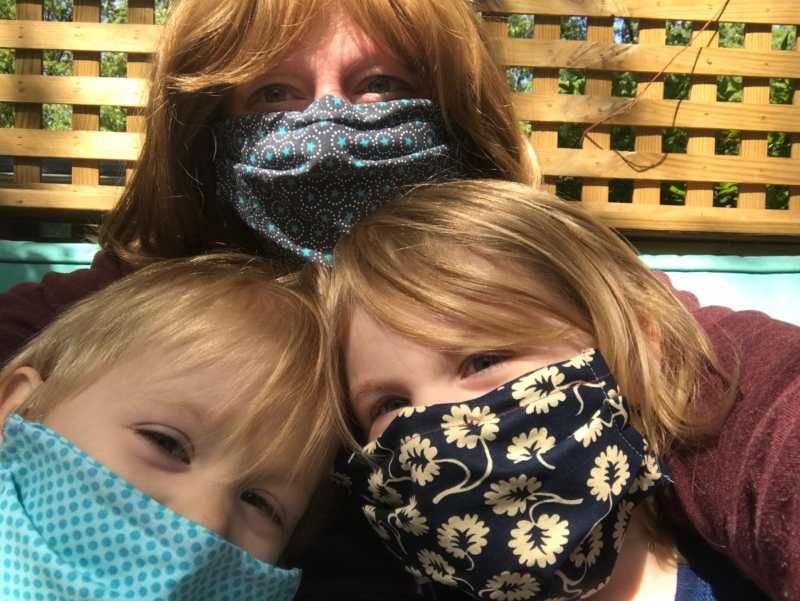 FifthAndMill creates reusable face masks that are designed to help keep you safe.
I decided to support FifthAndMill by purchasing two of their masks, and I must say that when they arrived, I was an instant fan.
Made with 100% cotton fabric, the masks are super soft and comfortable, plus they fit perfectly.
What's especially cool about them is that they feature a pipe cleaner in the top seam so you can mold your mask to your own unique face. No wonder they fit so well!
Masks are also made with a special pocket so you can insert a filter for an additional layer of protection.
New patterns are always being added to the collection, so be sure to check FifthAndMill's Etsy page often.
Available Sizes: Adult & Child
Price: $8-$10 each
Order Here
2. rxknitter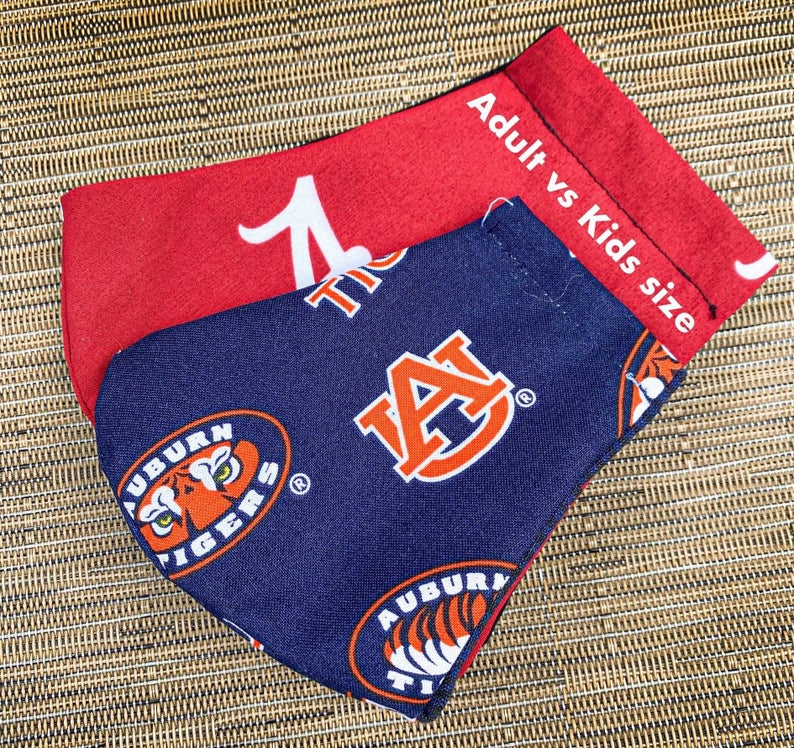 If you live in Alabama, there is one thing that defines you. Do you know what it is? Which college football team you root for, of course!
You're sure to get a "Roll Tide" or "War Eagle" when you sport one of these masks from rxknitter.
Masks use the Olson style pattern, are washable and come with your choice of paracord, ribbon or cloth ties. They also feature a double layer for extra protection.
Masks ship fast, too! As things start to reopen around Birmingham, this is a big bonus if you will soon find yourself needing to leave the house. Expected ship date—1-2 business days.
Check out these American Flag-inspired masks for another Olson style option.
Available Sizes: Adult & Child
Price: $12+
Order Here
3. LaurelAndOctavia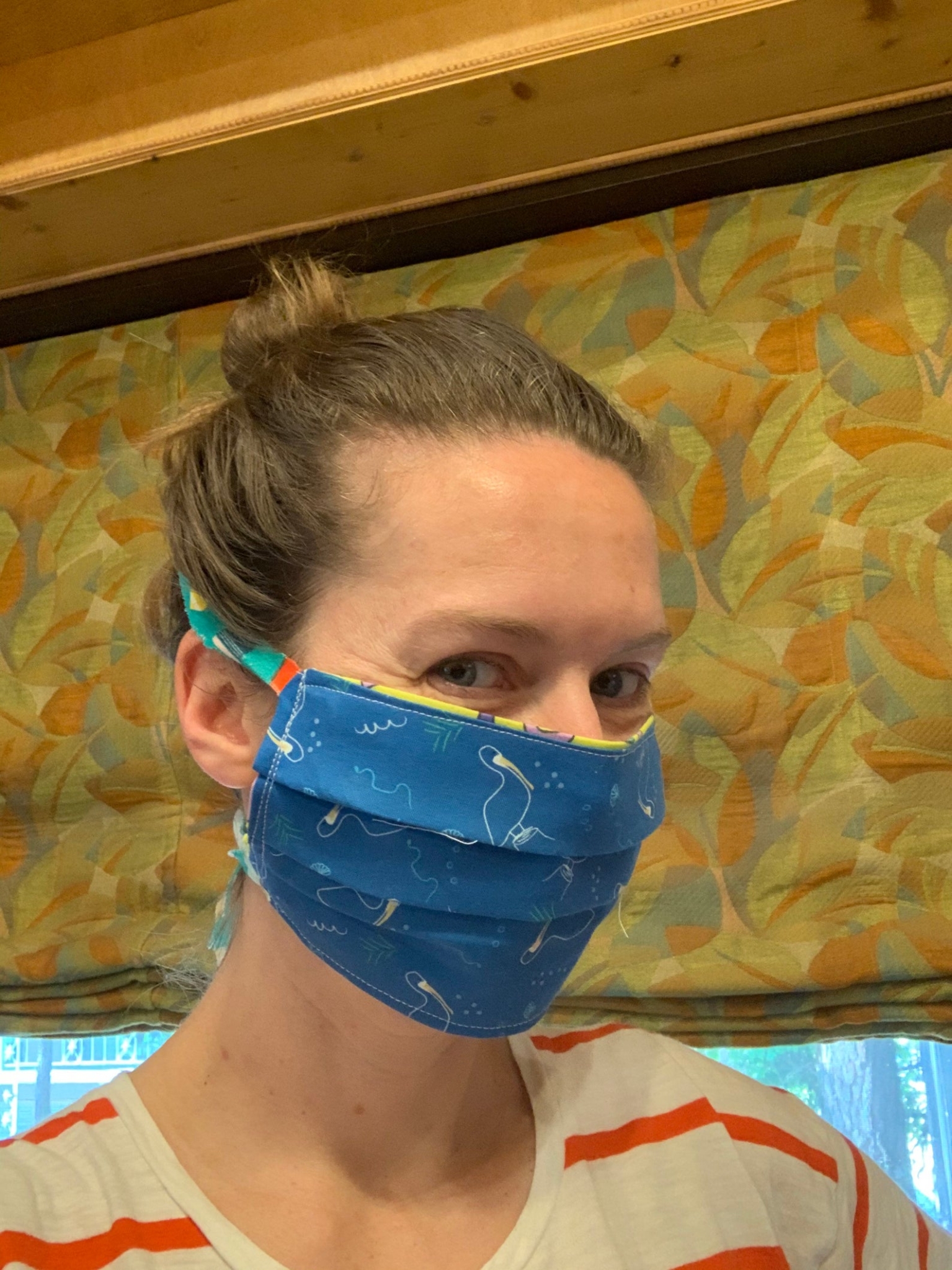 Another Birmingham crafter who has hopped on the face mask bandwagon is LaurelAndOctavia.
Mask details:
Made from two layers of high-quality cotton fabric.
Feature adjustable ties.
Include a filter opening (filter not included).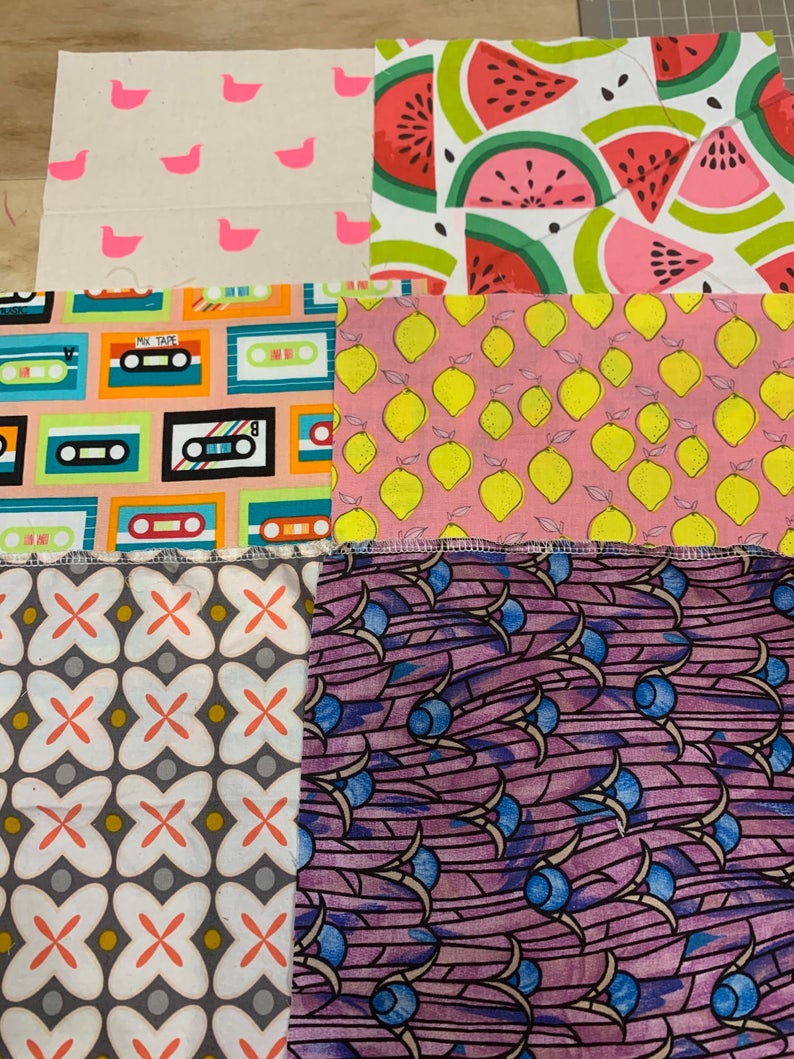 Bonus: masks are reversible! Just choose your two favorite fabrics from the collection and wallah! Two masks in one.
I'm partial to the pink duck and lemon fabric choices. However, there's no denying the retro mix tape fabric makes my inner 80's kid smile.
Would you like to donate masks to Birmingham workers? Purchase a donation mask from LaurenAndOctavia. All donation masks will be donated to the Birmingham Face Mask project, which supplies handmade masks to organizations in Birmingham that need them. 
Available Sizes: Adult, Teen & Child
Price: $15
Order Here
4. ChildAndHome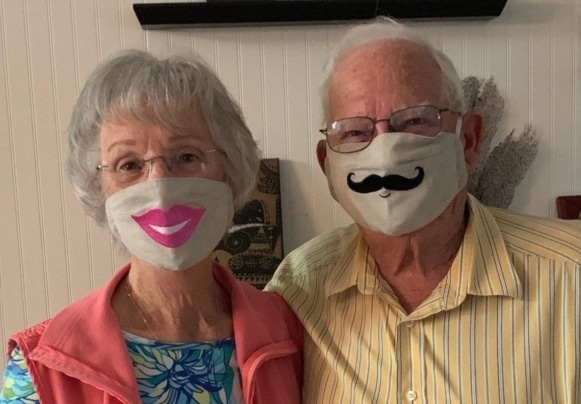 I love to laugh, so when I ran across these masks from local seller ChildAndHome, I had to include them. After giggling for much longer than I'd like to admit, that is.
Choose from a variety of humorous designs, such as:
Bunny
Cat
Lips
Mustache
Shark
Funny Face masks from ChildAndHome feature three layers of cotton fabric that secure with elastic bands around the ears.
They also offer football-inspired masks for Alabama and Auburn fans.
Available Sizes: Adult, Big Kid (ages 8-11), Small Kid (ages 2-7)
Price: $30
Order Here
5. Bownanza Kustom Dezign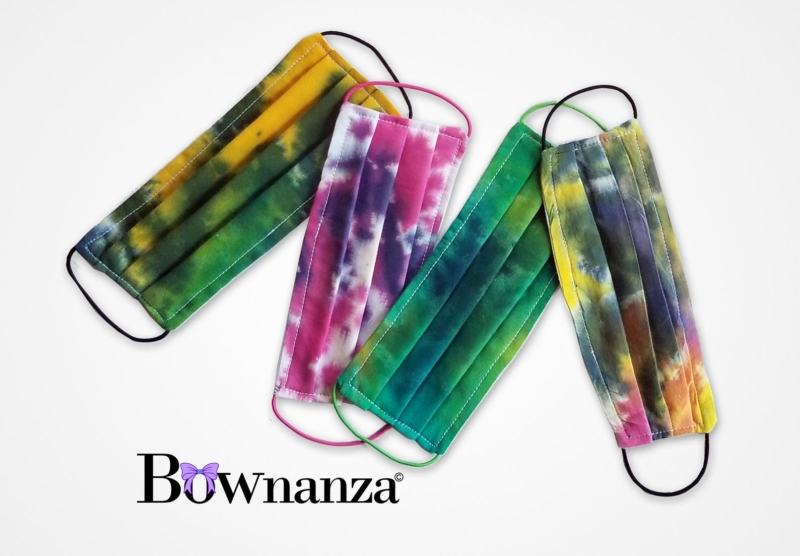 What's the next best thing to tie-dye? Tri-dye! If you're seeking a mask with lots of color, consider these from Bownanza KustomDesignz.
All masks are made with 100% cotton fabric that's double stitched for durability and are washable and reusable.
Best of all, each mask shows off its own color variation so no two designs are the same. Unique points!
Available Sizes: Adult (ages 14+), Child (ages 5-13) & Toddler (ages 2-4)
Price: $10
Order Here
6. StitchesStones AL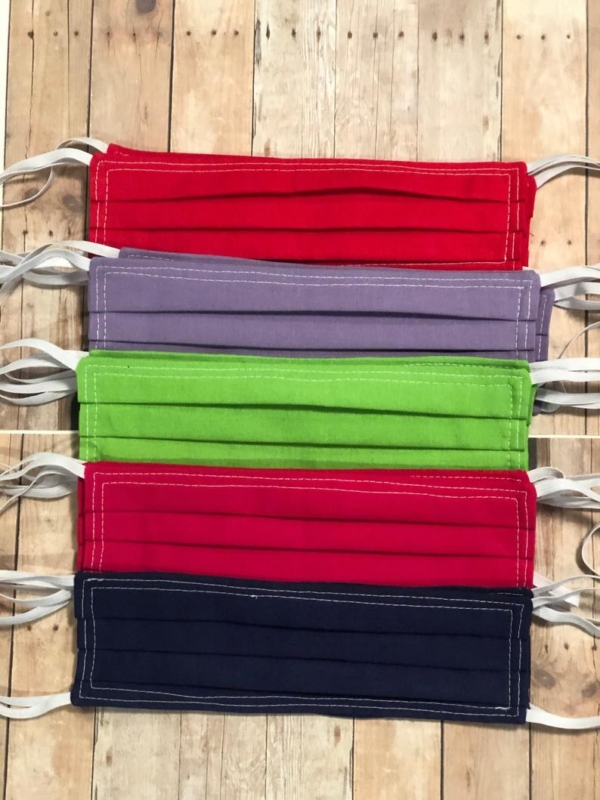 Printed masks are fun, but sometimes you just want a nice solid. For a variety of solid colored masks, check out local Etsy shop StitchesStoneAL.
Masks are made with two layers of cotton fabric and are machine washable.
Available Sizes: Adult
Price: $7
Order Here
7. Cotton Ridge Emporium
Cotton Ridge Emporium offers all sorts of eclectic handcrafted items that are worth your while, and that includes handmade masks.
Masks are made with:
3 layers of cotton fabric
Elastic earpieces
Nose wire
Pocket for filter. (Filter not included)
Available Sizes: Adult
Price: $11
Order Here
8. Saucierart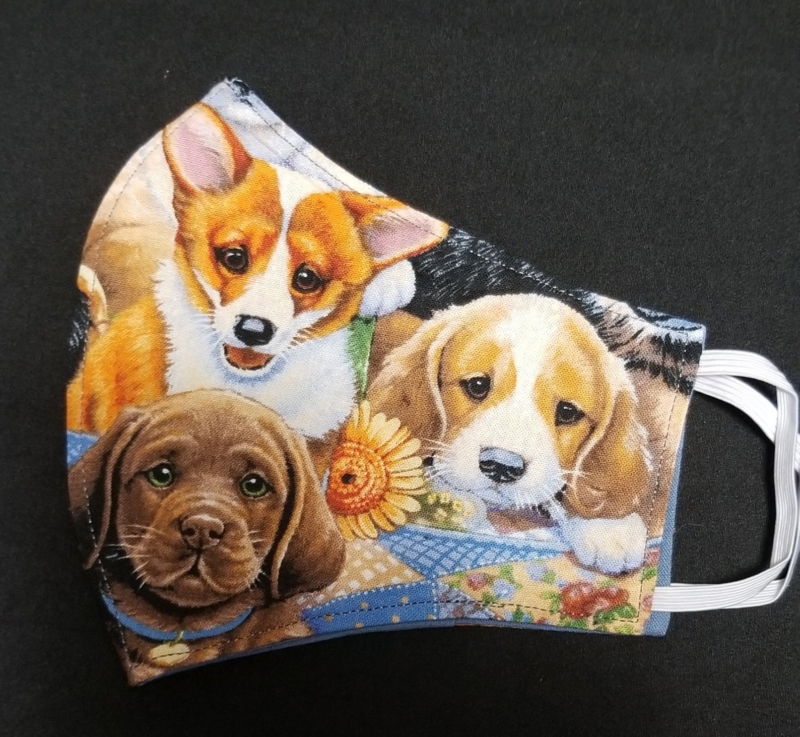 Handmade reusable 2 layers quality 100% cotton face mask with elastic ear loops, protects mouth and nose from undesirable environmental factors.
AL/Auburn
Fish
Sea Turtles
Sugar skulls
And more!
Available Sizes: Adult
Price: $17
Order Here
9. SuspiciousItems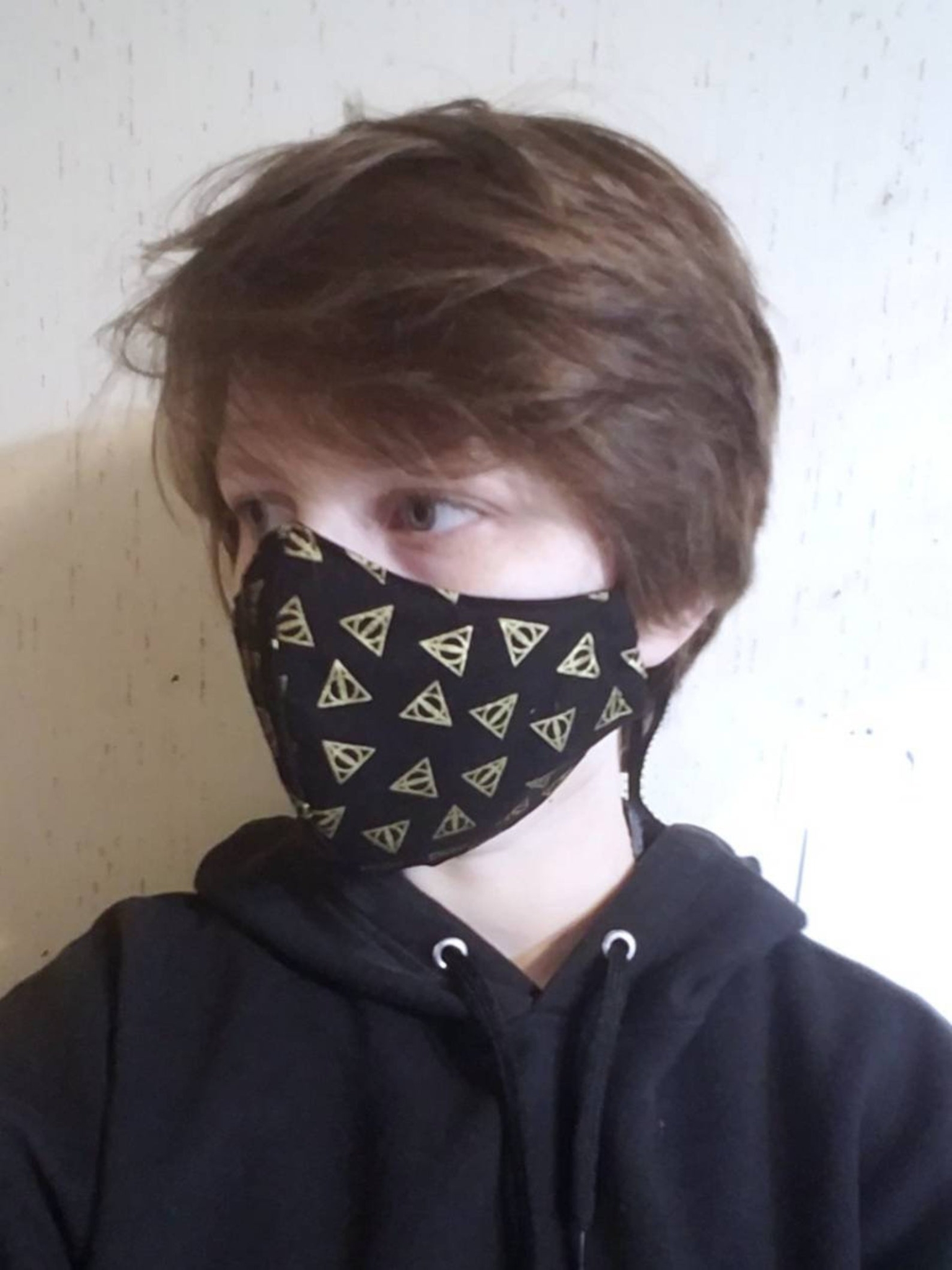 I'm all sorts of quirky, so it makes sense that SuspiciousItems caught my attention when scrolling Etsy. My favorite thing about their masks—their offbeat fabric designs.
From robots and video game controllers to ghosts and kittens, these masks are sure to reveal your whimsical side.
Masks are made with a double layer of 100% cotton fabric, have ties instead of elastic and are reversible.
Available Sizes: Adult
Price: $12
Order Here
Who else is selling face masks in Birmingham? Let us know on social @bhamnow!